It's no surprise that over the years, living in Uruguay has become an increasingly popular option for retirees and young Expats alike. Nestled between Argentina and Brazil, Uruguay is a South American country with a vibrant culture, abundant natural beauty, and friendly locals. Stunning beaches captivate tourists, while the international quality infrastructure and high standard of living attract Expats worldwide. And that's just the tip of the iceberg!
So, what is it like to live in Uruguay? Follow along and discover what life is really like in this South American haven with so much to offer.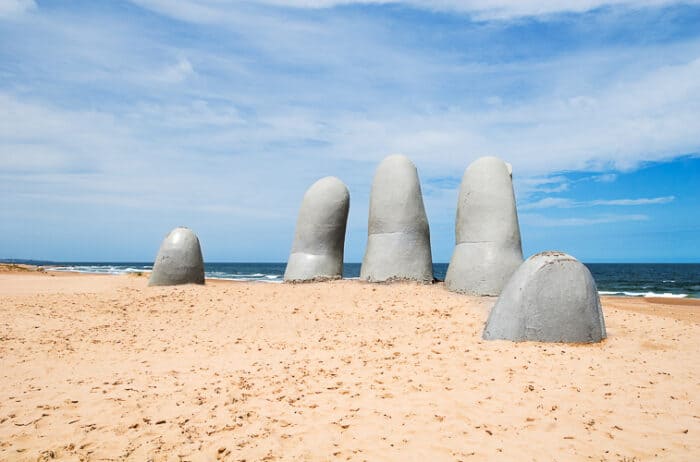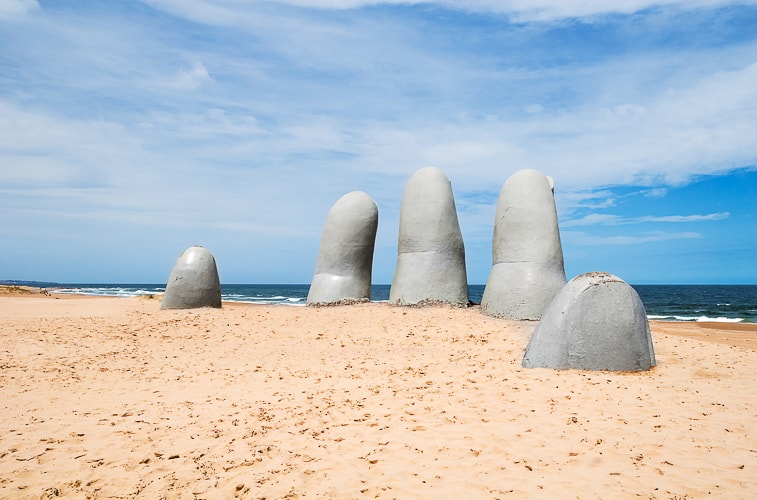 Why Expats Choose to Live in Uruguay
For a small country with a population of 3.8 million, Uruguay has a lot going for it. Due to its high income per capita and low poverty levels, it ranks as the happiest country in South America.
There are several good reasons why retirees and Expats are flocking to the country, including:
A Versatile Living Experience
From a quaint life in the country to the hustle and bustle of a cosmopolitan city, Uruguay offers a taste of every lifestyle under the sun. For Expats, this is an opportunity to live on their terms. If you crave the constant motion of a large city, Montevideo will welcome you with open arms. However, if you prefer a more luxurious living experience, Punta del Este has all the glitz and glamor of Miami.
No Taxes on Worldwide Income
Uruguay has a territorial tax system which means that Expats don't have to report several types of income from abroad. Tax-free income sources may include social security payments, pensions, and capital gains. Exceptions are interest and dividends obtained abroad, which may be liable for tax.
An Abundance of Recreational Activities
Uruguay is a treasure trove of exciting adventures and once-in-a-lifetime experiences. From having a cocktail in luxurious bars to hiking, paragliding, and surfing, Uruguay offers a plethora of recreational activities for nature lovers and nightlife enthusiasts alike.
Four Distinct Seasons
Uruguay will feel like a breath of fresh air for those used to extreme temperatures. The country has four distinct, largely pleasant seasons, with warm summers and mild winters. In winters, the temperature can go as high as 57F, and there is seldom snow or frost. However, rain is quite common throughout the year.
Heaven for Beach Lovers
Uruguay offers an unparalleled experience of the Atlantic Coast with an abundance of gorgeous beaches and resorts. Uruguay's beaches are second to none, whether it's the luxurious Expat-favorite Punta del Este or a quaint fishing town.
First World Infrastructure
Uruguay has moved up to 37th place in the world Prosperity Index Rankings. As of 2019, the country has a high Human Development Index (HDI) value of 0.817. This is a 17.7% percent increase since 1990, suggesting that the country's development has accelerated by leaps and bounds.
Today, Uruguay is considered to have a first-world infrastructure with the fastest internet speeds and the most reliable electrical grid in the Latin American region. The country boasts well-developed highways, spectacularly maintained beaches, an effective healthcare system, fast internet speeds, and clean drinking water.
All You Need to Know About Living in Uruguay
Language for Expats Living in Uruguay
The official language of the country is Spanish, but due to Italian influences, it's spoken in a certain dialect. So, even if you are a Spanish speaker, you might have to adjust to the special dialect of Uruguayan Spanish.
English is not spoken or understood widely across Uruguay. You have a better chance of finding English speakers in cities like Montevideo and Punta del Este, where many Expats have put down roots.
The Climate of Uruguay
Uruguay has a temperate climate that offers four mild seasons and rainfalls scattered throughout the year. The winters may last from June to August and don't bring below-freezing temperatures. The summers from December to March are sunny and warm. Autumn and Spring are the most pleasant seasons that are neither too cold nor too hot.
Religions Practiced in Uruguay
According to a 2020 survey by Statista, almost 40% of Uruguay's population did not express any religious affiliation. Meanwhile, 32.4% identified as Catholic Christian and 8.1% as Evangelical Christian. Other religious minorities include Afro-American cults, atheists, Jehova's witnesses, etc. The Uruguayan constitution is secular and doesn't support any particular religion.
| | |
| --- | --- |
| Country | Oriental Republic of Uruguay |
| Government Type | Unitary presidential republic |
| Capital | Montevideo |
| Currency | Uruguayan peso (UYU) |
| Languages | Spanish is the official language |
| Religions | Christianity |
| Time Zones | UTC−3 (UYT) |
| Emergency Number | 911 |
| Calling Code | +598 |
The Cost of Living in Uruguay
Uruguay might not be the cheapest place to live in South America. However, the quality infrastructure, stability, and affordable amenities like health care certainly make it a compelling option. This is especially true for retirees and Expats who pay much more in their home countries for the same or lower quality of life. Naturally, the cost of living depends upon where you live and the lifestyle you opt for.
Living in the big city life in the capital, Montevideo, is certainly more expensive than in other parts of the country. This difference is mainly due to high real estate prices and the large number of Expats that have settled in the city. You can expect to pay more than $1,000 in rent for a small apartment in the capital. Another higher-cost Expat-dense city is Punta del Esta, where amenities and housing cost more than anywhere else in the country.
To lower the cost of living, you can go for the smaller but no less beautiful towns of Atlántida and Piriápolis. Here, you can find single-family accommodation for as low as $700 per month. For a comfortable life in Uruguay, an estimated budget of $3,000 is most suitable for a family of four.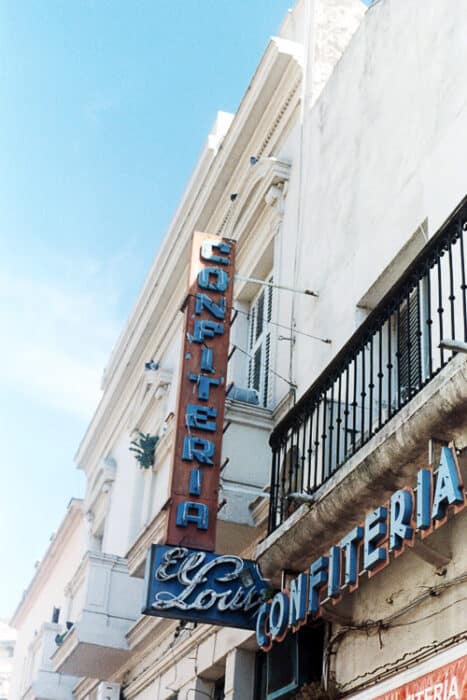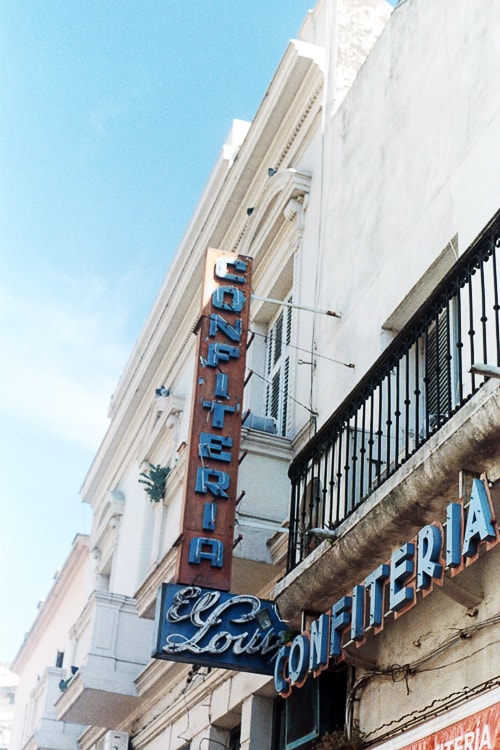 Cost of Living in the US Vs. Uruguay
As we've established, Uruguay doesn't have the lowest cost of living among other Latin American countries. However, American Expats in Uruguay will pay much less for equivalent amenities and have a lower cost of living. Reliable estimates have the cost of living in Uruguay as at least 25% lower than the equivalent in the USA.
Healthcare for Expats Living in Uruguay
Uruguay offers a combination of public and private healthcare opportunities depending on your medical needs and budget.
Mutualista Healthcare Plan
Many Expats who can afford to splurge on healthcare go for Uruguay's Mutualista plan, which is like a membership club with a private hospital. With Mutualista, you attain membership to a hospital where you can go for all your medical needs. The plan requires monthly payments and a small co-pay upon a doctor's visit or medical tests. You can expect to pay anywhere from $100 to $150, depending on the plan you choose.
Mustualista can't be likened to an insurance plan as it has no lifetime cap, deductible, or hidden terms. The terms are unique to the private hospital that you become a member of. Some hospitals are likely to put age caps on the plan or refuse patients with certain conditions.
Public Healthcare
If you can't afford private healthcare or the Mutualista plan, Uruguay has a decent public healthcare system operated by the Administration of State Health Services or ASSE.
ASSE hospitals and clinics are scattered all over the cities in Uruguay and provide high-quality, low-cost medical care. Much like the Mutualista, you can pay a monthly amount of less than $100 for access to healthcare without restrictions or age caps. For low-income residents, ASSE provides free-of-cost medical services.
Public hospitals may not offer the same standard of care as the private hospitals under Mutualista plans. However, the University Hospital, which comes under ASSE, has some of the top medical specialists in the country. To access the public healthcare system of Uruguay, you need the Uruguayan ID card or cédula that can be obtained after applying for residency.
Expat Health Care Option
Some Expats choose to use a policy that allows them to access private healthcare even if they move to a different country. While Expat healthcare policies can be relatively expensive, for many Expats they are the ideal solution.
---
---
Language Barriers in the Healthcare System
Since Uruguay's official language is Spanish, you can be hard-pressed to find suitable English-speaking medical staff. In many cases, you may need an interpreter or some understanding of Spanish to navigate the healthcare system. However, there are some exceptions, such as the British Hospital, where you can book an appointment in English and find excellent English-speaking doctors and staff.
How to Get Around in Uruguay
Owning a car can be quite expensive in Uruguay as they are often taxed heavily. Most people opt for public transportation like buses, taxis, and rentals. Cycling is also widely encouraged, and there are well-maintained cycling paths across the capital city.
Buses
The most popular method of public transportation in the country is by bus often referred to as coche, autobus, or Unidad. Whether you want to visit tourist destinations or travel to nearby small towns, buses are the most economical way to get around in Uruguay. The public transport system is well maintained, and most buses are 100% electrical to reduce the country's carbon footprint and pollution.
Air Travel
Carrasco International Airport – Handling millions of passengers, this is the largest international airport in Uruguay. From here, you can book a flight with BQB Lineas Aereas to travel locally to Salto and Rivera. Or you can go for Aerolineas Argentinas to fly you to Buenos Aires and American Airlines for flying to Miami etc. The airport terminal is lined with duty-free shops and international fast-food chains. You can easily catch a ride into Montevideo using the regular bus service that runs multiple times per hour. A regular bus service also runs to Punta del Este and takes around 2.5 hours.
Capitan de Corbeta Carlos A. Curbelo International Airport – Located nine miles away from the tourist destination and resort Punta del Este, this airport is small but very popular. A collection of restaurants, stores, and transportation options are available to passengers on arrival.
Taxis
Apart from buses, taxis are another great way to make your way around Uruguay. Cab fares depend on the distance, timing, and day of the week. While fares can often be higher on weekends and evenings due to rush hour, they're still affordable. Generally, taxis are clean, easy to catch, and abundant all over Uruguay.
Alternatively, if you want to travel to or from an airport, you can book a transfer with services like B&B Remis. The ride-booking service Uber is also available in the country.
Bike
Uruguay's capital, Montevideo, has perfect flat terrain for cycling. The city has a car-free center and is known to be extremely bike-friendly. Movete bikes, a bike-sharing system across the city, makes it easier to cycle around town. However, Movete cycles are difficult to rent if you're not a resident. You can also rent bikes through affordable bike rental services that deliver the bikes to your doorstep. Some travel companies even offer cycling tours across different cities in Uruguay.
Driving in Uruguay
Driving Side: Right side
Legal Driving Age: 18 or above
Driving License Requirements: As a foreigner, you need to have an international driver's permit to drive in Uruguay. Residents of Uruguay need to attend driving school, pass an exam and be 18 or older to attain their driving license.
Driving Rules: The road rules and regulations of Uruguay match international standards. Most road signs are in Spanish, but some include English translations to guide foreigners. The country has a zero-tolerance policy on driving under the influence, and it can result in confiscation of your license and hefty fines. Drivers are also mandated to keep their headlights on, day and night. Seatbelts are mandatory for kids and adults alike, and children below 12 years old are not allowed in the front seat.
Speed Limits: Like any other country, Uruguay has strict speed limits and monitors speeding in Montevideo through speed cameras. Speed limits can range from 45 to 75 km/h in urban areas and 90 to 110 km/h on the highways.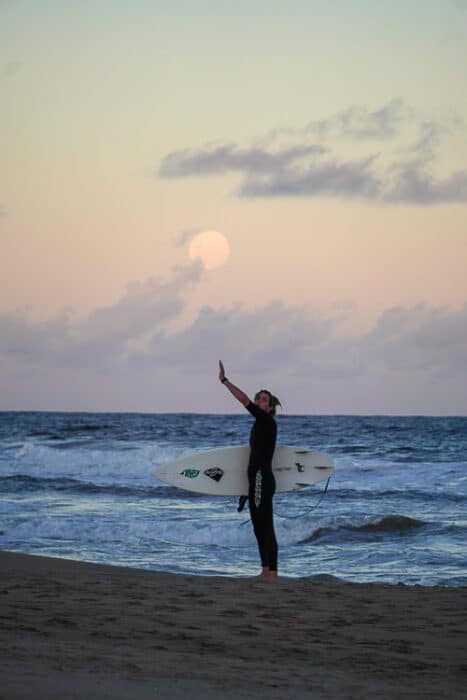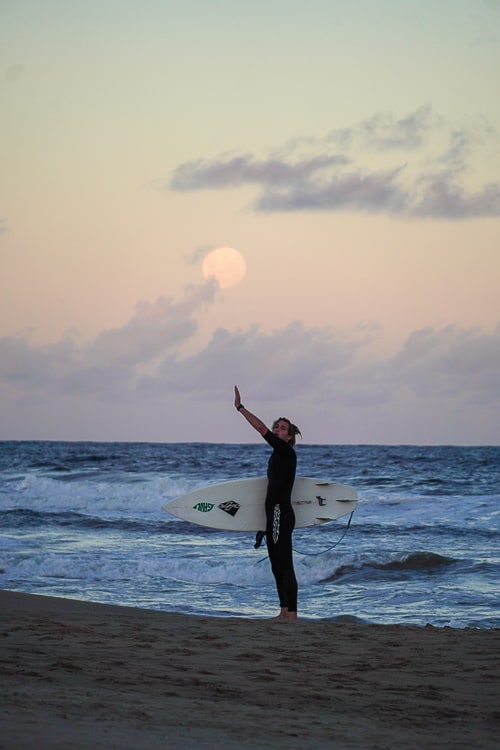 Is Uruguay a Safe Place for Expats?
As of 2020, Uruguay ranked 35 out of 163 countries on the Global Peace Index. The report suggests that among 11 countries, Uruguay is the safest place to live in South America.
The World Bank classifies Uruguay as an egalitarian society due to its 60% middle-class population and the lowest poverty rate in Latin America. Uruguay boasts a stable democracy, universal healthcare, and good economic policies. These socioeconomic factors also positively impact the crime rate and safety of the country.
Crime Rate
The crime rate of Uruguay decreased to 8.5 homicides per 100,000 people in 2021 as compared to 9.3 per year in 2019. Naturally, no place is completely free of crime. Uruguay suffers an increase in petty crime during tourist seasons, especially the summer months.
What to Do For Fun in Uruguay?
Travel Destinations
From buzzing bars and delicious culinary delights to colorful festivals and natural wonders, there's lots of fun to be had in Uruguay. Here are a few of the many interesting adventures you can embark on:
Explore the Monaco of the South – Punta del Este is the most elite and popular beach in Uruguay, known for attracting models and actors from across the globe. Apart from the golden sand beaches, Punta offers many water sports and an opportunity to spot southern right whales. Nearby islands of Isla de Lobos and Isla Gorriti offer enchanting views of a lighthouse, Portuguese forts, and seals.
Visit Uruguay's Oldest City – Colonia is the oldest city in Uruguay, and its town center is a UNESCO World Heritage site. The cobblestone streets and 17th-century buildings take you back in time. Through Colonia, you can catch a ferry for a day trip to Argentina's capital Buenos Aires.
Sample an Asado – Sample Uruguay's cuisine by experiencing the parrillas or steakhouses where asados are the main attractions. An asado consists of chicken or beef barbecued over an open fire and served with salads and a grilled baguette.
Befriend Sea Lions in Cabo Polonio – Enter a remote wonderland by taking a trip to Cabo Polonio. The tiny town lacks modern luxuries like running water, electricity, and Wi-Fi. While you immerse yourself in the rugged terrain, you can tour the lighthouse or spot a colony of sea lions.
Experience the Carnival Season – Uruguayans are passionate about the carnival, which lasts 40 days between January and February. The carnival is a fascinating explosion of dance, music, and color that spills out on the streets to delight locals and Expats alike. Murga is a uniquely Uruguayan musical style you'll encounter during carnival that has its roots in Cadiz, Spain.
Uruguay's Nightlife
Uruguay is teeming with excellent bars and restaurants of all kinds. Nightlife in big cities like Montevideo is positively electric. Uruguayans take their nightlife seriously as bars and restaurants hardly open before 7 pm. Groups of friends gather for drinks at midnight and visit nightclubs booming with Latin music to dance the night away.
If you're looking for an active nightlife, Uruguay's major cities offer modern cocktail bars, old taverns, trendy nightclubs, and much more. Naturally, nocturnal activities are more subdued in Uruguay's smaller, rural towns.
Sports to Try in Uruguay
Due to its favorable climate and diverse terrain, Uruguay offers several outdoor sports to stay active. This includes:
Football
Golf
Kayaking
Paragliding
Cycling
Surfing
Windsurfing
Kitesurfing
Rock climbing
---
---
Working and Finding a Job in Uruguay
The International Trade Organization classifies Uruguay as one of the more business-friendly countries in Latin America. The country's economy relies heavily on the agricultural sector, which produces major exports such as grains and meat. There is also manufacturing, including plastics and pharmaceuticals. Apart from its sizable exports, Uruguay also attracts international companies due to its political and economic stability.
Apart from agriculture, the major industries in Uruguay are fishing, cement, oil refining, tanning, meat processing, wool, textile, and tourism. However, Uruguay also has a very active services industry.
Minimum Wage: $19,364 per month
Unemployment Rate: 12.67% (2020)
Visa Requirements: Foreign employees require a work visa to enter Uruguay. The work visa expires within 30-days, during which workers need to apply for residency.
Working Hours: 44 hours per week on average or eight hours a day. (Depending on the nature of the job)
Employment Opportunities for Expats
In line with the cost of living, Expats may find wages much lower in Uruguay than in the USA. There's also competition with locals who are fluent in language and customs. However, finding a job in Uruguay isn't impossible.
Most jobs for Expats can be found in the services sector, where skill sets matter more. Here are some job options to explore as an Expat in Uruguay:
Teaching English – Living in Uruguay as an American, teaching English is one of the best jobs for you as an English speaker. You don't need a bachelor's degree for a flexible teaching job (although strongly preferred), but an accredited TEFL degree is required. You can expect to earn approximately $1,300 per month for 20 to 25 hours of work per week. Teaching jobs are mostly available in major cities like Montevideo.
Blogging – The age of social media has made blogging and vlogging possible from anywhere in the world. Both young adventurers and retirees can create their own financial opportunities through social networking and blogging.
Working Remotely – With the option of working remotely, you no longer have to be constrained to geographical boundaries. Freelancers and digital nomads can easily carry out remote work from Uruguay.
Starting a Business in Uruguay
Due to its growing economy and business-friendly practices, Uruguay can attract a lot of foreign entrepreneurs. However, the general public doesn't have a lot of expendable income to sustain businesses, and taxes can be high. Many successful businesses service the agriculture or forestry sectors.
There has been a boom in tech startups in Uruguay in recent years. If you are interested in IT trends or a career in the software industry, Uruguay's technology landscape will come as a pleasant surprise. There are currently 550 IT companies in the country, and the IT industry makes up 2.7% of the GDP. A growing number of accelerators and incubators are also opening their doors to promote business growth.
There's a reason why Uruguay is known as the Silicon Valley of South America! Tech entrepreneurs may find the untapped business potential within the talented Uruguayans and their IT proficiency.
Remote Work In Uruguay
When it comes to Information and Communication Technology, Uruguay is the most advanced Latin American country. With the highest fiber-optic internet penetration, the prices for internet access are also super affordable. 85% of homes in Uruguay have access to broadband internet, and schools have 100% connectivity. In short, you'll face no connectivity problems while working remotely in Uruguay.
In addition to that, Uruguay's growing IT and start-up industry is the perfect landscape for remote workers. To accommodate freelancers, entrepreneurs, and small businesses, coworking spaces have popped up all over the capital. Some of the most famous coworking spaces include YouHub, Sinergia, Cowork Latam, and Espacio Serratosa.
Studying in Uruguay
Education System in Uruguay
Uruguay has high public education standards, which is free and compulsory for children between 6 to 14 years of age. The education system is divided into four levels, initial, primary (6 years), secondary (6 years), and tertiary. Due to strict compliance with education policies, Uruguay boasts a literacy rate of 96%. The primary mode of instruction is in Spanish, but English and Portuguese are often taught at the secondary level.
The country is also known for having a technologically advanced education sector. All the schools in Uruguay are equipped with internet connectivity. Furthermore, Uruguay is the first country globally that has successfully implemented a scheme to present every primary school child with a laptop. This initiative has made education equally accessible for children in the public schooling system.
Homeschooling in Uruguay
Since Uruguay has compulsory education, its constitution mandates parents and guardians to register their children in a school. There have been changes in legislation, but there is still some debate on the legality of homeschooling. It is best to check with the relevant authorities if you plan to homeschool your children.
Higher Education
Uruguay has one public university (University of the Republic) and four private universities that are not free of cost. These include:
The most studied tertiary education subjects in Uruguay are medicine, engineering, law, economics, and social sciences. International students aiming to study in Uruguayan universities will need a good command of Spanish.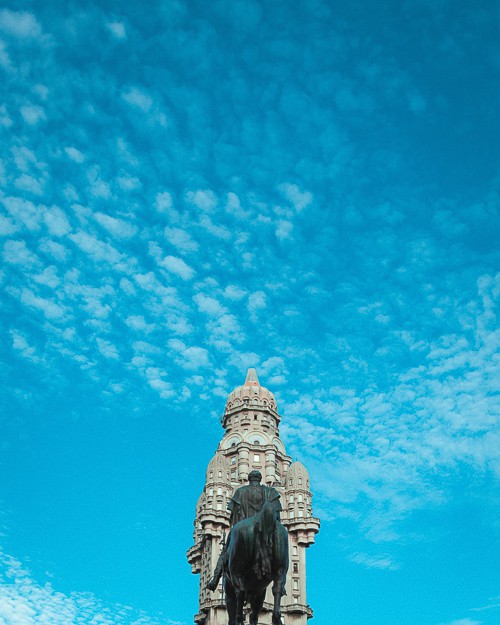 Best Places to Live in Uruguay for Expats
Wondering where to live in Uruguay? You have many options to choose from.
From the nightlife in Montevideo to the small-town charms of Atlantida, Uruguay is filled with many distinct lifestyle experiences. Here are some of the best places to live in Uruguay as an Expat:
Montevideo – The Capital Cosmopolitan
Montevideo is the capital of Uruguay, home to almost half its population and most Expats in the country. The city comprises 62 neighborhoods, each offering a new flavor and lifestyle. According to Mercer Quality of Living rankings 2019, Montevideo earned the 78th spot among 231 cities. It's a diverse, multicultural city with the highest quality of life in the region.
And, it is a short ferry ride across to the buzzing Argentine capital of Buenos Aires.
Expats interested in being surrounded by culture, arts, and a nightlife that rivals any big city in the world will feel right at home here. There are art museums, theaters, music halls, and a deep appreciation for arts like jazz, tango, and folk music. Like other Uruguayan cities, Montevideo offers gorgeous beach vistas along the Rambla, a walkway filled with restaurants, parks, and exercise areas. Some of the most popular areas for Expats in the city are:
Pocitos for a modern apartment lifestyle
Ciudad Vieja and Centro for apartments with a historic charm
Cordón for revitalized apartment areas
Due to the influx of Expats and large population density, Montevideo can be expensive in terms of cost of living. However, it is the hub of all business and recreational activity in the region, opening up a world of opportunities for Expats from all over the world.
Punta del Este – The Prestigious Beach Resort
New York has the Hamptons, France has Saint-Tropez, and Uruguay has Punta del Este. Considering the popularity of Punta among the global elite, these glowing comparisons aren't unfair. Punta del Este was once a seasonal vacation resort that filled up in the summers. As more and more Expats started settling in the region, it became more than a seasonal beach resort.
The city is part of the Maldonado municipality and includes the peninsula and other mainland neighborhoods. Be aware that Punta is the most expensive city in Uruguay, and prices, including rent, can be as much as 50% higher than in the other cities.
If you're not averse to being around a lot of tourists in the summer months and have sufficient resources, Punta del Este is the place to be.
Maldonado
With a population of 70,000 people, Maldonado is the perfect city for many people. It's not a flashy tourist destination like Punta or as cosmopolitan as Montevideo. However, it still has excellent restaurants, services, shopping centers, and all you need to live comfortably.
Expats in Maldonado are mostly found in the area of Pinares, a suburban neighborhood filled with single-family homes along the beach. Living in Pinares, you can get the delightful beach views of Punta at a much lower cost.
La Paloma
As we enter the department of Rocha in Uruguay, we find the picturesque beach town of La Paloma. Rocha is the least developed region along the coastline and mostly consists of beautiful landscapes and pastures alongside gray-sand beaches.
Unlike other underdeveloped cities in Rocha, La Paloma has most major amenities, such as a bank and a coastal town. La Paloma's population is merely 3,500, but increases drastically when the tourists turn up in the summer months. This charming beach town is an excellent low-cost alternative to living in Punta del Este and other expensive cities.
Atlantida
You thought we ran out of gorgeous Uruguayan beach towns? Think again! Next up, we're taking a trip to Atlantida. The city of Atlantida is only forty minutes away from Montevideo, yet it seems worlds apart. The old-fashioned town is like a step back in time with a mix of modern amenities. Residents shop for fresh produce, clothing, and toys at a bargain from the bustling Thursday open markets called Fieras. The town is littered with quirky art Deco casitas and contains only two high-rise buildings.
Look no further if you're looking for a town with singular charm and avant-garde appeal. Atlantida contains truly rare attractions like a tiny zoo, a movie house, a theater that hosts tango nights and plays, and a summer carnival.
The city has a small but active Expat community of retirees with their own newsletter, events, and meetings. It's the perfect little slice of heaven with comparatively inexpensive properties, decent amenities, and a modest ambiance.
Piriapolis
Another small beach town that's a favorite among Expats is Piriapolis. What sets Piriapolis apart from other cities in Uruguay are the mountainous hills that grace the terrain. Property prices in Piriapolis lie somewhere in between Atlantida and Punta del Este.
The town, founded in 1890 by Francisco Piria, boasts an interesting history. It is said that the original design followed the principles of Alchemy and Kabbalah. And while there is still a strong new-age tradition, people from all walks of life now call the beautiful city home. There's even a castle at the top of a hill, where statues of Greek Gods welcome you to the grounds. This town of 3,500 people isn't as developed as Punta or Atlantida, so you may have to visit neighboring towns for some services.
Retiring In Uruguay
Due to generous tax laws, pleasant climate, scenic views, and affordable living options, Uruguay has become a hot spot for retirees from all over the world. Let's look at what it's like to retire in Uruguay.
Retirement Visa Options
Uruguay offers a retirement visa that allows you to bring your vehicle to the country tax-free. The visa doesn't have an income requirement, and it comes with an Uruguayan passport. The retirement visa offers added benefits compared to the rentista visa, but the application process is quite time-consuming.
Application for the visa and residency requires you to visit immigration in person. The process can take anywhere from six months to two years. Meanwhile, you can move to Uruguay and begin your new life on a temporary visa.
Even without residency, you can get an ID card that gives you all the rights of a permanent resident. After five years of residency, you will be eligible for citizenship. For families, this period is shortened to three years. Be aware that you will have to prove that you intend to live in Uruguay and don't just want on-paper citizenship.
Healthcare for Retirees
While Uruguay is not a medical tourism hotspot, its public and private healthcare systems are top-notch for long-term health security. Many Expat retirees who have a budget to spare go for the Mutualista membership programs in private hospitals. The program requires a monthly payment of $100 to $150 and small copayments. Expat Healthcare Insurance is another option for many.
The public healthcare system is much cheaper and less accommodating than the private one. But the University Hospital is an exception as it has some of the best doctors in the region. Uruguay also offers universal healthcare, which is free for low-income individuals. The quality of care is slightly less than in private hospitals but up to par with international standards.
---
---
Tax Laws for Retirees
Uruguay's tax laws favor retirees; its territorial tax system does not apply tax to retirement pensions, among other incomes. The taxable worldwide income types are interest and dividends. This allowance is an ideal scenario for retirees as they can largely get a tax-free pension from their home country.
Best Places to Retire in Uruguay
Some of the best places to retire in Uruguay include:
Montevideo
Atlantida
Punta del Este
Piriapolis
La Paloma
Thinking of moving to Uruguay? Discover the best retirement towns to buy a property and secure rentals in Uruguay.
Fulfill your Dreams of Living in Uruguay Today!
Who says you have to compromise scenic views for comfort or vice versa?
With high-quality healthcare, world-class infrastructure, favorable tax laws, pleasant seasons, and stunning beaches as the cherry on top.
Whether you're a digital nomad looking for exciting coastal nightlife or a retiree seeking comfort by the sea, living in Uruguay will be an experience like no other!
Are you thinking of living in Uruguay as an Expat? Speak to an immigration lawyer and get started now!
FAQs About Living in Uruguay