Living in Panama conjures up images of white sand beaches, beautiful mountains, and bustling cities. But there is more. Expats love the sense of community, warm welcome, security, and laid-back lifestyle the country offers. And the low cost of living in Panama makes everything seem even better.

That's why Panama often ranks in the Top countries for Expats.

Panama is famous as a retirement destination, but that doesn't do it justice. People of all ages and stages are moving to Panama for a new life in the sun. And Panama has a range of visas and residence permits that you can take advantage of.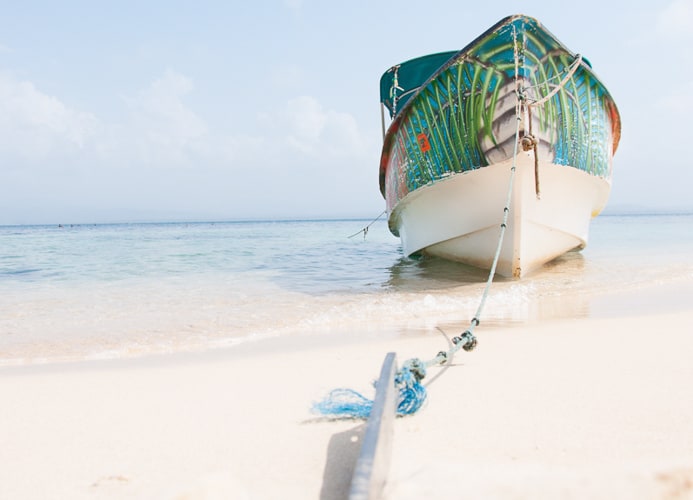 Why do people love living in Panama?
Panama has a low cost of living
Panama has an exceptionally low cost of living, with expenses of less than half of what you'd expect in a major US city. So, living in Panama can make you feel like you've doubled your income, savings, or pension.

While prices vary by region and area, groceries, eating out, entertainment, rent, and transport are all cost less than in the USA. Indeed, there are parts of Panama where you could comfortably live on $1,000 or less per month. Obviously, the cost of living in Panama City and other Expat hotspots is higher than in remote regions.

Also, the cost of labor is low, so a gardener or housekeeper could cost as little as $20/day. And, that help can free you up to do the things that you love.

Importantly, Panama uses the US dollar as its official currency, which keeps exchange rates stable and inflation within targets. Because of this, Panama is not likely to experience the hyperinflation that other countries in the region have suffered. This stability makes budgeting easy as your living costs won't fluctuate wildly.

An exception is imported goods. As these are brought into the country, you'll pay as much or more than you would elsewhere.
Living in Panama means simple and low taxation
Income Tax Rates (including ZERO % for temporary residents living in Panama)
Panama's income tax rates are low compared to many countries. If you are a permanent resident, citizen, or earn money in Panama, your tax ranges from 5% to a maximum of 25%. The first $11,000 is tax-free.

Also, certain investments (including interest on savings accounts) are tax-free for everyone, regardless of immigration status.

For anyone on a temporary visa or residence permit, it is even better. 100% of income earned abroad is tax-free.

Yup, the Panamanian government will not apply any tax to income you earn outside of Panama. So digital nomads, freelancers, and remote workers have a brilliant opportunity. The Panamanian government will let you keep 100% of your earnings.
Property Taxes
Property taxes are another saving for many. For your principal home, you don't pay any tax on the first $120,000. After that, it is a sliding scale. For example, for a $200,000 home in Boquete, you'd only pay around $400 per year property tax. There is also a range of tax exemptions of up to 15 years for newly built properties, further lowering living costs.
VAT (sales or consumption tax)
The standard VAT rate in Panama is 7%. Many items are exempt, including basic foodstuffs, medicine and healthcare, leased property, and education. There are higher rates for tobacco(15%), alcohol (10%), and hotels and tourist accommodation(10%)
Other benefits of Panama tax law
Panama does not tax wealth in the same way some other countries in North America and Europe do. These are some taxes that you won't have to pay in Panama:
Net worth/wealth taxes.
Inheritance taxes.
Death duties.
Estate taxes.
Gift taxes (except on some property owned in Panama.)
So, you get to keep much more of the money you make, inherit, or pass on to your kids. And that also helps your daily cost-of-living in Panama.
Panama City has world-class health care facilities
In brief, healthcare in Panama is excellent given the size of the country.

There are many English-speaking doctors trained in the top USA and European institutions. Healthcare facilities in the capital, Panama City, offer a full range of services that rival any other city in the region. And all this at a fraction of the cost you would pay elsewhere in the developed world. Even without health insurance, world-class medical and dental care can cost as little as 25% of the equivalent in the US.

This quality is a result of Panama's significant investment in its health care sector. The government saw this as essential, both as a service to the country, and to encourage health tourism. For that reason, the public system is continuously improving.

At present, a thriving private medical system is supported by remarkably cheap health insurance ($45 – $120 per month). This system has developed in large part to service the growing Expat community.

Everyone cares about their health, so this is a drawcard for all, especially those looking to retire in Panama.
Panama has excellent infrastructure
Panama has seen massive investment in a range of infrastructure projects over the last decade, which has accelerated over the previous five years. Because of this, across the country, you have access to reliable power and water, high-speed internet, cable television, and cellular phone coverage.

It is not just the boring stuff. Panama has a wealth of golf clubs, shopping malls, restaurants, beach resorts, parks, and other recreational facilities. And, many of these are a fraction of the prices you'd pay in America, Europe, and elsewhere.

The government also has a focus on improving transport options. There are three significant projects funded and underway.
A second terminal at Tocumen airport.
A second metro line in Panama City.
Central America's first high-speed train.
And, these infrastructure upgrades complement the best road network in the region.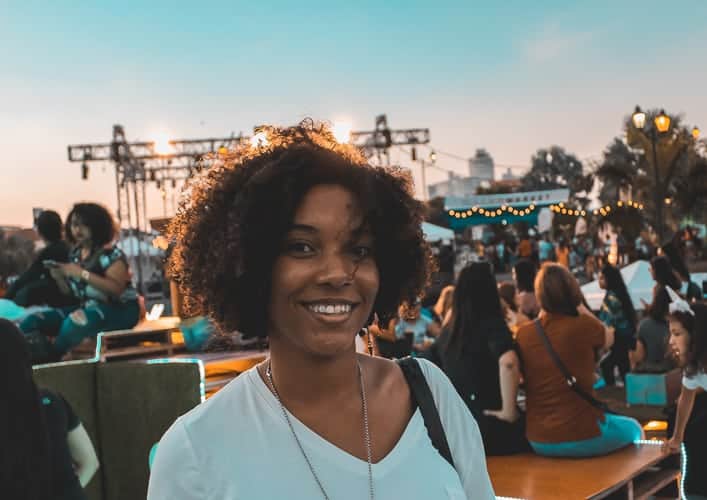 Panama is a safe country for Expats
In general, Panama's crime statistics have been improving steadily for several years. An increased focus on law and order to promote tourism and inbound investment has made it a much safer place.

To be sure, Panama has its problems. However, they are concentrated in some areas that suffer from drug-related gang violence. Critically, violent crime is not common outside these areas.

For this reason, the 2019 Global Peace Index rates Panama as 47th out of 163 countries. It received a "High" peace ranking and a similar score to the United Kingdom and Italy.

The US State Department also ranks Panama as a Level-1 country, which is the safest to visit.

This view agrees with Expats' experience, which is above all positive with some advice. That is to say, always be aware of your surroundings and situation to keep safe. However, these tips for safely living in Panama are the same as most places in the world. Expats from the USA and Canada often feel safer in Panama than in major cities back home.

Panama's location also keeps it safe from the worst impacts of hurricanes that form in the Caribbean. The country is outside the usual route Northwards through the Caribbean, Latin America, and the Southern USA. Because of this, a hurricane hasn't hit the country since the highly unusual Southward traveling Hurricane Martha in 1969.
Panama is a travel hub
Because of its geographical location, Panama is a hub for regional air travel, logistics, and shipping. Given this infrastructure, there are economical, reliable, and regular ways for you to easily travel. Even for a quick shopping trip for your favorite things to buy the things you need.

There are regular direct flights to all United States major flight hubs from Panama City or David. And, there are direct flights to Canada, Europe, Central America, and South America.

There are two international airports, Tocumen International Airport outside the capital and Enrique Malek International Airport near David.

This infrastructure makes it easy for family and friends to come and visit. And, given how amazing your life will be in Panama, you may have a lot of visitors.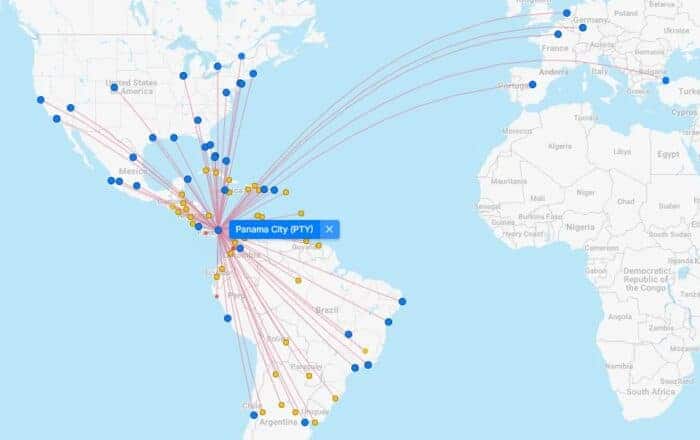 And, the famous Panama Canal means that yachts, ships, and boats pass through the country on their way between the Atlantic and Pacific oceans.
Living in Panama means a wonderful climate and diverse natural beauty
To illustrate the diversity of the country, checkout 3,475 m Volcán Barú. From the peak, you can famously see the sunrise over the Caribbean and sunset over the Pacific from the same place! This trick is possible because a mountain range spine separates Panama's two beautiful coastlines.

There are massive areas of unspoiled natural beauty, from the rain forests of the North to the tropical islands dotted along the coasts. Because of that, fishing, walking, birdwatching, scuba diving, cycling, sailing, boating, and much more are all activities that are available to the adventurous. What's more, all this is within a country that you can drive from top to bottom in around 8 hours!

Panama has done a great job of protecting its natural resources. Fully 25% of the country is protected as part of the network of national and marine parks. Only Honduras and Guatemala have similar amounts in the region. From the UNESCO recognized Coiba National Park to the Altos de Campana, parks in Panama will inspire you.

In conclusion, year-round warm weather, and sunshine, with a refreshing mountain cool down just a short drive away, is on offer. Obviously, the best place to live in Panama depends on which climate, population center, and geography suit you best.

Common Expat favorites include Panama City, Coronado, El Valle, David, Boquete, and Bocas del Toro. Their wide range of climates covers the preferences of most people.
Panama's climate follows two predictable seasons.
The dry season: from December / January to May / June
The rainy season is from May / June to December / January. Remember, the month of November can be very wet!
The rainy season is cooler than the dry, but humidity can be higher. All through the year, you can get cooling sea breezes.
Panamanian people, food, and culture
Panama has long been a hub of international business. The result is there is not the pushback for Expats living in Panama that some countries have. Significantly, the people here are overwhelmingly warm and welcoming. Also, many speak excellent English, as well as native Spanish and other European languages.

Many restaurants offer American-style food and other familiar meals. But, don't miss out on the sumptuous local cuisine, influenced by Spanish, Caribbean, African, American, and Indigenous cultures.

Be aware that the pace of life here is a double-edged sword for those moving to Panama. While living in Panama's less pressured environment is brilliant, it can have a downside. Things sometimes happen more slowly here, and if you are in a rush, it can be frustrating. To book an appointment is not always setting the meeting in stone. Dealing with red tape and bureaucracy can take some patience and some help to get things done right.
Education for families living in Panama
There is a range of International School choices for Expats, with American, British, French, and German options. These range from preschool to A-Level and International Baccalaureate Diploma. The International Schools in Panama are considered among the best schools in Central America.

The school year can vary. All local schools follow the standard of February to December, and many international schools are the same. However, some international schools may run from September to June as per the American and European school calendars.

There are 88 tertiary education providers in Panama, including the University of Panama, the Technological University of Panama. The most popular schools accept international and local students.
How to move to Panama
Panama's range of residency visas and permits
So you've made your decision; the next step is working out how to legally live in Panama. The excellent news is that Panama has excellent residency permits and visa options.

The most famous is Panama's Friendly Nations Visa. You could qualify for immediate permanent residency and a work permit. We've written a complete guide to the Friendly Nations visa, including how to apply and all fees and costs.

But, other visas include:
Check out our Panama Visa and Residence Permit Guide for more details.

To understand which visa is the best option for you, we recommend booking a consultation with our Panama immigration lawyers. They can assess your personal situation, advise on the best visa and next steps.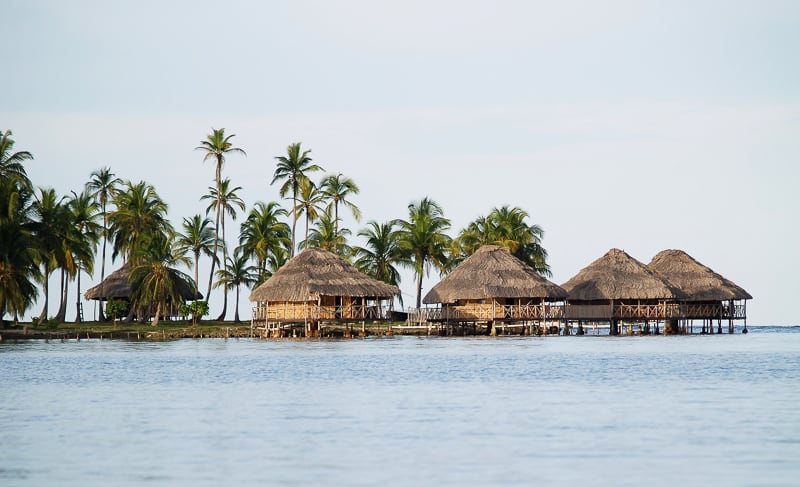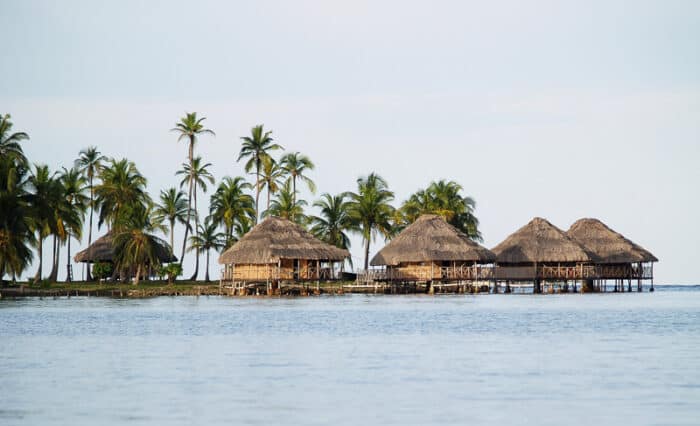 Living in Panama can be the dream Expat life
These are just some reasons that Expats rank Panama life as an incredible experience. And, the country has something for everyone, from school kids to retirees.

The warm Latin American welcome extends far beyond the Expat book cover, which is why the country has become a home for many. The opportunity to join them awaits you and your family living in Panama.