The words Pura Vida sums up living in Costa Rica. It means "pure life" or "simple life," and it describes enjoying life whatever your circumstances.
This means that Costa Rica has one of the world's happiest populations. This Latin American country outranks the US, UK, France, Spain, Portugal, and many other European countries in happiness and quality of life.
The beautiful landscape, warm tropical weather, laid-back lifestyle, and stable economy make Costa Rica a highly sought-after destination for Expats.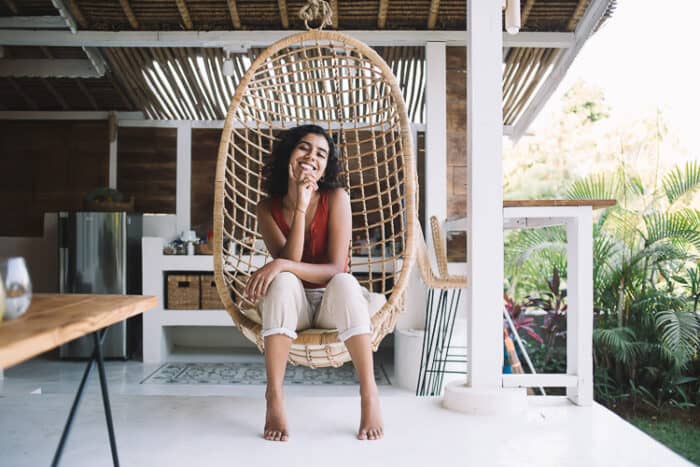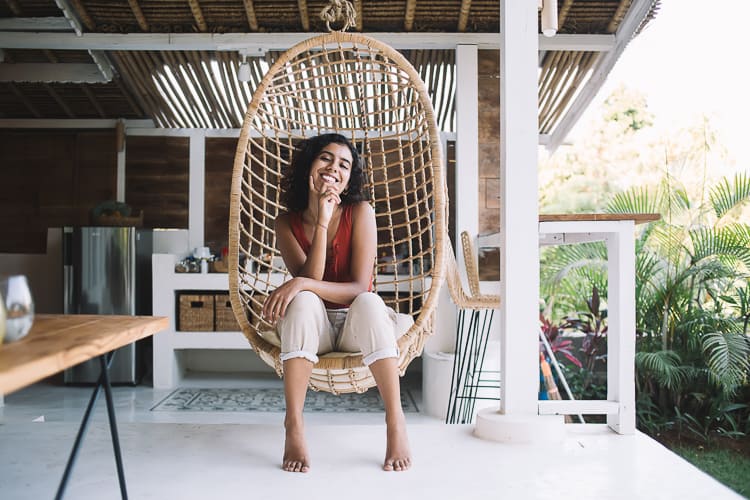 Why Choose to Live in Costa Rica?
Breathtaking Landscape and Biodiversity
Lush forests, magnificent volcanoes, pristine beaches, cascading waterfalls, and picturesque mountain towns — Costa Rica has it all. This Central American country sits between Nicaragua to the north and Panama to the south; it's truly a land of beauty and abundance, rich in biodiversity.
There are more than 500,000 animal species in Costa Rica. Hundreds of these species exist nowhere else on earth. A Washington Times article described Costa Rica, "as close to a natural paradise as can be found on our little planet!"
Warm and Sunny Weather
Costa Rica remains beautifully warm and gets sun all year round. The annual average temperature on the coast is between 80—90 °F (ca. 27— 32 °C), with the weather in the plateau region a little milder.
Temperature variation is low as the country is near the equator. This year-long stable weather pattern is one of the major attractions for Expats thinking about living in Costa Rica.
The rainy season is from May to November, and you can expect a lot. Rainfall levels are lower on the Pacific coast and in the country's northwest.
Sustainable Green Lifestyle
Costa Rica has been a pioneer in ecotourism and sustainable development. The country uses 99% renewable energy and aims to decarbonize by 2050.
According to a report by Happy Planet Index, the ecological footprint of a Costa Rican is one-third of that of a North American.
Excellent Healthcare
Costa Rica has one of the most developed universal healthcare systems in the world, making it one of the best in Latin America.
Under the government-run program, citizens and permanent residents in Costa Rica get 100% coverage for all medical procedures and prescription drugs. There are 30 state hospitals and 250 clinics that provide healthcare under this program.
Under the CAJA system (Caja Costarricense de Seguro Social), you pay a monthly fee (7% to 11% of your income). The same payment also covers dependent spouses.
There are also world-class private hospitals in Costa Rica. Many Expats opt for a mix of public and private, with their private medical care covered by insurance. To find the best private healthcare insurance policy, we recommend that you get a few quotes from International Insurance. They deal with many healthcare providers and can recommend the best ones for your situation.
---
---
Medical Tourism in Costa Rica
Because of the high standard of healthcare in the country, medical tourism is a significant aspect of travel to the country. The number of people traveling for medical procedures continues to grow.
Dentistry is the most popular, followed by gynecology. Other specialties include plastic surgery, dermatology, and orthopedics.
Laid-back and Friendly Culture
People in Costa Rica are happy, vibrant, laid-back, and friendly. The local culture is a blend of indigenous ethos and Spanish influence. In this beautiful country, people love to enjoy life with friends and families. People are non-confrontational and rarely say 'no' to a request, as they believe it is rude.
Life in Costa Rica has a rhythm that is in perfect sync with the nature around it. Once you get acquainted with the laid-back culture, you will probably never want to return to a busy world.
Daily Life in Costa Rica
Fast Facts
Country name: Republic of Costa Rica
Size: a little smaller than the US state of West Virginia
Government type: Democratic Republic (Presidential system)
Capital: San José
Currency: Colón (₡)
Languages: Spanish is the official language
Religion — majority Roman Catholic
Time Zone: CST (UTC−06:00)
Emergency number: 911
Calling code: +506
Voltage: 110 volt, 60 cycle electricity, same as the US. Plugs are typically the 2-pronged flat type.
Language
People living in Costa Rica speak Spanish with a South American accent. They also have particular national colloquialisms, hence the nickname Tico.
People living around the Caribbean coast speak Limonese Creole which sounds similar to Jamaican English. There's also a patois dialect that is a mix of Spanish, French, and English.
Indigenous languages are still spoken in regional areas.
People in most urban centers understand English and can communicate in broken English. However, if you intend to live in Costa Rica as an Expat, it can be rewarding to learn basic Spanish.
Cost of Living
On average, the cost of living in Costa Rica is around 30% lower than in the US. Expect to spend US$1,400 to US$1,700 a month if you want a comfortable lifestyle. People living on a tight budget can get by with as little as US$1,000.
While not the cheapest country in the world, your daily spending will be much less than in the United States or Northern Europe.
The best saving is on housing. Costa Rica's housing cost is 60% lower than the average cost in the US.
San José is the largest and most up-market city in the country. If you want to be in the center, it will cost around US$500 a month for a one-bedroom western-style apartment. The rent for a three-bedroom apartment is roughly US$950 a month.
Average food costs are US$375 a month. This budget includes local foods with a few western ingredients. Utilities like electricity, heat, water, and fast Wi-Fi will cost around US$140 a month for a one-bedroom apartment. Average monthly cell phone bills are US$20.
Tea, coffee, eating out, and other small expenses can add up to US$75 a month.
If you choose to stay in other cities or a remote area, the housing rent can be significantly lower.
Facilities for Digital Nomads
Compared to other countries, Costa Rica does not rank highly regarding a good internet system. It is improving, but average speeds are around 4.52 Mpbs, especially in rural areas. Restaurants and cafés often do not offer Wi-Fi. Check out the Wi-Fi availability before arranging to rent an apartment.
Kolbi is the main provider, with competitors like Cable Tica, Claro, and Tigo. The monthly fee is about US $50 for 50 Mbps.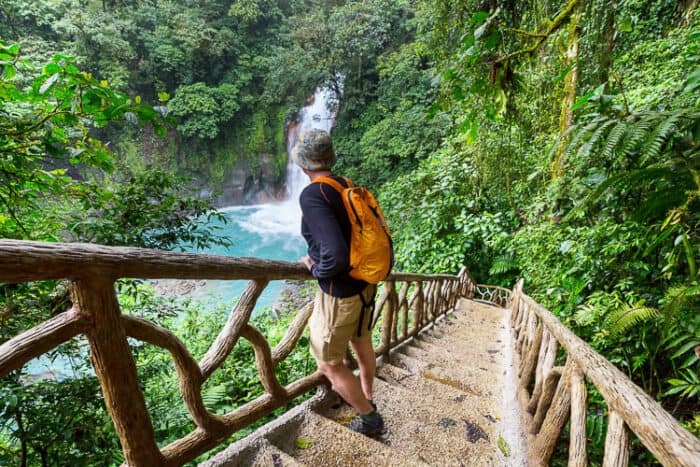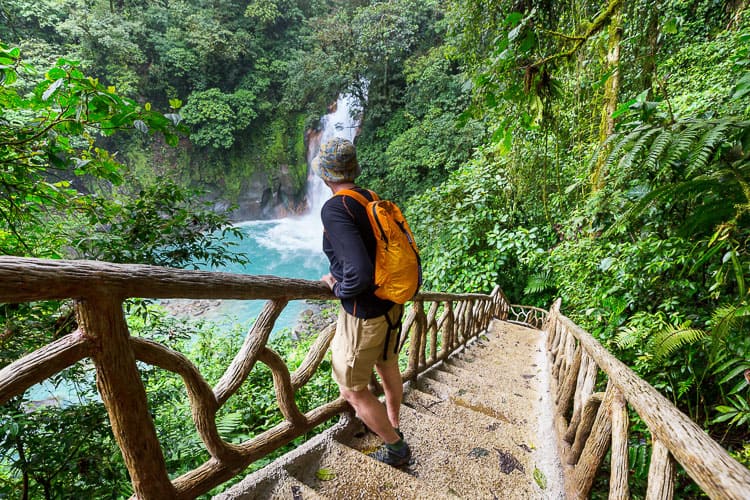 Traveling Around
Public Transport
Bus
The most affordable way to travel around the country is by taking a public bus, and many people living in Costa Rica rely on this. The main transportation hub is in San José, but there's no centralized bus terminal or unified bus network. Several companies operate bus services from different bus terminals spread across the city. You can access all regions across the country by these buses.
Metro
San José has its metro located in the center of the country's technology corridor. Alajuela is another city that has a metro.
Rail
The train service in the country requires large-scale restoration work. Instituto Costa Ricans de Ferrocarriles (Incofer) is the body that is responsible for running railway transport. It is an autonomous state institution. The commuter trains run through the Central Valley, a highly populated part of the country.
Air
Costa Rica has two international airports, one in San José and the other in Liberia. Four domestic airlines companies operate daily flights for all major cities.
There are frequent direct international flights from many destinations, both in the US and worldwide. However, severe disruption due to pandemic restrictions continues, and many flights are not operating at present.
Shared Shuttle Services
Shuttle services are a popular mode of transportation in Costa Rica, as they are comfortable and time-efficient. Shuttles can be private or shared. Shared shuttles can carry up to 15 people and follow a predetermined schedule, making one rest stop en route. Private shuttles, on the other hand, can fit around your schedule.
Private Transport
If you have a driving license from almost any country, you can drive a car in Costa Rica. To obtain a local driving license, you need to prove legal residency in Costa Rica. The document must be valid, current, and in good condition. To be eligible for a driving license, you have to show that you have lived in Costa Rica for more than three consecutive months.
If you wish to use your foreign license, you must exit and re-enter the country every 90 days.
Road signs use universal symbols and simple Spanish. Driving is on the right-hand side of the road.
The speed limit on highways is typically 120 km/h, and on secondary roads, it is 60 km/h unless indicated otherwise. In urban Costa Rica, the speed limit is 40 km/h unless indicated otherwise.
If you break traffic regulations, you could incur significant fines and penalties. These range from ₡20,000 to ₡280,000, plus a surcharge of 30% towards the children's welfare agency (PANI).
Before driving in Costa Rica, we recommend you familiarize yourself with the regulations and aspects of safe driving in the country.
Is Costa Rica Safe?
Costa Rica ranks 39th out of 163 countries in the 2021 Global Peace Index. It is the most peaceful country in Central America and the Caribbean region. An extended period of political stability and economic propriety has contributed to bringing peace and containment to this country.
The country famously disbanded its military in 1949. This philosophy has had a positive impact on society at large.
While the overall crime rate remains under control, petty acts of theft are still a concern for Expats who live in Costa Rica. The highly populated areas see frequent criminal activities, including burglaries, wallet snatching, muggings, and pickpocketing. You should remain vigilant in crowded spaces and tourist areas.
More serious crimes like homicide, sexual assault, and armed robbery are not very common compared to other countries in this region. Although the media tends to jump on these cases when they occur, they are often between gangs and rarely targeted at Expats.
Leisure and Nightlife in Costa Rica
Sports and Outdoor Activities
Like all other countries in Central America, soccer is the most popular sport in Costa Rica. There are several soccer teams at both local and provincial levels.
The national beaches of the country are major hubs of outdoor activities for Costa Ricans. Surfing and sport fishing are popular among the locals. There are some great surfing beaches on both the Caribbean and Pacific coasts. Some of the popular surfing spots are El Potrero, Puerto Viejo, Callejones, and Pico Pequeño.
National Parks
The country also has a well-maintained national park system. Some of the best national parks are:
Monteverde.
Corcovado National Park.
Cahuita National Park.
Tortuguero National Park.
Manuel Antonio National Park.
Las Baulas National Marine Park.
The parks are famous for their natural beauty, variety of vegetation, and wildlife.
In Costa Rica, you can find a number of tropical ecosystems, including:
Tropical rain forests.
Cloud forests.
Dry forests.
Mangrove forests.
Riparian forests (found near flowing water).
You'll also find active volcanoes, coral reefs, and turtle nesting sites in the national parks.
Nightlife and Entertainment
Costa Rica offers a vibrant and diverse nightlife. Bars, pubs, dance clubs, comedy shows, live music, karaoke bars — you can experience everything while living in this country.
San José, the capital, has the most options for nightlife entertainment. Some sports bars in and around San José remain open all night, showing American football, baseball, and soccer.
The local theaters and the National Stadium host open live concerts, stand-up comedy shows, orchestra sessions, ballets, and other cultural events.
Jaco is famous for its nightlife on the beach and is the best party town in the country. You will find dozens of pubs with live music; dance clubs and casinos line up on both sides of the streets.
Other places, including the southern Caribbean coast, have a similar nightlife with a tint of local flavor. It is said that you will never get bored with life in Costa Rica. No matter where you are staying, you'll always have a variety of experiences to choose from.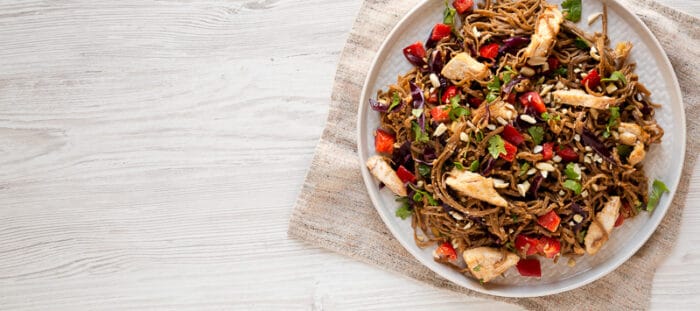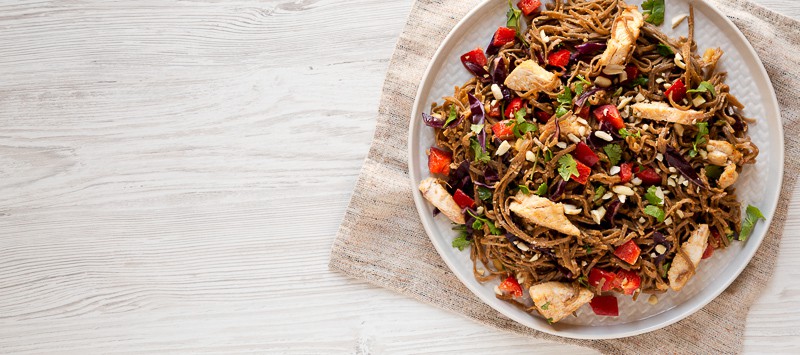 Employment and Work-Life in Costa Rica
Full-Time Formal Employment
Average Salary
The average salary in Costa Rica is around ₡2,360,000 (around US$3,800) per month. Salaries can range from ₡597,000 — ₡10,500,000. This estimate can include housing and other employment benefits on offer.
The minimum wage in Costa Rica starts from ₡9,600 per day (8 hours).
Work Hours
Costa Ricans typically work six days a week. The daily working hours are 8 hours a day, excluding overtime. Employees on a night shift must not exceed 36 hours a week. People who work mixed shifts of day and night can work up to 42 hours a week.
Employees get an additional 50% off for working overtime. Total working hours, including overtime, must not exceed 12 hours a day.
Holidays and Leave in Costa Rica
Costa Rica has nine mandatory paid holidays.
New Year's Day
Juan Santa Maria Day
Maundy Thursday
Good Friday
Labor Day
Anexion del Partido de Nicoya
Mother's Day and Assumption
Independence Day
Christmas Day
Workers employed in the public sector get three additional paid holidays during Holy Week in March. Two additional days, Virgin of Los Angeles Day and Army Abolition Day, are also less-formal holidays for people living in Costa Rica. Employers often choose to pay for their staff to work on these days.
Non-Catholic employees are entitled to leave for religious celebrations and should receive full pay for those days.
After working for 50 consecutive weeks for the same employer, workers are entitled to have two weeks of paid leave. In case of sick leave, for the first three days, the employees get full salary. Beyond three days, the payment is 60% of the regular salary.
Pregnant women get four months' maternity leave: one month before delivery and three months after. Employees working in the public sector get eight days of paternity leave.
Income Tax
In Costa Rica, you only pay taxes on the income that you have earned from a Costa Rica-based company. If you are living in Costa Rica but work remotely with a foreign company, you won't need to pay any tax in Costa Rica. You may still be liable for tax in your country of origin, depending on your circumstances.
Tax income from fixed salary or profit-generating activities is:
Zero for annual earnings below ₡ 840,000.
10% for earnings between ₡ 840,000 and ₡ 1,233,000.
15% for earnings between ₡ 1,233,000 and ₡ 2,163,000.
20% for earnings between ₡ 2,163,000 and ₡ 4,325,000.
25% for earnings above ₡ 4,325,000.
This rate is the same for both citizens and Expats working for Costa Rican companies.
Education in Costa Rica
Costa Rica has a policy of free and compulsory primary education for all. The country spends around 30% of its national budget on education, and it has more teachers than police.
Costa Rica has over 4,000 public schools to provide primary and advanced education. Additionally, there are many private schools in all the states of the country. Some private schools have the option to study in English, and they follow the US curriculum. Students studying in these international schools earn a US High School Diploma accredited by the Southern Association of Colleges and Schools (SACS). Other international schools offer International Baccalaureate Diploma, certified by the IBO in Switzerland.
Costa Rica does not allow homeschooling. All children living in Costa Rica, including children coming from other countries, must attend schools authorized by the Ministry of Public Education.
There are five public universities and many other private universities in Costa Rica offering quality education. Scholarships are available for Masters and PhD programs. Some US universities, including the University of Minnesota, the University of Utah, and the University of South Florida, sponsor study abroad programs in Costa Rica.
Best Places to Live in Costa Rica
Costa Rica is divided into seven provinces. Central Valley encompassing the capital city San José is the most populated area. This region attracts Expats due to its connectivity and vibrant lifestyle. It also has several good international schools.
While some Expats living in Costa Rica prefer San José, many others choose nearby small towns such as Santa Ana, Escazú or, San Ramón.
Atenas, Grecia, and Cartago are some of the other cities in this region with closely-knit Expat communities.
The southern zone encompassing the Panamanian border can also be a great place for Expats. If you want to live surrounded by nature, then this is for you. The area is a little less developed and thus less expensive.
Other popular regions for Expat communities are Lake Arenal and the Gold Coast.
Foreigners can buy properties in Costa Rica and generally have the same ownership rights as the locals. You can purchase a house while still on a tourist visa.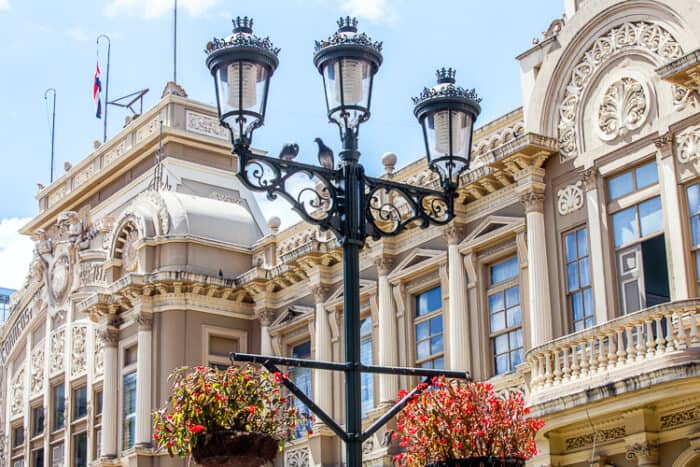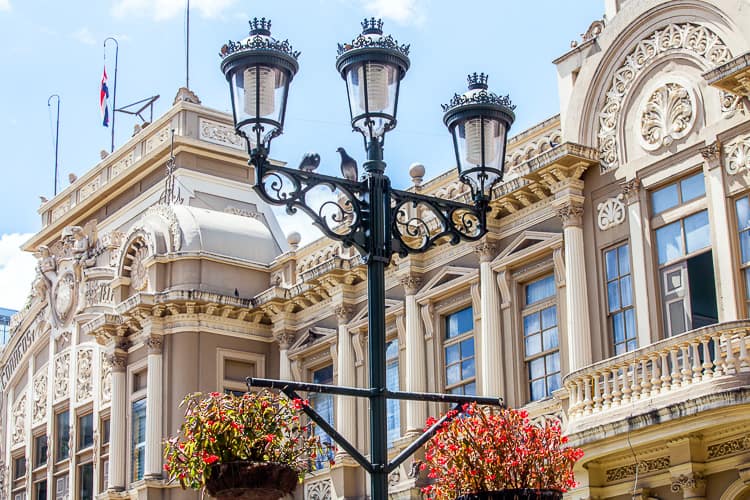 Expat Life in Costa Rica
The total population of Costa Rica is a little over 5 million. Of this, around half a million are Expats. Costa Rica has been welcoming Expats for years, and you'll find Expat communities in every part of the country.
In Costa Rica, Expat communities are predominantly North Americans, many of them retirees and remote workers. It's a popular destination for North Americans because of its geographic proximity and similar time zone.
There is also a sizeable Expat presence from European countries, attracted to the weather and lifestyle.
Living in Costa Rica as an American
Expats from the US find it quite easy to fit into the Costa Rican way of life. However, they need to be prepared to embrace the Pura Vida mentality and accept mañana. The meaning of mañana is not just "tomorrow" but "anytime in the future". If you want to enjoy living in Costa Rica, you will discover that developing patience is useful.
US Expats appreciate the tropical climate. They find it exhilarating to live in a place with such breathtaking natural beauty. Some other attractions are:
A simpler lifestyle.
The variety of fresh fruit and vegetables.
The friendly nature of the Ticas, who are patient and easy-going.
There are North American Expat communities in almost all the major towns and cities in Costa Rica. English is widely spoken in these areas, and Expats find they can get by with basic Spanish.
Is Living in Costa Rica for me?
You may be tempted to jump on a plane and go! Before you do, we recommend checking out our Moving to Costa Rica Guide. Next step? Our Costa Rican Immigration Law partners are ready to assist with your visa and immigration requirements. Expats love living in Costa Rica – are you ready to join them?