Living in Canada is a dream for many around the world. So, what is it about the second-largest country globally, famous for its hockey, friendly people, and diverse landscapes? Around 300,000 Expats choose to make Canada their new home each year. Why? Find out more about the pros (and cons) of life in Canada in this comprehensive guide!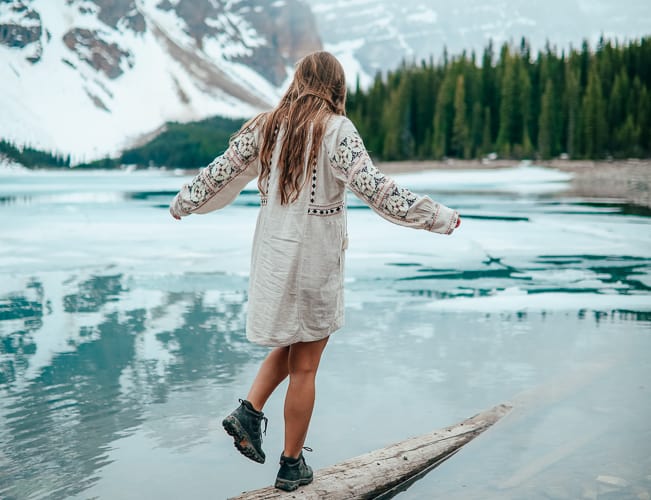 What Makes Living in Canada Great?
The Great White North is a perfect destination for adventure, food, culture, nightlife, education, and friendly hospitality. Some of the attractions are:
Friendly People
It's no secret: Canada has a reputation for its friendly citizens, especially in smaller towns. You may meet someone on their off day, but don't be put off — generally, Canadians are happy to greet visitors to their country.
Diverse Culture
Canada is an exceptional country because of its diversity. People have immigrated to Canada for hundreds of years, bringing their traditions and languages with them. Canada is often referred to as a "land of immigrants," as immigrants are encouraged to retain their individuality while living in Canada.
The original inhabitants of the land were the indigenous peoples. In the 2016 Canadian census, over 1.67 million people identified themselves as Aboriginal. The three main groups are First Nation, Inuit, and Métis people, each with their history, languages, cultural practices, and spiritual beliefs.
Living in Canada means respecting and understanding the history of the land. In doing so, you'll be greatly welcomed for your individuality.
Outdoor Adventure
Despite the brutally cold winters, Expats from all over the world come to Canada to enjoy world-class skiing. The most popular spot for hitting the slopes is in the Rocky Mountains.
Canada also offers ice fishing, snowshoeing, and skating. Curling is also a popular winter sport.
In the summer, the most popular activity is camping. Canada has forty-eight National Parks. There are hundreds of popular hiking trails with varying difficulties and lengths.
Free Healthcare
Since 1966, Canadians have participated in a tax-funded universal healthcare program. If you're a Canadian citizen or permanent resident, you're eligible for free healthcare. You can read more about the Canadian healthcare system below.
Great Beer and Food
Across Canada, there are over a thousand microbreweries. No matter where you choose to live in Canada, you'll find a local brewery experimenting with different styles and flavors.
Canadians also have fantastic cuisine. Canada is a mosaic of cultures, and so it has foods from across the world. From sushi to bannock, from pizza to bibimbap, you'll find something that satisfies you.
Living in Canada: Fast Facts
Name: Canada
Government type: Parliamentary Democracy, Constitutional Monarchy
Capital: Ottawa, Ontario
Currency: Canadian Dollar (CAD $)
Official Languages: English, French (Français)
Religions: Christianity is the most popular, but faiths like Buddhism, Judaism, Islam, and Sikhism are also present.
Time Zones: Canada has six: UTC-7, UTC-6, UTC-5, UTC-4, UTC-3, UTC-2:30
Emergency number: 911
Calling code: +1
Voltage: 120 V, 60 HZ, outlet type A and B
Hello/Bonjour!
The two official languages are English and French, and all Canadian federal services are offered in these two languages.
Québec is the largest French-speaking province, where 95% of the population speaks the language. Although most Québecois people understand English, French is still their first language.
The Climate – Pros and Cons
Pro: Canada offers an amazing variety
From the frozen far north to the milder southern regions, the country has a huge variety of climates. Summer in Vancouver is beautiful, with people taking advantage of the beautiful beaches. And fall brings some of the best skiing on the planet. Further North it is Artic snow all year round.
Con: Canada can be COLD
We won't lie. In much of Canada, winters are very long and very cold — the kind of cold that freezes car engines! Invest in a good pair of winter boots, along with a warm winter jacket, toque, and mittens.
The summer heat can be surprising, too. The dry summer heat prolongs the forest fires that often occur, resulting in poor air quality in parts of the country.
However, these are the extremes. Generally, the weather in Canada is desirable and manageable. Expats enjoy a wide range of activities year-round, thanks to the ever-changing climate.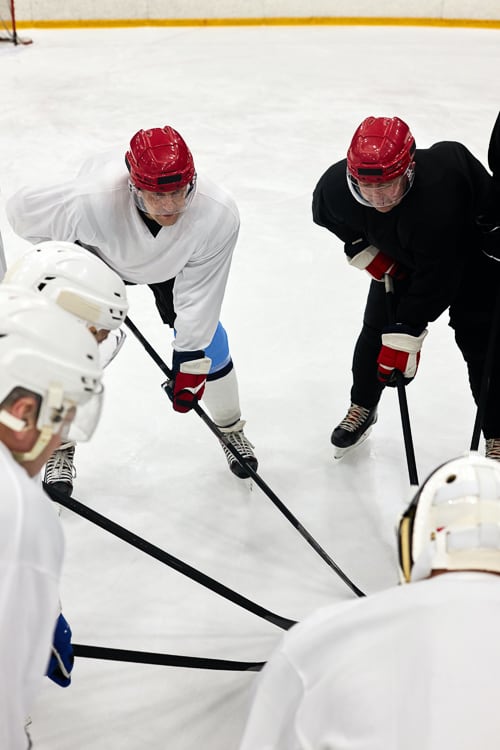 The Cost of Living in Canada
Con: Cost of Living can be Pricey (Depending on the Province)
How much you spend will depend on your lifestyle in Canada. Where you live, how much you eat out, and how you spend your spare time will all impact your budget. So, given that – here are some general guidelines.
On average, the national cost of living for a single person is estimated to be around $2,000 CAD to $3,000 per month. A family of four averages around $5,000 CAD.
The most expensive provinces are British Columbia and Ontario. For example, Vancouver's cost of living for a single person is roughly $3, 000 CAD, including rent. In Toronto, you'll need about $2,500 CAD per month.
Places like Vancouver and Toronto are some of Canada's most vibrant cities, often with better opportunities. Naturally, they come with a higher price tag.
There are more reasonably priced areas. Expats find great options in the Maritime provinces (New Brunswick, Nova Scotia, Newfoundland and Labrador, and Prince Edward Island). The average cost of living in Moncton, New Brunswick is $2,000 CAD, while in Halifax, Nova Scotia is $2,350 CAD.
The prairie provinces of Alberta, Saskatchewan, and Manitoba are great for those with a mid-range salary. Costs are between $1,900 CAD (Saskatoon) and $2,300 CAD (Calgary).
Pro: Cost of Living in Canada as an American
When looking at the cost of living, be aware of the strong US dollar. The exchange rate is favorable towards the US currency compared to the weaker Canadian dollar. Americans find their dollar goes further here than it would back home.
Americans find they spend a similar amount on groceries, clothing, transportation, and entertainment as they would in the US. They also spend less on personal care, housing, and utilities in Canada, making for an overall saving.
An American in Canada: Getting Around
Canada and the United States share many similarities. Many Americans make Canada their home simply because it is so familiar, and this includes traveling around the country.
Con: Expensive Air Travel
As the second-largest country in the world, Canada is MASSIVE. A road trip on the Trans-Canada highway, at 7,821 km long, takes eighty-three hours (not including pit stops).
To avoid this, many choose to fly from province to province. The two major airlines are Air Canada and West Jet, which offer many local and international routes. Air North serves the northern territories.
Although convenient, air travel in Canada is expensive due to low competition, high taxes, and high fees. Budget airlines, such as Swoop, are only just getting started in Canada and have limited flights.
Pro: Accessible Public Transport
Public buses are popular and accessible in all major cities across Canada.
There are only two cities in Canada with a metro system: Montréal and Toronto. The Montréal Metro is Canada's second-busiest rapid transit system, with the Toronto Subway the busiest.
Vancouver has a Skytrain, serving surrounding municipalities as well.
Other public transportations include Toronto's Streetcar system and Calgary's CTrain.
Each city has different ways to accept payment for a ride, with the most common being a pre-loaded card to cover daily, weekly, or monthly fares.
Private Transport
Many people choose to drive in Canada, especially in smaller towns and cities.
Each province has a distributor for driver's licenses and insurance. There isn't a specific "Canadian" license. You'll be given a license associated with your province, which allows you to drive anywhere in Canada.
The general requirements for a license are:
Be at least sixteen years old.
Complete a written exam.
Pass a driving exam.
To find out more about specific requirements, contact the transportation department in your province.
It is illegal to drive without car insurance in Canada. It's also important to follow the rules of the road. People drive on the right-hand side, wear their seatbelts, and yield to pedestrians.
The speed limit is 50 km/h unless otherwise posted. Canadian speed is in kilometers, not miles. Be careful not to exceed the speed limit.
Distracted driving, like texting while driving, will result in heavy fines. Never drive under the influence, as doing so will result in vehicle impoundment and, in some cases, jail time.
Driving laws are strictly enforced for those living in Canada, with severe penalties for those who break them. You need to familiarize yourself with driving regulations before getting behind the wheel.
Con: Winter Driving
Driving on icy Canadian roads during the winter months is a challenge. Here are some recommendations:
Winter tires are needed. In some provinces, they are mandatory during certain parts of the year.
Invest in a durable ice scraper.
Keep booster cables in your car.
Keep warm blankets, a flashlight, extra water, and a first-aid kit in your car for emergencies.
Drive more slowly than usual.
Can I Drive Using my US Driver's License if I am living in Canada?
Yes, you can! Make sure that your car is insured and that your license is valid.
After sixty or ninety days (depending on the province), you'll need to switch your license to a Canadian one. Typically, if you possess a Class 5 or 6 American licenses, making the switch is straightforward. It involves:
Taking an eye test.
Having a form of identification, such as a passport.
Showing your valid foreign driver's license.
Presenting formal documents that show proof of your driving experience.
Paying a fee.
Completing an application form.
Once you've done this, you'll have your Canadian license. In almost all cases, you will surrender your US license.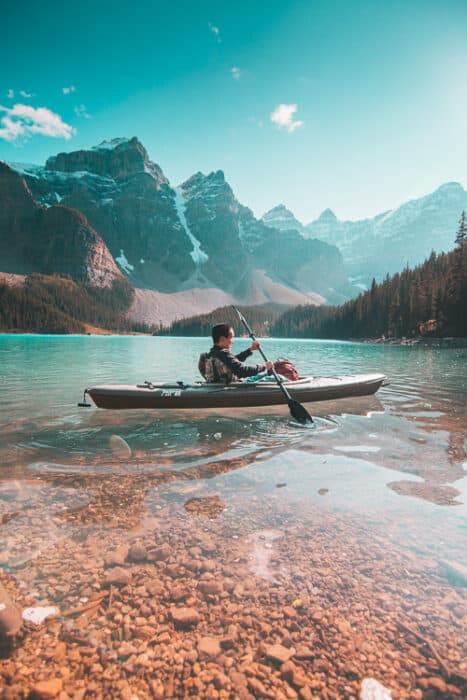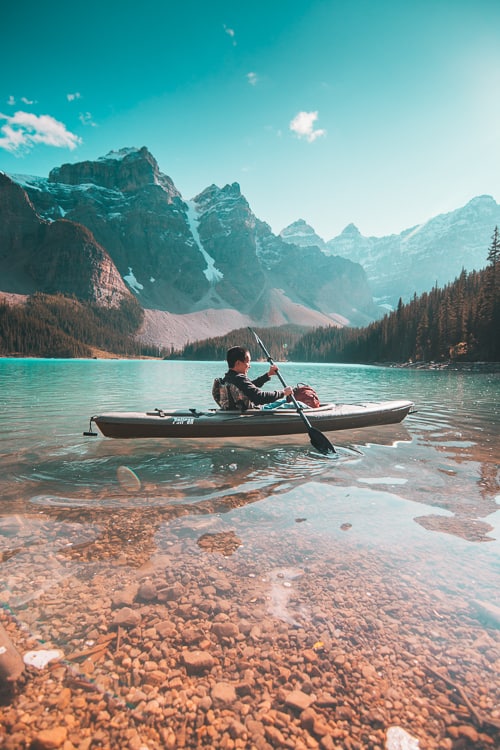 Is Living in Canada Safe?
Canada is one of the safest countries to live in.
In 2020, the Canadian crime rate was down due to the pandemic. That being said, hate crimes have recently increased by 37% throughout the country due to political circumstances.
According to the Crime Severity Index (CSI), police-reported crime decreased by 8% in 2020. Homicide and assault rates are higher in some provinces but are still very rare.
Overall, there is a low rate of crime in Canada. Like anywhere, no country is complete without crime. Common sense goes a long way in ensuring your safety and the safety of your belongings. Practice the same principles you would in any other country.
Pro: Canadians Know How to Have Fun
Canadians are sure to show you a good time!
Canadians take their sports very seriously, especially when it comes to hockey. Immerse yourself in the atmosphere of a National Hockey League (NHL) game. Watching minor league hockey teams across the country is also exciting.
American football fans will love Canadian Football League (CFL) games during the summer. Lacrosse, Canada's official summer sport, is also worth checking out.
There are hundreds of excellent museums across the country. Ottawa is home to seven out of nine national museums in Canada. Pro-tip: some museums offer free entry on Thursday evenings!
Throughout the year, cities host festivals. Montréal hosts Osheaga, a multi-day music, and arts festival. The Calgary Stampede is an annual rodeo that attracts millions. Just for Laughs in Montréal is the largest international comedy festival in the world.
Nightlife is vibrant both in big and small cities. Whether you enjoy dancing in Montréal or listening to live local music in Winnipeg, there is an activity for everyone in Canada.
Employment
Formal employment
Depending on your education level, skills, and previous work experience, the chance of finding work in Canada is high. Utilizing government services such as its job bank makes the process simpler.
The minimum wage in Canada depends on the province, which varies between $11.45 CAD to $16.00 CAD per hour. In 2020, the average annual salary for full-time employees was $54,630 CAD per annum.
Full-time Canadians work forty-hour weeks, Monday to Friday. They are entitled to overtime pay if they exceed a forty-hour week. Each province has its own employment standards.
Vacation Leave
Each province and territory determine vacation leave. Provinces, except Saskatchewan, start with two weeks of paid vacation, while Saskatchewan begins at three. Depending on how long you're employed with a company, the leave can increase over time. Additionally, employees are entitled to paid public holidays, which also vary depending on the province.
Canadians pay income tax based on how much they earn. Every year, Canadians submit a tax return to the Canadian Revenue Agency (CRA), listing all their sources of income. Through this, they can also receive tax deductions and credits based on their residing province.
Is Remote Work Possible in Canada?
Yes! Remote work is possible in Canada. Due to the pandemic, many companies have moved employees from the office to remote work-from-home settings, for both safety and convenience.
Freelancers working in Canada need two years of relevant work experience to qualify for a valid work permit.
Although pricey, high-speed internet is available throughout all provinces. Many restaurants and cafés offer free Wi-Fi (with purchase).
Education
Pro: Studying in Canada is Top Tier
Canadian education consistently ranks high on global scales, with free public schooling for all children until high school. French Immersion programs are offered too.
Private schools and homeschooling are also supported options.
Con: Costly Post-Secondary Tuition Fees
Canadian universities offer a range of fantastic programs.
The cost of tuition varies. Expect to pay more at top universities like McGill (Montréal), the University of Toronto, and Ivey Business School (London).
Paired with the high cost of living, a four-year degree can cost anywhere between $20,000 to $30,000 CAD. International students can expect to pay more if they factor in student lodging and visa fees.
On the plus side, many scholarships are available to help cover the hefty cost of a university degree.
Although it's expensive, having a degree from a Canadian university gives a great advantage when competing for higher-paid jobs in the market.
Healthcare in Canada
Pros: There is cheap, high-quality health care for everyone living in Canada
All Canadian citizens and permanent residents are eligible for public healthcare. The Canadian healthcare system is one of the best in the world.
Each province manages its healthcare – this means that there is some variety in services offered in each public system. And, there may be some administration if you access care outside of your home province.
Just remember, depending on your immigration status, you may not be eligible for public health care. In this case, you'll need either Canadian private health insurance or Expat health insurance to cover you.
Also, many people opt for both private and public coverage. Extended private insurance can help to pay costs not covered like:
Prescription medications
Dental care
Physiotherapy
Ambulance services
Prescription eyeglasses
---
---
Where to Live in Canada
Pro: Some of the Best Places to Live are in Canada
Whether you're looking for something close to the coast, or a quiet town, Canada has a home waiting for you. Factors to consider are your cost of living, commute, and interests. Here are our top choices for Expats:
Vancouver, British Colombia (BC)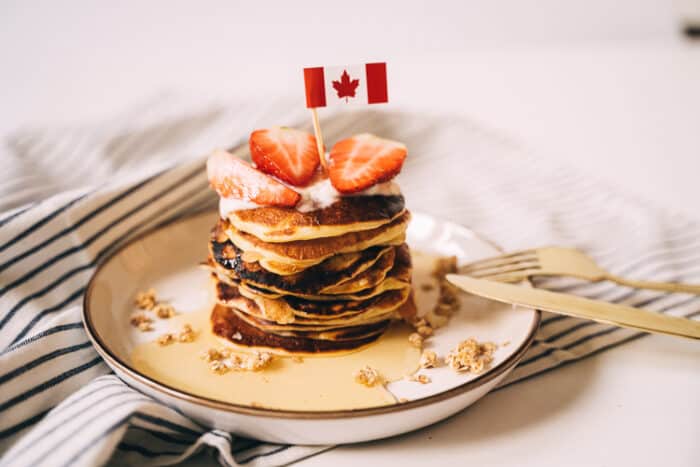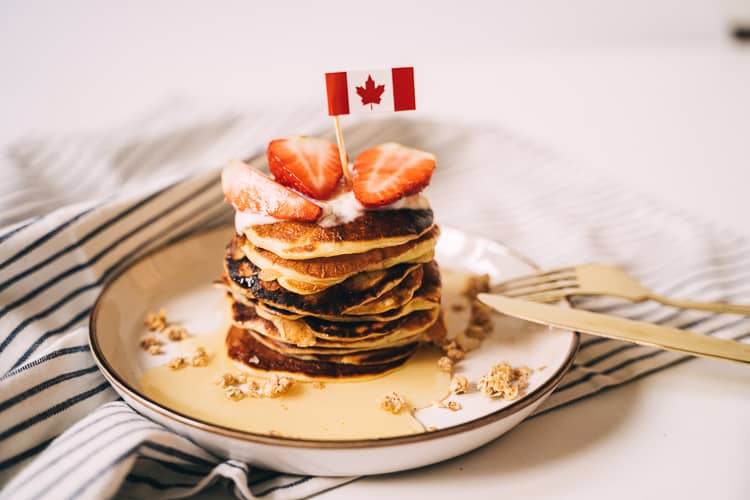 Vancouver is consistently ranked as one of the best places to live in the world. With the large range of outdoor activities, fitness centers, and cuisine options, people in Vancouver live very healthy lifestyles. Living here comes at a price. But Expats willing to pay it should find a better quality of life.
Québec City, Quebec
Québec is a great place for culture. You'll think you are in France when in Old Québec. This historically rich city is great for Expats looking to escape "big cities" and find a more rustic, UNESCO-preserved town. Québec is also significantly more affordable than some major Canadian cities. Learning French is a great advantage to living here, and the locals appreciate the effort!
Montréal, Quebec
Montréal is a fantastic choice for foodies. Canada's second-biggest city is the perfect place to sample some of the best Canadian foods:
Canadian maple syrup.
Montréal smoked meat sandwich.
The delicious Montréal style bagel.
World-famous poutine (french fries and cheese curd, covered with brown gravy).
Night owls also enjoy the vibrant nightlife in Montréal's downtown. Canada's best parties are on St. Laurent Street or Rue Saint Laurent.
Saskatoon, Saskatchewan
Many see the Prairie provinces as "boring." However, something special happens when living in a city like Saskatoon: you become a part of a community. There is no shortage of beauty in "The City of Bridges," and the province of Saskatchewan has the most beautiful sunsets. Saskatchewan also offers a Grad Retention Program. Graduates who work in this province can receive an income tax refund of up to $20,000 CAD.
Edmonton, Alberta
Families love Edmonton for its superior public schools and housing affordability. The West Edmonton Mall, North America's Second Largest Shopping Mall, has an amusement park, a water park, mini-golf, a bowling alley, Go-Karts, and more. This mall is fun for all ages and is a popular tourist attraction.
Halifax, Nova Scotia
All Maritime provinces are home to the natural, unspoiled beauty of the Atlantic Ocean. Halifax is no exception. With affordable housing, many Expats chose Halifax as their home. They get an authentic Canadian experience living here: lively parties, great beer, and friendly locals.
Next steps for living in Canada?
We found more pros than cons for Canada as a top choice amongst Expats.
Extreme weather and high costs of living are a dealbreaker for some. However, the culture, tax benefits, healthcare, education system, and natural beauty offer many positive aspects to life in Canada.
For your next steps — check out the how to Move to Canada Guide. You'll get more detail on visa requirements, banking, rental costs, and healthcare. Everything thing you need if you plan on living in Canada.