A working holiday visa allows you to experience a country in a whole new way. The idea is to provide young people from around the world the chance to live, work, and travel abroad. The work allowed is generally not full-time or professional. Also, it probably won't make you rich.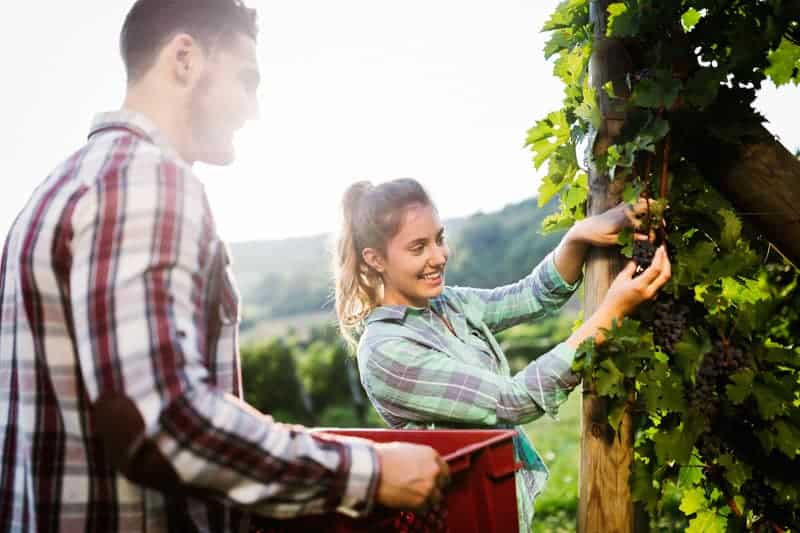 If you want to spend extended time abroad but don't have the funds to cover your entire journey, consider a working holiday. Think about fruit picking in Queensland, Australia, or working behind a bar in Whistler, Canada. A hostel concierge in Queenstown, New Zealand, or a tour guide in London, UK. These are all popular working holiday jobs in some of the world's most popular working holiday destinations.
Governments design these programs so that you can earn enough money to travel, support yourself, and have some fun. The government expects you to spend the bulk of the money you earn in the local economy.
Youth Mobility Visa is another name for these visa programs.
We'll look at some of the most important considerations and highlight our top working holiday programs from around the world.
What are some common restrictions?
Most working holiday programs have at least some of these restrictions.
Countries. Some programs are only open to citizens of certain countries. There are often bilateral agreements between counties.
Age. People between 18 – 30 or 35 are most often eligible for these visas. There are exceptions.
Types of employment. These restrictions may be seasonal, regional, hours per week, job sectors, or other types.
Duration. One year is the standard period for a working holiday visa.
Proof of funds. You need to show you have enough money to support yourself while you look for work. This amount varies by country.
Medical insurance. A comprehensive medical insurance policy must cover you for all your work and travel activities.
You have no criminal convictions or issues with your character.
It is worth noting that there are times when government immigration departments waive some of these restrictions. After the catastrophic bushfires in Australia, the government relaxed restrictions on Australia working holiday program participants who were assisting with the reconstruction efforts. The Kiwis made a similar waiver to New Zealand's working holiday visa program after the Christchurch earthquake.
Importantly, check your particular visa; you may be able to work in your actual profession. Just make sure you are meeting your visa conditions, and you'll be fine. In some countries, your employer can also to sponsor you for a longer-term visa.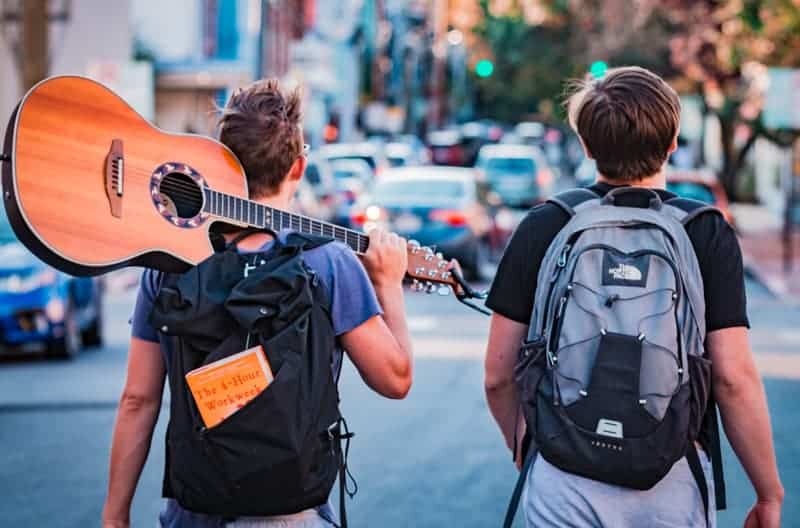 Working holiday tax rates
Check out the tax rates that apply to you. There are generally special provisions made for working holiday visas. For example, in Australia, the tax rate is a flat 15%. However, employers are legally obliged to chip into your superannuation account (this is the Australian retirement fund). You can claim all your Superannuation when you leave. The catch? The Australian government taxes the withdrawal at 65%. It is worth understanding how your tax will work so you can make the most of your earnings.
What countries offer working holidays?
There are currently 60 countries that offer some form of working holiday visa. Check out the full list here.
| | | | |
| --- | --- | --- | --- |
| Andorra | Estonia | Luxembourg | Singapore |
| Argentina | Finland | Malaysia | Slovakia |
| Australia | France | Malta | Slovenia |
| Austria | Germany | Mexico | South Africa |
| Belgium | Greece | Monaco | South Korea |
| Brazil | Hong Kong | Netherlands | Spain |
| Canada | Hungary | New Zealand | Sweden |
| Chile | Iceland | Norway | Switzerland |
| Colombia | Indonesia | Peru | Taiwan |
| Costa Rica | Ireland | Philippines | Thailand |
| Croatia | Isreal | Poland | Turkey |
| Cyprus | Italy | Portugal | Ukraine |
| Czech Republic | Japan | Romania | United Kingdom |
| Denmark | Latvia | Russia | Uraguay |
| Ecuador | Lithuania | San Marino | Vietnam |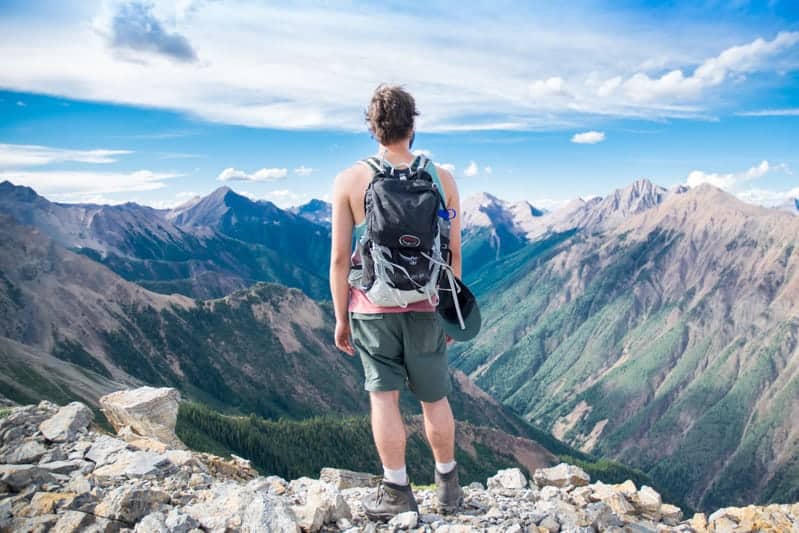 Most popular working holiday programs
Canada working holiday visa
International Experience Canada (IEC) is a program that offers a limited amount of working holiday visas. These visas are issued to a limited number of people from specific pools. There is a lottery system to allocate visas to particular applicants. Over 30 countries can access this visa program. Canada issues the visas for either 12 months or 24 months, depending on your country of origin. You do not need to have a job offer to apply for a Canada working holiday. You need to be between the ages of 18 and 30 or 35, depending on your country of origin.
Australia working holiday visa
The Australia working holiday visa program is very popular. The visa is issued for 12 months. If you complete a period of work in an approved area, you can extend it for two additional 12-month periods. These activities include:
plant and animal cultivation in northern Australia and other specified areas of regional Australia
fishing and pearling in Northern Australia only
tree farming and felling in Northern Australia only
tourism and hospitality in Northern Australia only
At present, any bushfire recovery-related work counts as approved area work. There are no restrictions on the type of work you can do while on your working holiday. However, you can only work for a single employer for 6 months. Importantly, to extend your visa, you must work in activities from the list above. If not, you can only have the initial 12-month stay for your working holiday in Australia.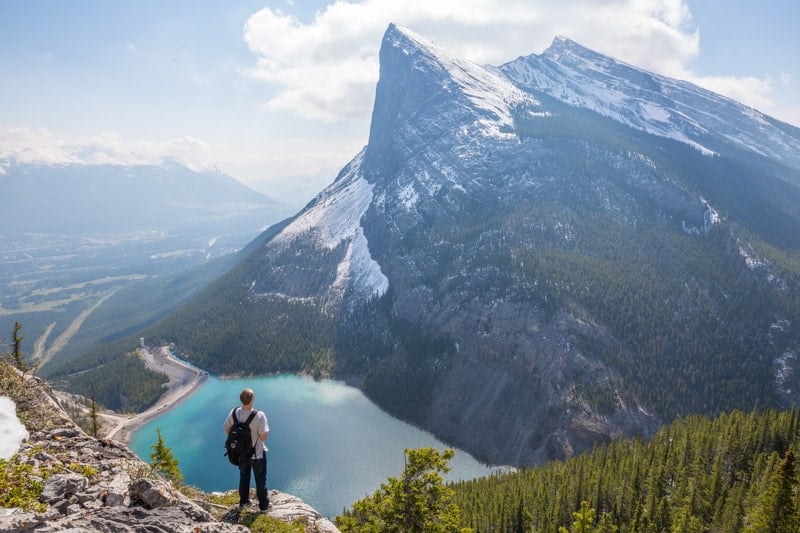 New Zealand
New Zealand's working holiday visa is available to citizens of 44 countries. People taking advantage of a New Zealand working holiday can also enrol for one training or study course for a maximum of three months.
UK
The UK working holiday visa is part of a range of Youth Mobility schemes. It is called a Tier 5 Visa (Youth Mobility). The visa is valid for 24 months, and you can undertake study while on your working holiday in the UK.
Japan
The Japan working holiday program has 26 partner counties. The age limit is 18 – 30. Around 15,000 of these visas are authorised annually by Japan.
USA
The USA working holiday visa is part of the J1 visa program. It allows people to enter the US to carry out work in specific areas. There are several restrictions and conditions for this visa class.
Ireland
The Ireland working holiday is for 12 months. It is open to the citizens of 9 countries. Importantly, you cannot apply for this visa while in Ireland.
France
France offers a France Youth traveller (working holiday) program. Fourteen countries can take advantage of the program. The visa is for 12 months. There is an 18 – 30-year-old condition for most countries. However, if you are from Argentina, Australia, and Canada, you have until you are 36 years old.
South Korea
The South Korea working holiday is a one-time, 12-month visa. You can study while in South Korea on this visa. Additionally, you can visit the region as there are no restrictions on how often you can reenter South Korea over the 12 months. Some countries have a quota of visas available, while other countries are unlimited.
Spain
Spain's working holiday visa is only available to people from:
Australia (aged 18 – 30)
Canada (aged 18 – 35)
Japan (aged 18 – 30)
New Zealand (aged 18 – 30)
South Korea (Aged 18 – 30)
See the link above for all the details.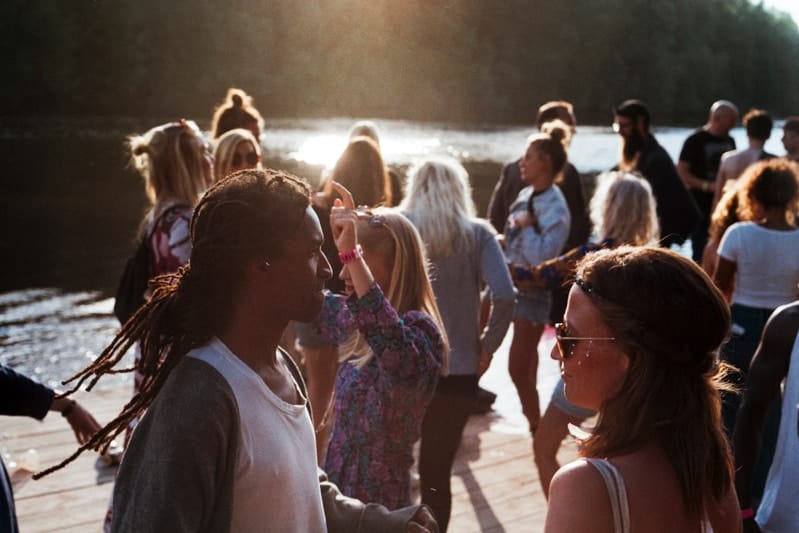 Working holiday risks
While the vast majority of working holiday participants have a great time, there are some unscrupulous employers. As most working holiday program participants are young and far from home, they can be vulnerable. Be aware of your rights and listen to the advice of other people. If you feel that you are getting ripped off or that you are in danger, contact the authorities immediately.
A working holiday can be the trip of a lifetime
A working holiday can be a lifetime highlight. The extended time you can spend in the country allows you to engage with the people and the culture. You also have the opportunity to explore the surrounding region. The list of countries that offer working holiday visa programs includes some hard-to-access countries. These programs can be an excellent way to explore and learn.
Experience of a working holiday in Spain and New Zealand
Krista D'Elia, 27
Citizenship: Canada / USA
Visa: Student Visa in Spain
I participated in the Auxiliar de Conversacion program in Madrid through the Spanish government. This program allows Canadian citizens to live and work in Spain as English Language Assistants in schools. I loved having the opportunity to be an assistant teacher and make a meaningful impact on students' lives. I was able to learn a lot from them and in turn, taught them about Canadian culture.
Spain was an amazing place to be. From the food to the weather, and the language, it was really hard to leave! The best thing about being an auxiliar in Madrid was having the freedom to travel around Europe. I was able to visit every country in the EU during my 2 years, which inspired by travel blog.
The one thing that I really didn't like about the program was the headache of getting the visa, the paperwork, and the many back and forth trips to the ministry. Luckily, I had wherecani.live who connected me to the resources I needed. Even with the stacks of paperwork, going to Spain and teaching was one of the best decisions I've ever made.
Meghan Chatellier, 27
Citizenship: USA
Visa: Working holiday visa in New Zealand
The working holiday visa process for New Zealand was incredibly easy. It was all online and was only a few questions about general health and profession. For US citizens, there is no fee required, and we heard back in a few weeks about our acceptance.
The New Zealand government gave us clear instructions of the visa process once we arrived in the country. We had to get a tax ID number and a bank account. Then we were able to start applying for jobs. I've really loved being in New Zealand. Everyone is really friendly and curious about our travel. They want to know where you've been, where you're going, etc.
Most Kiwis are very well-traveled, so they appreciate having people here visiting their country. I've been lucky enough to see many parts of New Zealand, and have travelled to Australia, Bali, and Fiji. I've also had jobs I never thought I would, like working on farms, tending to lambs, and picking fruit for a wine harvest, which was a really incredible experience. Kiwis are great people and New Zealand is breathtakingly beautiful. Living in New Zealand forced me to live outside of my comfort zone and allowed me to be more adventurous. Since I've been here I've been sky diving, bungee jumping, and glacier hiking!
The hardest part of being so far away is not being able to see my family for the holidays. I am from Boston, and the 24-hour flight is not very accessible.
---