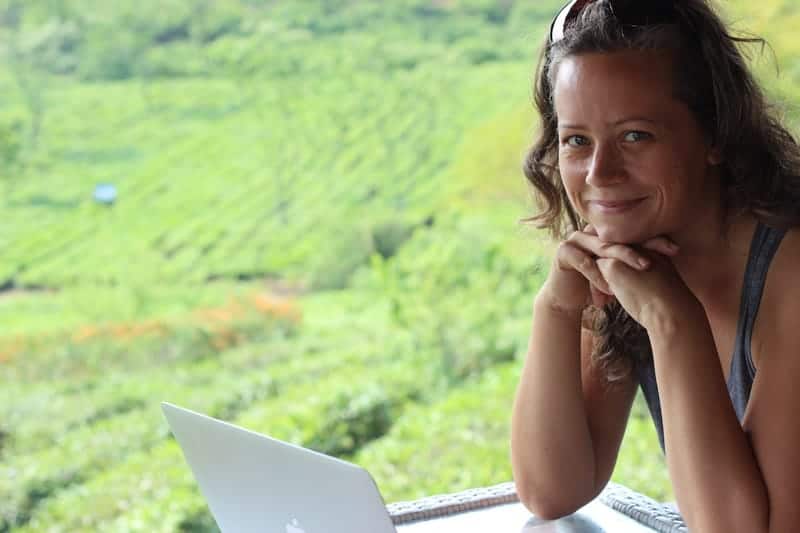 In today's connected world you no longer need to sit in your psychotherapist's office to get the help that you need. Dr Sonia Jaeger realized that there was a large market for people who wanted help online. She provides just that to her clients whilst she travels the world living a digital nomad life. In our interview below, Sonia talks about her own experiences as a digital nomad. She also gives advice to other Expats and digital nomads on mental health. You can follow Sonia on Instagram and Facebook.
WCIL: Where do you originally come from?
I am German and French and grew up in Germany and lived there until four years ago. After finishing my PhD, I decided to take a break to travel the world.
WCIL: What made you decide to leave Germany?
My plan was to take 10 months off to travel the world before opening a private practice in Germany. About 6 months in, someone told me that they see their therapist online. That's when I started looking into it that option and realised that it might actually be possible to work as a psychotherapist online.
WCIL: Where did you first move to?
Trick question, I never actually move anywhere. I stay between a few weeks and a few months, but never long enough to open a bank account or deal with any other bureaucracy that comes with "moving". I still have my residency in Germany and that's also where I pay my taxes. I had a home base (basically a small room in a shared flat) until recently. But now all I have is a postal address there and a few things in storage.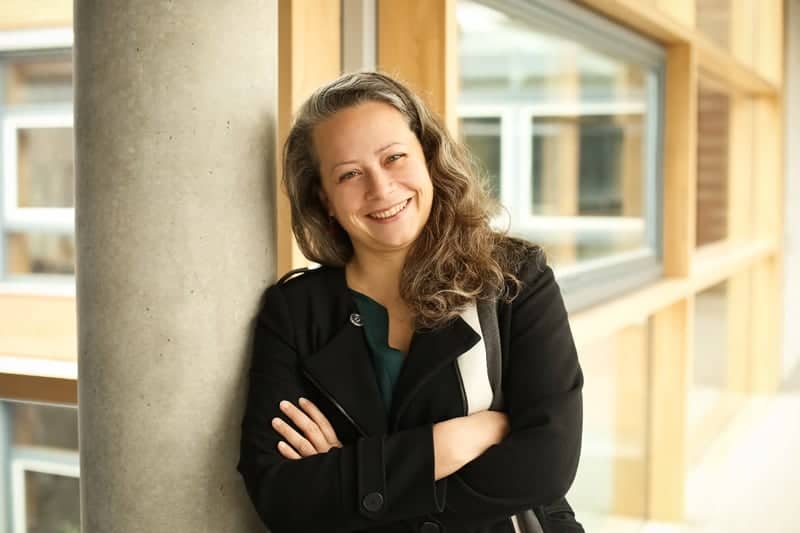 WCIL: What made you decide to become a nomad?
I really like the freedom of travelling! Good weather, food and plenty of places and cultures to explore.
WCIL: How do you support yourself whilst living the digital nomad life?
I am a psychotherapist and offer online counselling (in German, French and English) to expats, digital nomads and others who can't or don't want to go see a therapist offline. We usually do video sessions, but I also have some email counselling clients. I have more recently also started presenting offline workshops on mental health. These are focussed on the digital nomad life and other globally mobile. I am looking into doing more of that in the future as I also really like working with groups and interacting with people offline.
WCIL: Were you already a qualified therapist or was this a skill that you acquired whilst living the digital nomad life?
Yes. 5 years of psychology studies (the equivalent of masters), 5 years of psychotherapy training (in CBT) and a PhD in psychology. I had already worked for 8 years as a psychologist in Germany before becoming a nomad.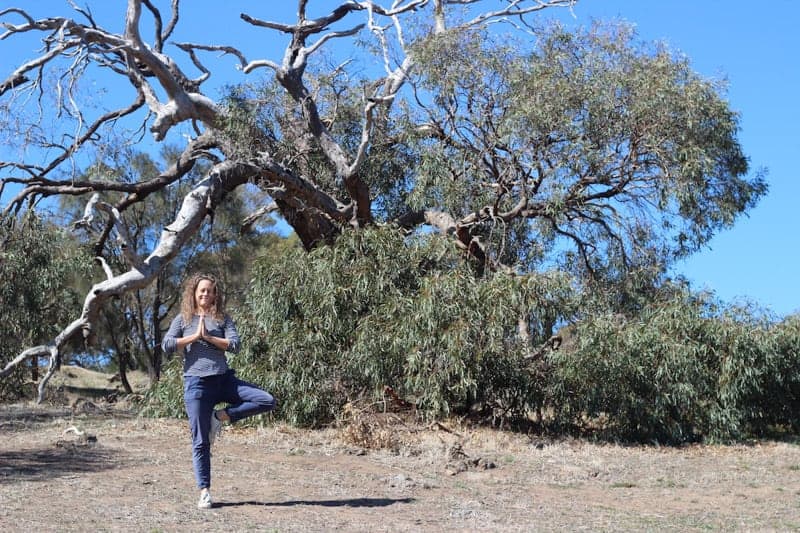 WCIL: How do you typically communicate and have sessions with your clients while you are travelling?
Most of my clients choose video sessions as they are quite similar to face-to-face sessions. I usually also have a few clients who prefer email counselling. Having said that, it is very different and not for everyone. For instance, those who are into writing and self-reflection often love it.
WCIL: Are your clients other Expats and digital nomads or do you have a mixture of clients?
It's a big mix, but most of them are Expats, some are digital nomads and some live in their home country but can't go see a therapist offline (because of anxieties or accessibility or single moms with young children at home etc.)
WCIL: What mental health challenges do you typically see with Expats and nomads?
A lot of the same I see with everyone else (depression, anxieties, etc.). Having said that, those issues seem often increased or more acute due to the lack of routines, stability, social support system, etc. that often comes with an Expat life. A lot of loneliness too and a lot of "Expat wifes" struggling with their new role. Also, a lot of relationship issues, especially with intercultural relationships. They have special challenges that come with that, from language barriers to different expectations and values.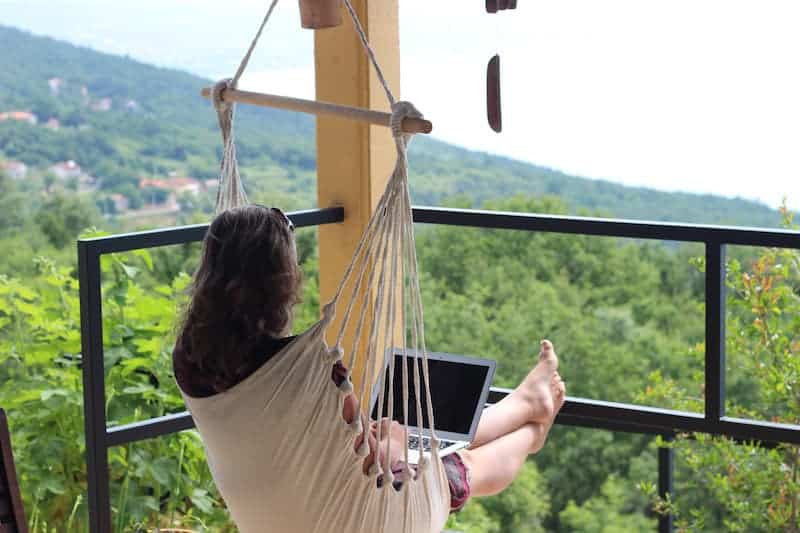 WCIL: What mental health advice can you give to other Expats and nomads?
Start with acknowledging the fact that mental health issues are very common among Expats and those living the digital nomad life. About 1/3 of the general population will suffer from a mental health disorder at some point in their life (WHO). There are some studies suggesting that the number might be much higher among Expats!
Create routines and a strong support network. Take care of yourself, practise self-compassion. Digital nomad life can be difficult, especially when you are far away and in a new environment. Additionally, it can be more difficult for friends and family back home to understand that yes, you can be depressed, even when you live in paradise… Reach out to friends and family whenever possible or get professional help. There is no shame in getting help. I mean, you go see a doctor when you break your leg, no? Online counselling even has the advantage, that apart from you and your therapist, no-one has to know…
WCIL: If you could go back in time to before you became an expat or digital nomad and give yourself one piece of advice, what would it be?
Go for it. It will work. And the digital nomad life will be as awesome as you imagine. It will also be much worse and much better in so many ways you can't even imagine.
WCIL: What have you learned about yourself in this digital nomad life?
That timezones are my worst enemy as a digital nomad, and wifi is really bad in Australia. Ok, seriously, I have learned so much about myself, about my need for routines and social interactions, about how much I love working as long as it is not 60 hours a week like it used to be. I have also learned, that in many ways it really doesn't matter where I am, as long as there are cheese, wine and good bread (I am French and German after all…).
I love discovering new countries and cultures, but I can just as well stay inside a nice Airbnb (especially when it has a great view) for days without getting bored. I think my main take away is that my digital nomad life is really not that different today from what it could be back in Germany… I still like doing the same things and my days are still filled with a lot of work. Being a digital nomad is not really like being on holidays 😉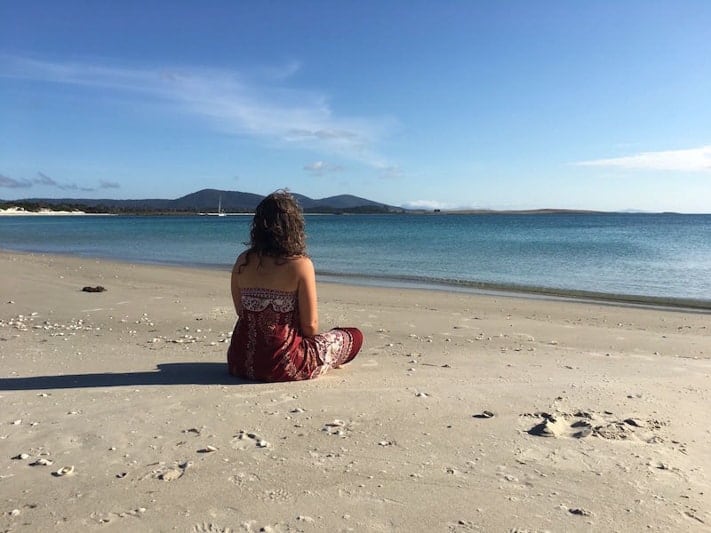 WCIL: Is there anything else you'd like to share about your digital nomad life?
One of the things I really like about the digital nomad life is that I actually get to spend more time with most of my family and friends than before. I didn't live in the same city (or even country) as many of them and now I can visit them for weeks or months at a time. I am also very lucky to have friends and family who love to travel. They come to meet me all over the world. I do miss the occasional "Let's just meet for a coffee", but I have my digital nomad family for that. It turns out you can actually have Skype-dates with friends too, even if one of you is usually drinking coffee while the other is drinking wine, because, yes, time zones…
The best countries and visas for digital nomads?
See the Where Can I Live blogs to find the best places in Europe and Asia for digital nomads.