Italy is a popular choice for those wishing to travel or live in Europe. It's referred to as the Bel Paese (the Dream Country). We'll cover everything you need to know about Italy's visa and residence permit options. Remember to check for current COVID-19 restrictions with Italy Immigration or the CDC before making plans for your move or visit.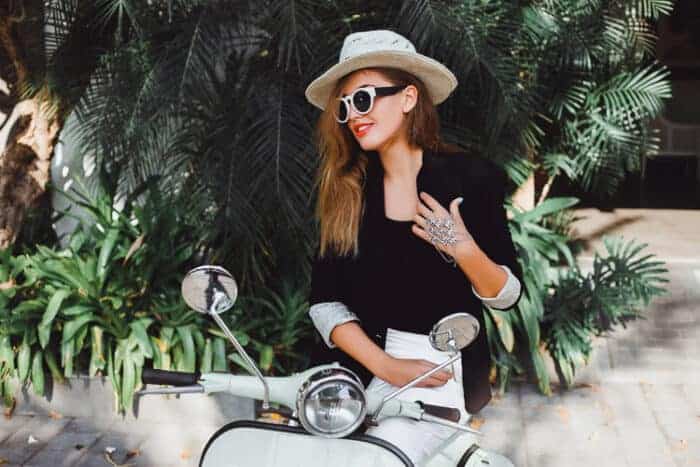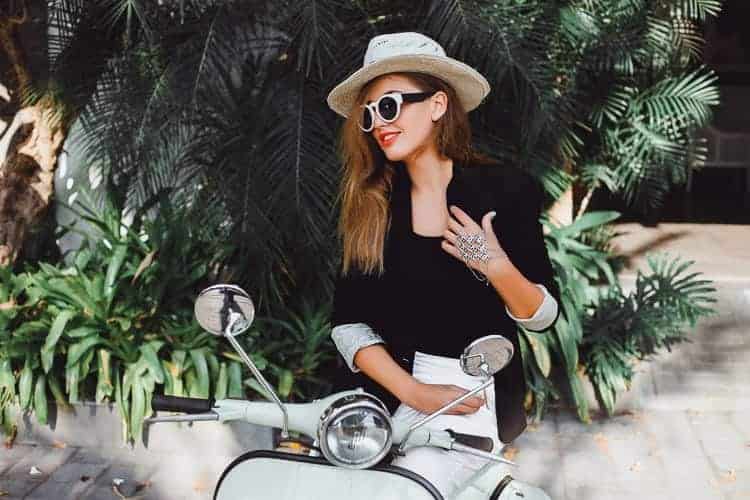 Italian Immigration
Italy has a friendly approach to those wishing to live in the country. There are many Italian visa options depending on the purpose of your visit and where you come from.
In general, if you need an Italian visa you must apply from your home country before you travel. For example, you can't be in Italy on a ninety-day visit and apply for a long-term residential visa. Speak to an Italy immigration expert for the simplest option for you and your family.
EU, EEA, and Swiss Citizens
Italy is a member of the European Union (EU) and is also a part of the SCHENGEN zone. This status means that visitors from the EU, European Economic Area (EEA), and Swiss citizens have special rights. Citizens of these countries do not need permission to spend up to ninety days within a 180-day period in Italy.
These citizens also have the right to live and work in Italy for as long as they like. If you plan to stay longer than three months, you must register your residence. You'll need to show that you have enough resources to look after yourself and your family while living in Italy. This right covers employees, self-employed workers, those studying, retirees, and others.
Italian Visas and Residency Permits
Short-Stay Visas (Category C): The Schengen Visa
A short stay is a visit of up to ninety days.
Visa-free short-stay countries
Italy offers short-stay visa-free entry from many other countries, including the USA and the UK. See Appendix 1 for a complete list of countries.
Whether you require a visa or not, you will need to present your passport on entry. Your passport must have been issued within the last ten years. It must also be valid for at least three months after the date you intend to leave the EU. You may also need proof of why you are visiting the area and that you have enough money to last your stay.
Countries that require a short-stay visa
Citizens of all other countries will need an Italian short-stay SCHENGEN visa. Please see Appendix 2 for a full list. If you are from a country that does require a Schengen Visa, here's the information you'll need.
Types of Schengen Visa
This visa is a good choice if you plan to travel around Europe as a tourist. It is also valid for business trips, visiting friends and family, cultural visits, and medical visits. There is even a Schengen visa for airport transit. You will need to declare the purpose of your stay when you apply.
There are three types of Schengen visas:
Single Entry – the holder can enter Italy, and any of the other Schengen states only once. If you travel outside the Schengen area during this time, you can't re-enter, even if you haven't reached your 90-day limit.
Double Entry – the holder can enter the Schengen area twice, but the combined length of your stay is still 90 days.
Multiple Entry – enter or leave Italy and the Schengen area as much as you like, but still remain within your 90-day limit.
---
---
How to apply for an Italy Schengen visa
How you apply for your Schengen visa depends on your plans in Europe. If Italy is the first country you will visit or your main base, then you should apply through the Italian visa authorities (see below). If you plan to visit other Schengen countries first, you should apply for a Schengen visa issued by that country.
Processing of an Italian Schengen visa usually takes 2-3 weeks but can take longer. Make sure you leave enough time to get your visa before you travel.
To apply for the visa, complete the application form, print it together with a 2D barcode, and submit it with the required documentation to:
Your local Italian Embassy or Consulate.
A visa application center authorized by the Italian government (such as VFS Global or CKGS)
Another Schengen country's regional representation.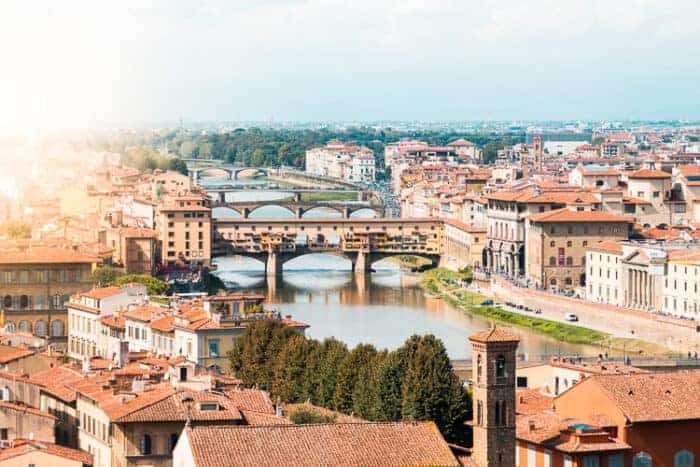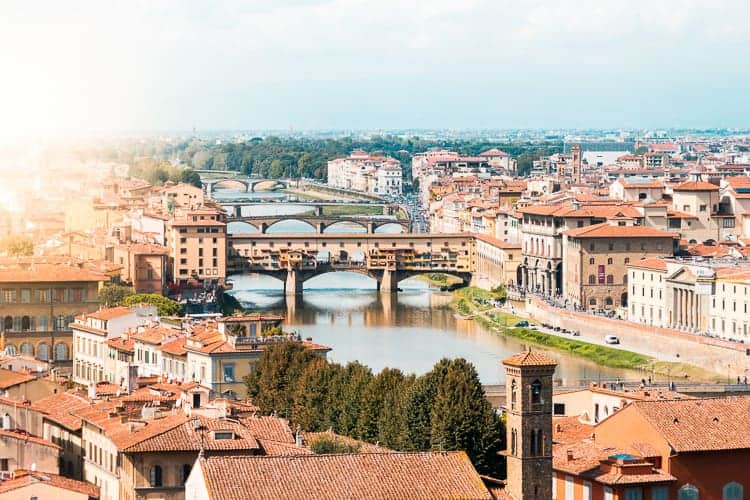 Long-Term Italy Visas (Category D)
Unless you are an EU citizen or from Switzerland, Norway, Liechtenstein, or Iceland (EEA), you will need a visa for stays over ninety days. You will need to apply for the visa in your country of origin at your local Italian Embassy or Consulate.
Remember, citizens of the EU, EEA, and Switzerland don't require a work permit to live and work in Italy.
Italy's long-stay visa requirements for US citizens are the same as for non-EU citizens. UK citizens will also need to get immigration permission as, since BREXIT, the UK is no longer part of the EU immigration program.
Elective Residence Visa (Italian Retirement/Passive Income Visa)
The Italian Elective Residence Visa (residenza elettiva) is often referred to as the Italy retirement visa. This option is for people who want to reside in Italy permanently. You must show that you can support yourself financially, without relying on direct employment of any type in Italy. Income can come from savings, investments, or pensions. There is no age limit for this visa.
You will need to show that you have:
The financial resources to support yourself. This is a minimum of €31,000 per year, or €38,000 if you are a married couple. Add 20% for every dependent that is accompanying you.
A rental agreement or proof of purchase of a residential property.
Qualifying health insurance, which you must purchase before you apply for the visa. The cover should be over €30,000 a year per person. See our guide to Expat health insurance to help you select the right policy.
A valid passport for at least three months after the visa is due to expire.
A police clearance certificate from your home country.
You'll also need two passport photographs, as well as birth and marriage certificates as applicable.
Upon arrival in Italy, you have to register with the local Police Department within eight days. They will give you a "Declaration of Stay" or Permesso di Soggiorno.
The residence permit is valid for one to two years, after which you can renew it. After five years, you can apply for a permanent residence permit. When you have lived in Italy with a permanent residence permit for at least ten years, you can apply for Italian citizenship.
Investor Visa
The Italian Investor Visa is for non-EU citizens wanting to invest in strategic assets in Italy. It is valid for a period of two years, and can be renewed.
Strategic investments can be one of the following.
€2 million in Italian government bonds.
€500,000 in an Italian limited company.
€250,000 in an innovative Italian startup.
€1 million in a philanthropic initiative.
There are two conditions for the issue and maintenance of the permit:
You must make the investment or donation declared in the visa application within three months of entering Italy.
You need to maintain that investment for the entire period of the permit, including any renewals.
If you don't meet these criteria, you will invalidate your Investor Visa.
Before you can obtain an Italian Investor Visa, you must first secure a Nulla Osta (certificate of no impediment). You can apply for this document online and then take it to your nearest Italian Embassy or Consular Office to proceed with the application. You must submit a completed application form, together with other necessary documents.
---
---
Business Visa
Also called the Italian Startup Visa, this business visa allows highly qualified non-EU entrepreneurs to launch their innovative startups in Italy.
To apply for the visa, you must have:
A business model.
€50,000 in financial resources for the innovative startup.
Application for the Italian Startup Visa can be by:
Direct application.
Application through a Certified Incubator.
Before obtaining the visa, you must first secure the Nulla Osta. You can do this online. If you are applying as part of an incubator, this process will include a declaration from the incubator that they will host your startup.
You can then go to your nearest Italian Embassy or Consulate to apply for the startup visa. The Italian Startup Visa is valid for one year. Once you arrive in Italy, you must obtain a one-year residency permit from the local police headquarters within eight days. You can renew this residency permit every two years.
Work Visa
People seeking employment in Italy can apply for a work visa. This work visa is usually valid for two years and renewable for up to five years.
To apply for a work visa, you must submit a completed application form, plus all necessary documents. The documents should include a Nulla Osta, which your employer must apply for.
Upon arrival in Italy, you must apply for a residence permit within eight days. You do this at the Prefettura, the one-stop-shop Italy Immigration Office of the local province.
Not every work visa application is successful. Italy's immigration policy only allows a certain number of work visas granted and issued per year. This is the Decreto Flussi or the Flow Decree. In 2020, the decree allowed a maximum quota of 30,850 workers to enter Italy. Of this number, 12,850 were for non-seasonal employment and self-employment. The remaining 18,000 were for seasonal work in the agricultural and tourist-hotel sectors.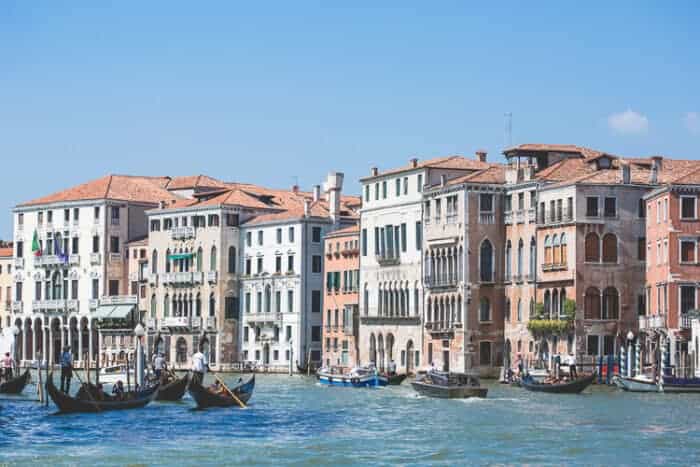 Work Visa for Self-Employed Workers
Self-employed workers such as those engaging in freelance work can also apply for a work visa in Italy. This Italian visa has a validity of up to two years and is renewable.
You should submit a completed application form and documents to your nearest Italian Embassy or Consulate Office to apply for a self-employed visa.
For freelancers, other documents required include:
Proof of income from the previous financial year of over €8,500.
Certificate from Chamber of Commerce confirming you have resources to do your freelance work.
Italy Remote Work visa
Remote workers who a non-Italian company employs can also live in Italy. You can use the self-employed work visa, but there are some additional requirements. In addition to the above, you should also have the following:
Certificate of registration of the company.
Copy of a formal declaration of responsibility. This is a letter your employer sends to the Labor Inspection Service to confirm their sponsorship of you.
A declaration from the employer proving the income is greater than the minimum amount for the Italian annual social allowance.
This visa is also valid for two years.
See our guide to the best Remote Work Visas for options around the world.
Student Visa
Apply for a student visa by submitting a completed application form together with proof of:
Enrollment or pre-enrollment in a university course.
Accommodation.
Financial support of at least €450 per month for the academic year.
Health insurance.
Enough funds to repatriate to your own country if needed.
Language skills in Italian or English depending on the language of the program.
If you are a minor, you must also have written consent from each of your parents or legal guardians.
When you get to Italy, you need to apply for a residence permit at the local post office within eight days. The authorities will contact you with appointments at the Police Station and Immigration Office to complete the procedure. If you are a student with a valid residence permit, you can work for up to twenty hours per week.
The Italy student visa is valid for one year. One of the conditions of renewal of the residence permit is that you pass your yearly exams.
Additional Category D Italy Visas
There are other Category D visas for specific groups of people wanting to spend time in Italy. These include:
Job Seeker Visa – for previous student visa holders who wish to return to seek employment.
Researcher Visa – for those engaged in research who have an invitation from a research organization.
Partnership Visa – spouse of an Italian citizen with a recognized marriage certificate.
Working Holiday Visa – for visitors who want to do intermittent work while holidaying in Italy for a year. This program is only available for 18-30-year-old citizens of Canada, Australia, New Zealand, and South Korea.
Italy Visa Fees
The fees for your Italian visa depend on your length of stay:
Schengen Visa (90 days) – €80 per adult, and €40 for minors aged 6-12. Children under 6 are free.
Category D Italian Visa – €116 per person, or €50 for student visas.
In addition to the Category D visa fees, there is a residence permit fee of around €110 per person.
Permanent Residency in Italy
To apply for permanent residency, you must have lived legally in Italy for five years.
Benefits of the Italian Permanent Residency Permit
In general, permanent residents benefit from similar treatment to Italian citizens.
Entering Italy without needing a visa.
Ability to live and work in other EU countries without a visa or work permit.
Entitlement to state benefits such as maternity or disability benefits.
A route to Italian citizenship. You can apply for Italian nationality and an EU passport ten years after your permanent residency permit starts.
Requirements for Permanent Residency Permit
You must submit the following documents to apply for a permanent residency permit.
Proof of residence in Italy for five years.
Registration certificate issued by local police upon entry.
Proof of legal address in Italy.
Proof of sufficient finances.
Criminal record issued by Italian authorities.
The next steps for your Italy visa or residence
The perfect Italian visa for you and your family depends on several factors. These include where you are applying from, your financial circumstances, and why you are traveling to Italy.
Choosing the right Italy immigration option is critical. The option you choose should meet your current needs, and your future plans and dreams.
We recommend checking things out with immigration advisors who can guide you through the process. The right advice will save you time and money while highlighting opportunities.
Appendix 1 – countries that can visit visa-free for 90 days or less.
Albania
Andorra
Antigua and Barbuda
Argentina
Australia
Bahamas
Barbados
Bosnia and Herzegovina
Brazil
Brunei
Canada
Chile
Colombia
Costa Rica
Dominica
El Salvador
Georgia
Granada
Guatemala
Honduras
Hong Kong
Israel
Japan
Kiribati
Macau
Macedonia
Malaysia
Marshall Islands
Mauritius
Mexico
Micronesia
Moldova
Montenegro
New Zealand
Nicaragua
Palau
Panama
Paraguay
Peru
Saint Kitts and Nevis
St Lucia
St Vincent
Samoa
Serbia
Seychelles
Singapore
Solomon Islands
South Korea
Taiwan
Timor Leste
Tonga
Trinidad and Tobago
Tuvalu
Ukraine
United Arab Emirates
United Kingdom
United States of America
Uruguay
Vanuatu
Venezuela
Appendix 2 Countries that require a SCHENGEN Visa to visit Italy.
Afghanistan
Algeria
Angola
Armenia
Azerbaijan
Bahrain
Bangladesh
Belarus
Belize
Benin
Bhutan
Bolivia
Botswana
Burkina Faso
Burma/Myanmar
Burundi
Cambodia
Cameroon
Cape Verde
Central African Republic
Chad
China
Comoros
Congo
Côte d'Ivoire
Cuba
Dem. Rep. Of Congo
Djibouti
Dominican Republic
Ecuador
Egypt
Equatorial Guinea
Eritrea
Ethiopia
Fiji
North Korea
Gabon
Gambia
Ghana
Guinea
Guinea-Bissau
Guyana
Haiti
India
Indonesia
Iran
Iraq
Jamaica
Jordan
Kazakhstan
Kenya
Kosovo
Kuwait
Kyrgyzstan
Laos
Lebanon
Lesotho
Liberia
Libya
Madagascar
Malawi
Maldives
Mali
Mauritania
Mongolia
Morocco
Mozambique
Namibia
Nepal
Niger
Nigeria
Oman
Pakistan
Papua New Guinea
Palestinian Authority
Philippines
Qatar
Russia
Rwanda
São Tomé and Príncipe
Saudi Arabia
Senegal
Sierra Leone
Somalia
South Africa
South Sudan
Sri Lanka
Sudan
Suriname
Swaziland
Syria
Tajikistan
Tanzania
Thailand
Timor-Leste
Togo
Tonga
Tunisia
Turkey
Turkmenistan
Uganda
Uzbekistan
Vietnam
Yemen
Zambia
Zimbabwe