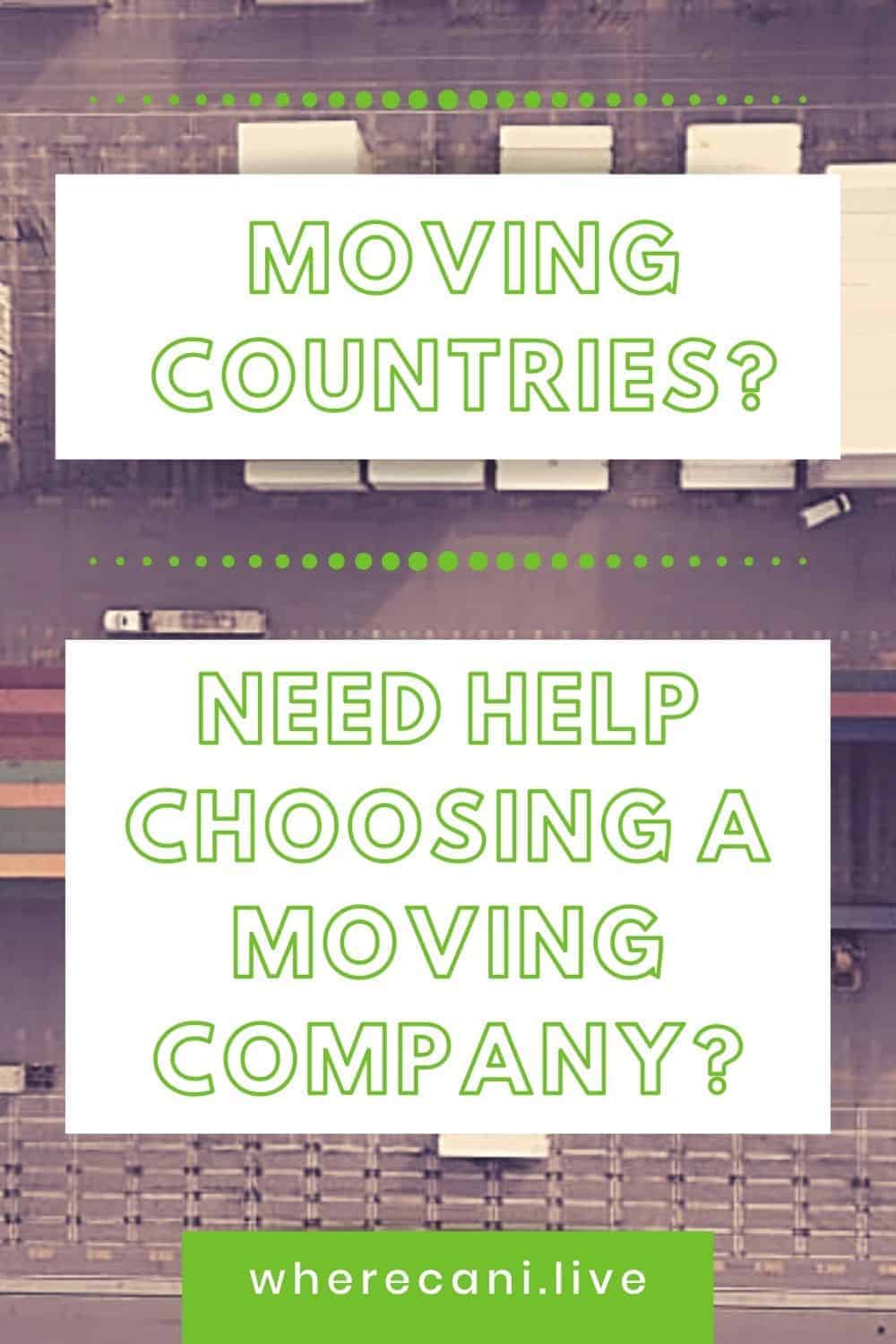 You may know that there are numerous tasks to deal with when planning your move. And, one of the key tasks on the top of your checklist will be finding the right international movers for your treasured possessions.
In this article, we will go through the process of choosing the ideal moving company for your needs. We will talk about the different types of removals and the costs that apply. We will also discuss other essential services all quality international moving companies should offer.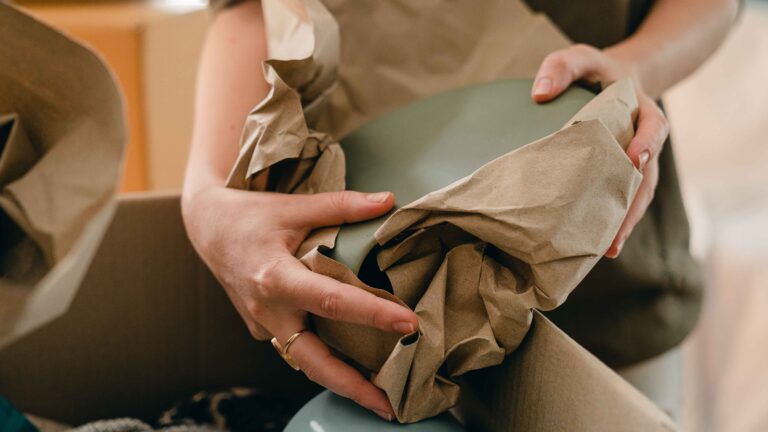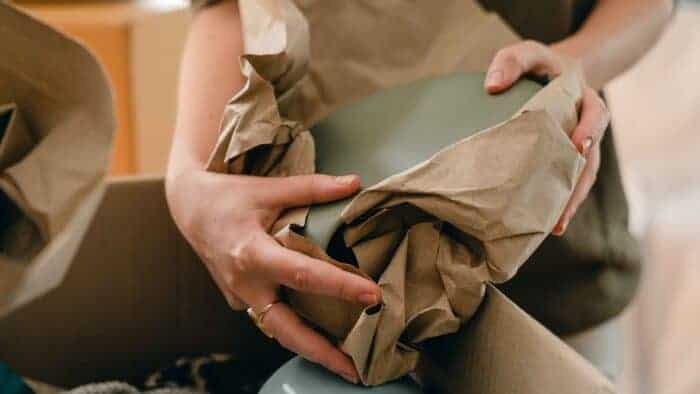 Disclosure: We only recommend products and services we would use ourselves and all opinions expressed here are our own. This post may contain affiliate links that at no additional cost to you, may earn us a small commission. Read the full privacy policy here.
But if you are keen to get going straight away on getting quotes from some relocation companies then you can use this very clever tool from Sirelo. Just add your details once to receive five quotes from the best relocation firms for your move. Most of our clients save 40% on their removal costs!
Types of International Moves
You might be surprised by the range of international mover services there are, and the complexity of the process. We'll help to make it as clear as possible for you. Let's start by looking at the types of moves and define which one best fits your needs.
Airfreight is an efficient and fast means of transfer. Due to its high cost, air freight is not recommended as standard means of international moves. It is ideal for emergency deliveries and the transfer of small, light items.
Ocean Freight
Ocean freight shipping is the most common mode of transport for international moves. Its economic cost and large space capacity render it the best choice for high-volume moves between continents. In ocean freight shipping, your items are transferred by truck to the port, and then they are placed in shipping containers on a freighter. When the ship arrives at the port of your destination, a truck collects your items and delivers them to your new address.
There are two main ocean freight options:
FCL shipping
FCL stands for "full container load". When you choose FCL shipping, you pay for a single container. A standard shipping container is 20 feet (ca. 6 m) x 8 feet (2.44 m) x 8 feet 6 inches (2.59m). The volume is 1,360 cubic feet (or 39 m3). With FCL all the space is for your use only. An FCL container is filled with the cargo of one shipper.
LCL shipping
LCL stands for less than a container load. With the LCL option, you pay for a part of a container. In this case, the shipper shares a container with the cargo of other shippers. Different companies will sell different portions of a container.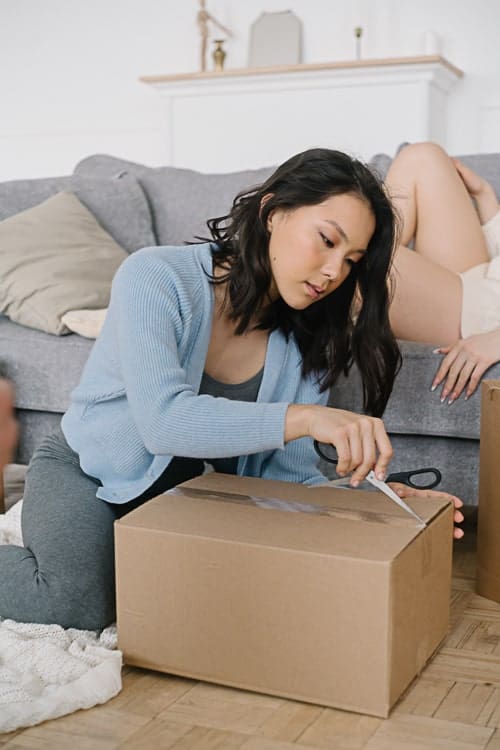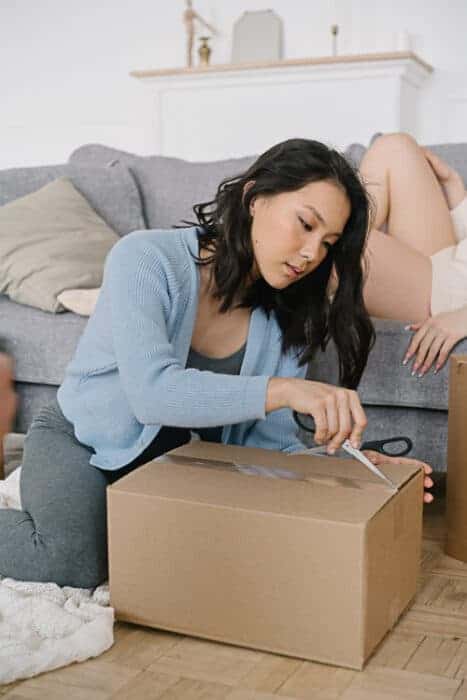 A luggage delivery service can be ideal for small loads. This service is generally an excellent option for moves within the same country or continent.
These services pick up your items from your door and deliver them to your new destination. In this case, the consignor can be different from the consignee. So, you arrange for a friend or family member to receive your items.
This type of service is ideal for students who want to transfer a few items, and for countries within or near the European Union.
The people behind your people
There can be several companies, mediators, and stops involved in an international move. You may pay and communicate with only one company, but that doesn't mean this is the only party involved in your moving process. Your international mover may act only as a freight forwarder, which means they deal with the documentation and liaise with all the parties.
Other parties are:
Truckers (the people responsible for picking up your items and transporting them to the port or airport)
LCL consolidators (the people responsible for placing your cargo in a container along with that of another shipper)
Carriers (the people responsible for the vessel that transports your belongings)
Destination agent (the person who receives your cargo at your new destination)
We strongly suggest that you find out all the people involved in your move. It can be useful to get to know them all personally, even if a single moving agency operates your move.
Options for your international move
Apart from the standard function described above, both air and ocean freight shipping can be tailored to your needs. For instance, most moving companies offer customizable services such as door to door, door to port, port to door, or port to port transfer.
There can be differences in the costs of these services. In general, the more you want your removals company to do, the more it will cost you.
How much do international moving companies charge?
There can be a huge variation in potential costs for your international move. The total price of your move depends on several factors.
Selected freight option
Volume or weight of your goods
Additional services you select
The moving company you choose
A low-budget move may exclude certain services (packing, loading, door to door, etc.). If you are on a tight budget, it is a good idea to find a flexible moving company that offers basic packages. For instance, not all companies allow their customers to pack or load their items themselves for security and liability reasons.
Another way to reduce the costs of your move is decluttering. Before you start packing, go through your things and throw away or donate old items or items you don't want. Moreover, carefully consider what is worth shipping and leave unnecessary items behind.
Just remember, the lowest cost may not be the best value. Having your goods arrive safely and on time can be worth paying a bit extra for.
Quotes
Once you decide on the best package for your needs, it's time to request international moving quotes from at least four or five companies.
Firstly, search for accredited moving companies specialized in your type of move and area (pay attention to the experience the movers have). Visit their websites and complete the requested details about your move (pick up place, destination address, volume and type of load, etc.). The company should contact you via email within three days.
A great tool that could facilitate your moving company research is SIRELO. Sirelo is an online platform that brings together more than 10,000 carefully screened movers. What is unique about the service is that it saves you the time and hassle of searching for moving companies individually. After collecting your moving details, Sirelo requests quotes from the five best-matched companies for you.
More importantly, Sirelo provides you with reviews of all the international movers in their database. This way, you can easily compare and choose the best one for you.
Reviews should be critical to your research of international moving companies. Reading the reviews written by senders like you is the best way to assess a company. The reviews make you aware of details that the mover may avoid mentioning on their website. And, great reviews allow you to establish trust in a company.
Start by typing your details into the form below and soon you will be on your way to organizing a stress-free move.
Three essential services all international movers should offer
Every reputable moving company offers insurance or valuation. However, it is essential to double-check what the insurance covers.
For instance, some companies may cover possible damage to your items during transportation but not during loading and unloading. Other companies do not offer coverage on items you have packed yourself, but only on items, the movers have packed for you.
Moreover, some international movers prohibit the transit of fragile and valuable items; or deny liability in case of damage.
The value of your household items is another essential aspect to keep in mind while examining your moving insurance. Our advice is to estimate the approximate total value of your cargo before making a deal with your mover. This way, you can ensure the coverage amount matches the actual value of your items.
Under-insuring your good can be disastrous. Imagine receiving 5,000 dollars as compensation for a cargo that was worth 50,000.
Tracking
Moving your prized possessions to another continent can be stressful. A useful tool that could eliminate stress and anticipate issues is a tracking service.
Most well-known international moving companies offer this service that allows you to track your cargo at any time without calling, emailing, or waiting.
Customer Service
Customer service is another critical factor in the moving process.
Make sure your moving company is reachable at all times and answers all your questions quickly and accurately. It is essential to trust your moving company with your possessions and documents.
A good conversation will allow you to be informed about all the risks involved in transportation.
International Movers Research
Choosing the best international mover is not an easy task. It needs meticulous research and attention to detail. We strongly suggest using tools like Sirelo to find international movers that match your request. You can access this service below. Simply answer a few questions on your move and you will receive quotes from 5 of the best moving companies for you.
When you receive the 5 quotes, make your decision based on the:
Experience the moving company has with this specific type of move.
Reviews written by senders like you.
Insurance coverage the mover offers.
Quality and efficiency of customer service and tracking.
If you follow this guide then you'll be able to move to your new home with peace of mind. And, you'll be secure in the knowledge that your treasured possessions will be there for you to make a new home abroad.
Good Luck with your search!
Like this article? Save it to Pinterest