We've lived here for the last six years, and in that time we've learned a lot about healthcare and health insurance in Spain. And, when it comes to private health insurance, Spain offers great choice and excellent value – if you pick the right partner! We'll look at how to choose the right policy and the cost of private health insurance in Spain.
If you don't have the time to research health insurance companies yourself, click here to find out who we recommend and why. Using our easy form, you can get a quote from our two recommended health insurance providers to get the correct insurance of your choice in Spain.
However, if you want to understand more about your Health insurance options in Spain, please read on!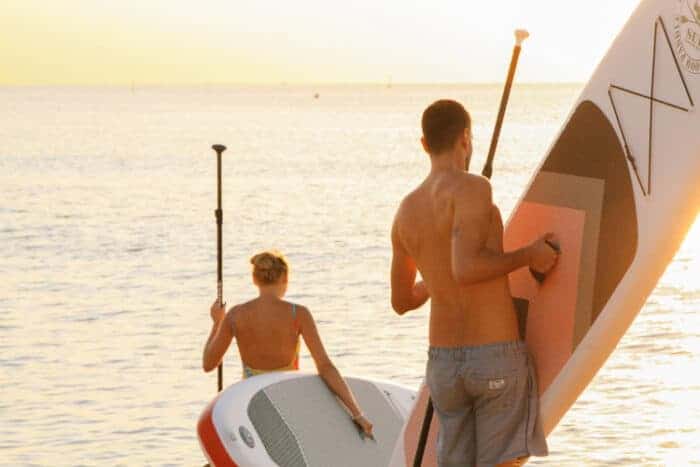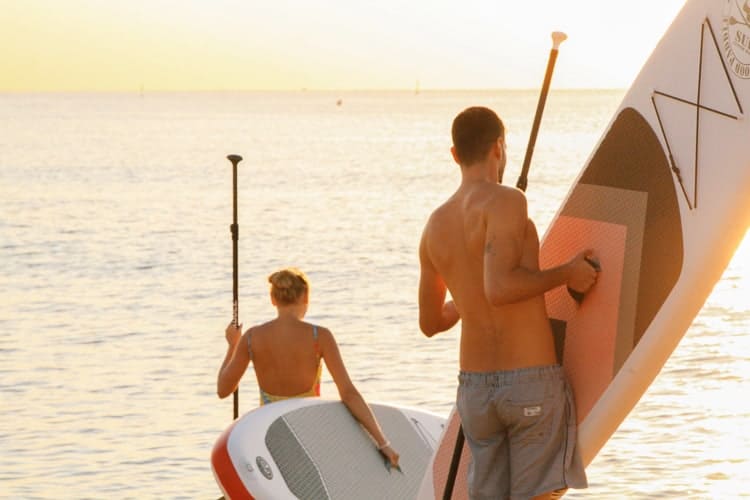 Disclosure: We only recommend products and services we would use ourselves, and all opinions expressed here are our own. This post may contain affiliate links that, at no additional cost to you, may earn us a small commission. Read the full privacy policy here.
Who needs Private Health Insurance in Spain?
There are five main reasons Expats choose private health insurance when they move to Spain.
Your Spanish Visa or Residence permit requires you to have additional private coverage.
You want more control over your choice of healthcare professional and care.
Your Spanish language skills are not ready to have crucial health conversations.
You don't want waiting times for appointments and elective procedures.
You don't pay into the Spanish social security system, so you don't qualify for public health services.
To find out more about how the Spanish state healthcare system works, please see the section below.
Private Spanish Health Insurance
There are two main options for private health insurance.
1) Spanish Private Health Insurance
This is the best option for Expats in two groups.
Expats who plan to live in Spain for the long-term.
Those who plan to move back to their home country after living in Spain.
As we're settled in Spain, this is the option we use for our family.
2) Expat Health Insurance (with regional or global cover)
If you plan on living in more than one country, a different type of policy may be a better solution. See our guide to find out more about Expat Health Insurance solutions and who should use one.
Spanish health insurance cost
Health insurance in Spain is cheaper than similar coverage in the USA. In fact, prices are generally lower than in many other European countries.
The price you pay will depend on several factors:
The type of cover you select.
Which specialties (like hospital, dental treatment, maternity, etc.) you include.
If you have a co-payment and the amount of the co-payment.
Your age at the start of your policy.
Any pre-existing conditions or health issues.
Also, be aware that quotes can vary massively between companies. For this reason, we suggest getting several quotes.
Example costs for private health insurance in Spain
Given that the four factors above will impact the cost of a policy, these figures should only be used as a rough guide.
A private insurance policy with comprehensive cover and no co-payment for a family of four could cost around €2,500 – €3,500 a year. This cover would meet the requirements for the Spain non-lucrative visa and Spanish Golden Visa.
An individual could get annual cover for as little as €300 with higher co-payments and fewer additional extras included. This cover would not meet most immigration standards.
A student policy for an international student with comprehensive cover and no co-payments could cost from €600 a year. This would meet the requirements for a Spain Student Visa.
Our experience: When we moved our family's cover to our current insurers, our premiums dropped by 25%. And, at the same time, we increased our range of available Spanish healthcare services.
The advantages of private health insurance in Spain
While the public system in Spain provides excellent cover, having the right private health insurance comes with four main benefits.
You have more control. You can choose who you visit and when you visit.
Your visits, information, and support can be in a language other than Spanish.
You have access to tests, preventative medicine, and elective procedures that may be impossible in the public system.
Online portals for booking appointments, receiving test results, and maintaining health records are available (often in English and Spanish.)
You'll need private health insurance for many Spanish Visas and residency permits, including the Spain non-lucrative and Spanish Golden Visas.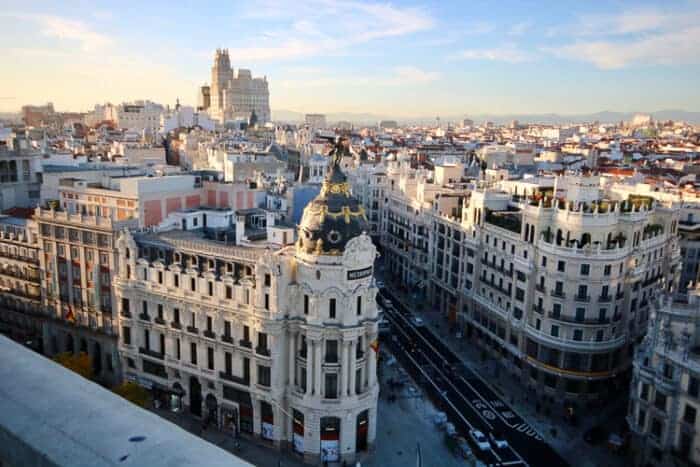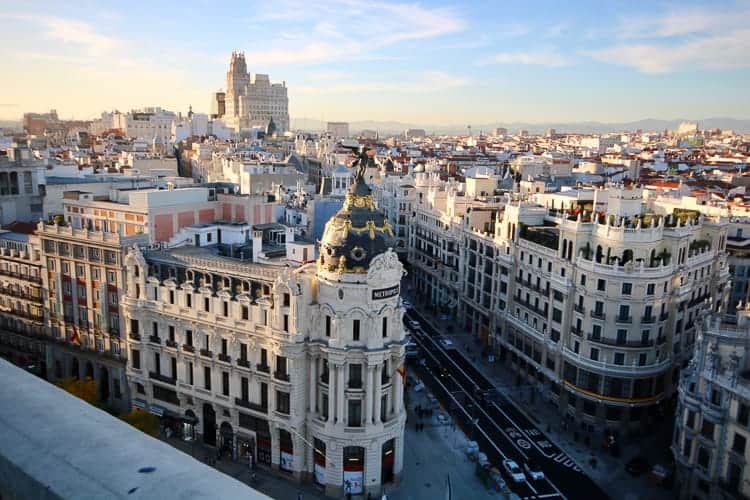 What is the best insurance company in Spain?
The best insurance company in Spain is the one that meets your needs. And, given that different companies offer different quotes depending on your circumstances, we recommend checking out at least two good options.
Start with our recommendations:
We suggest you get a quote from ASSSA as one of your options. Their range, support, service, and price are excellent. Many Expats in Spain swear by them as an insurer, and we recommend them without hesitation. You also have a premium for life with ASSSA and they will waive your waiting periods as a WCIL client.
Sanitas is the other popular option for Healthcare. They are part of the BUPA network which many people are familiar with in other countries. They have a large network of healthcare professionals across Spain.
Enter your information once here to get a quote from two insurers.
Our experience: We choose our first insurance company badly. The service was poor, and getting support in English was a real challenge. And, our Spanish was terrible when we arrived! After a stressful visit to an ophthalmologist, we went back to the drawing board and did comprehensive research. We swapped over to a new provider, and we now pay less for more cover and better service!
How to choose private health insurance in Spain
There are a few steps we recommend before you pick your cover.
Understand what your specific requirements are and make sure that the insurer can cover you. For example, only a few insurers, like ASSSA give policies to people over 75.
Ask for personal recommendations from local Expats, either in person or through Facebook groups.
Check the company ratings on Google and other review sites. Look out for issues like premium hikes, denial of services, and cancellation of policy renewals – all major red flags.
Get multiple quotes before you commit to a policy.
Note: Be open, complete, and honest in your application. If the company finds out about a non-declared pre-existing condition, for example, they can cancel your cover.
Or to save time, you can get your first two quotes from our two recommended Spanish Private Health Insurance providers, ASSSA Seguros and Sanitas. We also explain why and how we picked them for you.
Healthcare in Spain
Spain is on track to have the longest life expectancy on the planet. Many factors contribute, but a big part is high-quality, low-cost universal healthcare in Spain. Access to medical care is a legal right for residents in Spain.
Does Spain have a good private and state healthcare system? Yes, the care is excellent by any standard. The Legatum Index rates Spain's healthcare system as the 12th best in the world. In 2021 CEO World ranked Spain 8th overall. And this is backed by Spain's health insurance system which is extensive and well priced.
Is Spanish healthcare better than the UK? Well, the UK ranks an excellent 25th according to Legatum and 10th according to CEO World. So, by both accounts, healthcare in Spain is a nose in front!
Spain's healthcare system – Public
Around 90% of Spanish nationals use the Sistema Nacional de Salud or SNS for at least some of their care. Social security payments fund public Spanish healthcare. Healthcare is decentralized, with the national government distributing funds to regional governments.
Each regional health authority is responsible for the delivery of public healthcare services to their region. There are some national delivery areas (for instance, some of the COVID-19 protocols were at a national level). These areas are managed by the Instituto Nacional de Gestión Sanitaria, INGESA.
Once you have been registered in the social security system, you can register with your regional health authority. Then, at your local health authority office, you'll generally be assigned a General Practioner (GP). They'll be your primary point of contact for the system.
The overall standard is excellent. However, many Expats do have issues with waiting times, choice, and language.
Spain's healthcare system – Private
There is a growing range of private healthcare providers in Spain. These range from single practitioners to state-of-the-art modern hospitals.
Your Expat or Spanish private health insurance will give you access to doctors and services in your network. How much choice you have depends on your insurer, location, and specialty.
Our experience: We live in a small town outside Barcelona. We have access to an excellent private English-speaking doctor in town (Hola Doctora Fernandez!). All tests etc. are easily done locally. We generally travel 25 – 45 minutes to Barcelona for English-speaking specialists, including dermatologists, ophthalmologists, and gynecologists.
Are there English-speaking hospitals in Spain?
There are excellent private hospitals in Spain's private system where you can choose care in English. If you are using the public system, you may get lucky with the person that attends to you, but it is unlikely.
What type of health insurance does Spain have?
There are both public and private health insurance systems in Spain.
Spain has national health insurance.
Spanish public health insurance covers these people:
Employees / Freelancers / Self-employed workers – All must pay into the social security system and are eligible for public care.
Spouse / children /dependents of social security members.
Retirement age European Union/European Economic Area/Swiss nationals
EHIC Cardholders – European Health Insurance Card details
Spanish citizens not in one of these groups.
Public Health Services include:
General Practitioners
Emergency Care
Primary Care, including pediatrics
Nursing Services
Physiotherapy
Specialist Health Coverage
Hospital and surgical procedures
Medical Testing
Prescription drug subsidies (You'll pay a part of the cost, though drug prices in Spain are much lower than in the USA.)
Note: Dental care is NOT covered by public insurance. In Spain, you'll need private health insurance that includes dental coverage or dental insurance. If you don't have dental cover, you'll pay full price at the dentist.
Private dental care insurance can cost as little as €10 per month, or you can add it to an existing policy.
Can foreigners get healthcare in Spain?
Yes, you can access both public and private systems, depending on your status.
If you meet one of the requirements for cover, you will qualify for public health.
You use the private health system directly or through your private insurance.
Do Expats pay for healthcare in Spain?
You will pay for health care in one of three ways.
Via indirect payments for the public system through a social security contribution.
Pay the total bill directly to your private healthcare professional.
Use private health insurance to access the private system.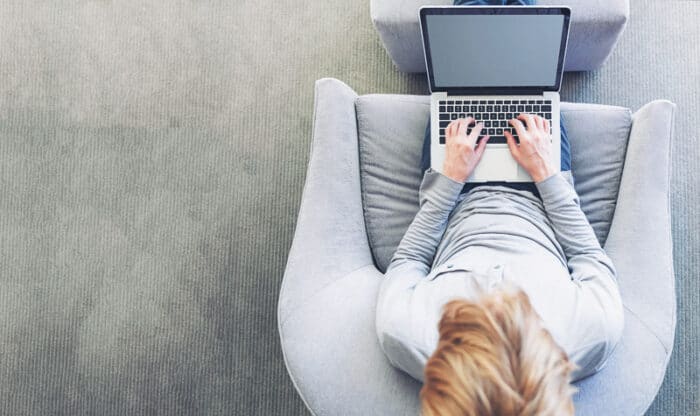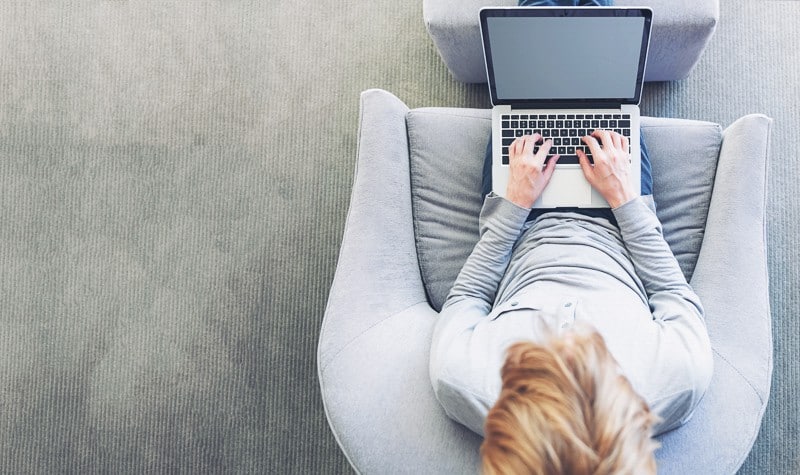 Pay directly into Social security – El convenio especial con la Seguridad Social
There is an option for unemployed or retired people to make social security contributions.
Some Spanish regions permit you to pay into Social Security, allowing you to access public healthcare coverage. This covers limited circumstances, which you can read more about here.
How to apply for public health insurance in Spain
There are three steps.
Register with your local municipality on the Padron. They'll issue you with a resident certificate called the empadronamiento.
Register with social security to get your social security number. The Tesoreria General de la Seguridad Social (TGSS) are the folks you need to deal with.
Sign up with your regional health authority. They'll issue you a card to access health services.
For more information, get a free Moving to Spain guide – we cover all these steps in much more detail! And, we cover banking, finding a place to live, learning Spanish, visas, and much more…
Pharmacies in Spain
It's easy to find a pharmacy in Spain. They all have a neon green cross outside, making them simple to spot. In our experience, Spanish pharmacists are well-trained and professional – ask them for advice, and they may save you a trip to the doctor.
In all but the smallest town, you'll be able to find a pharmacy with your required prescription drugs. There's often a 24/7 roster between the town's pharmacists – a sign on the door of any pharmacy will point you to the open one.
Some private medical insurance companies offer an online dispensary facility, making filling pharmacy prescriptions simpler.
Pressure from the European Union and the Spanish government means that pharmacy prescription medication prices are very competitive.
Spanish Emergency and ambulance contact
To call an ambulance or to get emergency medical advice, call 112 from any phone in Spain.
Is a European Health Insurance Card (EHIC) still valid in Spain?
Yes, Spain accepts the European Health Insurance Card.
If you are moving to Spain after Brexit, this may still be an option for you. The withdrawal agreement means that UK citizens can use an EHIC or GHIC card to obtain low-cost public healthcare in Spain.
You can only use these cards in the public health system like a local health center. Private hospitals, clinics, or practices will not accept them.
Do you need a private health insurance plan in Spain?
If you don't qualify for public health insurance (non-Eu citizens) or have an immigration requirement, then definitely yes.
For the rest of us, it is a personal choice. We registered with our local public health system, and we use it for some basic and preventative care and emergency services. However, we keep our private health coverage in Spain. Our family's health is the most important thing, and choice matters to us when it comes to treatment. Having great value medical cover makes sense to us.
Please feel free to ask any questions you have in the comments below. We've experienced the system, so we're happy to share our knowledge of private health insurance plans in Spain.
Frequently Asked Questions (FAQ) Private health insurance in Spain – Where Can I Live