If you want an EU passport, then Czech Republic citizenship (also referred to as Czechia) could be the solution for you. There are different routes to a Czech passport, including descent, naturalization, and declaration. In this article, we explore the criteria and processes involved.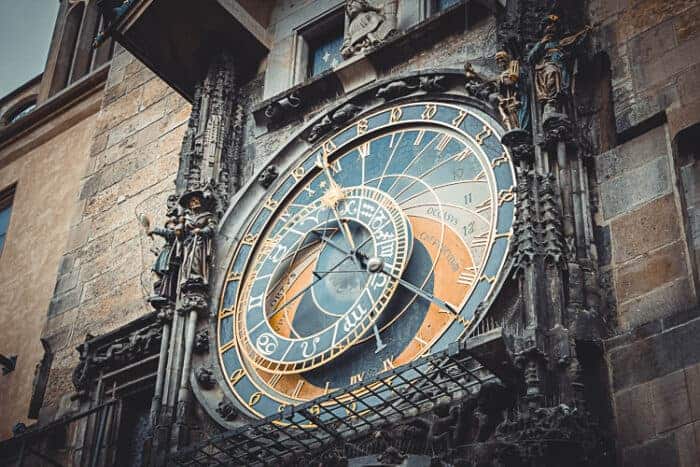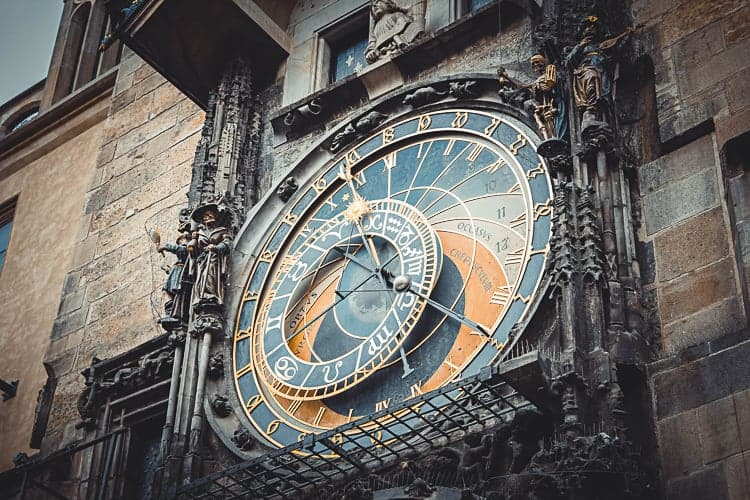 How to get Czech citizenship
There are three main ways to become a Czech citizen:
Descent (or birth). The Czech Republic uses the principle of jus sanguinis or "right by blood" as its main nationality law principle.
Naturalization.
Declaration.
There is a fourth, much less common path.
Birthright – This right is referred to as Jus soli, or "right of soil". Like most European countries, there is no birthright citizenship except in two very unusual cases (see below). This means that being born in the country does not automatically give you any nationality rights.
Czech Citizenship by Descent
You can inherit nationality from your parents or grandparents.
From your parents
Anyone born to a Czech citizen is a Czech citizen at birth. It does not matter where you were born. If your parents are unmarried, and your link to Czechia is through your father, you may have to supply proof of paternity.
From your grandparents
Both of your grandparents, on either your maternal or paternal line, are Czech citizens.
If you wish to gain citizenship by descent, you will need to complete an application for a Certificate of Czech Citizenship. The application needs to be filed at a local office of the Ministry of the Interior (Ministerstvo vnitra).
Czech Citizenship by Naturalization
You are eligible to apply for Czech citizenship by naturalization if you are:
The holder of a permanent residency permit for at least five years, and you have lived in the country for that period.
A citizen from another EU country, and have lived in the Czech Republic for at least three years.
Parents applying for your children aged under 15 years.
There is also immediate naturalization for some people legally living in the country. You can also apply for naturalization if you:
Were born in the Czech Republic, and are now living in the country.
Are a former Czech or Czechoslovak citizen.
Have been adopted by a Czech citizen.
Are married to a Czech citizen.
Have stateless or refugee status in the Czech Republic.
If you are applying for your Czech citizenship through naturalization, you must be able to fulfill the requirements below:
Demonstrate that you are proficient in the Czech language.
Have a clean criminal record.
Have basic knowledge of the constitutional system of the Czech Republic.
Understand Czech culture, society, geography, and history.
Prove that you are financially capable and a good taxpayer.
Show you are integrated into Czech society through family, social, and professional ties.
Show that you do not pose a threat to the state of Czechia.
There is a fee if you need to take exams in the Czech language and Czech civic knowledge to obtain your citizenship.
---
---
Czech Citizenship by Declaration
You are eligible to apply for Czech citizenship by declaration if you are:
A former citizen of the Czech Republic or Czechoslovakia who lost citizenship before January 1, 2014.
A child or grandchild of a former Czech or Czechoslovakian citizen. This applies if your parent or grandparent ceased to be a citizen of the Czech Republic/Czechoslovakia before December 31, 2013.
The application for Czech Republic citizenship by declaration requires detailed documentation relating to your Czech ancestor. You need to prove your relationship to them and the events surrounding their loss of citizenship. The process can be quite bureaucratic, but with assistance, it is manageable.
Two unusual ways to get Czech Nationality
A child under 15 living in Czechia and whose parents can't be identified is deemed a Czech citizen.
You are entitled to citizenship if you were born in the Czech Republic and both your parents are stateless.
Applications and Fees
Whichever route you choose, you should file your application in person at the appropriate Regional Authority. If you are in Prague, file your application at the Municipal Authority. If you cannot provide any of the required documents, you will need to explain why and request an exemption.
When applying for your Czech citizenship you must have all the supporting documents ready before going to the Regional Authority office. You will then fill in the application at your appointment.
The Regional Authority will then send your application, together with your submitted documents, to the Ministry of the Interior within 30 days. The Ministry of Interior will rule on your Czech citizenship application within 180 days.
Certificate of Czech Citizenship Application
If your application is successful, you must apply for a Czech Citizenship Certificate (CCC).
All applicants must submit a Personal Data Form and prove their identity with a valid ID or passport.
A. Applicants born in the Czech Republic or Czechoslovakia.
Application form for Adult Applicants or Minor Applicants.
Czech birth certificate.
Marriage certificate if applicable.
Dated certificate of citizenship of any other countries that you hold citizenship for.
Note: All documents must be duly authenticated and translated into the Czech language.
B. Applicants born outside the state.
Application form for Adult Applicants or Minor Applicants.
Foreign birth certificate and translation.
Birth certificate of both parents and Czech citizenship affidavit.
Marriage certificate of parents. If married outside the Czech Republic, you must send both the original and translated documents.
Administration Fees for Czech Nationality
Adult: Kč 2000.
Minor child: Kč 500.
Asylum-seeker: Kč 500.
Check here for further information about the Certificate of Citizenship Application.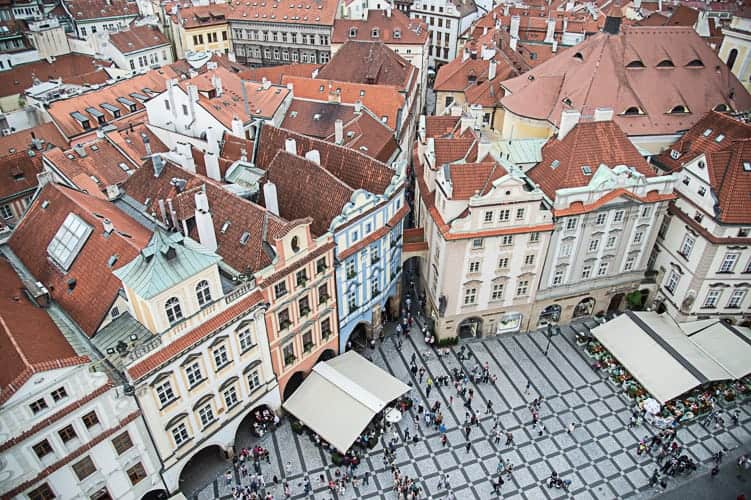 Czech Republic Passport
The biometric Czech passport is valid for ten years for an adult and five years for citizens under fifteen.
Application process
You will need to provide:
Your birth certificate – plus a translated copy if born outside the Czech Republic.
Czech Republic Identity Card or Certificate of Citizenship.
Passport format photograph (2 copies).
Marriage Certificate – plus a translated copy if married outside the Czech Republic.
The passport is issued by the Ministry of the Interior or from consular offices in other countries.
The timeframe for processing a new passport from abroad is 120 days. It will take 30 days if applied from the Czech Republic.
Advantages of Czech Republic Nationality
When choosing second citizenship, there are several reasons to choose Czechia. A Czech passport gives you the freedom to travel to 183 different countries with visa-free access. You are also able to live, work and travel in all 28 member countries of the EU.
The Czech nationality is well respected. The country offers economic strength, ease of travel, human development, political stability, and overseas employment opportunities for its citizens. It also scores well in most Powerful Passport ranking.
One of the many advantages of living in the Republic of Czechia is the peacefulness of its country. In fact, according to Global Peace Index 2020, the Czech Republic is the eighth highest out of 163 countries.
Choosing to live in the Czech Republic will mean you benefit from quality healthcare and an excellent educational system. There are also the benefits of a low cost of living.
Czech Republic Dual Citizenship
Since 2013, the Czech government has allowed dual citizenship. This nationality law means that you can keep the current passport of your country of origin.
If you have dual citizenship you can:
Travel between the countries easily.
Live and work freely in both countries.
Own property in both countries.
Drawbacks are the potential for double taxation and your liability to be bound by the laws of both nations.
Some countries do not allow dual citizenship. For example, if you are from Japan and wish to obtain Czech citizenship, you would need to renounce your Japanese citizenship. Check with our immigration lawyers for detailed advice.
Can my Czech Citizenship be revoked?
Czech law states that citizenship is irrevocable: it cannot be forcibly taken away from you. However, there are two exceptions to this. The first is that the state may change the conditions for naturalization, which can affect citizenship applications that are in process. The second is that fraudulent applications can be reviewed within three years.
If you wish to give up your Czech citizenship voluntarily, you can do so, provided you have another citizenship.
Is Citizenship of the Czech Republic for you? Here are your next steps.
There are so many advantages to taking up citizenship in this beautiful country, not least the Czech passport. If you are thinking about applying for Czech citizenship, then the first thing to do is to identify the full requirements of your citizenship option. Then, you will need to gather all of the documentation to make your case. The laws and processes change all the time and for this reason, we recommend using an immigration law firm that you can trust.
We spent a number of months assessing and interviewing immigration law firms in Czechia and we have found a company that we feel comfortable recommending to you.
As a Where Can I Live client you can book a 30-minute consultation with Jaroslav and his team. They will explain what you need to do to get citizenship and will be honest about how long it will take. They will also provide you with a quote on helping you through the whole process.