The world of global finance is changing rapidly. And this means that there are excellent opportunities to send money abroad in easy, cheaper, and more flexible ways. A high street bank or expensive remittance services are no longer the only game in town. You can now decide on the best way to send money internationally to suit you. But risks come with this flexibility, and a wrong choice could cost you. We'll explore all your options to send money abroad and guide you to the perfect solution.
We've also created some examples from people we know to show how they use the options to manage their money matters living abroad.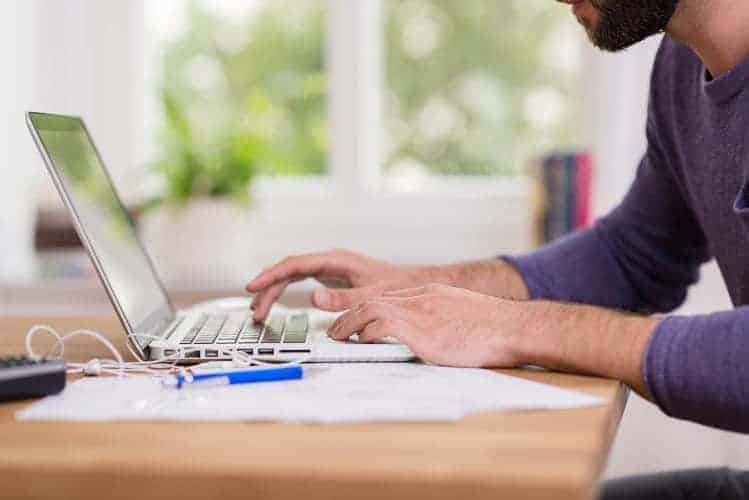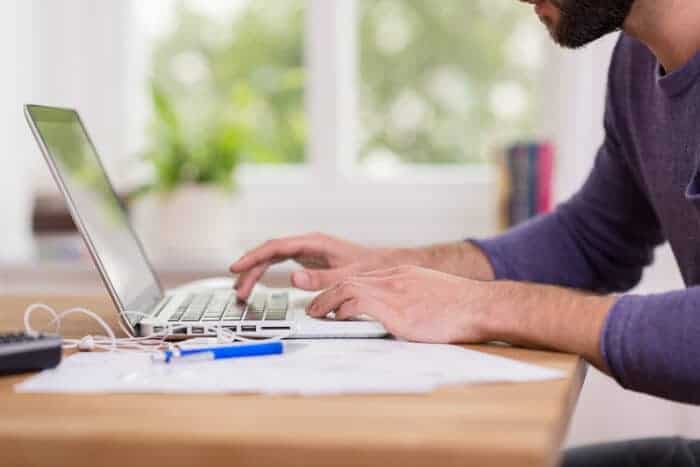 Disclosure: We only recommend products and services we would use ourselves and all opinions expressed here are our own. This post may contain affiliate links that at no additional cost to you, may earn us a small commission. Read the full privacy policy here.
What are the main reasons to send money abroad?
Globalization, cheap travel, and remote work have shrunk the world. And this means there are many reasons that you may need money in another country and currency. Here are just a few of those reasons.
Converting your own money for you to spend while living or traveling abroad.
Sending money to friends or family in another country.
A purchase. Anything from a home to a book may require payment in forex.
Mortgage payments on a second home overseas.
Investing overseas in a business, property, or other investments.
Paying for services. It could be international study fees or a destination wedding.
Getting work done. Paying a freelancer or foreign company.
The best way to send money internationally
There are seven popular ways to transfer money overseas. To make it easier to understand, we'll look at when each might be the best option for you. We've also put created some examples of real people and how they use these options to live and work abroad.
Bank to bank. You instruct your local bank to make an international transfer to the recipient's bank account.
International transfer service. You pay your local currency directly to the transfer service in your home country and currency. The money transfer company then deposits an agreed amount into the local account of the recipient.
Digital banking services. Neobanks and online-only banks are moving into this space. Some new players in the market like N26 and Revolut offer low-cost international FX and free international withdrawals to their customers.
International wire transfers. These remittance series transfer money to an account, a mobile, or an office for cash collection.
Multi-currency debit cards. These Visa or Mastercard services allow you to load a card with your home currency via a bank transfer. You then simply withdraw forex from an international ATM.
Use a multinational platform to do the exchange for you. Buying something from a foreign Amazon vendor or hiring an international freelancer through Upwork has a built-in forex transaction.
Cryptocurrency transfers. You can transfer crypto or convert crypto into fiat currency (local currencies like the US dollar or Euro) across national borders and banking systems.
Let's look at when some of these will work for you.
The Fastest way to transfer money abroad
If time is of the essence, you'll want to choose a service that can make funds available immediately or at least on the same day. This may not be an option depending on the destination, and you may have to pay extra for the rush. Also, the way you pay can either speed up or slow down the transfer.
In general, if you show up with a stack of cash, it will be immediately accessible to your recipient. Credit card or debit (ACH) payments will also show up faster. Payments from a checking or savings account usually take longer because the account information must be verified first.
Here are the fastest ways to send money abroad:
In general, you pay for speed, and this is no exception. These services will often have higher fees or lower exchange rates than slower services.
The Cheapest way to send money internationally
If you plan on making multiple transfers over a period of time, you'll want an established servicer with low fees. Learn more about the best way to send money internationally to avoid high charges.
Remember; providers charge fees in many ways. Low fees may be offset against a poor exchange rate or vice versa. Don't fall for a great headline with hidden costs.
Services like Wise (see below) have a transparent fee model. On their website, you can see the exact amount that will arrive in the overseas account. This information gives you a clear understanding of the fees involved.
Wise (formerly TransferWise): Wise charges only mid-market exchange rates with no markup and has low upfront fees (typically less than 1%). This adds up to exceptional value for most transfers, even at low amounts.
OFX: OFX never charges transfer fees, and their exchange rates can be competitive for large amounts (more than $25,000). This works in your favor if you need to send a lot of money since other companies may increase their fees for large transfers. The downside is they're not the fastest, so if you need same-day service, you'll need to look elsewhere.
Cryptocurrency: If your recipient is happy to be paid in crypto, there could be only a small crypto transaction fee. Even if you want to do a fiat/crypto/fiat transfer, the charges could still be very low. The amount you lose will depend on your crypto coin and exchange choice. So, if both sender and receiver are savvy in the crypto world, you could save a lot if you transfer money frequently. Please see our cryptocurrency section below.
The Safest way to transfer money overseas
Most big-name services have a high degree of security and dependability, but if you're concerned about safety issues, these are your best choices:
Wise: Wise has earned a reputation for fast, dependable, and secure transactions. Since it has to comply with UK regulations, Wise is a good choice for the safest way to send money internationally. As one of the largest money transfer companies globally, you can consider your money safe.
WorldRemit: WorldRemit is based out of London and has to adhere to strict UK regulations. They follow the Financial Conduct Authority (FCA) standard, which makes this already very safe remittance service even more secure. They also have an app for sending money directly to a mobile phone.
Your bank: Generally, your bank will be a security-focused organization. In most countries, banking regulations and guarantees ensure that your money and transactions are protected. Traditionally, banks were one of the few secure ways to send money abroad. Nowadays, there's a lot of competition that can usually beat banks in fees, ease, and speed. Each international money transfer through your bank can incur huge fees, and exchange rate spreads can be terrible.
The best apps to send money internationally
There is also a new breed of money transfer service direct from your smartphone. These apps are often easy to set up, have decent support, and operate at any hour of the day. You should always make a comparison of the payout amount before you commit to one service.
OFX: OFX is one of the best remittance apps out there. They have the broadest reach and offer service to people in most of the world, serving 195 countries. One thing to be aware of is that you can't pay with a credit card, and there's no option for a cash pickup location. This makes it better for sending larger amounts of money from a checking or savings account.
Remitly: Remitly is a good option for low fees and lower money transfer amounts. Their well-designed and user-friendly app garners many 5-star reviews from happy customers. Plus, it tells you the exact date and time your money will arrive backed by a money-back guarantee. This app is excellent to deliver money to Asia, South America, or Africa. Their app means you can send funds to a mobile phone.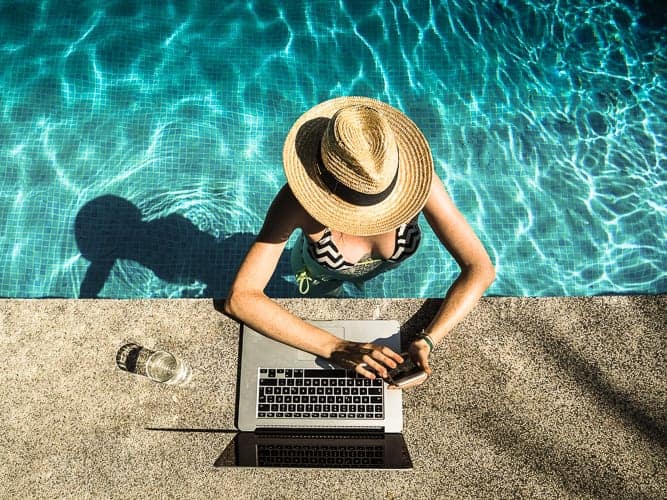 WCIL Choice: Our Top 3 ways to send money abroad
With all the ways to send money abroad, it can feel overwhelming trying to pick the right one. Consider factors such as location, time of day, and payment method to find the best money transfer service for your payment.
But, all things being equal, here are our top three choices overall:
Number 1 >> Wise (formerly TransferWise)
Wise frequently gets top marks due to its transparency, commitment to low cost, excellent website, and exceptional customer reviews. You can pay with a linked bank account, debit or credit card, Apple Pay, or Google Pay. They also have flexible daily set maximums. Their borderless online bank account is also worth a look. In general, if you show up with a stack of cash, it will be immediately accessible to your recipient. Any credit card or debit (ACH) payments will also show up faster, so you may wish to consider looking into one of those payment methods. Payments from a checking or savings account usually take longer because the account information must be verified first.

Number 2 >> WorldRemit
WorldRemit: WorldRemit allows money transfers in 90 different currencies to over 150 countries. It's safe, fast, and frequently offers the lowest fees for cash transfers, though it's best for lower dollar amounts. You can pay with a linked bank account, debit or credit card, SOFORT, INTERAC, POLI, or iDEAL. It's also a great way to transfer money internationally if you're sending funds to Nigeria or Mexico from the UK or US.
Number 3 >> Xoom
Xoom: Xoom is fast, even for transfers done with a bank account, and it offers service to over 160 countries. It also allows you to send amounts as low as $10 and as high as $50,000 per day. You can pay with a linked bank account, debit, or credit card. You can also use your PayPal balance, though their credit card fees tend to be high. To send larger amounts, you'll have to register for a more extensive account that requires your personal information to be verified.
Using cryptocurrencies to transfer money internationally
In the past several years, there's been a rise in cryptocurrencies (digital currencies) for sending and receiving money internationally. Using digital currencies like Bitcoin, XRP, Litecoin, or Ethereum can increase speed and decrease fees because the whole process is cloud-hosted. This cuts out many overhead costs that traditional servicers incur.
There are no upper or lower limits on the amount you can send because the whole point of cryptocurrencies is to be beyond borders. Some experts claim cryptocurrencies are the best way to send money internationally due to these facts.
You'll still need to exchange your cryptocurrency twice – once by the sender and again by the receiver. You first have to buy the cryptocurrency; then your recipient has to convert it into their local currency.
Traditional services can guarantee an exchange rate, but this isn't possible with cryptocurrencies. That said, both sender and receiver typically don't hold the digital currency for long in a regular exchange. This means that you're unlikely to see a drastic fluctuation in the rate.
There's a steep learning curve if you've never used cryptocurrencies before. Start your research on the current exchange rates, then compare them to traditional transfer services before using cryptocurrency to send money abroad.
Risks include rapidly fluctuating cryptocurrency values, a lack of regulation, and the risk of user error costing you. We suggest you spend the time learning how to manage these risks before using this money transfer method.
Neobanks, online banks, challenger banks, and digital banks
The definition of a bank is changing as financial services undergo a serious disruption. To get the best service, a "bank" with no branch might be the complete package. If you are moving abroad, it is worthwhile to explore these options as well as looking at local banks in your new home.
Freelancers, digital nomads, remote workers, and more can benefit from these services. And anyone who regularly travels should explore the option as well.
Here are two establish and highly rated online banks.
N26 – licensed in Germany
With N26, you can get a fully functional current account, business account, overdraft capability, and investment options. It also has a Debit MasterCard, and in some countries, you can also get a Maestro Card. You'll get a European BIC and IBAN.
N26 operates in Germany, Austria, Switzerland, Ireland, France, Spain, Italy, the Netherlands, Belgium, Portugal, Finland, Luxembourg, Slovenia, Estonia, Greece, Slovakia, Poland, Sweden, Denmark, Norway, Liechtenstein, Iceland, and the United States. The UK is excluded since BREXIT. N26 also holds a full German banking license with a €100,000 deposit guarantee.
The car offers free international withdrawals (or 1.7% on some accounts), foreign transactions, and instant transfers. International transfers are free and use the Wise network (often fee-free). N26 also offers benefits like international travel insurance free with premium accounts.
Revolut – licensed as a bank in Lithuania
Revolut offers a very similar service to N26 but operates in a wider range of countries, including Australia, New Zealand, and the UK. Note: Revolut does not operate in the USA.
The Revolut card does open up a range of financial services. You can buy gold, crypto (five major coins), and foreign exchange easily and quickly.
You can transfer money abroad using more than thirty currencies with the interbank exchange rate. They do charge a 0.5% fee for anything above €1,000 each month. And, the rates go up for some currencies and on weekends.
When you spend money abroad, you are charged standard interbank rates on 150 global currencies with no hidden extra fees.
Real-life examples: how people manage international money transfers and spending
These are examples based on people we know and how they manage their global financial affairs.
Phil – UK retiree living in Spain
"Phil" sold his family home and retired to Spain with his wife. They invested the money in the UK into revenue-producing assets.
UK banking and investment income – UK High Street Bank + UK broker.
Spain daily banking – Spain High Street bank.
Moving money from the UK to Spain – Transfers using Wise as needed.
Best way to send money internationally? Has used Wise, PayPal, and Western Union to send money to friends and family in the UK and USA.
Bruce – Australian property investor, living in Europe
"Bruce" lives in Spain with his wife and two children. He has a Spanish non-lucrative visa based on income from Australian property investments. Bruce loves traveling and scuba diving.
Australian banking, rental income, and mortgages – Australian High Street Bank.
Spanish daily banking requirements – N26 Metal Account.
Travel Insurance + travel spending – N26 Metal Account.
Moving money from Australia to Spain – Monthly transfer using Wise.
Donna – American Digital Nomad + content writer
"Donna" spends 6 – 8 weeks in a country at a time. She favors digital nomad hotspots in Europe and Asia. She is a freelance content writer through the Upwork platform.
Daily banking requirements – Revolut Premium Account.
Travel Insurance + travel spending – Revolut Premium Account.
Payments direct from Upwork into her Revolut account.
Has used MoneyGram to get cash set to Honduras in an emergency.
Jacqueline – South African crypto trader based in Portugal
"Jacqueline" trades Crypto full time. She has a Portugal Golden Visa from an apartment she purchased on the Algarve in 2019.
Daily banking requirements – N26 Metal Account.
Payments and travel spending – Binance Debit Card.
Best ways to send money internationally? Uses direct crypto transfers to move money between family and friends in Portugal and South Africa.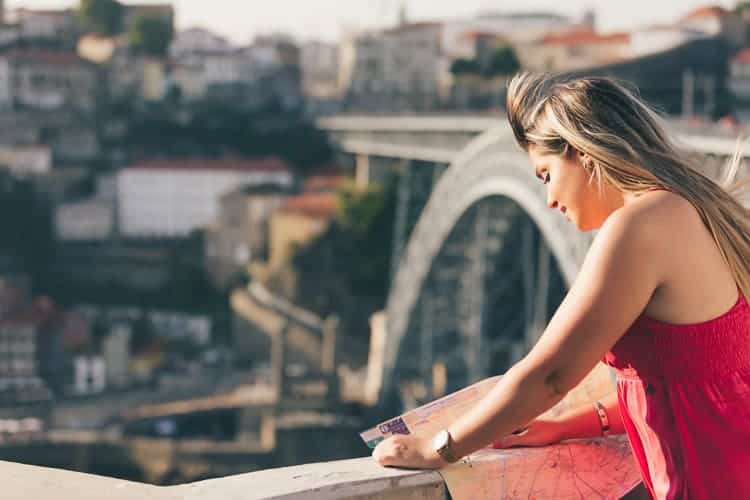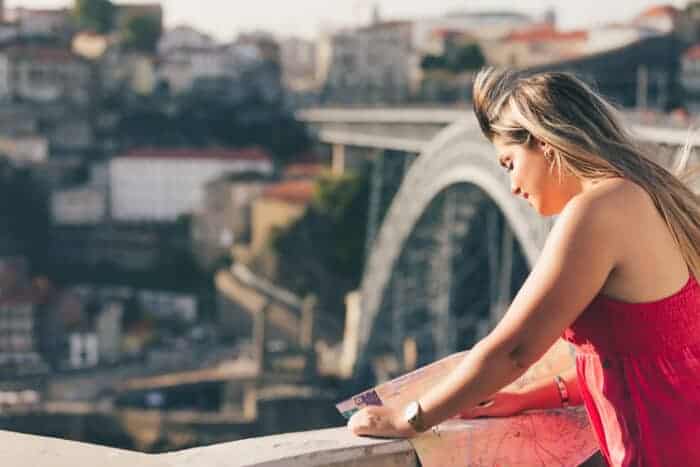 Raynard – Remote worker employed by German company, living in Mauritius
"Reynard" lives in Mauritius on a Premium Travel Visa. He is a full-time remote employee of a German company. His wages are paid in Germany.
Salary payments and German day-to-day banking – N6 Premium account.
Mauritius day-to-day banking. Mauritius high street bank.
Moving money from Germany to Mauritius – N26 international transfer.
Risks when sending money abroad
All the services we've recommended provide safe and secure ways to send money abroad. Still, it's a good idea to know the potential risks before you begin.
Exchange rates
Most servicers will lock in your exchange rate when you receive a quote. If you can, it's best and cheapest to wire money in the currency of the receiving bank to avoid extra exchange fees. If you can't (and often we can't), be sure you understand all the fees associated with your transfer. Sometimes a company will advertise low transfer fees only to jack up the exchange rate.
Scammers
This should go without saying, but you should never transfer money to someone you don't know. Anything that is offered free should ring an alarm bell. There are scams from email, text messages, websites, and direct calls. The scammers are getting slicker and slicker every day.
Scam artists want people to wire money overseas because once the money leaves your account, there's little you can do to retrieve it. Don't fall for it, and always use a reputable transfer company to send money internationally. If you think you've been scammed, contact the police as soon as possible so that they can investigate the matter.
Make sure you know all the costs upfront. Servicers will often quote the mid-market rate (the exchange rate banks use with each other). Then, they add a markup on top of the exchange rate. Additionally, they may charge transfer fees and commission fees. Remember, a single percentage point can make a massive difference to your total payout amount.
Some use a free introductory transfer and then lump high ongoing fees. Others have a fee-free offer with terrible exchange rates. If you have time, compare rates from at least three services to see who can get you the best deal. And, use the final payout amount to ensure you compare apples with apples.
Limits
Some services are better with large transfer amounts, and some are better for smaller ones. Know their limits ahead of time, especially if you know you'll have to make regular transfers. You don't want to find out at the last minute that they won't work with amounts under $1,000 or only authorized linked accounts.
Delays
Delays will happen even with the most established companies. These aren't always the servicer's fault, but they should have a policy in place to compensate you should it happen. Ask upfront about this.
How do international exchange rates work
International exchange rates are often based on the mid-market rate. This is the rate that big banks charge to exchange currencies with one another. When you send money through a remittance service, they'll charge the mid-market rate and often add a commission on top.
What details do I need for an international bank transfer?
Transferring money through a bank is one way you can send money abroad, but it's not always your best option. In general, if you're wiring money through a bank, you'll need to have all your recipient's banking information handy:
Full name and address of the bank you're sending the money to.
Recipient's full name, address (some banks only accept physical addresses, no PO boxes), name and number of account, or IBAN (International Bank Account Number). You can get the account and IBAN from your bank or through your online account.
Receiving bank's SWIFT/BIC code. These are unique identification codes for every bank in the world. You can find these on your statement, or you can call your bank and ask.
A reason. Yep, many times you'll need to provide a short explanation why you need to send money abroad. This is a protective measure for banks to guard against money laundering. A simple statement like "work expenses" will do.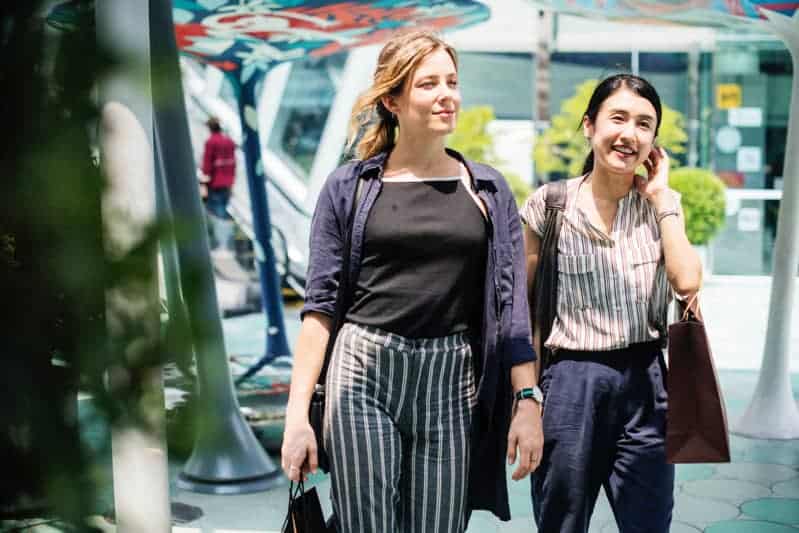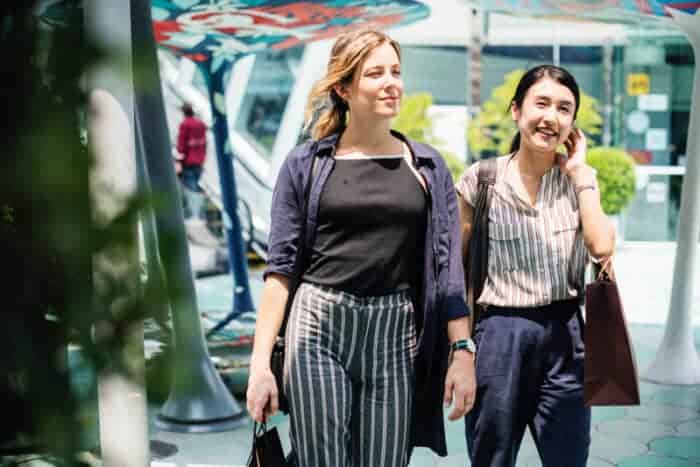 Glossary for sending money abroad
Forex spreads: The spread is the difference between the buy (ask) and sells (bid) commission of the currency exchange. The bigger the spread, the more you lose on a transaction.
Mid-market rate: The exact midpoint between the buy and sell rates.
Spot rates: The exact exchange rate at the time you are quoted it.
SWIFT/IBAN: Society for Worldwide Interbank Financial Telecommunication and International Bank Account Number. It is a unique ID number for every bank account in the world.
FX: Foreign Exchange abbreviation.
Mid-market rate: The exchange rate that big banks use to transfer money between one another.
Wire transfer: An electronic method of sending funds from one destination to another.
You made it! That is all you need to know to send money abroad successfully!
Sending money abroad used to be simple with few choices. The explosion of options means that the process is now more complex. But, it also means that you have the flexibility to find a solution that suits you. The right choice should save you money, meet your needs, and give you peace of mind.