Imagine: you win the lottery and can choose to live anywhere. How do you choose the best countries to live in for you and your family? Gut feel, travel magazines, or throwing a dart at a world map? There's a better way! Our guide to the best countries in the world to live for Expats.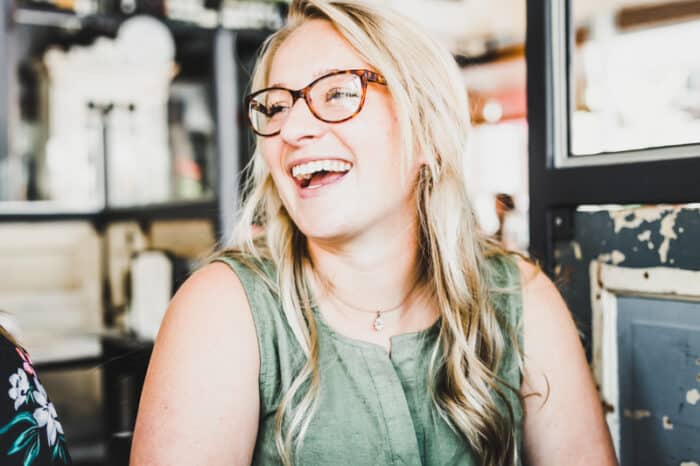 The Best Countries to Live in 2022
The Top Ten best countries to live in the world in 2022 chosen by the experts at Where Can I Live.
Spain
Ireland
Portugal
Canada
Germany
Denmark
Singapore
Mauritius
Panama
Mexico
We are Expats who have lived, worked, and traveled in many countries around the globe. We've had extensive experience in almost all of those picks. That is why we're confident that in 2022, Expats from around the world will be choosing one of our Top 10.
Our top 10 countries with their quality of life index.
| | | |
| --- | --- | --- |
| Country | Legatum Prosperity Index (2021) | Human Development Index (2019) |
| Denmark | 1st | 0.940 |
| Germany | 9th | 0.947 |
| Ireland | 12th | 0.955 |
| Singapore | 14th | 0.938 |
| Canada | 15th | 0.929 |
| Spain | 24th | 0.904 |
| Portugal | 28th | 0.864 |
| Mauritius | 45th | 0.804 |
| Panama | 51st | 0.815 |
| Mexico | 71st | 0.779 |
How do we choose the best countries to live in for 2022?
A great education system for the kids, a secure and stable government, or world-class golf courses. These are all valid reasons to choose a new place to call home. But how do you find this information and balance the factors? We've made it easy for you.
We have gathered the essential information for choosing the best countries to live in for Expats. These include ranking countries by these categories.
Expat reviews
Ranking indexes
Personal freedom
Cost of living
Healthcare
Travel Options
Affordable Education system
Work and business
Good job market and employment opportunities
Safety and security
Environment and climate
Happiness
Visa and residency options
COVID-19 resilience
We haven't included golf course rankings; we'll leave that to you to explore!
Best countries to live in for Expats
A recent survey checked in with 20,000 Expats around the world. They rated 48 categories of life in their new home country. These include ease of settling into working abroad, family life, and cost of living. Their 5 Best countries to live in for Expats, based on Expat satisfaction, were:
Taiwan
Vietnam
We know that your views may not be the same as other Expats. However, the large sample size and wide range of categories make this a useful starting point. Expat life is different from living at home. So, this difference is one reason the top Quality of Life indexes by country differ from the favorite places for Expats.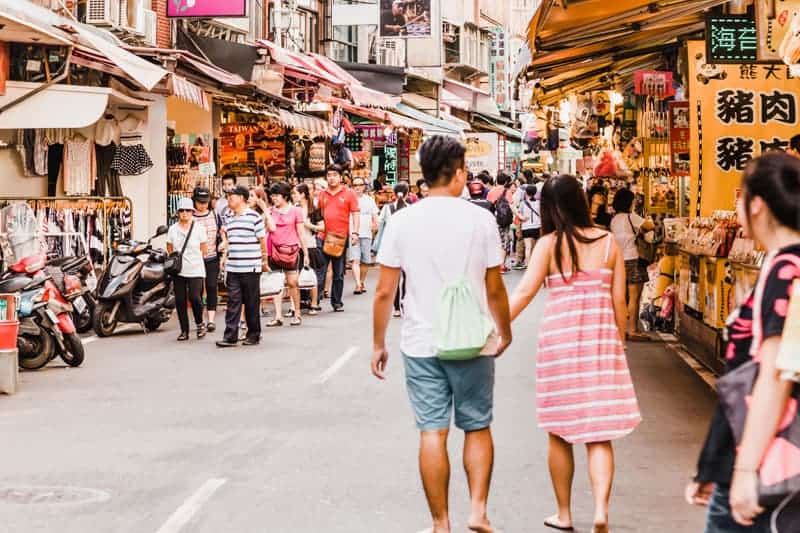 Best Country Indexes
Believe us; there are endless indexes and companies that rank places to live. The indexes use many factors to come up with a shortlist. We have looked at all of them, and our favorite is the Legatum prosperity index.
The index has 12 pillars that it uses to rank countries. They include safety and security, economic stability, and the natural environment. The website allows you to adjust the rankings with the factors you consider important. With the default weight to each of the 12 categories, the top 5 countries for 2021 are:
Denmark
Norway
Sweden
Finland
Switzerland
Are these the best countries to live in? Undoubtedly, the residents of the top 5 have an exceptional quality of life. However, that does not necessarily make them the best countries to move to for Expats. All five have high costs of living, even by Western European standards. They also have relatively high tax rates to fund their exceptional social programs.
So, if you move to one of these countries, will you be able to manage the same standard of living? Only if you have extensive savings or can get a good job.
The United Nations Human Development Report
The United Nations Human Development Report looks at human well-being across the planet. In some ways, it is similar to the Legatum Index we talked about above. Still, it does have some fascinating ideas to consider.
The Human Development report breaks down what it is like to be alive today in countries across the world. It includes factors that are shown to be important to all humans. These include economic stability, literacy, gender equality, and average life expectancy. Inequality is one crucial factor. Countries that rate highly on other things but high on inequality tend to rank lower. These areas of inequality can include gender equality, religious freedom, income equality, and more.
The Human Development report also focuses on three areas.
The report uses these three filters to see how people view their lives. It then uses satisfaction levels to see which are the best countries in the world to live in. Where you live impacts how you experience life, and what you see as important.
The 2020 report includes impacts of COVID-19 and starts to think about climate change. But, the top 10 are very similar to 2019. Living in Norway maintains the number one spot in 2020, as it did in 2019. But Ireland has jumped into second, up from fourth last year.
Here are the best places in the world for human development, according to the report.
Switzerland
Hong Kong
Iceland
Sweden
The Netherlands
Denmark
We also looked at some popular Expat countries and their change since the first report in 1990.
Spain is 25th, up 16% vs. 1990
Portugal 38th, up 17%
Argentina 46th up 15%
Panama 57th up 17%
Barbados 58th up 19% (and the highest in the Caribbean)
Mauritius 66th up 22%
Cost-of-living and personal finances
Cost-of-living is the day-to-day cost you will incur. These include accommodation, food, utilities, and more. A cost-of-living calculation is tough to do accurately. Some key factors can include:
Do you eat at home or in restaurants?
How much domestic help do you want?
What hobbies, sports, and entertainment will you do?
What are your transportation requirements?
Do you want to travel internally and internationally?
What are your educational needs?
Do you need to access special healthcare services?
What taxes will you be paying?
Are there tax incentives?
What are your utilities (water, gas, electricity, internet, etc.) usage?
Will you be purchasing many imported goods?
Given this complexity, it is no wonder that there is so much argument. There are many sites online that have a very questionable methodology. Treat all internet figures with care! Additionally, cost-of-living varies hugely across single countries. For example, in Australia, living in a posh suburb of Sydney will have a very different cost of living to Umina, just a 2-hour drive away.
If you are living in Mauritius or Aruba, anything imported is expensive. At the same time, locally sourced food and produce can be cheap. In Portugal, access to imported goods from Europe is cheap as transportation and duty costs are low. Seafood is cheaper in the Caribbean than it is in Europe.
But, being very clear that you can afford the life you want to live is critical. Even living in paradise will be difficult if you can't pay your rent or eat.
Cost of living calculations
We've written a detailed article on the Cheapest Places to Live. We look at cost-of-living in detail and select the cheapest places to live for Expats on each continent.
One way to get a rough idea is to check out the per diem rates the US Department of State reimburses its employees. A per diem is to cover the cost of food, lodging, transport, and some incidentals. Bermuda is the highest per diem. Here are some of the best countries for Expats as a percentage of Bermuda's per diem. The ranking is from the most expensive country to the least.
1st Bermuda 100%
69th Cyprus 51%
70th Estonia 50%
104th Costa Rica 45%
105th Indonesia 45%
118th Spain 43%
135th Philippines 39%
136th Malaysia 39%
151th Mexico 37%
163th Portugal 36%
178th Panama 34%
As you can see, the daily cost of living can be as little as 1/2 to 1/3 of Bermuda. Effectively, you would be three times as wealthy in Panama as you would be in Bermuda. The Wall Street Journal has a more straightforward method. Check out their graphic for the price of a beer in 75 different countries.
Quality Healthcare is a must for the best countries to live in
A significant consideration of a move abroad is the healthcare services available. You want to be secure in the knowledge that you can get the services you require to maintain a good quality of life. Happily, in many countries, private healthcare services or global health insurance are aimed directly at the Expat community.
---
---
The best place to live is one where you can be healthy and happy. Private healthcare and private Expat Health insurance can be very cheap. Services do range in quality, so do your research. In places like Panama, the variety and quality of medical treatments in Panama City are world-class. In smaller Panamanian cities and towns, healthcare standards can be of lower standard.
The Lancet medical journal rates the world's healthcare systems in this study from 2016. Importantly, this is the entire health system of the nation. In some countries, the private insurance and healthcare system may rate considerably higher than the overall system.
Their top 5?
Iceland
Norway
Netherlands
Luxembourg
Australia
Remember, this study is from 2016, so before the global pandemic with all the associated health impacts.
A rough guide is also life expectancy in a country. Be aware that this is a very unreliable measure. Parallel private and public health systems may also impact this number. And, there may be a wide range of dietary and lifestyle variations within a country or even a region. Given these limitations, this can be an unreliable metric when evaluating available healthcare. Many of the best countries to live in have a high life expectancy but don't use this metric alone.
The best countries for retirees generally rank highly for high-quality, affordable healthcare and good quality of life. And, as retirement abroad becomes more popular, then options are increasing.
COVID-19 Resilience in 2022
The COVID-19 pandemic impacted every country in the world in 2021. We can't tell the future, and there may be some big surprises ahead, good or bad. But, some countries look like 2022 will be much more positive than others.
Bloomberg has a COVID-19 Resilience ranking. They look at a range of factors, including vaccination rates, infection rates, and economic activity impacts.
Here are the countries best placed (in December 2021) as the world reopens.
Ireland
Spain
United Arab Emirates
Denmark
Finland
Norway
France
Chile
Switzerland
Netherlands
Canada
Sweden
Germany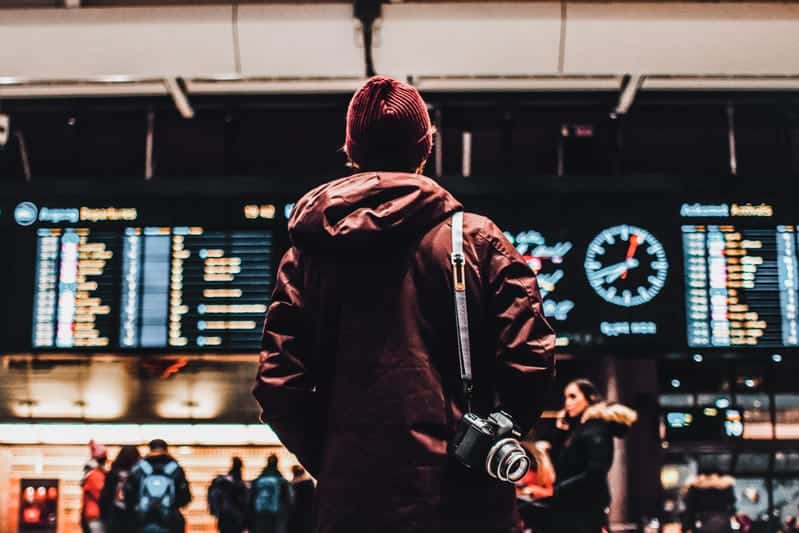 Access to travel options from your new home abroad
Isolation is a risk of moving abroad, but having access to excellent transport infrastructure makes this easier.
You can have visitors, and you can travel. If you live in Costa Dorada in Spain, it is a 30-minute trip to Barcelona airport. This central European air travel hub has low-cost flights around the world. It also has access to high-speed train lines and excellent bus services.
If it is just peace and quiet you are after, a small village in Aruba may suit you better. Infrequent and expensive flights will mean fewer visitors.
If you want to have regular visitors and to travel, access to transport options is essential. Many of the best countries to live in offer a mix – remote areas with access to transport infrastructure are ideal for many people.
Best country to live in for education
The educational options available may be important to you. Many people use the opportunity of moving abroad to access world-class primary and secondary education. The quality of the education system will also be a priority for families with children. However, if you're going for higher education, you should check out the country's various private and public universities. There are several ways to check the quality of a country's education systems. Many countries, like Canada, offer free education at the primary and secondary levels. The Center on International Education Benchmarking ranks the top education systems in the world. Here's their pick.
Canada
Japan
Estonia
South Korea
Finland
Poland
Singapore
There is a slight difference between the Top 10 education systems according to the Legatum Prosperity Index. Their Top Education systems in the world also include Australia, New Zealand, the Netherlands, and Denmark.
A site like International School Advisor makes it easy to compare international schools in many cities worldwide. The site covers many tuition languages.
For the best universities in the world, check out this site. It ranks the universities of the world in an easy-to-use table, and you can search by country or by course.
Many countries around the world offer Student Visas to attract international students. These visas can be an excellent pathway to residency and citizenship in the best country for your education.
If you or your family are continuing your education in your new home, this will be a key consideration. The best option to live in will be one that offers an affordable, quality education in your chosen field.
Best countries to live in for work
If you are looking to work, your new home must also be a great place to earn a living. And, if you want to work in your new home, there are several factors to consider. You'll need to check out the economy's health, average salaries, unemployment rates, and whether the country has a good job market or not. You should also research if the country is favorable towards remote workers, digital nomads, and salaried employees – whatever your niche may be. You should also take a look at what kind of work-life balance the citizens of a country enjoy.
Finally, do some research on the demands for your skills. Many countries have a Skilled Migration Visa program. If your skills are on the list, then it means two things. Firstly, there is a fast-track migration pathway. Second, your prospects for finding a job are good as you have in-demand skills.
If you are an entrepreneur or startup founder, there may be an opportunity to get private and public support for your new business. Startup Visa programs often offer much more than just the visa.
Some counties where Expats are the happiest working may surprise you. A comprehensive survey asked Expats across the globe about their experience of working abroad. The top 5?
Vietnam
Czech Republic
Luxembourg
Germany
Netherlands
The environment for business is also essential. The World Bank has an excellent report on the ease of doing business. Their ranking uses a range of factors to come up with a very different list.
New Zealand
Singapore
Hong Kong
Denmark
The Republic of Korea
United States of America (USA)
Your best option will offer you an opportunity to use your skills and experience. Making a good living and being professionally fulfilled is essential to everyone's happiness.
For Remote and Flexible Work
If you want to find that elusive work-life balance, it's vital to research flexible work opportunities in the country of your choice.
According to the World Economic Forum report 2020, here are some of the countries with the most flexible work arrangements:
Denmark
Australia
New Zealand
Netherlands
Switzerland
Finland
Safety and Security
What makes a country safe? The Global Peace Index tries to quantify this. It ranks the world's countries according to a wide range of verified statistical sources of public safety.
We're written a detailed article on the Safest Places to Live in the world. Please read for the safest countries in each region.
You need to look at more than just crime statistics. For example, Panama rates 47th most secure in the world. For Expats and tourists, the truth is that it is much safer than that. Violent crime tends to be drug gang-related, and so it is very geographically contained. Areas like the Darien Gap (adjacent to the Colombian border) and the port city of Colón are no-go zones. But outside these areas, Panama is considered a safe destination.
Health outcomes, political stability, and environmental threats are also important. Low rates of pick-pocketing don't count for much when there is an earthquake!
Again, try to find first-hand experiences. Look at Expat blogs and reviews of Panama as a destination, and the feedback is overwhelmingly positive. Obviously, if you flaunt money and expensive personal electronics you ask for trouble, but that is true in most places!
Japan, the Republic of Ireland, and Singapore have always had great reputations with Expats in this regard.
Environment and Climate
Many people move to countries chasing eternal sunshine. However, the sunniest places in the world also happen to be parched deserts. Rest assured, the climate will significantly influence your overall quality of life.
Generally, a balance is what most people prefer. Places like the South Western United States, Central America, and Australia fit the bill.
Other people love winter and winter sports. Here, the highest snowfall rates are the most important thing. For snow bunnies, Canada, Japan, Northern Europe, and South America come into their own. Regular favorites Sweden and Norway would also suit.
Important for others is having four distinct seasons. Southern Europe offers this, making Portugal, Spain, France, Italy, and Greece all attractive. Also, South Africa, New Zealand, and similar areas are favorites for these folk.
For those that love both beaches and mountains, Central America has counties like Panama and Costa Rica. Asia offers a similar variety in counties like Thailand. The climate varies greatly between the beaches and the mountains; you can have the best of both worlds.
You may be choosing between urban and rural, beach or mountain, hot or cold. Do you love old architectural gems or the shine of a modern city? These are personal decisions that significantly impact your quality of life and how you feel about your new home.
Cryptocurrency Hotspots
What are the most Crypto-friendly countries in the world? Our article ranks these countries highly if you are a crypto investor or trader.
Portugal
Panama
Germany
Malta
Singapore
Argentina
Puerto Rico
Bermuda
Are the best countries to live in the happiest countries in the world?
The United Nations has measured the happiness of the world's citizens. Over seven years, they have used annual surveys to find out where people are happiest. Check out the full results here.
The same rules apply; there will be a vast range of results within each country. But, if you want to live abroad surrounded by content people, this might be an excellent place to start your research. As with the Human Development report we discussed above, some key factors recur. Inequality versus gender equality, religious freedoms, and income equality is vital to your general quality of life and happiness in a country.
I don't have any science to back up my hunch, but here it is. The places that top this list have a welcoming environment for Expats and visitors alike.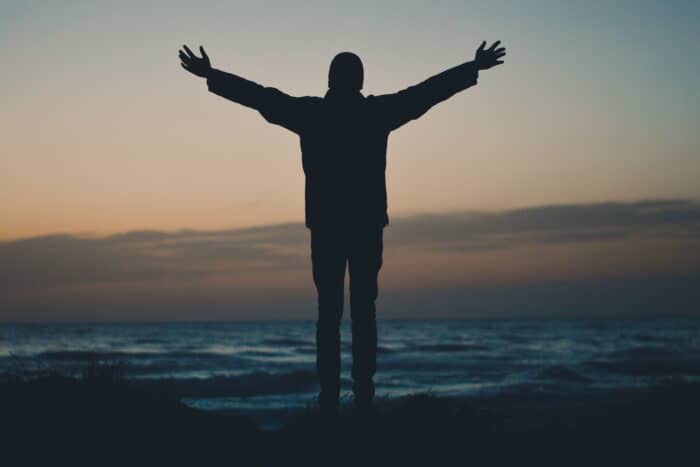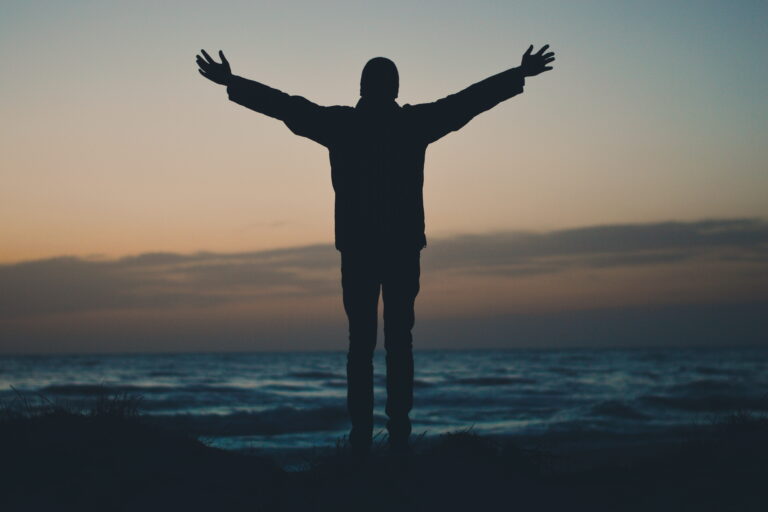 Language of countries abroad
Learning a new language can be a positive. For some, it is essential to be able to speak to people in their mother tongue. Having a chat at the market or a bar in your second language is rewarding. Talking to a healthcare professional in an emergency can be a nightmare.
Countries like Spain and Portugal offer many services in English as well as their native languages. However, there will be times when English won't work for you.
Choosing areas of a country with a large Expat population from your home nation will help with this. You can also check out a nation's English capability on sites like this, and there are similar services for other languages.
Visa and Residency options
You need to be able to live in the country you choose legally. The best country for you has a visa or permit you can access. If you plan on making it your home, you may be able to apply for citizenship through naturalization and a passport over time.
Check out our articles on the Easiest Countries to get Citizenship and 14 Ways to get EU residency for some ideas. Or, check out the visa, residency, and citizenship paths available for individual countries.
---
---
Best Countries to Live in the World in 2022: Our Top 5 Picks
Spain
Spain offers a slice of heaven filled with gorgeous beach vistas, a diverse living experience, a pleasant climate, and fantastic food.
The European Union country is less densely populated and has more political stability than many other countries in Western Europe.
The cost of living in Spain is generally lower as compared to other European countries when it comes to basic necessities such as accommodation, food, utilities, etc. The private education system can be a bit expensive but generally falls under most Expats' budgets.
The capital city of Madrid is known all over the world as a hub for art, history, and exciting metropolitan nightlife.
Expats who are not eligible for free universal healthcare or don't prefer public health insurance can sign up for private health insurance.
Ireland
Aptly named the Emerald Isle for its lush, green scenic views, Ireland is one of the most magical retirement destinations out there. This European country is known for its abundance of natural beauty and serenity.
Ireland is the place to be if you prefer charming pubs, folk tales, friendly farmers, and old-fashioned towns over a more fast-paced life.
The cost of living in Ireland depends on your quality of life and where you live. Life in the big cities like Dublin, Cork, and Galway is more expensive. You can always look for a more affordable city in rural regions.
Ireland offers a range of public health services to locals and Expats settled in the region. If Ireland's public healthcare system isn't enough, private health insurance can also access private medical care.
Portugal
Portugal presents a unique blend of new and old that's great for retirees and young families alike. The rich history of Portugal is reflected in the magnificent castles, quaint town squares, and cobblestoned pathways.
Among all this old-fashioned charm, Portugal is a surprisingly modern and infrastructurally sound country with advanced universal healthcare, a modern education system, and many growth opportunities.
Portugal's weather gives a Mediterranean feel with pleasantly warm weather and lots of stunning beaches to lounge on. The cost of living is also generally lower than in other EU countries and the US.
Canada
Canada is a land full of opportunities and excellent public services. This includes Canada's great healthcare system providing universal health coverage and free public secondary education. Many Expats also go for private health insurance to cover additional medical expenses.
The North American country is not only progressive and multicultural but welcoming to new immigrants. Ontario, Quebec, and Alberta are some of Canada's top Expat favorite destinations.
While the cost of living may be high, the peace and stability you get in return might be worth it if you have the budget. Canada also has a good job market for a number of diverse fields.
Germany
Germany is filled with impressive architecture, history, and nature – In short, there's something for everyone. With a Human Development Index of 0.947, Germany is certainly has a great quality of life and a high standard of living.
The country, much like many other countries in the European Union, has green, walkable cities that encourage low air pollution.
Is there the best country in the world to live in?
Yes, and no. There is the best country in the world to live in for you right now. The ideal country for your new Expat life is highly personal. And, for an individual, it may change over time.
The best countries ranking, quality-of-life index by country, and more are all just guides. If you can identify the things that matter most to you, you are well on your way to a happy life abroad.
And, now you have much better tools than a world map and a dart. We hope you enjoyed the Where Can I Live Guide to the best countries in the world to live in 2022.
FAQ