Our list of the top remote working jobs for 2023
Digital Marketing Specialist
Web Developer
Social Media Manager
Virtual Assistant (VA)
Online English Teacher
Freelance Writer
Video Editor
AI Engineer
Freelance Designer
Cloud Architect
Network Engineer
Database Administrator (DBA)
Customer Support Agent
Sales Representative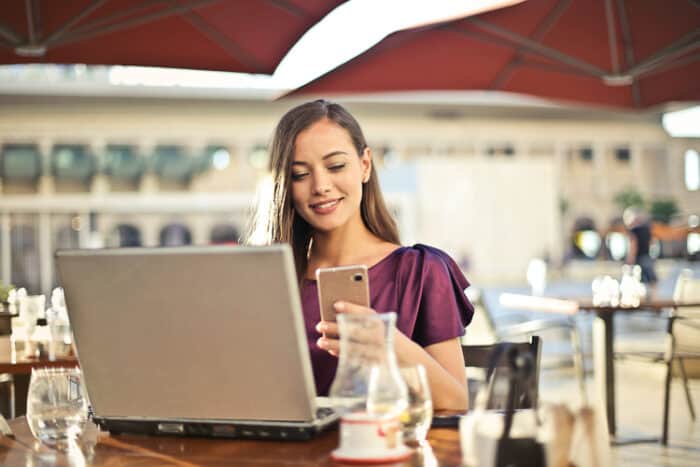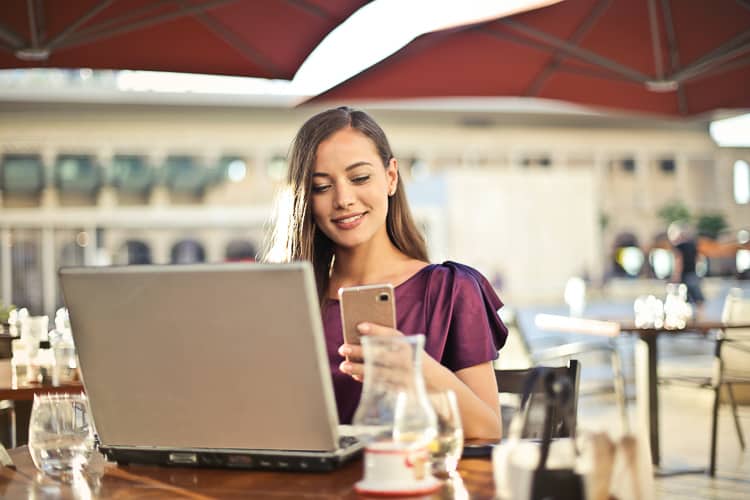 What are the top 14 remote working jobs for 2023?
Digital Marketing Specialist
With more and more businesses going online, there's a need for people who can do SEO, PPC, and content marketing. These core skills help companies reach a wider audience and generate more leads and sales. With anticipated continued growth, this is one of the top remote working job opportunities for today and tomorrow.
Skills:
Understanding of basic branding and marketing principles
Understanding of how SEO, PPC, and content marketing work
Good writing and communication skills
Web Developer
Web developers are in high demand these days. With the growth of the internet, businesses of all sizes need someone who can create and maintain their website. It's a constantly growing field, and there are many opportunities for people with the right skills. This is a great job for someone who likes to work independently and doesn't mind being glued to a computer screen.
Skills:
Proficiency in HTML, CSS, and JavaScript
Familiarity with front-end development frameworks
Web design experience is a plus
Social Media Manager
A social media manager is responsible for managing and growing a brand's presence on social media. In addition to creating original content, a social media manager also curates content from other sources and develops strategies to increase followers and engagement. The nature of this relo makes it one of the top remote working jobs for qualified professionals.
Skills:
Excellent written and verbal communication skills
Strong organizational and time management skills
Knowledge of social media platforms and best practices
The ability to multitask and handle multiple projects at a time
Creativity
Virtual Assistant (VA)
A virtual assistant is someone who provides administrative support to clients, usually remotely. This can include tasks like scheduling appointments, managing email accounts, and providing customer service. The flexibility of client load and core offering makes this one of the top remote working jobs for many starters.
Skills:
Communication skills
Project management
Time management
IT skills
Excellent attention to detail
Good decision-making
Online English Teacher
If you're a native English speaker with a college degree, you can work as an online English teacher. There are opportunities to help students of all ages from all over the world improve their language skills.
Skills:
Fluency in English
Patience and the ability to explain things clearly
The ability to use chat and video conferencing technology
Use a reliable qualification center to ensure you have the right tools to get started. We've heard good things about the TEFL Academy USA so check them out.
Freelance Writer
Have a knack for writing? There is a perfect job for you! Work as a freelancer and write articles for blogs, magazines, or even newspapers. You can set your hours and work from wherever you want.
Skills:
Creativity
The ability to write engaging and well-structured articles
Basic SEO knowledge
Proofreading and editing skills
Flexibility
Video Creator
Are you a creative type of person? If so, you might want to consider working as a video creator. You can create professional-looking videos on various topics including product reviews for businesses, organizations, or individuals. All you require is a good camera, a stable internet connection, and a video editor. You don't need to blow the budget to get started, as many cheap and high-quality options help you dive in.
Skills:
Creativity
The ability to use video-editing software
Good communication skills
AI Engineer
AI is one of the hottest fields in tech right now, and that makes it a top remote working job opportunity. It's used in a variety of industries, from retail to healthcare with new opportunities every day. This means those opportunities are open for people who can develop and deploy AI applications.
Skills:
Strong programming skills
Machine learning experience
Data mining experience
Graphic Designer
As a graphic designer, you'll need to bring your customer's vision to life. You'll use your artistic talent to create web pages, adverts, brochures, flyers, beer coasters, business cards, reports, and much more.
Skills:
Creativity and vision
Understanding customers' needs and translating them into action
Artistic skills or design software capability
Cloud Architect
A cloud architect is responsible for designing, building, and managing an organization's cloud computing infrastructure. This can include tasks like developing a cloud strategy, designing cloud architecture, and migrating data to the cloud.
Skills:
Strong technical skills
The ability to think strategically
Experience with cloud computing platforms
Project management experience
Network Engineer
A network engineer is a technology professional responsible for designing, implementing, and maintaining an organization's computer network infrastructure. They often work in the IT department of a company and are responsible for ensuring that the network runs smoothly and securely.
Skills:
Understanding of networking concepts and technologies
The ability to use network management tools
Good problem-solving skills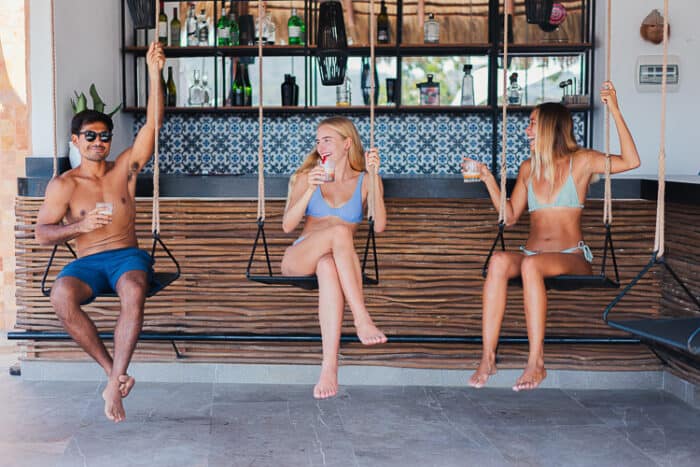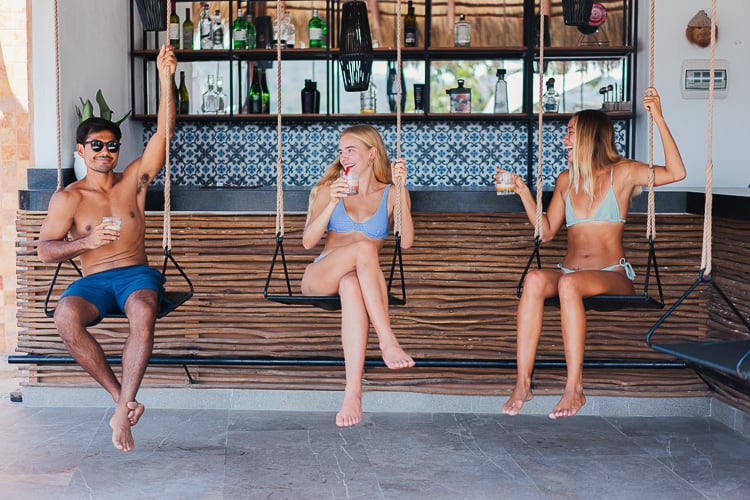 Database Administrator
As businesses become more reliant on data, there is a growing need for database administrators to manage and protect their data.
Skills:
Strong technical knowledge of database architecture
The ability to use database management tools
Good problem-solving skills
Customer Support Agent
With so much of today's business world online, the role of quality online customer support is more important. You'll be the face of the business when customers have issues, and you'll work to resolve those issues. As most call centers are online, this sector offers top remote working jobs for experience CS professionals.
Great communication skills
Empathy and assertiveness
Positivity and patience
Remote work in 2023
When it comes to managing your career, times have changed. Nowadays, there is a fundamental shift in how people want to work. According to Gallup's State of the American Workplace report, 43% of employees work at least part-time from home. That number is only going to grow as more and more people realize the benefits of remote work. If you're looking for a job that offers flexibility and freedom, check out our list of the best remote-working jobs!
There are plenty of reasons why people love working remotely:
Work-life balance
For starters, a top remote working job can help you achieve a better work-life balance. When you aren't tied to a traditional office, you have the freedom to structure your day in the best way. That means you can take care of personal errands or appointments during the day. No need to use up your vacation days or work late into the night.
Makes life easier
It can help you avoid the dreaded commute and save you money on things like gas, dry cleaning, and eating out.
Flexibility
You're good to go as long as you have a laptop and an internet connection! That means you can work from home, in a coffee shop, in a co-working space, or even from another country. And if you need a change of scenery, you can always take your work on the road. You have the flexibility to work from wherever you happen to be.
Variety of opportunity
You can choose between full-time and part-time roles. Many hiring employers are open to remote work hires meeting targets, not hour quotas.
Earn more, pay less
You can earn a salary paid in one country and spend it in another. For example, if you are getting paid a standard US salary and spending it in Panama, you'll be well ahead.
Not all jobs…
Of course, not all jobs are conducive to working remotely. But there are more and more opportunities that are perfect for workers searching for remote jobs.
Which counties offer top remote working job visas?
As remote work has grown as a sector, governments have responded. They see the opportunity that remote workers bring. And, they've developed a new class of visa and residence permits.
You can see the best remote work visas for 2023 in our detailed article.
There are fantastic opportunities from trailblazers like Mauritius and Barbados to newcomers like Spain. With so much upside for countries attracting remote workers, we expect to see more programs in the future.
Which of these top remote-working jobs interests you?
Is remote working here to stay? The answer is definitely yes! As you can see, plenty of great remote working opportunities are available. Choose a remote position that best suits your skills and experience and get started on your telecommuting career today. These top remote working jobs allow you to live and work where you what & when you want.