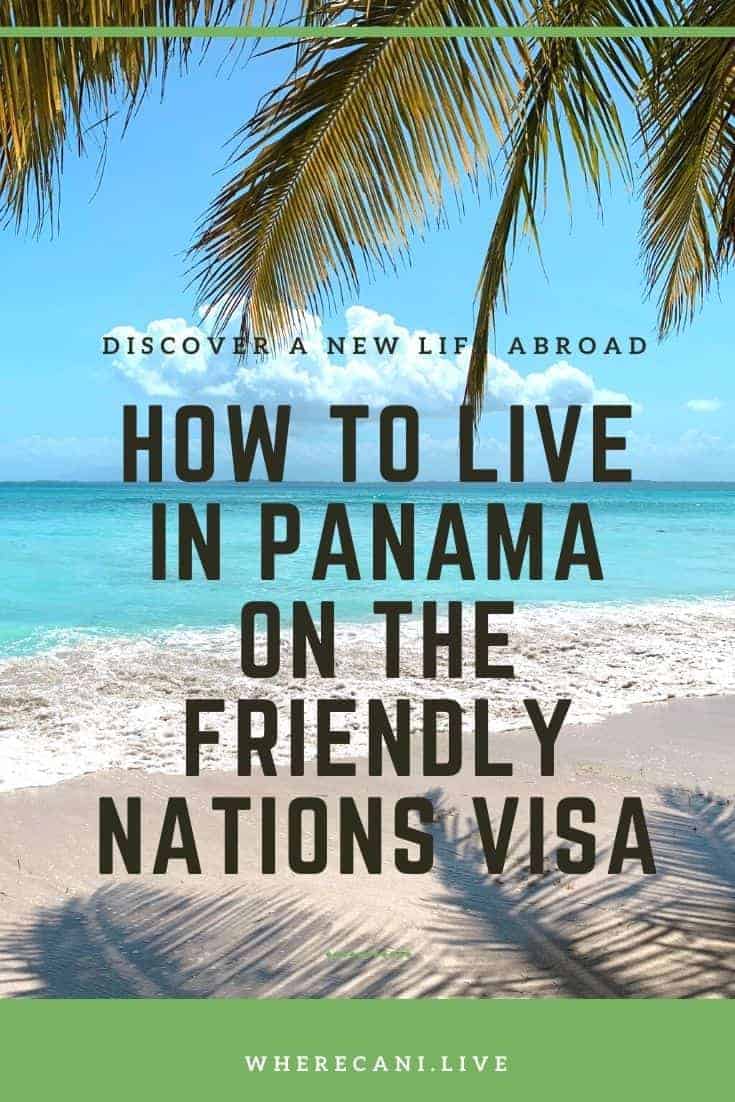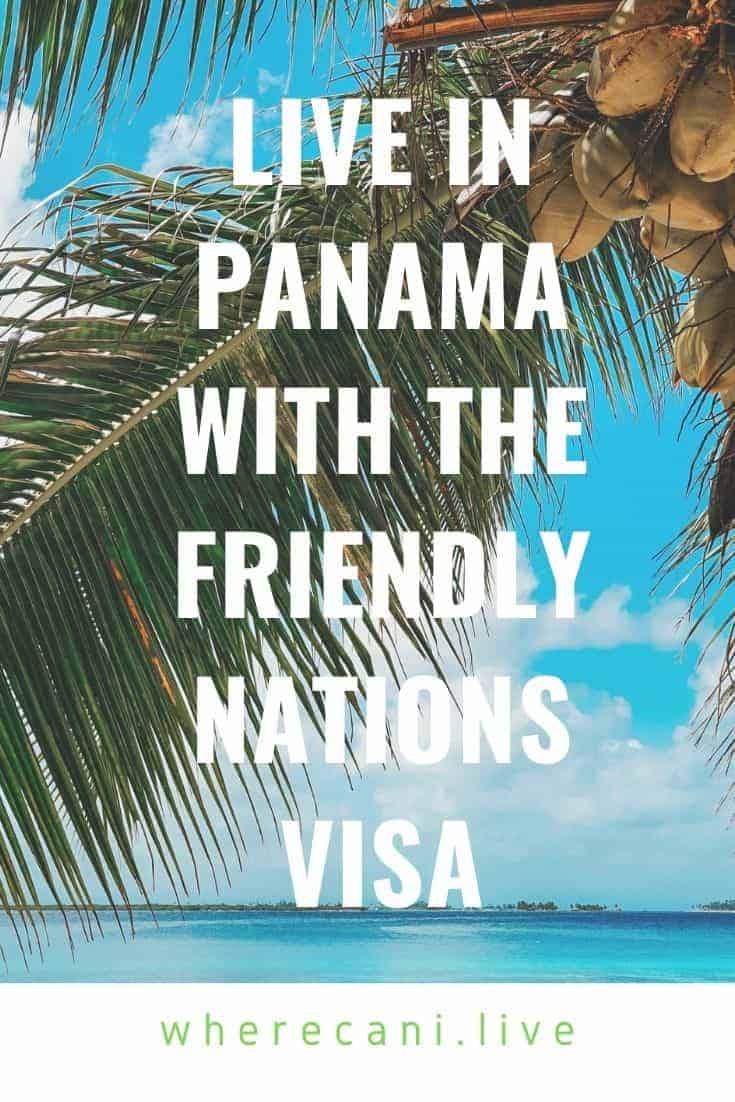 The Panama Friendly Nations Visa is a unique opportunity for millions of people around the world. The citizens of 50 countries can live and work indefinitely in this beautiful country. If you are a citizen of one of the 50 Friendly Nations, you just need to show that you have economic ties to Panama. We cover this requirement in detail below. The visa allows your family the same rights as you, and the program is a pathway to Panama citizenship and a second passport. The only drawback? The process is bureaucratic, and you must have a Panama Friendly Nations Visa lawyer to represent you in the application process.
In 2012 the Panamanian government announced this new immigration program to the world. The Panama Friendly Nations Visa was the first of its kind and was established to encourage economic immigration into the country. From an original group of 20 countries, the list has expanded to 50 nations around the globe.
Your family is included in the Friendly Nations Visa
As we said, your spouse and any dependent children under 25 years qualify for Panamanian residency under your visa. They have full rights to live, work, and study with the residency permit. Also, this visa program is permanent residency, after you have obtained the visa you can call Panama home.
Expats love living in Panama. There is a great quality of life and a strong community. This visa program offers an excellent opportunity to join them and enjoy all that Panama has to offer.
For more ways to Immigrate to Panama, please see our Panama country page. We cover visas, residency, citizenship and more in detail.
There are three major requirements to qualify for this visa
You need to be a citizen of one of the fifty friendly nations. Check our list below to see if you come from a qualifying nation.
You need to have economic or professional ties to the country. We'll cover this requirement in detail below.
You have enough money to support yourself, your spouse, and any dependents. To show this, you'll first need to open a local bank account with a licenced bank. Then you deposit at least US$5,000 of your own money into your account. You'll need a local bank reference letter from your personal bank to provide proof of this deposit. No extra is required for dependents on the residency application, and you can withdraw the full amount once the visa is approved.
Countries that qualify for the Friendly Nations Visa
There are fifty Friendly Nations of Panama. This list has grown from the original twenty-two, and we expect the Panama Immigration department to add more countries in the future.
| | | | | |
| --- | --- | --- | --- | --- |
| Andorra | Cyprus | Hungary | Monaco | Serbia |
| Argentine | Czech Republic | Ireland | Montenegro | Singapore |
| Australia | Denmark | Israel | Netherlands | Slovakia |
| Austria | Estonia | Japan | New Zealand | South Africa |
| Belgium | Finland | Latvia | Norway | Spain |
| Brazil | France | Lichtenstein | Paraguay | Sweden |
| Canada | Germany | Lithuania | Poland | Switzerland |
| Chile | Great Britain | Luxemborg | Portugal | Taiwan |
| Costa Rica | Greece | Malta | Republic of Korea | Uruguay |
| Croatia | Hong Kong | Mexico | San Marino | USA |
Do you want to be the first to know if new countries are added to the list? Subscribe to our newsletter for up-to-date information about immigration programs around the world.
Italy is excluded from the list, but if you are Italian, don't despair. Italy and Panama have a special arrangement, and you can find out about this Panama Visa for Italians on our Panama country page.
How to show economic or professional ties to Panama
There are two common ways to show your economic or professional ties to the country.
Own a controlling stake of a Panamanian company. The entity can be a new or existing company. The legislation required that the company not be dormant. But, for the application, you just need to show that there are three directors of the company (including the applicant).
Be an employee of a Panamanian company. You'll need an employment contract and a letter from the company. If your job requires the visa first, then an agreement conditional on the visa will be acceptable. Once you have the visa, you'll need to apply for a work permit (see the section below for more information on work permits.)
However, there are two other ways that you can meet the requirements of the visa. An effective Friendly Nations Visa lawyer will be able to help with both these pathways.
Own a property in Panama. The property must be free of mortgages, should be worth more than US$100,000, and be registered in your name.
Invest in an approved government scheme. For example, there is a dedicated Reforestation Visa which requires an investment of US$80,000 minimum. For the Friendly Nations Visa, you can invest in similar projects at a lower cost. These investments can qualify as your applicant economic ties for residency.
How much does the Friendly Nations Visa Cost?
There is an application fee of US$250 per applicant for all applicants. In addition, there is a fee of US$850 per applicant over the age of 12 years. Those over 12 will pay a total of US$1,050 per applicant.
This payment is a certified check from a local bank in favour of the National Treasury.
You should also budget between US$1,000 and US$1,5000 for setting up your corporation (if that is the pathway you choose.). And, finally, you should budget around US$1,000 for the documents, translations, and other administrative costs.
You will need a lawyer to represent you through the process. The fees charged by your Friendly Nations Visa lawyer can vary. We recommend making sure you agree on a price at the start of the process.
The Friendly Nations Visa application process
The required documents for immigration can be confusing. Your lawyer should check all your documentation, translations, and authentications before submitting the application. The process is complicated, and the immigration department requires a lot of documentation to approve the application. Missing documentation or incorrect formats can result in applicants having their visa rejected.
You'll need additional documentation for your spouse and any dependent children under 25 years.
Once you have completed your document preparation, you'll need two visits to Panama. For each visit, you'll need to be in the capital for at least 7 – 10 days. This amount of time will be sufficient to get everything done. If you have engaged a high-quality local immigration law expert, you may need less time.
As part of the process, you'll need to set up a personal bank account with a local bank. This account is to allow your deposit of the US$5,000.
You'll also need a criminal history background check as is standard in many countries.
The entire visa application will take from two to five months. The time frame will depend on your local lawyer, how organized you are, and the pathway to the visa you have selected.
Can you get a Work Permit on a Friendly Nations Visa?
Yes, when your Friendly Nations Visa is processed, you can apply for a Panama work permit. The Ministry of Labour issues your work permit (the Immigration Department issues your Friendly Nations visa.)
The work permit will give you full employment rights to work for a Panamanian company.
You'll need a local lawyer to help with the application process.
The application fee for a Panama Work Permit is less than US$500.
Please see our page for more information on Panama Work Permits.
Do you need a Panama Friendly Nations Visa Lawyer?
You must have a Panamanian certified lawyer to submit your application. You can't do it on your own.
This cost should not be wasted money. A good lawyer will save you time, money, and hassle. A Panama Friendly Nations Visa lawyer will know the process and understand the requirements. They'll know where to speed up the visa application process, and understand which parts are non-negotiable.
For non-Spanish speakers, local representation will also make navigating the system much easier. Many quality Panama immigration lawyers have English-speaking lawyers available to help you.
They'll be able to advise you on the best pathway to qualifying for the visa. And, they'll assist with making that happen by helping with company setup or purchase, real estate purchase, your investment, or getting a work permit. And, if you want help with other immigration processes, your lawyer should be able to assist. This can include getting identification cards and registering as a resident.
With the right lawyer, you're more likely to avoid mistakes which means that your application will be accepted at the first submission.
Advantages of living in Panama (beyond the taxation)
Expats love living in Panama, and more and more people are moving to Panama to live and work. The quality of life for Expats is exceptionally good. Panama offers great natural beauty and is perfectly positioned to explore Central America, the Caribbean, South America, and North America.
Please see our Living in Panama page to find out why the country rates so highly in Expat surveys. The cost-of-living, climate and healthcare attract many remote workers, location-independent businesses, and retirees.
The low taxation rates are an enormous appeal for people generating an income from outside the country. Tax residence in Panama can give you access to zero per cent Panamanian tax on your global income. If you understand the tax system, this can offer massive benefits. Just be aware that there can be complications, especially if you are a US citizen.
Next steps for a Panama Friendly Nations Visa.
If you think you qualify for this visa, we suggest checking out more information on Panama as a starting point. There are many Expat sites, blogs and forums that will give you a good starting point.
We have a fantastic Expat Blog on working remotely in Panama and Moving to Panama.
If moving to Panama sound like a great idea, then start by finding a quality Panama Friendly Nations Visa Lawyer. They'll give you all the information you need to get the process started.
Good luck with your adventure. Panama is a beautiful country with a unique and varied people and culture. This visa makes it accessible to millions of people around the world.