Moving abroad can seem daunting. To help, we've gathered everything you need to know to get started. We'll walk you through the nuts and bolts of moving to Italy.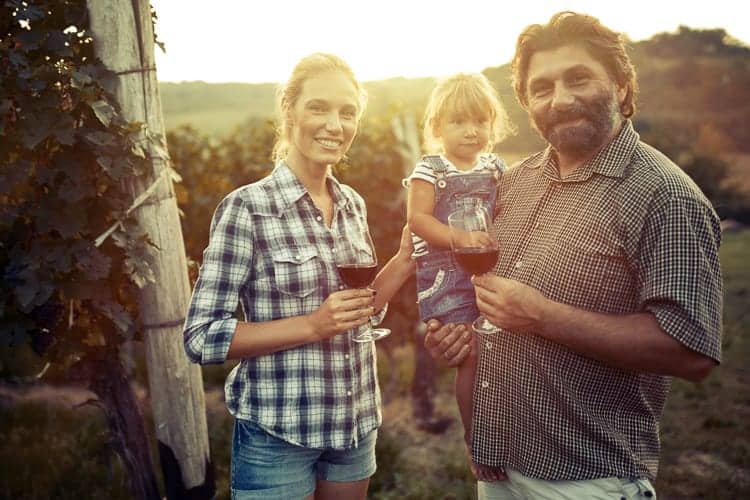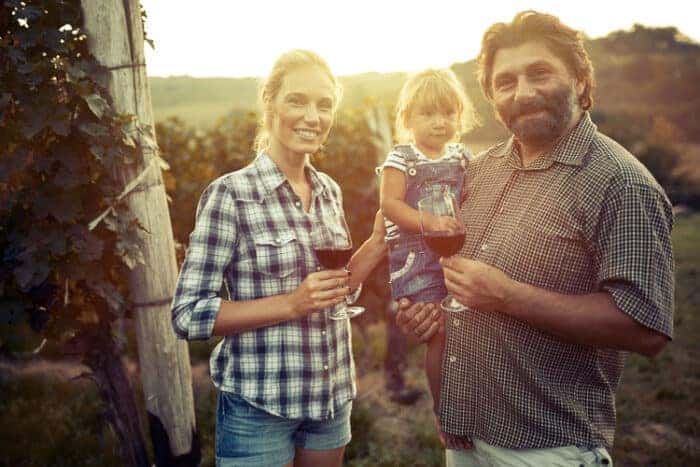 Why Should You Be Moving To Italy?
Italy is a country with a rich culture and a beautiful landscape. There are many benefits to moving to Italy, with great opportunities waiting if you decide to make a move. Check out our guide to Living in Italy for a real look at Expat life.
Visas for Moving To Italy
Unless you are from the EU and part of the Schengen area, you will need a visa when moving to Italy. There are Italian visas to suit your reason for relocating to Italy. This includes investing or launching a business, retirement, studying, or working in Italy.
For most people, you'll need to get your visa before you arrive in Italy. Chatting with an experienced Italian immigration lawyer will ensure that you get the right immigration permission as easily as possible.
Paperwork once you arrive in Italy
Your visa is your official permission to enter the country. However, once you arrive, you'll need to sort out your residence status.
There are four official documents you'll need when you move to Italy.
Permesso di soggiorno (PdS) – permission to stay.
Residency at the comune for you ID Card or carta d'identità.
Italian Tax ID.
Tessera Sanitaria.
Permission to Stay – Permesso di Soggiorno (PdS)
You've got eight days to apply for the PDS. The first step is to submit an application at a post office. The second is an appointment with the nearest police station or questura. For the appointment, you'll need supporting documents, your passport, and four passport photos. The officer will take your fingerprints.
Note: You just have to submit the application with eight days; it may be weeks until you have your appointment. You'll have a receipt until the official permit is issued which shows you are legally in Italy.
The fees for the PdS vary depending on your immigration status, but budget around €200 each.
Register your residency with the municipality (comune)
Once you have your PdS you'll need it and your tenancy agreement to get your ID card. The local municipality will issue these for you.
Codice Fiscale or Tax ID
To get a tax ID, you'll need to submit an application to the Italian Revenue Agency. They'll issue your codic fiscale which you'll need for day-to-day life. You'll use it to open a bank account, get a mobile service, enroll in the health system, and much more.
There is no fee for this.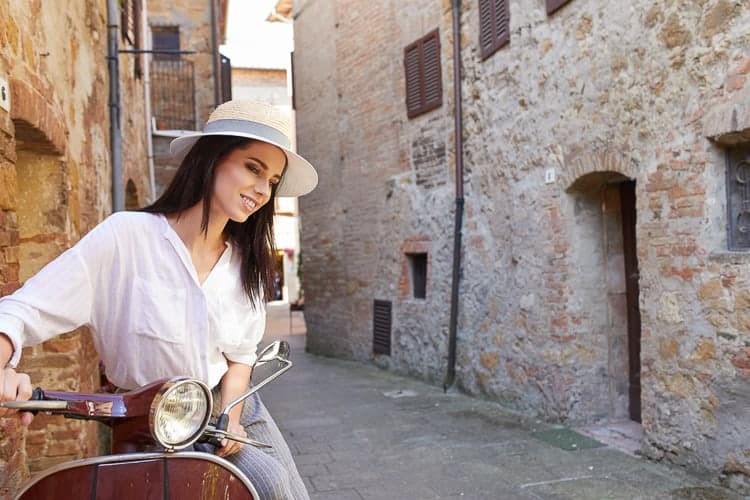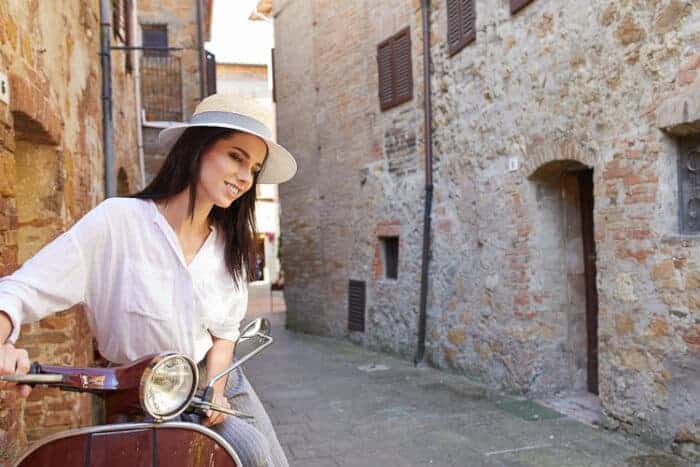 Italian Health Insurance Card – Tessera Sanitaria.
With your PdS and your codice fiscale you can register with the Italian Health Service. You'll apply at your Local Health Authority office or ASL.
Even if they intend to register for public health, many Expats choose to keep private health insurance. It is relatively cheap and has many benefits. You have more flexibility in your choice of where and who treats you. Also, waiting times and language are simpler in the private sector.
House-hunting in Italy
Before moving to Italy, an Expat has to find a place to live. Depending on how long you will be relocating to Italy, you may want to rent or buy your own place.
Renting
Rental costs vary depending on the area, particularly the local neighborhood. Costs also depend on size, facilities, and the condition of the property. The average size of an Italian home is quite small at 81 m², smaller than those in Spain, Germany, or France.
The rental cost of a two-bedroom apartment in Italy is around €800 per month. It can be as low as €490 or rise up as high as €1550, depending on the location.
In Italy, expect to pay a one-month deposit upfront, in addition to the rent for the first month.
Most rents are negotiable, and it's possible to get a reduction: your agent should be able to suggest what you should offer. There is a tax deduction for rent if you become a resident.
Utilities
Payment of utilities (electricity, water, gas) is usually under the tenant's name. The tenant is also responsible for changing account details. This takes time, so it's better to do it before moving. You may be able to negotiate with your landlord so that these accounts are in the landlord's name.
Furnished or Unfurnished
Apartments are furnished (arredato) or unfurnished (non arredato). When an apartment is unfurnished, it means that the apartment is totally bare. You should expect to find no essential kitchen appliances, possibly no light fittings. Only a toilet and sink are guaranteed!
Rental Contracts
There are three common types of long-term rental contract in Italy:
Transitory contract. This contract is for stays of 1-18 months.
3+2 contract. Also called the ordinary contract, this type of long-term contract is a three-year contract renewable for two years.
4+4 contract. This contract is valid for four years and has an option to renew for another four years.
It is important to get a rental contract from the landlord. It is proof of accommodation and is a requirement for residency. You will need an Italian Tax Number (Codice Fiscale), as well as a letter of employment or study enrollment.
Best Places to Rent in Italy
Rome. Italy's capital is great a relocation choice. There's a reason why tourists flock to the city as there is so much to experience. With some research, you will discover the best areas to live that suit your lifestyle. Trastevere and Testaccio are vibrant and popular with students. Aventino, Cassia, and Ponte Milvo are quieter and good for families with access to international schools. Monteverde Vecchio and Monteverde Nuovo may offer cheaper properties for rent.
Florence. If you love Renaissance art, Florence is the right city to move to. This Tuscan city has a lot of properties, with varying prices that suit every wallet.
Perugia. This city in Umbria is rich in Italian history and architecture. Perugia has a large population, despite being a small city. The rental costs are generally not high.
Turin. This city in the north of Italy offers a lot of baroque architecture and French cuisine. There are a lot of apartments for rent here, all for reasonable prices.
Purchasing Property
If you are moving to Italy for the long-term, purchasing property is another option. According to the IMF, buying real estate in Italy is a safe investment. The mortgage interest rates have dropped and compare well to other countries.
Purchase Costs
There are a lot of properties for sale with different price ranges and amenities. The average cost of purchasing a residential property in Rome is €3,270 per m² and €4,000 per m² in Florence.
In addition to the purchase price, there are other costs that a buyer should be aware of:
Registration Tax: 3%-7% of the declared value of the property.
VAT: 4%-22% of the purchase price.
Land Registry Tax: 1% of the price of the property.
Notary fee: 1% to 2.5% of the price of the property plus 22% VAT.
Legal fees: 1% to 2% of the price of the property plus 22% VAT.
Real estate agent's fee: The buyer and seller split this cost. As a buyer, you should expect to pay 1.5% – 4% of the price of the property plus 22% VAT.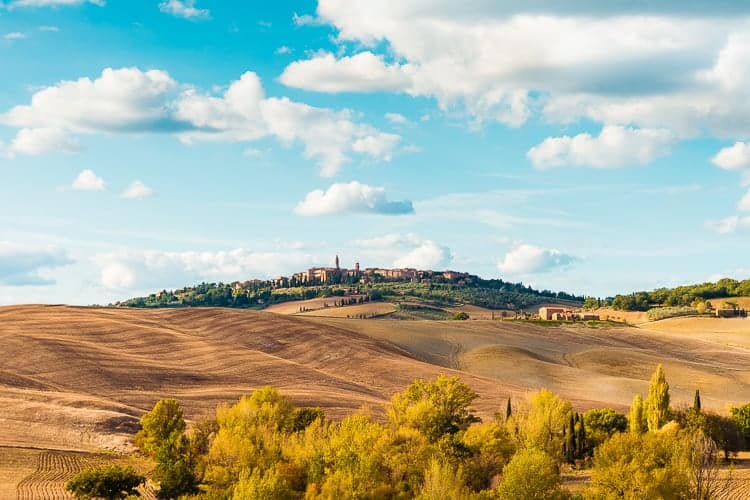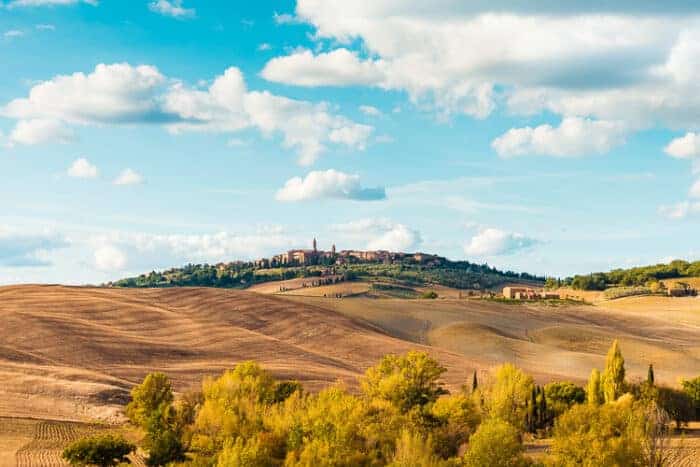 How to Purchase Property in Italy
The process of purchasing property in Italy is complex. We recommend that you speak to a lawyer who understands the process before you begin to house-hunt.
You will need the following documents.
Purchase Offer. This document communicates your intention of purchasing a specific property at a specific price within a specific amount of time. This document becomes binding when both parties sign it.
Preliminary Agreement/Contract. Also called the compromesso, which both parties need to sign. This document contains details of the property, price, address, description, and final contract date.
Final Deed of Sale. The final deed of sale, or Rogito, concludes the sale of the property. You will sign this at the closing in front of the notary. As a general rule, you will receive the keys at the time of signing the final deed of sale.
Other than the above documents, the notary will also require the following.
Ownership title or Atto di provenienza.
Floor plan of the property.
Cadastral document or Visura catastale.
Energy certificate or Attestato di prestazione energetica.
Building permit (if the property was built after September 1967).
Seller and buyer identification documents.
Best Places to Purchase Property in Italy
Aside from favorite Italian cities, there are regions in Italy that are great to live in.
Abruzzo. This rural region boasts beaches, mountains, and hills. It has a lot of national reserves and medieval villages located on hilltops. The price of a property is relatively inexpensive. For example, a villa with three bedrooms and three bathrooms can cost €530,000.
Marche. Considered the "new Tuscany," Marche has beautiful beaches and medieval and Renaissance architecture. Housing is affordable here, with villa prices as low as €520,000 and apartments costing €200,000.
Basilicata. This mountainous region is the "instep" of Italy's boot. Property prices in Basilicata are also affordable, with a semi-detached villa costing approximately €275,000.
Moving your things to Italy
Your costs for moving your goods to Italy will depend on a number of factors.
How much stuff you have.
Your country of residence.
How long you have owned the items.
The value of the items.
The method you choose to move to Italy (sea, air, road, etc.).
You can check out the guidelines on the Italian Customs Department website. Some items may be liable for import duties and tariffs.
The documentation you need will also depend on your immigration and citizenship status. A good international removals company will be able to advise you on the exact requirements.
You will be required to fill in a health check on some goods, also called a USMAF declaration.
Check out our guide to International Removal Companies. It has everything you need to choose the right company for your precious belongings.
Learn Italian
Italian is considered an easy language to learn by many. Certainly, learning enough to order a coffee and chat with your neighbor is very achievable.
Speaking Italian is also important if you want to work in Italy. And, if you eventually are aiming for Citizenship in Italy, you'll need to pass an Italian language test.
Lessons and language exchanges are freely available in Italy.
If you want to get started early, there are two options that many recommend.
Duolingo is an app that gamifies language learning content.
iTalki is a platform for online language lessons, from formal grammar to casual conversation practice. You can find teachers and tutors to meet over Zoom or Skype.
In bocca al lupo! Good luck!
Italian Differences
Italy is a vast melting pot of cultures and peoples. However, there are some characteristics common to many Italians.
When moving to Italy, you will find yourself immersed in a rich culture!
Family Values
For many Italians, the family is the center of social structure.
Living with an extended family is common, especially in the southern regions.
Children are not pressured to move out of the house. It is common for Italian parents to let their adult children stay.
Shopping
Italy is the country of cash – it is one of the lowest adoption rates of credit card payments in Europe. This is due to culture, not technology.
Italians often practice il riposo. Businesses temporarily close from 2 p.m. to 5 p.m.
Transactions should always come with receipts. A shop can face large fines if they do not issue receipts to customers.
Dining
Unlike Americans, many Italians do not put ice in their drinks.
Meals take time. Dinners in Italy often start at around 7 p.m. and end at 9 p.m.
It's not considered rude not to tip when dining at a restaurant. Most of the time, your bill will already include a cover charge or coperto.
Clothing
Many Italians take pride in their appearance, especially in the clothes they wear.
La bella figura, meaning "dress to impress", is still a social and cultural norm for many.
Gift Giving
Avoid red or yellow flowers or chrysanthemums as gifts.
Black is the color of mourning, and purple is a symbol of bad luck. Try not to wrap gifts in these colors.
If you bring wine as a gift, try for a good bottle. Quality matters over quantity.
Traditionally, you open gifts as you receive them.
That's all you need to get started on moving to Italy.
Before moving to Italy, you should also consider customs and immigration regulations, your belongings when you move abroad, and your health insurance. These things are essential, and being aware of them before you move will make your transfer hassle-free.
To make things easier, you can view our Moving Abroad Checklist for the things you need to know when moving to Italy. You can also speak to our trusted Italian Immigration Law partner to choose the perfect visa and get all the help you need to apply.
Find out more about life in Italy here.