Italy is famous for la dolce vita, literally "the sweet life". The phrase embodies the principles of living life to the fullest, complete with indulgence and style. There is a unique Italian charm that continues to draw Expats to this beautiful country. In this article we explore the reality and practicality of living in Italy.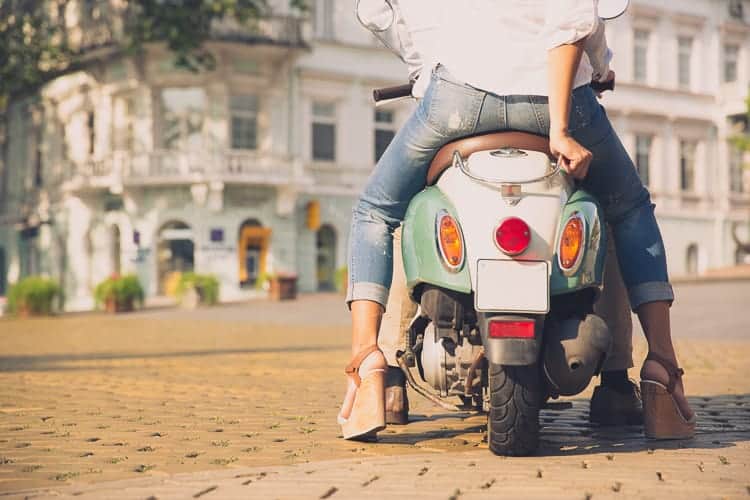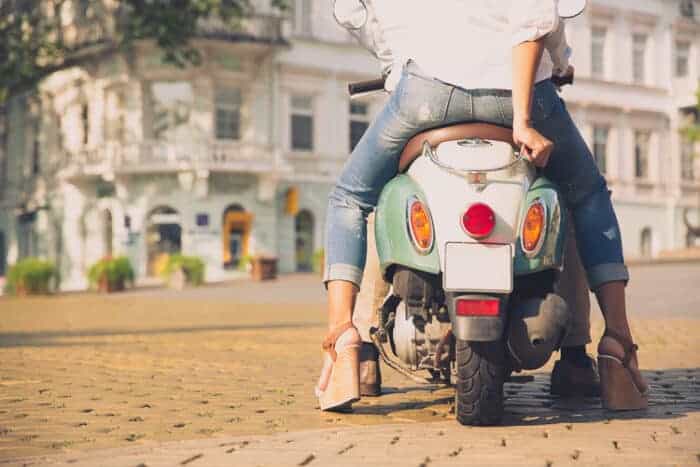 Why do people choose to live in Italy?
Which of these quotes resonates with you?
"Italy is a dream that keeps returning for the rest of your life." – Anna Akhmatova
"Everything you see I owe to spaghetti." – Sophia Loren
Aside from the magical scenery, there are many other reasons why you should choose Italy as your new home:
Better quality of life. Expats quickly realize the value of a slower pace of life, where rushing around is less important than time with family and friends.
Favorable climate. The Mediterranean climate is hard to beat in terms of mild winters and hot summers for sun-lovers.
Great food. It's hard to think of a nation that is more famous for its food. Italian food is popular around the world, and the fresh ingredients and passion found in Italian cuisine is second to none.
Good international flight hubs. Like many countries in Europe, Italy has a good transport system with international airports operating from most major cities. Direct flights to many US hubs are regular and fairly cheap.
Cheaper cost of living, if you choose the right location.
Italy in Seven Facts
The country has a population of around 60 million people.
There are an estimated 5 million foreign residents. This doesn't include those who have taken Italian citizenship.
There are 6 international borders: Switzerland, France, Germany, Slovenia, the Vatican City, and San Marino.
There are 4,700 miles (7,600kms) of magical coastline.
Around 40% of Italy is mountainous. And, it has the most volcanos in Europe
Italy has only been a nation-state since 1861, one of the youngest in Europe.
There are a few theories on what the colors on the flag represent. Pick from hope, faith, and charity, or the plains, the snowy mountain tops, and the blood spilled in Italy's wars of independence.
Daily Living in Italy
Here are some important pointers about daily life in Italy.
Cost of Living in Italy
Overall, the cost of living in Italy is cheaper than in many European countries. Outside the main cities, expenses such as internet connection, rent and public transport are cheaper than in the US. However, Italian salaries are also lower. You should carefully consider how your income and outgoings will compare.
How much you spend can vary hugely. If you choose to live in big cities such as Rome, Milan, Verona, or other tourist hotspots, you will have a higher cost-of-living. These spots can cost about 50% more overall than if you live in a smaller town or in a rural area. The cheapest places to live are in the south of the country. Here a couple can live very comfortably on €1,500 per month.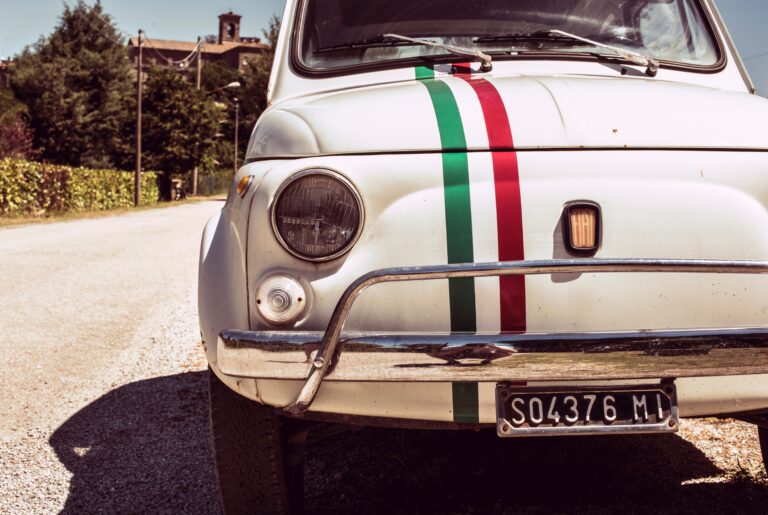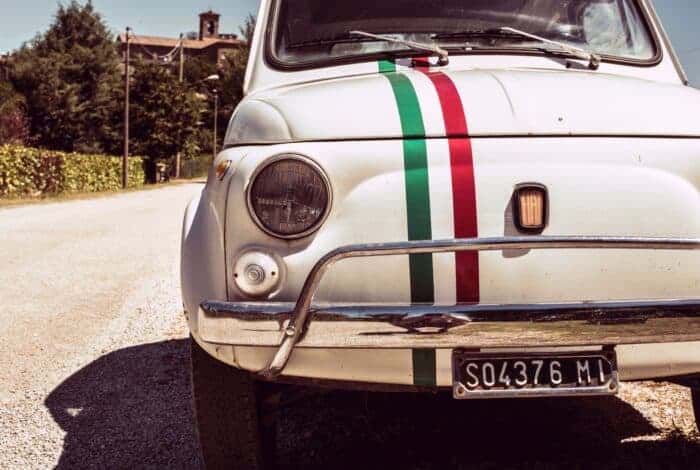 Italian Cost-of-living statistics
Some broad statistics can give you an idea. According to OECD statistics, the average disposable income in Italy is USD 26,588 a year. This is lower than the OECD average of USD 33,604 a year. But there is a considerable gap between the richest and poorest. The top 20% of the population earn over six times as much as the bottom 20%.
Another rough guide is the US State Department per diem rate. This is the amount the State Department pays its employees to cover their basic daily expenses while abroad. The average for Italy similar to the United Kingdom and 25% lower than Switzerland.
With eating out, there are a wide variety of options depending on budget. As an example, two people can enjoy a meal at a mid-range restaurant, with drinks, will typically cost around €55.
Home cooking is a popular alternative. Fresh food is affordable, with local markets being a great source of seasonal produce. Americans are often delighted at the value and quality.
Wine, beer, and spirits are cheap compared to many European countries. And with delightful names like limoncello, Chianti, and campari there's a lot to experience.
Italy is a fashion mecca, and Italians take great pride in how they dress. The cost of clothing is generally higher than in other European countries, but you can find cheaper brands in high street stores. There are also a variety of outlet malls, where you can pick up good quality bargains.
The low average wage and relatively high unemployment rate mean that home help is also affordable.
Language in Italy
Italian is the official language, with 93% of the population being native Italian speakers. There are also regional dialects in Italy, and in some parts in the north you will hear German, French and Latin.
Many Italians speak one or more foreign languages, with around 80% having at least some second language capability. However, other European languages are common. Around 34% of the population speaks English, and Italy rates as moderate on the English Proficiency Index. Younger people are much more likely to have some English than older generations.
These days, the language barrier is less of an issue, with the many translating apps available. But outside the main tourist traps you may struggle to make yourself understood without un po' di italiano – a little Italian.
You can learn Italian in language schools, arrange for private tuition, or use one of the many on-line options. If you decide to live in Italy you will find that Italian is one of the easiest languages for English speakers to learn.
Transportation
Like many European countries, Italy has excellent public transport. In many cities you can get by without a car, and intercity buses and trains are regular, cheap, and safe.
Buses
Italian buses run within the cities and between them. Bus services are usually limited during public holidays and Sundays. Buses traveling to the countryside also have schedules catering for locals. This means departures in the early morning and late evening, but very few in between.
Remember to purchase your bus tickets and validate them immediately once you board. Getting caught with a non-validated ticket can mean a fine of €50 to €110.
Trains
If you want to travel around Italy by train, you should use the Frecciarossa. These are high-speed trains that reach almost 300 km/hr.
You can purchase your ticket online, and the cost depends on the route and time of day. For example, a trip from Bologna Centrale to Roma Termini costs from €28 to €87.
Metro
Rome, Milan, Naples, and Turin have metros.
Rome's metro has three lines (A, B, and C) and 73 stations. One metro ride ticket costs €1.50. You can also purchase tickets that are valid for varying periods, from 24 hours to seven days, from €7 to €24.
Milan's metro has four lines (red, green, yellow, and purple) and 106 stations. A fifth line (blue) is under construction and will cross east to west Milan, connecting Linate airport with the center and Lorenteggio. A single trip ticket costs €2 and is valid for ninety minutes.
The Naples metro has three lines (Line 1, Line 6, and the Naples-Aversa Metro) and 26 stations. Ticket prices range from €1.50 to €294.00, (90 minutes to twelve months).
Turin's metro has one line and 23 stations from Collegno to Moncalieri. A single ticket costs €1.70 and is valid for 100 minutes.
Air travel in Italy
Air travel is cheap and easy in Italy, with all the major cities having airports, many of which offer international flights. You're always close to a connecting flight.
The top five airports with the airport code are:
Rome's Leonardo da Vinci–Fiumicino Airport (FCO).
Milan's Malpensa International Airport (MXP).
Venice's Marco Polo Airport (VCE).
Bologna's Guglielmo Marconi Airport (BLQ).
Naples International Airport (NAP).
Pre-COVID, these offered flights to hundreds of destinations worldwide, and they are set to resume as governments lift restrictions. The cost of a non-stop flight from Rome to New York is roughly €400, and takes under ten hours.
Safety
When it comes to safety, Italy is similar to other European countries. The main concern is being a victim of petty crime such as pick pocketing. This happens more in densely populated zones especially in tourist spots and on public transport. Keep vigilant and alert in crowded places.
The sale of counterfeit goods is a crime in Italy. If you're caught buying counterfeit goods, you can be fined up to €10,000.
Sports and Recreation
Like other European countries, Italy's most popular sport is football. Its national men's team currently ranks seventh in the FIFA men's ranking. There are also traditional or regional sports that Italians love.
Calcio Fiorentino – It is an early form of Football and is played in a rectangular field of sand. Every third week of June, three matches of calcio fiorentino happen Piazza Santa Croce in Florence between the city's quartiere.
Palla – It is a traditional street game played in the villages like Grosseto and Sienna. It's a ball striking game similar to tennis, except that players are bare-handed or use gloves and don't use rackets.
Hitball – It's an indoor game where players strike a volleyball-sized ball into their opponent's goal post.
Italy is also famous for its car and motorbike production, and its corresponding passion for racing. As well as watching events, you can explore driving experiences, from luxury cars, to track racing.
Italy's fantastic climate also encourages outdoor pursuits. Walking, cycling, and fishing are common in summer.
In winter, some of the finest skiing in the world is available to you, as Italy is home to Europe's highest mountain ranges. With their high altitudes, the season is long, and the scenery is stunning. For example, in the Dolomite mountains there are twelve major ski fields with thousands of kilometers of trails.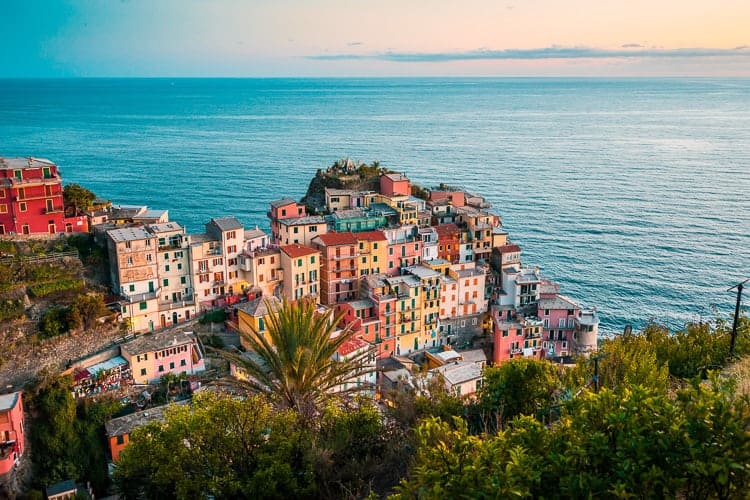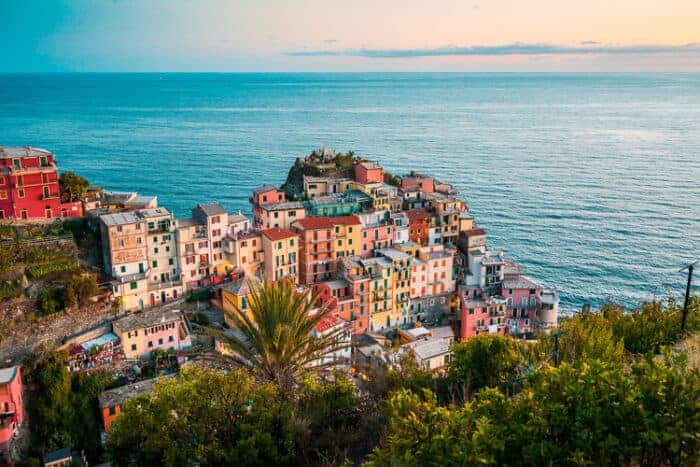 Nightlife
Socializing in Italy can be best done through its nightlife. Bars and cafés are open until late, and there's an abundance of clubs, pubs, and discotheques. The legal drinking age in Italy is 16 years.
Binge-drinking and public intoxication is frowned upon in Italy, a merry glass of wine with friends is what it is all about.
Culture
When describing Italy's cultural scene, only superlative words are acceptable! Italy is one of the top tourist destinations in the world and is one of the birthplaces of civilization. The Roman settlement of Pompeii was founded in the 6th-7th century BC. Italy was the center of the Roman Empire which impacted the known world. From its language of Latin comes many of today's western languages, together with our calendar and the modern western alphabet.
If you are a history buff, living in Italy will delight you. There are more UNESCO World Heritage cultural sites than any other country in the world.
For art lovers, Italy was the home of Renaissance painters, including Leonardo da Vinci, Michelangelo and Raphael. The beauty of their art is matched by the art museums themselves, which are stunning pieces of architecture. Modern art is also very important in the culture today.
Italian music also has its place in the cultural scene in Italy. From Gregorian chant, to world-famous opera singers, to modern music, there is much to experience.
Food
Italian cuisine is so much more than pizza and pasta. Authentic Italian dishes that you will experience in Italy may be very different (and much better) than Italian cuisine you have tried elsewhere. The cuisine in is a Mediterranean diet, using olive oil and fresh produce.
Each region of Italy has its own food specialties, with more differences between the regions than you might expect. This is in part because of the length of the country, and also the difference in climate. For instance, in the north you are more likely to get potatoes, rice, and polenta; and further south pizza and pasta is more common.
Eating Out
Lunchtime opening in restaurants is typically 12 noon to 2:30pm
Evening opening is generally not until 7pm, and it's generally quiet until about 9pm. Most people will book around 9pm for their evening meal, which may go on until very late in the evening.
The pace is slow and leisurely.
Kids don't have their own menu, but are expected to choose food from the main menu. Happily, this being Italy, they'll find lots to love.
On the menu you will usually see different sections: Antipasto (Appetizers/Snacks), Primo/Primi (First course), Secondo/Secondi (Second Course), Contorno/Contorni (Vegetables/Sides), and Dolce (dessert). You can order a mixture of courses to suit your taste. Be aware that if you just order a Secondo, then you may be disappointed. This course often comprises a protein dish with no accompaniments.
You don't need to tip in restaurants and bars in Italy. In fact, if a service charge is added to the cost of your meal it must be shown on your menu before you order. If you want to follow the Italian way, only leave tips of around €1 – €2 for each person if the service was outstanding. This may feel weird for Americans, and in that case go with your gut!
Food Shopping
Italian bakeries, open air markets and small grocery stores all offer a great choice. You will find that the shopkeepers and stallholders are friendly and helpful. Larger supermarkets tend to be similar to those around the world, although they may have larger sections for fresh meat and fish.
A shop to buy cured meats is not called a delicatessen. Instead, look out for a Norcineria (from the town of Norcia, famous for cured meats), or a Salumeria, or Gastonomia.
Of course, Italy specializes in ice cream or gelato, and gelateria can be found in every town. Look out for a sign that says 'fatto in casa', which indicates the ice cream is homemade.
The cost of food varies depending on location – tourist spots will be highly priced. As a general guide, you can get by on €35 per day per person. You can eat out for as little as €14 per person.
Driving in Italy
Italy's accidents rates have steadily improved over the years. Accident rates have halved from their 2001 levels and this trend continues.
However, you don't have to been in Italy for long to realize that many people drive fast and assertively. It can be a little intimidating, and you'll need your wits about you until you acclimatize.
It's normal to hear the sound of the car horn in Italy. You can hear it as a warning in hairpin turns, or even when greeting friends and celebrating events. You seldom hear a driver blow the horn because of annoyance or anger.
The speed limits are as follows.
Urban zones: 50 km/h (ca. 31 mph).
Minor out-of-town roads: 90 km/h (ca. 56 mph).
Major out-of-town roads: 110 km/h (ca. 68 mph).
Freeways: 130 km/h (ca. 81 mph).
Working in Italy
Finding a job in Italy can be difficult. The country ranks third in unemployment among European countries and this may take longer to improve as a result of the COVID-19 pandemic.
As an immigrant in Italy, there are certain procedures you need to complete to legally work. The process depends on your nationality.
Working as an EU Citizen
People from EU countries just need some basic documentation:
Tax identification number or codice fiscale.
Valid ID document or passport.
Residency permit from the Questura.
Working as a non-EU Citizen
Non-EU citizens must also secure a work visa and there are restrictions on how many work visas are issued each year.
Your employer sponsors your work visa. So if you're planning to move to Italy for work, you should first secure a job.
Formal Employment
If you want to work in Italy under an Italian employer, here are a few things you should know.
Pay
There is no statutory minimum wage under Italian law. Instead, employees should receive a livable salary for themselves and their families. As the cost of living in Italy is lower than in the US, the livable salary is also lower.
The gross monthly salary in Italy ranges from €1,288 to €4,703.
Work Hours and Annual Leave
Italian law limits a standard contract to forty hours a week. A typical working day is from 9 am to 1 pm and from 2.30 pm to 6 pm, with a break for riposo.
You should have at least one day off per week, usually Sundays, as well as public and regional holidays. Employees also receive annual paid leave of four weeks per year, apart from domestic staff who get 8 days.
If you work in excess of the forty hours per week, or work on holidays, this counts as overtime. Overtime should be a rare occurrence, and you should receive at least 30% more than your normal rate for these hours.
Taxation
An employee is subject to three types of income tax in Italy.
National income tax. Levied on all income and ranges from 23% to 43%.
Regional income tax. The rate ranges from 1.23% to 3.33%.
Municipal income tax. Similar to the regional income tax, this tax depends on the municipality of residence. The rate ranges from 0% to 0.8%.
US citizens still have to submit a US tax return, even if they live in Italy. This doesn't mean you'll pay double taxes. You may still be liable for taxes in both countries, but a tax treaty between Italy and the US aims to minimize this. US citizens can also claim deductions for income earned abroad.
Remote Work
Remote work is also possible. You can secure a work visa for self-employment in order to work remotely while living in Italy.
If you have a non-Italian employer and work in Italy remotely, there is a special taxation regime. It allows a 70% exemption on employment income earned in Italy for an initial period of five tax years. The exemption can go up to 90% for individuals who move to Southern Italian regions.
You can extend this exemption for another five years if you purchase real estate in Italy or have at least one dependent child.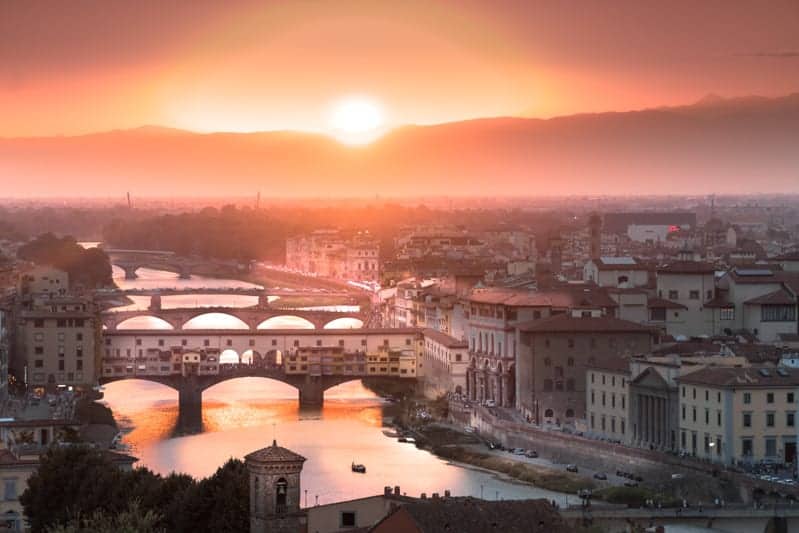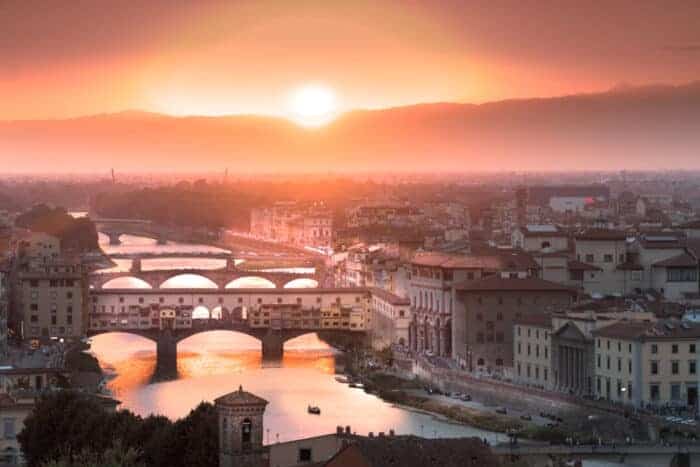 Internet Speed
Internet connection in Italy is reasonably fast, ranking 49th in mobile and 51st in fixed broadband connection. The city of Milan has the fastest mobile download speed.
Italian Education System
Education Options For Children
If you will be living in Italy with your children, ensuring you provide for their education is likely to be a priority.
Education is compulsory for children from the age of 6 to 16. State schools are free and are available for EU and non-EU citizens.
Home education is a legal option, but it is more closely regulated than in some other countries. You must notify the authorities that you will be home-schooling your children, and provide a written curriculum in Italian. The children must also take exams to demonstrate their learning.
If your little ones are younger, Early Childhood Education and Care (ECEC) is available. This is in two stages: nurseries for 0-3 years old, and preschool 3-6 years old. Nursery costs are not covered by the state, but if your child is enrolled in a state preschool then this is free. Early years education in Italy is considered of very good quality, but demand exceeds supply in many areas.
Studying in Italy
People who want to study at university in Italy must first get their qualifications recognized. You must have a secondary school qualification or have a minimum of twelve years' schooling.
You can also study in Italy through state-funded and private scholarships and grants.
Private rental accommodation can be expensive. An international office at a university can provide cheaper rentals, and it's wise to confirm with them whether they guarantee housing for international students.
Italian Healthcare System
Italy spends over 9% of its GDP on healthcare, and as a consequence, it is regarded as having an excellent healthcare system.
The national healthcare system is known as Servizio Sanitario Nazionale (SSN). It is region-based, meaning regional governments in Italy are the ones responsible for the implementation and delivery of the service. The national government makes sure that the general objectives and fundamental principles are met.
Overall, the SSN provides free or low-cost universal coverage to all Italian citizens and non-citizens with residency status. SSN covers visits to doctors and to specialists, hospital care and treatment, a discount on medication, and ambulance and lab services.
However, there are differing reports about healthcare through the SSN, as waiting times, the language barrier and bureaucracy can be difficult to negotiate. Many local citizens as well as Expat residents opt for supplementary private health insurance.
Healthcare for Expats Living in Italy
EU citizens can access SSN benefits for free using their European Health Insurance Card, the reciprocal agreement for healthcare within the EU.
For others, if you are in Italy on a visa, and haven't become a legal resident, you must have private health cover. Health insurance from private companies can be expensive. Depending on your individual circumstances, a better option is Expat health insurance.
You can access SSN once you have a full residency permit or become an Italian citizen.
Religion
"Italians feel that Roman Catholicism is as Italian as pasta."
– Alex Roe, How The Vatican Influences Italy (2012)
Catholicism is an integral part of the daily life of many Italians. It's where the epicenter and government of the Roman Catholic Church lies, the Vatican. Catholicism heavily affects Italian history as well as its culture.
You can see a lot of churches with varying architecture and sizes in Italy. These churches can be famous spots for tourists, Catholics and non-Catholics alike. All over Italy, you'll hear church bells ring frequently throughout the day.
However, the separation of church and state is defined by the Article 7 of the Italian constitution. This means that no-one can discriminate against anyone for their religion, race, or sexual orientation.
The Best Places to Live in Italy
Italy offers something for everyone. From the ancient to the modern, from mountains to the coast, urban life, or country idyll – the choice is yours.
Here's our pick of seven favorite places for Expats to live in Italy.
Milan
Italy's most cosmopolitan destination. Recently rated as the best Italian city to live in, locals and visitors alike love the city. There are large employers and a range of international schools. The outskirts are more affordable than the center.
Bolzano
This city in the north of Italy rates highly in terms of quality of life and safety. It's cheaper than Milan, and has a thriving Expat community, with good employment opportunities. Another advantage is its beautiful setting.
Bologna
Another city in the north of the country, Bologna has a great social life, and great work opportunities. It is popular with students, and young families.
Genoa
This is on the coast and part of the Italian Riviera. It also boasts being the birthplace of Christopher Columbus. If you like seafood, then you might want to consider this city, or one of its nearby towns.
Perugia
The capital city of the region of Umbria. This is a cultural and artistic center, with various festivals throughout the year. It's a two-hour drive from Rome, traditional, tranquil, with friendly people.
Olbia
This is ranked the sixth best place to live in Italy. It is found on the island of Sardinia and is a spectacular city by the sea, surrounded by lovely forests, mountains and beaches. It's a fairly inexpensive place to live, and popular with Expats. It has three airports, which connect to the mainland and fast ferries to Italy, France and Spain.
Verona
This is the home of Romeo and Juliet and has castles, historic city squares, and medieval churches. It has a relaxed feel, and it is a comparatively cheap place to live. It has good transport links for easy visits to Venice, Florence or Milan.
Before you buy or rent property somewhere in Italy, you might want to check out these places.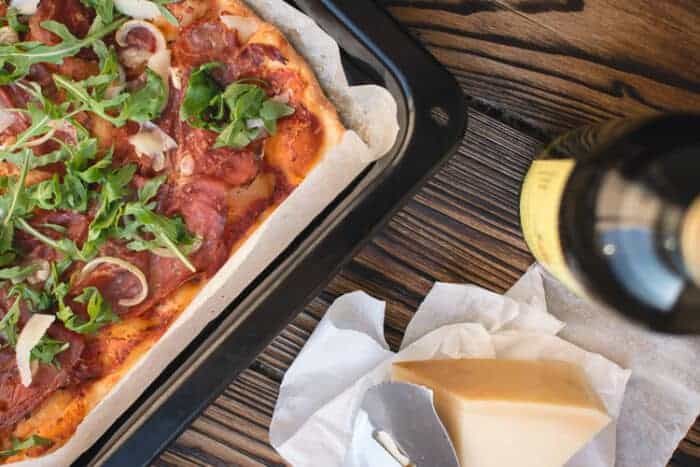 1 Euro house for sale?
In early 2019, sixteen towns in Italy started to sell houses for €1. But these houses need refurbishing. You have to spend at least $17,000 on renovations, and your purchase costs. Although this may look like a good offer, you still need to read the fine print carefully.
We strongly suggest a talk with an expert before you apply for the scheme.
Retiring in Italy
Before you can retire to Italy, you have to first secure an Elective Residence visa.
Receiving your pension from an international source can be tricky. To make sure you'll get your retirement benefit, contact your benefits office. They can provide you with the details of your pension transfer, and you can notify them of your change of address.
Your pension from an international source is subject to a flat tax rate of 7% in Italy. If you're from the US, this income tax is in addition to any federal taxes you pay back home.
The best places to Retire in Italy
If you're planning to retire in Italy, you might explore one of these less-populated regions.
Abruzzo
This region is underrated, and tourists don't flock this place. Its mountainous environment and friendly locals will make life very peaceful.
Tuscany
Known for its vineyards and chianti, Tuscany can provide a life filled with culture, history, and natural beauty.
Sicily
Sicily is a great location if you're more laid back. It has stunning beaches, pleasant weather, and low living costs.
Are you ready to Start Living in Italy?
Like all countries, living in Italy has its positives and negatives. But, the amazing experience available is undeniable. The romance of Italy is not just for tourists, choosing to live in Italy can make it every day life. Expats can testify that moving to Italy and starting over is worth it.
Before you make detailed plans for your new lifestyle, speak to one of our lawyers for tailored advice for your situation.