The Czech Republic's capital, the picturesque city of Prague, is home to 1.3 million people. Rich with cultural history, Prague serves as a home to many multicultural communities. In many recent surveys of Expat satisfaction, Prague ranks highly ahead of many better know destinations. Living in Prague, Czech Republic offers many benefits, from accessible healthcare to appealing career opportunities. Sound tempting? In this article, we cover everything you need to know about Expat life in the best city in Czechia.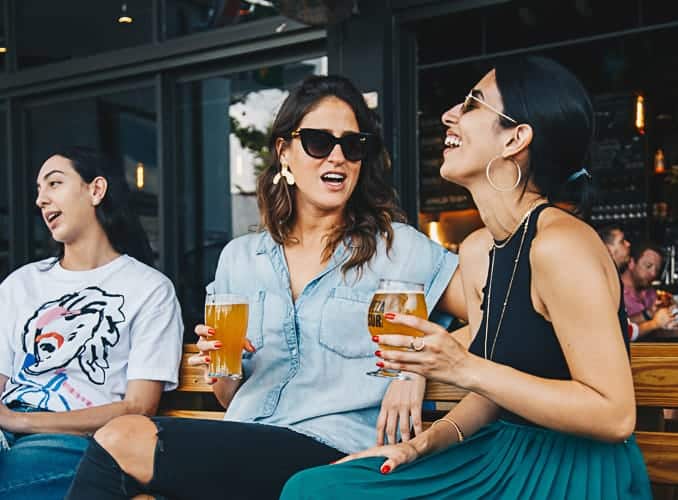 Why Live in Prague, Czech Republic?
Since its establishment and inclusion in the EU, Czechia has been experiencing steady economic growth and Prague is at the heart of it. This, together with other benefits listed below, makes the capital city, Prague, a great place for Expats to move to.
Accessible Healthcare System
If you're living abroad, healthcare is one of the top amenities you need to know all about. The Czech Republic's healthcare system has admirable infrastructure and skills. It provides high standards of treatment in a universal health care system. So, if you are a resident of Czechia, you're automatically a member of the general health insurance system.
Prague has many international standard hospitals that provide both private and public healthcare. Many Expats living in Prague choose extra coverage with a private health insurance plan to access the excellent private system.
---
---
Appealing Career Opportunities
A recent influx of international companies has created a buzz in Czechia. Much of this was driven by the Czech Republic's 2014 European Union membership. Consequently, the employment rate and investment opportunities have also increased in the country over time. Expats living in Prague can often find work in the IT, finance, pharmaceuticals, and food manufacturing fields.
Dynamic Economy
Since joining the EU, Czechia has experienced strong economic growth, and with that, expanded employment opportunities. Czechia had a declining unemployment rate, from 5.1% in 2015 down to 2.0% in 2019. It ranks 14th among the forty-five European countries in terms of economic freedom. Most of this growth can be experienced while living in Prague as an Expat.
Unfortunately, due to COVID-19, the country experienced a recession as did many countries. However, the economy did bounce back, with experts predicting continued growth in 2022 and 2023.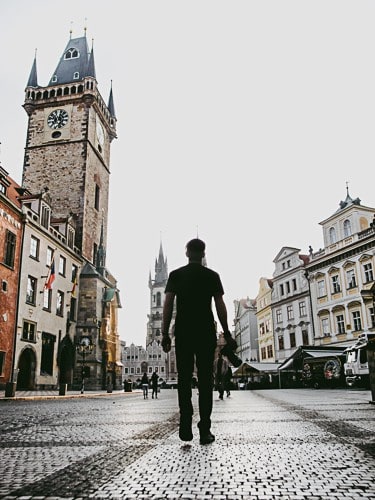 Expats Living in Prague
Prague has a thriving Expat community, and it's no wonder. No matter what you're into, there's something for everyone in the city.
Outdoor sports fans can cheer on the Sparta Prague soccer team at Letná Stadium or the Sparta Prague hockey team at O2 Arena in Prague.
History enthusiasts will be overwhelmed by Czechia's rich past, including The Velvet Revolution and the collapse of the Communist regime that happened in 1989.
With over 2000 castles, Czechia can transport you back to medieval times, making exploring the country a unique cultural experience. The biggest one is located in Prague.
Nature lovers are spoiled in the city. There are endless trails just outside of Prague and further afield for both beginner and experienced hikers. Rešov Waterfall is a worthy visit for picturesque scenery. If you love an aquatic outdoor adventure or are missing the ocean in this landlocked country, don't panic. The Vltava River in Prague is a great spot to rent a canoe or a paddleboard.
Most beer connoisseurs will appreciate the many beer festivals hosted every year. You'll also be able to try an authentic Pilsner-style brew, which originated in Plzeň in 1842. You can even visit one of several Beer Spas. Prague is definitely a city made for beer lovers.
Living in Prague, Czech Republic
Basic Information
Country name: Czech Republic, Ceska Republika (short form: Czechia, Cesko)
Location: Central Europe
Area: 78,867 km² (slightly smaller than the US state of South Carolina)
Government type: Parliamentary Republic
Capital: Prague
Currency: Czech Koruna, known as the Czech crown(CZK or Kč)
Language: Czech (official), Slovak
Religion: Roman Catholic, Protestant
Timezone: Central European Time (CET), UTC +1h
Emergency number: 112
Calling code: +420
Language
The Czech Republic's official language is Czech which shares roots with other Baltic and Slavic languages. English is commonly spoken in larger centers and tourist areas so you don't necessarily have to speak Czech to live in Prague. Most of the population in Prague speaks English adequately.
There's a wide variety of summer schools and private institutions that offer language courses to foreigners living in the Czech Republic. The majority of Czech civilians have a basic knowledge of the English language, especially in the cities. However, It's helpful to know a few key phrases in Czech. Greetings and common phrases such asDobrý den (Hello) or Jak se máte? (How are you?) are a good start.
Climate
Because of its location, Prague has a temperate oceanic climate, with mild summers and cold winters. The presence of mountain ranges in Czechia heavily affects its climate, as well as its temperate latitudes.
The geography of the country means that the climate varies in different regions. However, in general, summer in Prague is warm, with frequent rainfalls in the afternoon. On the other hand, winters are cold and snowy, with light snowfall.
The average annual rainfall in Czechia ranges from 381 mm (15 inches) to 508 mm (20 inches).
Cost of Living in Prague
The cost of living in the Czech Republic as a whole is very affordable, ranking 42% more affordable than the US. Although Prague is the most expensive city to live in in Czechia, there are fifteen neighborhoods to choose from, each offering its perks.
Your quality of life abroad will define how much money you need to live in Czechia. However, as a rough guide, you can live well on Kč 7600-16200, or around USD $350-750 per month. This amount covers public transport, accommodation, everyday meals, and other extra costs for recreational activities.
According to the Mercer 2016 cost of living rankings, Prague ranks 126th out of 208 cities. The capital city provides a better value for money as compared to other European cities like Moscow.
Real estate prices can be relatively high in Prague due to the high influx of Expats, and the prices continue to climb. Check out this site for house and apartment rental prices.
Healthcare
The Czech Republic has universal health care. Indeed, in 2018, it rated 14th in the Euro Health Consumer Index, two positions in front of the United Kingdom. Globally, Czech ranks 8th in the World Index of Healthcare Innovation. With easy access to doctors and health care practitioners, Czechia is a strong leader in the world of health. However, long wait times are typical, causing some people to leave for the private system.
In Czechia, there is public (free) healthcare and private healthcare. Free healthcare is funded through taxes and compulsory health insurance mandates.
If you're a permanent resident working under a Czech company, you and your employer both make contributions to this system. In addition, as a holder of a permanent resident visa, you are entitled to free medical care.
Private healthcare is available for locals and Expats alike, but you'll pay for it. It is, however, seen as one of the best in Europe. Moreover, you can buy private health insurance at a very reasonable cost compared to the USA. As an Expat, there are many considerations for your health abroad. For more information on International Health Insurance, see our full guide to cost and cover.
---
---
Local Transport
Local Transport
Locals living in Prague and other cities often travel by public transport. There are tram, trolleybus, and subway services; all are cheap and reliable for day-to-day use. The most popular means of public transportation in Prague is the Prague metro. The city has three metro lines and around 61 metro stations linking them.
You can purchase a long-term traveling pass if you plan on using the service frequently. You can also purchase subway tickets online, by text, and at ticket machines at local stops on the metro station.
Tickets are valid for all means of public transport in Prague, including the Petřín Hill funicular. The fares vary depending on the length of the ticket's validity, the age of the passenger, and whether the ticket was bought from the driver or a ticket dispenser. A basic single ticket valid for 90 minutes is 32 CZK for adults and a monthly pass costs 550 CZK.
Driving in Prague
If you plan to drive your own vehicle, you'll need an international or European driving license. You will also need to carry your passport, an identity card, and proof of insurance. Alternatively, there is a service to exchange your foreign driver's license for a local one. The speed limits for vehicles are as follows;
Urban Centers: 50 km/h.
National Roads: 90 km/h.
Highways: 130 km/h.
Cycling as a means of transportation is pretty common in parts of Czechia, particularly in South Bohemia.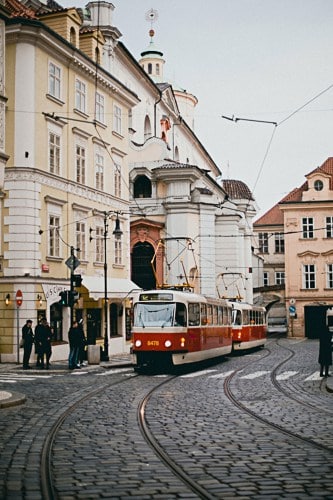 Is Living in Prague, Czech Republic Safe?
Yes, the Czech Republic is among the safest destinations in the world for both locals and tourists. Prague in particular is one of the safest cities for tourists and Expats. The crime rate is comparatively low across the country. That said, as with anywhere in Europe, you need to be aware of local con artists or pickpockets, especially in the larger cities.
Happily, the Czech Republic has experienced a recent decline in road accidents due to its strict no-tolerance policy for drink-driving.
In case of emergency, you can use the general EU emergency number, 112, to contact the fire and police departments. The operator usually communicates in English. For health-related emergencies, dial 155.
Entertainment and Leisure
Prague offers an abundance of Expat-friendly leisure and entertainment spaces, from its beautiful châteaux, energetic festivals, and castles. There are many popular tourist spots all over the city, among them are the following:
The Prague Castle
Charles Bridge
Wenceslas Square
The Clementinum
Old Town square and the astronomical clock
Prague is fantastic for experiencing local culture. Music is at the heart of much of what happens here. Many people come to enjoy jazz, contemporary, and classical music concerts and festivals.
Among the Czech Republic's most exciting cultural events is the Prague Spring International Music Festival.
The Frantz Kafka Museum also exhibits a wide range of works inspired by the modern existentialist movement.
Local Cuisine
Czech cuisine is heaven on earth for meat-eaters. The diet is very protein-focused, often with a tasty gravy. Traditional Czech food is very hearty; potatoes, pork, tomatoes, and garlic are common. Some of the most famous traditional delicacies include:
Czechs are often very friendly and like to recommend their favorite authentic places to eat. Lunch or dinner at a good restaurant can cost you Kč 190 for an excellent meal.
Meanwhile, you can grab a hearty bowl of hot soup alongside a pretty great lunch for Kč 100 or less. Even so, eating out is much more expensive than cooking something on your own. Basic Czech food staples such as meat, milk, bread, and eggs are very affordable.
Quite apart from the food, Czechia's beer is highly regarded around the globe. Czechia locals are among the top consumers of beer per capita. You can take a tour around Prague's eclectic Beer Museum to learn more about the history of beer in the country.
Apart from the local food, the beautiful city of Prague is home to many Expat communities that have brought their unique cuisines from their home country. For example, Prague has a big Vietnamese population and many delicious Vietnamese food options to choose from.
Working in Prague, Czech Republic
Working for a Czech Employer
If you're looking for new opportunities for working abroad, Prague is the place to be. Because of Czechia's continuously growing economy, more and more jobs are becoming available. These jobs aren't exclusive to locals only; many are open to other foreigners with work permits. If you speak a foreign language, especially English, it will be easier to find a job in Prague.
The statutory minimum wage is currently Kč 15,600 per month. As for work hours, the country's labor regulations specify that a standard work week should not exceed forty hours.
There are twenty standard holidays each year. Locals working in public bodies and the academic sector get up to five weeks and eight weeks of leave, respectively.
Remember that you must secure a work visa with a corresponding residence permit to get a job under a Czech employer in Czechia. Please read our Moving to the Czech Republic article for everything you need to know.
Remote Work
In general, you can carry out remote work for a foreign company from the Czech Republic. This is because the immigration laws allow Expats to live and work from Czechia through the Zivno visa. This visa is valid for one year, after which you can apply to extend it.
---
---
Internet Connection
Remote work is only possible if you have a reliable Internet connection. Czechia has a reliably fast Internet connection, ranking52nd globally for internet connectivity. Brno reported the fastest mobile download speed among the country's most populous cities, followed by Pilsen and Prague.
Studying in Prague
If you plan on living in Prague with your children, you can enroll your children in a local school. The compulsory stages of Czechia's educational system are free of charge, but parents provide their child's stationery. The system consists of the following steps.
Pre-primary education: for children aged 2 to 6. The last year in pre-primary school is compulsory.
Primary and lower secondary education: under a single-structured system and lasts for nine years. This stage is compulsory.
Upper secondary education: for students aged 15 to 18 years. There are general and vocational schools that offer courses at this level. On finishing this stage, you will receive a Maturita or a VET certificate.
Tertiary education: three-year degree and diploma programs.
There are also many quality private schools in a range of languages to choose from.
International Schools
To cater to its many Expats, Prague has several International schools to choose from. These international schools follow British, American or Czech curriculum and mostly teach in English.
Some prominent international schools include:
Higher Education
There are public and private universities in Czechia, as well as police and military training schools. Public universities are state-funded, as long as the course is in Czech.
However, access to free education and health care is only available while you are under 26. They can choose whether to enjoy free education in Czech or a paid course in English.
Student Life
The Czech Republic is the ideal destination for students planning on studying abroad. That's because living in the Czech Republic is much more affordable than in many European countries. Most universities provide accommodation to international students in the form of shared dormitory rooms and private rooms.
You may be eligible for an international student identity card. The card gets you discounts for public transportation, concerts, art exhibitions, restaurants, and cinemas.
The price of shared dormitory rooms is usually around Kč 2,500 per month. You can expect to pay around Kč 5,200 for a private room. These rates can vary depending upon where in the country you live.
Retiring in Prague
As one of Europe's most beautiful cities, the country's capital isn't just a good place for your working years. For many, it is a great place to retire as well. You can soak in the charm of the old town square or spend time at the Prague castle to learn more about the city's rich history. From plenty of leisure activities to modern amenities like international schools, public transportation and hospitals, everything you need is available in Prague.
For example, if you love the nightlife and want to be close to a range of pubs and bars, consider Prague 3 district (Žižkov). If you're looking for a quieter area with a large Expat community, consider a home in Prague 7 district (Letná and Holešovice).
The Pension Program
The average age for retirement in Czechia is 63 years of age for both men and women. The pension program and planning are under the authority of the Czech Republic's Social Security Administration. In Czechia, old-age pensions consist of two components:
The basic amount (usually Kč 2,700)
The percentage amount (varies; average around Kč 800)
To claim a state pension while living in the Czech Republic, you need to have made the necessary contributions to the system. You must also be over the retirement age. There are additional requirements if you want to access your pension early, and this usually results in a lower monthly payment.
Individuals who cannot work due to health-related difficulties can also apply for an invalid pension, starting from Kč 2,700.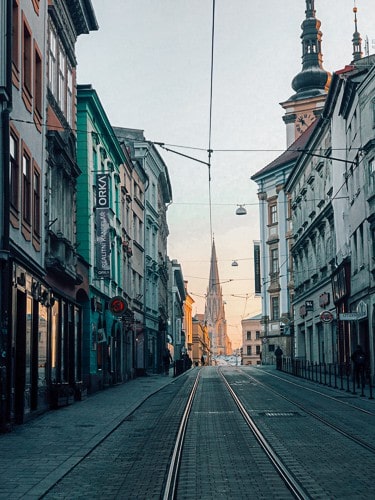 Other Places to Live in the Czech Republic
If you're looking at living in the Czech Republic in your retirement or thinking of building a family, these locations are worth considering:
Řičany: Named "Best Place to Live in The Czech Republic," this town is a half-hour train ride from Prague's city center. The city boasts the best quality of life in of all Czechia, offering a cheaper and quieter lifestyle within easy reach of the hustle-and-bustle.
Hustopeče: If you're looking for a rural retirement, this small town near the forests of southeast Czechia could be a nice place to spend your life in. Surrounded by orchards and vineyards, the town is steeped in history and offers a cheap cost of living and a slow pace.
Brno: If you want something off the beaten path, explore the possibility of Brno. This small, vibrant, and cultural center is home to music festivals, museums, and public art and offers an engaging and fun nightlife. It is situated two and a half hours away from the capital, on the edge of Czechia's beautiful countryside. Brno is an excellent option for Expats looking for a more relaxed atmosphere.
Olomouc: Olomouc has the same beautiful architecture found in Prague, with a lower cost of living. The Holy Trinity Column, sitting at the heart of the Old Town, is a UNESCO World Heritage site. While history buffs will be content in this town, there is something for everyone. The town offers great food, cheap beer, and mountain biking at the nearby Jeseník mountain.
Your Next Step to Living in Prague
Expats looking for a new place to call home have found many advantages to living in Prague and Expat life in Czechia is an appealing option for many.
If you are ready to take the first step towards living abroad in Prague, then the first thing you need to consider is your visa and residency options.
Our Moving to Czechia Guide outlines all of the visas available to you. Figure out your visa options to visit Prague or live in Prague long-term!
Have a read of the article, and if you are still unsure of the visa route and process, we recommend you book a consultation with our preferred Immigration Lawyers in Czechia. Many other Expats have already transformed their lives, what are you waiting for?
Where Can I Live clients can book in for a 30-minute conversation (€57) where they will clarify:
The easiest visa route for you and your family, depending on your situation.
The requirements, steps, and timeline for the visa.
A quote for helping you to get the visa.
The Czech Republics' bureaucracy and immigration system can be complicated to navigate. And, your English won't always help you as much of the application process requires Czech! Book in for your 30-minute consultation below and start your new life in the beautiful Czech Republic!
Get your Czech visa plan in 30 minutes.
Living in Prague FAQ