Moving to Argentina
Moving to Argentina may be the best decision you make. More and more people have weighed up the pros and cons of living in Argentina and decided to take the plunge. What's more, Expats are moving at all stages of life, from students to those who retire to Argentina. There are many benefits for those who immigrate to Argentina, but also some risks. We'll look at the most important here.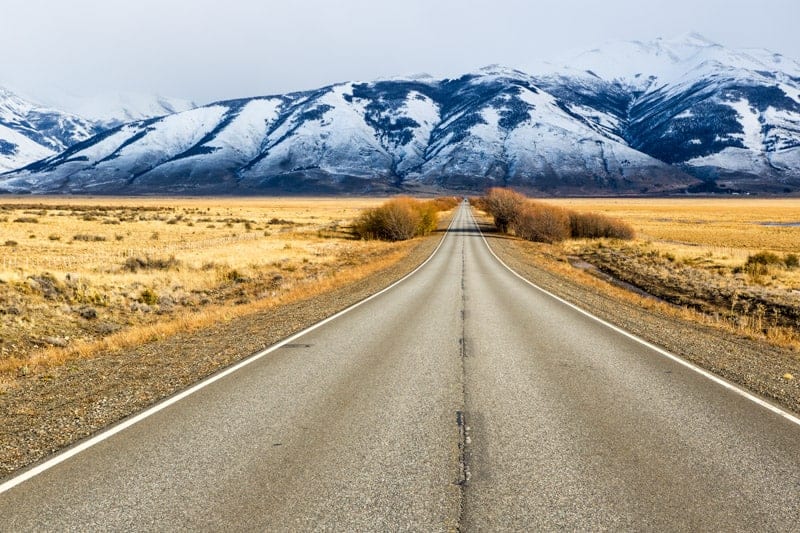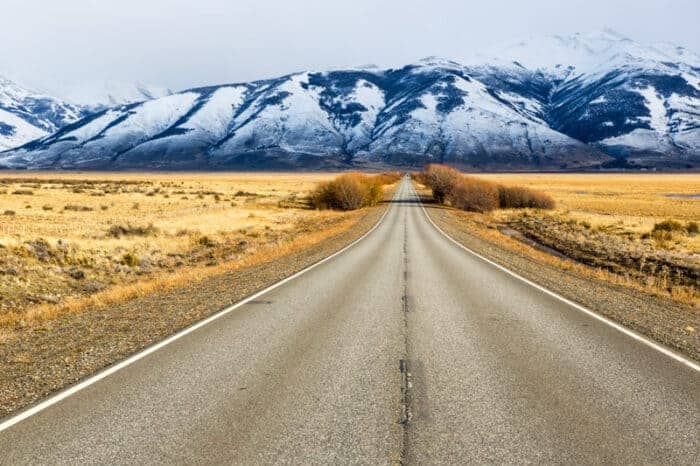 Argentina has had a difficult few years, both politically and economically. This disruption has meant a drop in the value of the Argentine peso against most major currencies. The devaluation has had several effects, but two impact foreigners. Firstly, any offshore incomes and savings have a higher value in Argentina. Your money will go much further and buy you a much higher quality of life if you are living in Argentina. Secondly, imported goods have become more expensive. If you don't make many imported purchases, this won't have a significant impact on you.
The outlook for living in Argentina
Property values have dropped as a result of political and economic issues in the last few years. There have been steps by the government, the electorate, and the international community to address some of Argentina's core issues. As a result, many are optimistic about moving to Argentina. There is optimism in the medium-term and long-term outlook for Argentina, politically, socially, and economically. Forbes quoted Barclay Capital as seeing Latin America, including Argentina, as a coming growth hot spot.
Argentina continues to contribute as a valued member of the G15 and G20 economies and the MERCOSUR region.
Moving to Argentina for the low cost of living
Argentina is a low cost-of-living country. That said, the prices in Argentina vary, as in most countries. Buenos Aires (population 13 million) and other cities will be more expensive than smaller country towns. Having said that, a comparison with an equivalent life in the United States would be from 50% to 60% lower. As a guide, rental accommodation can be as much as 75% lower than the equivalent in the USA.
As wages are relatively low, hiring staff will require a lower amount of money than you are used to. This is true for domestic support, for services like childcare, healthcare, and domestic workers.
In Argentina, and your monthly outlays will use up less of your savings. Eating out, alcoholic drinks, public transport, leisure activities, and more will be cheaper than in most countries.
You can live a much more affluent lifestyle living in Argentina for less than the equivalent rate abroad.
Imported goods, including fashion and electrical items, are one exception to the norm. The weak peso and government import duties mean higher relative prices for these items. It can also be challenging to get some imported items from time to time.
Online marketplaces like Mercado Libre (an aspiring South American Amazon) are an easy place for an idea of spending money requirements.
The cost of living is excellent for all Expats, but especially for those who retire to Argentina. Retirees on a pension or investment income have a fantastic quality of life.
Check out our article on the Cheapest Countries in the World for Expats here.
Work in Argentina
And what are Expats doing in Argentina? Well, some Expats are working in large multinationals based in Buenos Aires. You will find oil and gas, banking, tourism, and agricultural companies. Others provide services in sectors like information technology (IT), marketing, teaching, and design.
Working in Argentina will mean you are paid in Argentine Pesos, which may mean less money than a forex wage.
There are several Argentine Work Permits for Expats who want to work in Argentina. Also, if you become a citizen, you have full rights to work in Argentina.
For those that don't want to work in the Argentine economy, running location-independent businesses or having passive income sources are options.
Having a foreign income source can be advantageous for two main reasons. Access to a foreign exchange income from offshore takes the stress out of fluctuations in the dollar vs. peso exchange rate. And, it is also a good inflation hedge. You'll need to factor in your tax status and where you pay tax.
You can live in Argentina on the Rentista Visa with an income from outside the country. This residence option is great for freelancers, digital nomads, and remote workers.
Move to Argentina for the cuisine
Argentina has many foods for which it is famous. Empanadas, the finest beef BBQ on the planet (ask any Argentinian), fresh seafood, and mountain lamb. Home-grown fruit and vegetables are tasty, healthy, and cheap. Visiting a market is a great way to shop, both for its quality on offer and the excellent value. Living in Argentina means eating well. And Argentinian wine is an attraction all its own!
Argentinians often speak English
Although Spanish is the national language, English has been a mandatory subject at school for some time. As a result, English is becoming more widely spoken. Young Argentinians and people in international business and local tourism will all speak English. Also, many people will happily practise their English with you. Add in a large Expat population, and you'll find someone who speaks your language. The English Proficiency Index ranked Argentina 27th globally for English skills in 2019.
While you'll have a much better time speaking some Spanish, it is not critical to be fluent on arrival. Even a 'gracias', 'hola', and 'adiós' will be welcome. Definitely, in the longer term, Spanish is useful for deepening your friendships and connections in Argentina beyond being a tourist.
And, while Argentine Spanish is a little different from Spain's Castellano, it is still the same language at its core. If you speak Spanish from another part of the world, you'll understand and be understood just fine.
Move to Argentina for excellent, affordable healthcare
There are both private and public parts to Argentina's health care system. Notably, the standard, considering what you pay, is overall excellent. Medical tourism is a big industry taking advantage of the quality and value of care available. This infrastructure has led to the Legatum Institute ranking Argentina's health system 46th in the world.
Many of Argentina's health professionals (including doctors and specialists) are overseas-trained and deliver world-class service. On offer are all services you would expect to find in the US or Europe at a fraction of US rates.
Expats living in Argentina generally rely on the private system. You can buy high-quality insurance for as little as $50 to $60 a month. Getting a health plan is straightforward compared to the complexities of some other Expat destinations.
Medications and drugs are much cheaper than in the US. In Argentina, pharmacies are abundant and staffed by excellent qualified professionals. In contrast to some countries, dental care follows the same high-quality, low-cost model.
For those who retire to Argentina, the excellent value healthcare is a boost to their retirement savings. Peace of mind is priceless, and knowing the healthcare system will be there for you contributes to your happiness.
As an aside, Argentina has more psychologists per capita than anywhere else. This fact means mental health care is readily available and reasonably priced. We assume it leads to a perfectly well-balanced population, but you'll have to confirm!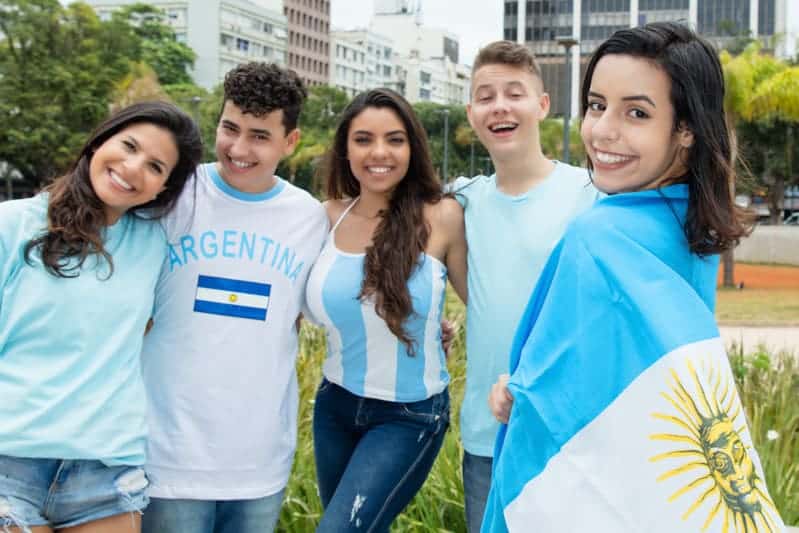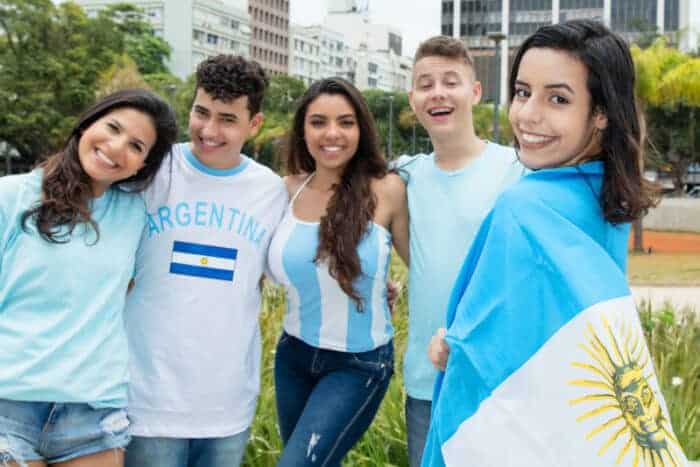 Living in Argentina means variety
Once you have your visa for Argentina, you can explore this vast country. Cosmopolitan Buenos Aires is a city that wouldn't be out of place as a European capital. Thirteen million people live and work in this beautiful city. Buenos Aires offers a wide range of activities; look out for concerts, theater, cinemas, parks, fashion, and shopping. The city is home to world-class five-star hotels, a range of boutique hotels, and guest houses.
There are exceptional sporting facilities, both as a participant and as a spectator. And, you can enjoy beautiful day trips and weekend breaks within easy reach for a battery recharge.
On the other end of the scale is the rustic charms of the islands of the Tigre Delta. Alternatively, the Tierra Del Feugo province and the mountains offer an unspoiled paradise if you love open spaces. This region has magnificent hiking in summer and winter sports when the snow starts.
In between are smaller cities like Salta and San Carlos de Bariloche that have an attraction all their own.
There are the beautiful beaches of the South-Atlantic and the temperate wine-growing region of Mendoza. Names like La Pampa, Patagonia, Santa Fe, Aconcagua, and more. Living in Argentina means you have at your disposal the 8th largest country by area. Amazingly, it has a coastline of almost 5,000 km. There is a perfect home for everyone who moves to Argentina.
The country is diverse climatically. The far north is sub-tropical, there are desert regions, and the far south is polar!
Move to Argentina for the education system
Living in Argentina doesn't mean having to compromise on the standard of education for you or your children. The education system is excellent and one of the most respected in South America. As well as the public system, there is a wide range of world-class international schools taught in various languages, especially in English. There are excellent Universities with a strong academic tradition.
And, if you want to learn Spanish, the tango, or to make BBQ, all are on offer. Argentina's towns and cities have a vast range of courses, both fun and serious.
There are several Argentine Student Visas to choose from, check out your options from the link.
Is living in Argentina safe?
Security is always a concern for Expats and people planning a move. Like many countries with economic challenges, Argentina has some crime issues. Buenos Aires, Córdoba, and other major cities can be prone to petty crime. Still, violent crimes are rare in areas popular with Expats in Argentina.
Research supports Expats' view of Argentina as a safe country to live in. For example, the Global Peace Index ranks the country 74th in the world overall for safety. The ranking is a three-place rise from the 2019 result.
The Legatum prosperity rankings mirror this improvement with a steady gain over the last four years. Their in-depth analysis ranks Argentina highly for personal freedoms and their health system in particular.
Check out our article on the Safest Countries in the World here.
Immigration to Argentina comes with a warm welcome
Argentinians are, on the whole, warm and passionate people who love to share their culture. Many Expat stories tell of a warm welcome for foreigners and an open, caring local population. If you love football and can speak some Spanish all the better, you'll be practically family.
Given the genuine difficulties Argentina has faced, you may expect less of a welcome. But, the welcome seems to have got even better. It has led to Argentinians being happy to meet people who believe in the future of this beautiful country.
One area where this is not true is the local bureaucracy; think twice before tackling it alone! Having a good lawyer in your corner to manage your immigration paperwork is essential. Getting your visa for Argentina first time will be much simpler.
Similarly, setting up your utilities (lights, water, internet, etc.) can be complicated. These tasks are much simpler with the assistance of a trusted partner to navigate the complexities. Argentina citizenship and the Argentina passport are possible for many, with the right advice.
Luckily, we have partnered with one of the best law firms in Argentina. They can work with you to select the best visa for you and your family. And, they can develop a plan for your next steps to live in Argentina. Book an appointment with our Argentina immigration lawyers here.
Many people ask, "Do I need a visa for Argentina?" The answer is generally yes. The options for Argentina reflect its welcoming nature. We explore all possibilities for visas and permits for Argentina, just click the link.
Retire in Argentina to enjoy these benefits and more
Many people are looking to retire to Argentina. For retirees looking to immigrating to Argentina, there are some significant advantages.
For those that retire in Argentina, low-cost, high-quality healthcare tops the list. Knowing that you'll be able to pay for excellent care lets you enjoy the golden years all the more.
Argentina has an excellent visa just for retirees, the Pensionado Visa.
The lifestyle and cost of living are also big plus points for retirees. The vibrant Expat community and the range of recreational and cultural activities available make Argentina an excellent choice for your retirement. Golf, eating out in beautiful restaurants, and long walks on the beach are all easily accessible.
Getting help, be it domestic help, a driver, or a nurse when needed, are also affordable when you retire in Argentina. And, that frees you up to do the things you enjoy.
And, there are direct flights from Argentina to the USA and all of South America. These routes cover major USA travel hubs like New York, Washington DC, Miami, Houston, and Atlanta. You can also fly direct to many Central American, Asian, and European capitals.
To explore retirement visa opportunities around the world, check out our article on Retirement Visas. To decide if this life is for you, see our blog, the Pros, and Cons of Retiring Overseas.