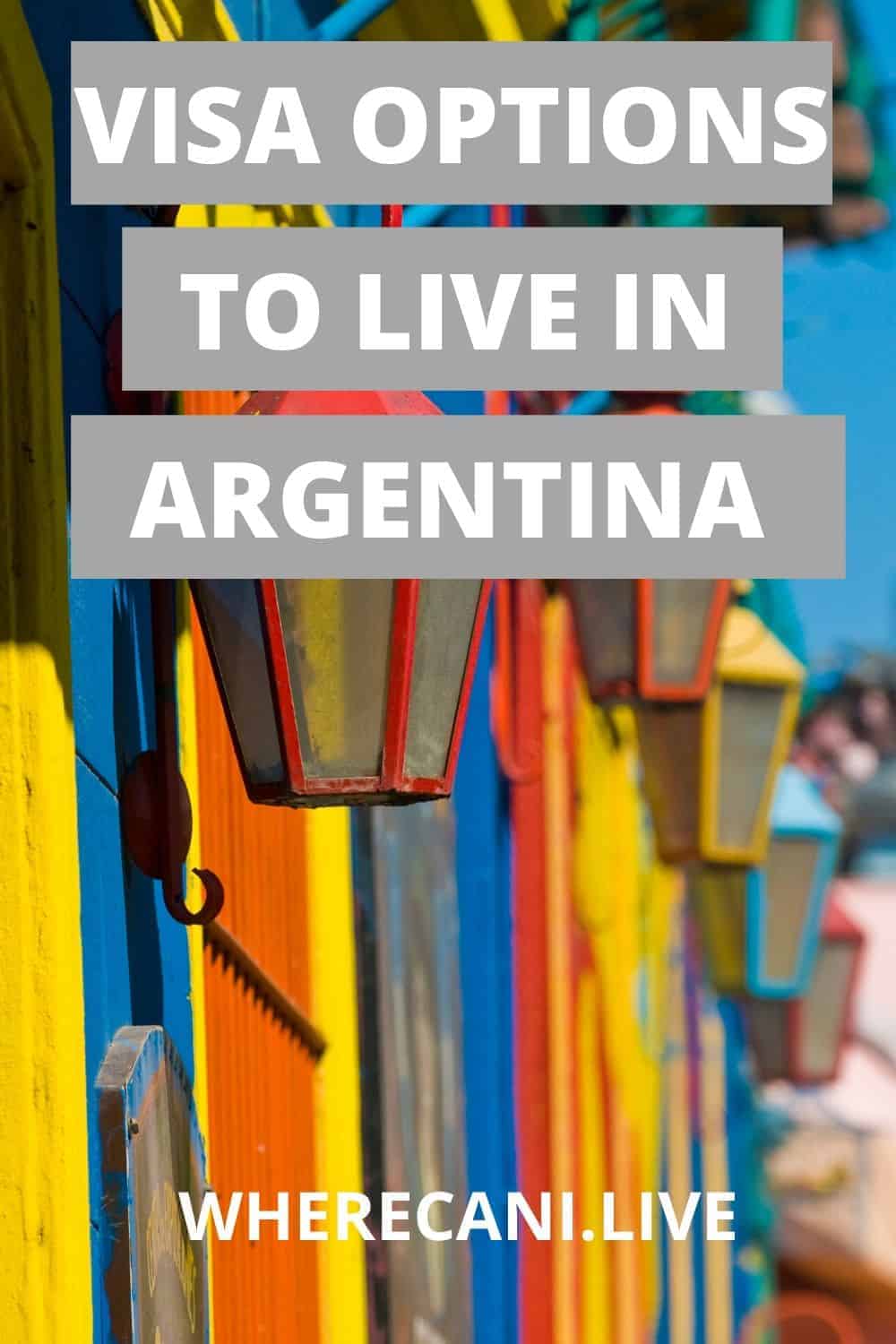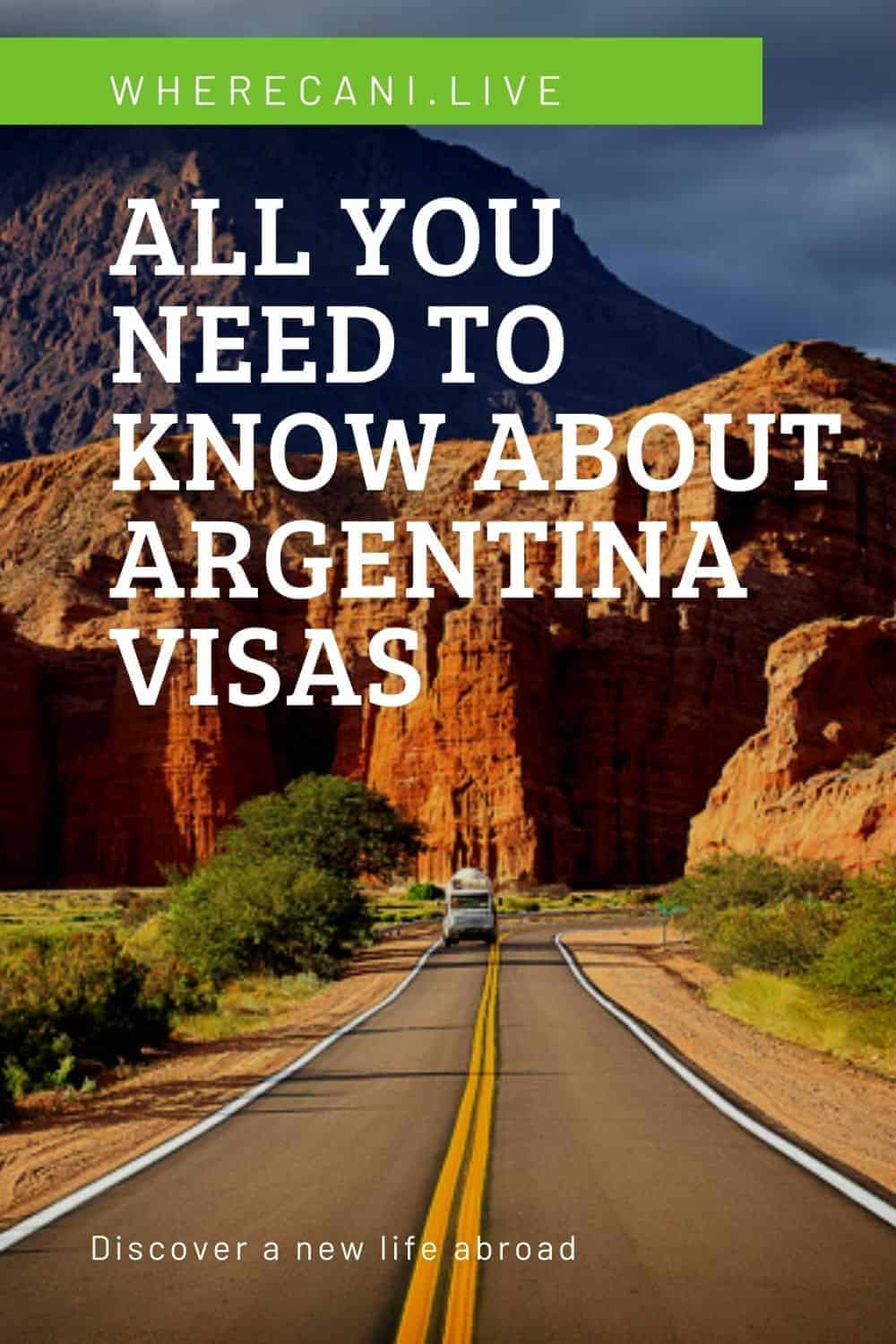 Argentina is hugely popular with Expats. Some come for a quick visit, some to start a business, and many come to retire. The country has something for everyone. The capital, Buenos Aires, is a cosmopolitan city of three million people, but beyond the capital is a vast diversity of natural beauty. To live and work here most Expats need an Argentina visa or residency permit to meet entry requirements. Great news: Argentina's immigration policy welcomes Expats. We'll look at your visa and residency options, and cover eligibility, application processes, and fees.
After just two years of legally living in Argentina, you can apply for Argentina citizenship. And, all the long-stay visas and permits we cover below are eligible. It is a quirk of Argentine nationality law that you qualify for nationality in two years, and permanent residency in three.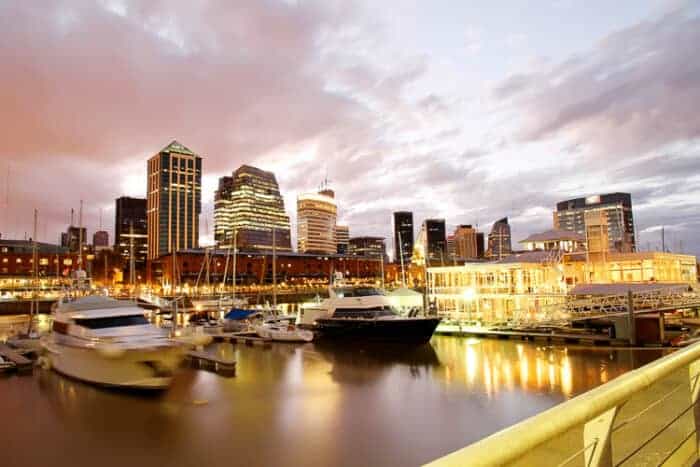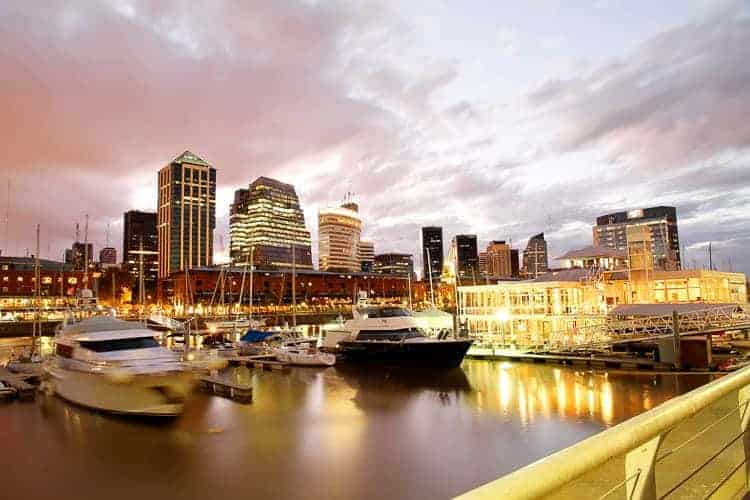 Once you have read through our visa guide, be sure to book a planning session with our Argentina immigration partner. They will review your personal situation, assess the best visa for you, and help you with all of the paperwork, appointments, translations, and more. Click here to book your planning session with them.
Argentina Visa Types
Argentina's visa policy is split into two main groups, short-stay (up to 90-days) and long-stay. We'll look at both groups in more detail.
Do I need an Argentina tourist or a short-stay visa?
Argentina's immigration law has four groups with different short-stay requirements.
MERCOSUR citizens can enter with a valid national ID or passport.
Countries that can enter visa-free with a passport for stays of up to 90 days. This includes citizens of Australia, the European Union, Canada, South Africa, The USA, and more. So, these travelers do not need a tourist visa. Please see the map below or Appendix 1 for a complete list. Argentina currently waives the reciprocity fees that some visa-free citizens had to pay on arrival.
Some travelers can apply for an online Electronic Travel Authorization (ETA) before travel. You'll need to have a valid US or SCHENGEN visa. Please see the ETA section below for more details and Appendix 1 for eligible nationalities.
If you don't meet the requirements of options 1 – 3, you need to apply for a traditional paper visa. The application must be at the nearest Argentinian embassy or consulate in your home country.
Citizens of Kosovo, Sahrawi Arab Democratic Republic, and Taiwan should apply for a Travel Certificate in addition to their visa. This certificate can take an additional ten days to be processed.
Please be aware. Travel to Argentina is impacted by the coronavirus, COVID-19. Please check COVID-19 travel advisories issued by Argentina's immigration department, national travel advice, or the US State Department's travel advice. You should have this information prior to travel for your safety and security.
Short-stay visa for Argentina options
If you do need a visa, you'll need to select one of these categories to submit your application. Each category has a maximum stay.
Chinese citizens are eligible for a 10-year permit which allow multiple visits of no more than 90-days at a time.
Argentina Tourist Visa – Max 90 days
The tourist visa is for tourism and any other recreational activities.
There is a fee of USD150, and processing is from 10 days to 45 days. But, you can pay USD$40 to have an accelerated processing time of 3 -4 days.
Indian and Moroccan citizens do not have to pay the standard processing fee.
We recommend using this little widget to understand exactly what is required for your tourist visa to Argentina
Business Visa Argentina – Max 60 days
If you are coming to Argentina to work in your professional capacity, this is the permission you need. This visa covers business, investment, training, seminars, exhibitions, fairs, or market research.
You should have an invitation from a host registered with the Argentine National Registry of Petitioners on behalf of Foreign Applicants (RENURE). In Spanish, this is el Registro Nacional Único de Requirentes de Extranjeros.
The cost is USD$200, and the processing time is up to 45 days.
Short-term Student Visa (less than 90 days)
If you are from a visa-exempt country, then you can enter visa-free for this type of "informal" study.
For nationalities that need an ETA or a traditional visa, you'll need to apply before your study course starts. Apply as usual for a short-term visa and include an invitation from your RENURE-approved education provider.
Technical / Professional / Artist / Religion / Sport Visa- Max 60 days
There is a final category that covers most other visits.
Your application should include the reason and duration of your visit. Also, you'll need an invitation letter from a RENURE-approved host.
The cost is USD$200, and the processing time is up to 45 days.
Electronic Travel Authorization (ETA) or Autorización de viaje electrónica (AVE)
The ETA or AVE allows people who need a tourist or business visa to apply online. And, the ETA allows multiple entries to the country during the 90-day validity.
To be eligible for this Argentina e-visa you must meet two requirements.
You are a citizen of an eligible country – please visit Appendix 1 to check if your nationality is covered.
You hold a valid SCHENGEN or an eligible US visa. These include valid B2 / J / B1 / O / P (P1-P2-P3) / E / H-1B category visas issued by the United States of America.
The ETA application process, including payment of the visa fee, is all completed online.
Processing time is 3 – 4 weeks, and the ETA costs USD$85 (with more expensive options for rush processing.)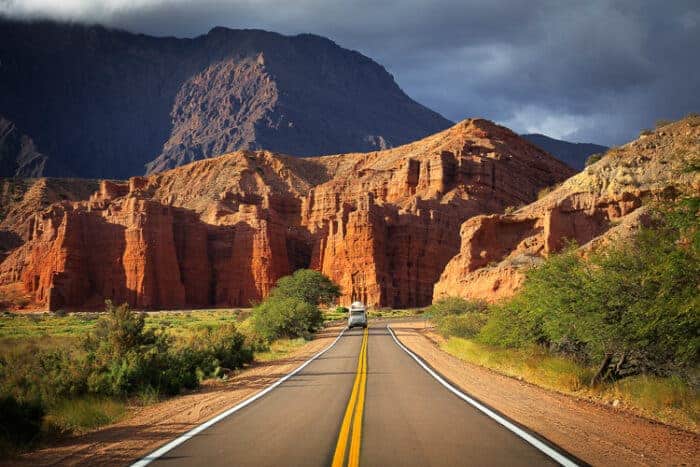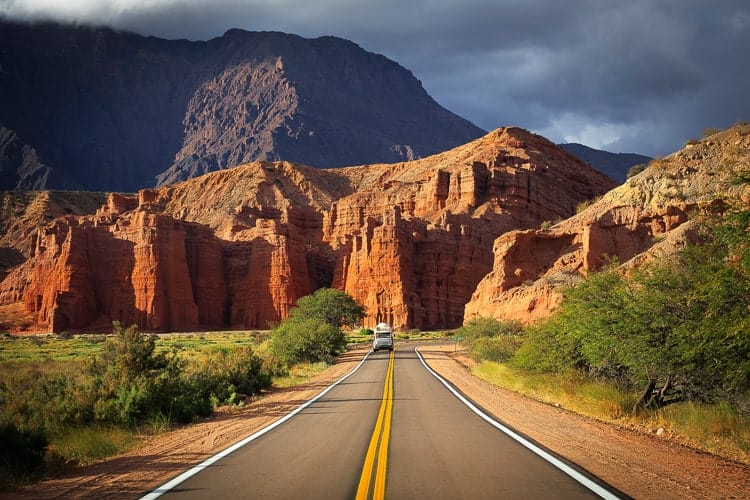 Long-stay visa options (temporary residence permits)
If you are planning on staying for longer than 90-days, then you'll need a long-stay visa or residency permit. Happily, many options cover a wide range of people and circumstances.
For all visas, you need to show:
Proof of identity. This proof could be a national ID, passport, and/or birth certificate.
A police clearance that shows no record of recent crimes that would be considered serious in Argentina.
For most temporary residence permits you'll apply at your nearest Argentine Embassy or Argentine consulate.
Most residence permits will allow you to apply for an Argentine National Identity Document or DNI extranjero. This card and number allow you to do things like open bank accounts, sign contracts, and connect utilities.
Citizens of countries on this list will find it difficult to have non-family visas approved. Our Argentina partner suggests that it is only worth applying in extraordinary circumstances for these passport holders.
Remember: after just two years on one of these visas or permits, you can apply for Argentina citizenship.
MERCOSUR citizens
Nationals of the MERCOSUR area can live and work in Argentina. As such, they are eligible for a two-year renewable residency permit. After two years, they can apply for permanent residency.
Just show that you do not have a criminal record, and the rest of the application process is a formality.
There is a goal to transform the MERCOSUR agreement into international law in 2021. When this happens, there will be full freedom of movement through the bloc. And, MERCOSUR citizens won't need a residence permit issued by an individual country when this happens.
---
---
Argentina Passive-income or Financier Visa (Rentista Visa)
The Rentista Visa is a flexible passive-income visa. It is similar to the retiree visa below.
To be eligible, you need to show three things:
You have a steady and guaranteed income. There is a difference between the legislation and reality here. Our Argentina Immigration Lawyer's experience is that you must be able to show income of at least USD2,000 per month. This is considerably more than the published amount of 30,000 Argentinian pesos (ARS).
You don't have a criminal record.
You can work in Argentina on the Rentista visa, but not as an employee. So, you must be self-employed or start a business.
This makes this program ideal for:
Freelancers.
Location-independent business owners.
Remote workers employed outside Argentina.
Digital Nomads who are looking for a South American base.
The Rentisata is a one-year visa, renewable for up to three years.
After two years you can apply for Argentine citizenship and a passport. Or, after three years permanent residency is an option.
The first is an application fee of USD $250 that everyone must pay for the Rentista visa. The second is an immigration fee that differs depending on your country of origin. If you are from a MERCOSUR country, you pay USD $300, and non-MERCOSUR countries pay USD $600.
For both this visa and the retirement visa below, you'll need to ensure you have all the documents required to prove your income. The immigration requirements are there to ensure you won't be a burden on society. Because of this, the application needs to be done right to get approval.
Family members can join you under this temporary residence permit.
For other Passive-Income Visa opportunities around the world, please see our in-depth article.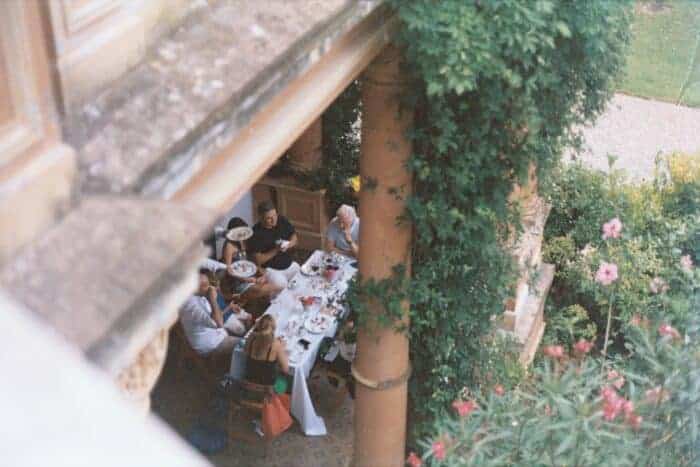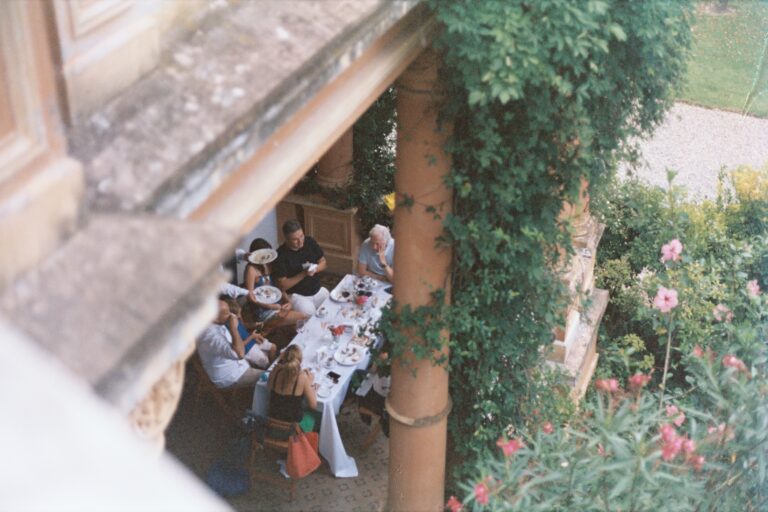 Argentina Retirement Visa (Pensionado Visa)
Again, this retirement visa is open to anyone with a steady income or pension. Bank on needing around USD500 per month. This is just a little more than the published amount of 30,000 Argentinian pesos (ARS).
You'll be eligible for citizenship after just two years. Because of this, you can get an Argentine passport through a retiree visa.
Again, you'll need a police record to show you are a good citizen in Argentina.
And, as with the Rentista visa above, the retirement visa application can be tricky. You must be able to prove your income to the immigration department. Using an Argentina immigration lawyer will help you to get this right the first time.
The fee structure is also the same as the Rentista visa above. There are two parts to the fees.
An application fee of USD $250 that everyone must pay.
An immigration fee differs depending on your country of origin. If you are from a MERCOSUR country, you pay USD $300, and non-MERCOSUR countries pay USD $600.
Check out other Retirement Visas in our in-depth article.
Argentina Student Visa
There is a range of visas that will allow you to study in Argentina.
Standard Student Visa (visa para un estudiante internacional)
You can study an approved course at one of Argentina's many educational institutions. For example, courses ranging from Spanish language learning to postgraduate degrees are all covered.
You'll need to apply and be accepted into an approved course.
This visa takes typically around ten days for the immigration department to process. But, be aware that processing can take up to six weeks.
The visa is valid for one year and is renewable as long as you still are registered with your course of study.
The student visa is a pathway to Argentina citizenship after two years.
Transitory Student (informal studies up to 365 days)
This student visa covers things like:
Student exchanges.
Internships.
Scholarships.
Cultural exchanges.
The transitory student visa is granted for a maximum of one year.
Check out our article on the best Student Visa programs around the world.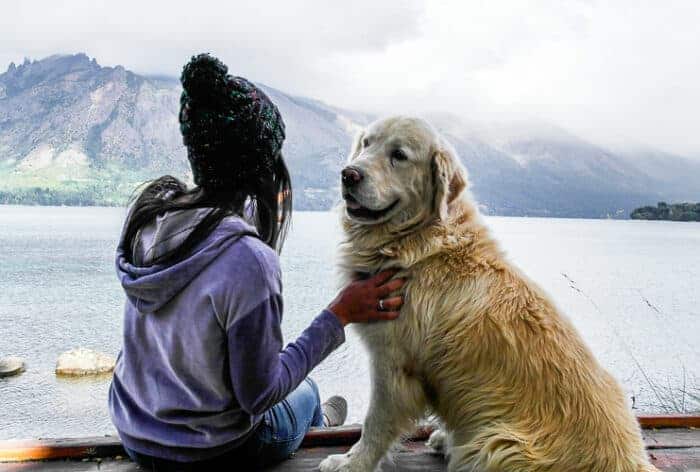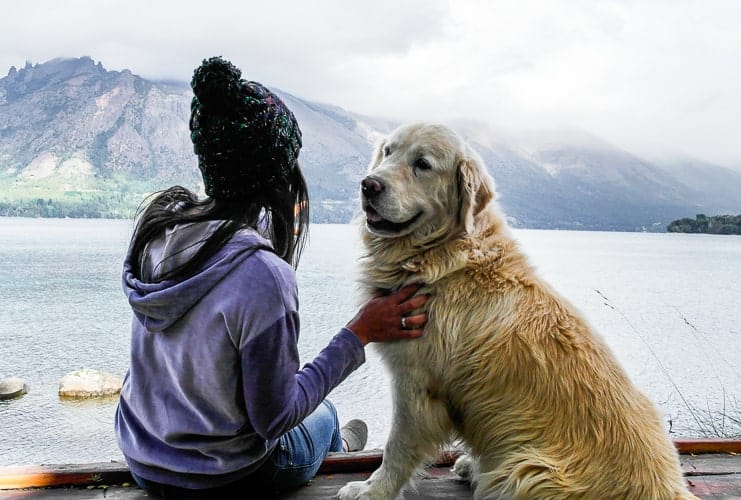 Argentina Medical Treatment Visa (la visa tratamiento médico)
Argentina has invested in its health system and the medical tourism industry. As a consequence, the health system attracts foreign patients and boosts the economy.
So, there is a world-class private healthcare industry that can save you a fortune. And, there is a specific temporary residence permit to allow you to access longer-term medical care.
State-of-the-art technology, personalized patient care, and comfort are some of Argentina's healthcare signature qualities. Moreover, many Argentine medical professionals train in the USA and speak English.
Almost 50% of international patients are from the USA, Canada, and Europe. As a bonus, you can combine medical treatments with an incredible travel experience.
Highly trained medical staff offer best-practice treatments to international patients. Presently, the most popular treatments include:
Wellness programs, including preventative health tests and screenings.
Dentist and orthodontic procedures.
Cosmetic and plastic surgeries.
Complex surgeries and transplants.
Joint replacement surgeries
Most of these processes will cost you less than 50% of the cost of the same procedure in the USA.
You can get a medical treatment visa for up to one year. Importantly, this permit covers multiple entries into the country if you require repeat visits for your care.
To apply for the visa, you need to show an invitation from an approved medical facility.
---
---
Investor Visa (la visa para inversionistas)
Argentina has a Residency by Investment program. There is a temporary residence permit for anyone who invests a substantial amount into a productive business.
The legislation says more than ARS 1,500,000, but our local partner's experience is that less than USD$50,000 is unlikely to succeed. Showing the business has a high chance of success is important, and your track record, qualifications, and capability will help with this.
Another requirement is that you show the investment amount is from legal and auditable sources.
The immigration agency also looks for a higher level of application from citizens of countries on this list. Some factors that could help a successful application from these countries are:
High-net-worth individuals (HNWI) (assets in excess of USD1,000,000) are favored.
Being a leader in your field and having a track record of success.
Expanding a successful business into Argentina. These mid-sized enterprises can access visas for their employees as well. Successes for our local partner have included:

An Indian laboratory that opened offices in Buenos Aires.
An Indian telco expanding into South America.
A Filipino software development company that hired Argentine professionals.
You'll need to present the investment proposal or business plan to your local embassy or consulate. Next, they'll send it for assessment to the National Directorate of Migration (DNM), which will make the final decision.
After that, the assessment and response can take several months, so you'll need to allow for that time.
The visa is issued for one year and is renewable for up to three years. Importantly, this allows you to apply for permanent residency or citizenship.
You can bring your spouse, children, and parents with you on this visa too.
We've written a detailed article on the best Investment Visa opportunities around the globe.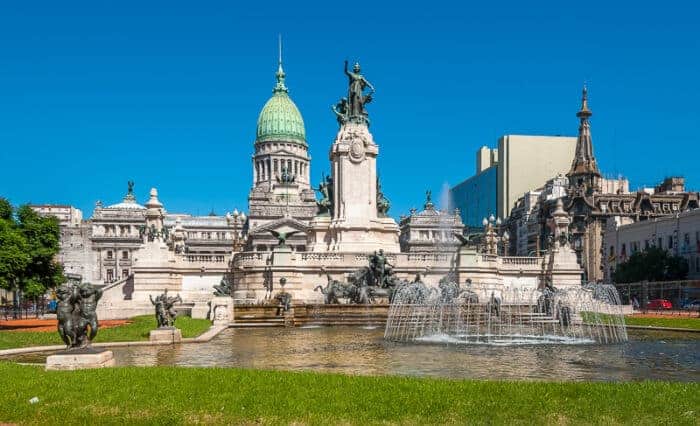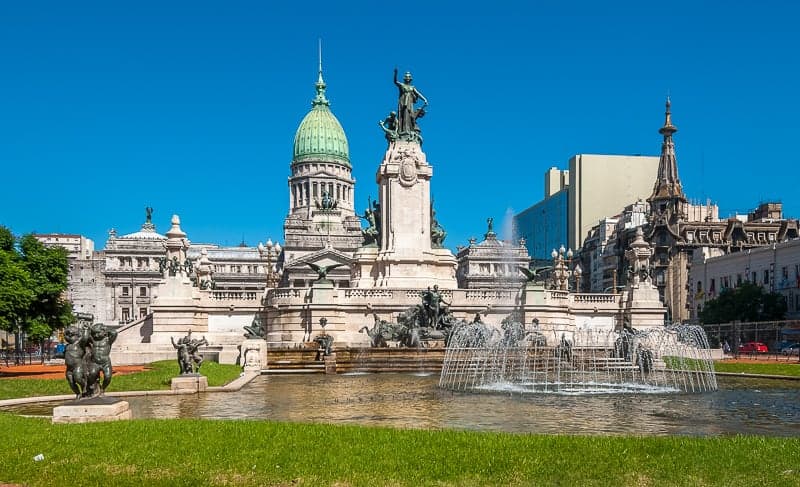 Argentina Work Permits
There are two main options for paid and unpaid work in Argentina. And, the application process for an Argentina work permit depends on several factors. These factors include your country of origin, the hiring company, the type of work, and the duration of the contract.
For these reasons, it can be beneficial to work with an experienced Argentinian immigration lawyer.
Work Permit for Contracted Personnel—Temporary Residence Visa
This work permit suits if an Argentinian company has offered you a job or internship. For this purpose, the company must be registered with the Immigration Department.
The visa is for a maximum of one year or the length of your contract. Thereafter, you can renew the visa for as long as you are employed.
The fees for this visa can vary, but you should budget around USD$200. Please speak to an Argentina Immigration professional for more details.
You'll also need a National Identity document and a CUIL (or employment ID number). This documentation covers your employment, pay, and tax obligations.
Your spouse, children, and parents may be eligible to join you on this visa too.
Secondment Visa or Work Permit
This permit is for when your international employer sends you to Argentina for work. In contrast, you don't need a contract from an Argentinian company in this case.
The secondment visa is for a maximum of one year or the length of your contract. Thereafter, you can renew the visa.
Both types of work permits allow you to apply for citizenship after two years.
Family Reunion visa or Marriage visa
Direct family members of an Argentine national or legal resident can live in Argentina.
The family reunion visa covers:
Your spouse (including same-sex marriages.)
Children. For temporary and permanent residents the are restrictions. Namely, children must be dependents under 18 years and unmarried, or dependent children with disabilities.
Your parents.
The citizen, visa holder, or resident needs to be living in Argentina for the duration of the application. Accordingly, this visa is the same length as the sponsor's legal residence.
Argentina Marriage Visa
The Family reunion visa is, in effect, a marriage visa. In essence, it allows the spouse of any Argentina citizen or resident to become a resident in Argentina. If you are coming to Argentina for your wedding you can arrive on a tourist visa. Then, after the wedding, you can transfer to a family reunion visa.
Same-sex (gay) marriage has been legal since 2009.
Can you transfer from one visa or permit to another in Argentina?
Yes, you can transfer between different immigration programs in Argentina. In fact, for many visas and permits, the correct process is to enter Argentina on a short-stay visa. Subsequently, you transfer to your final residency permit.
Finally, if you have met the requirements to qualify for permanent residency, you can transfer to that permit. The section below has all the details on PR.
Importantly, you can apply for Argentinian citizenship after just two years of any long-stay visa or residence permit.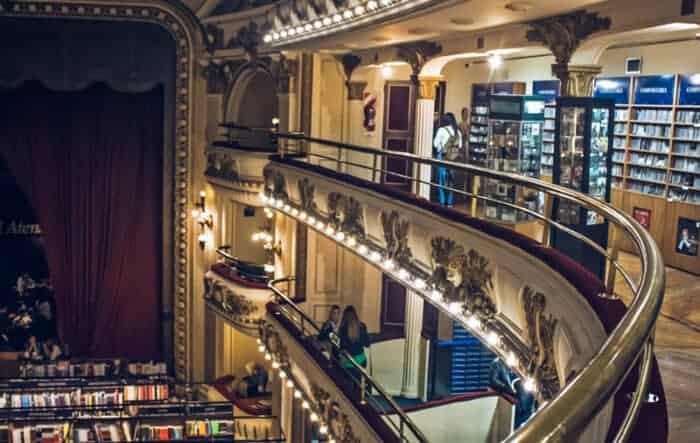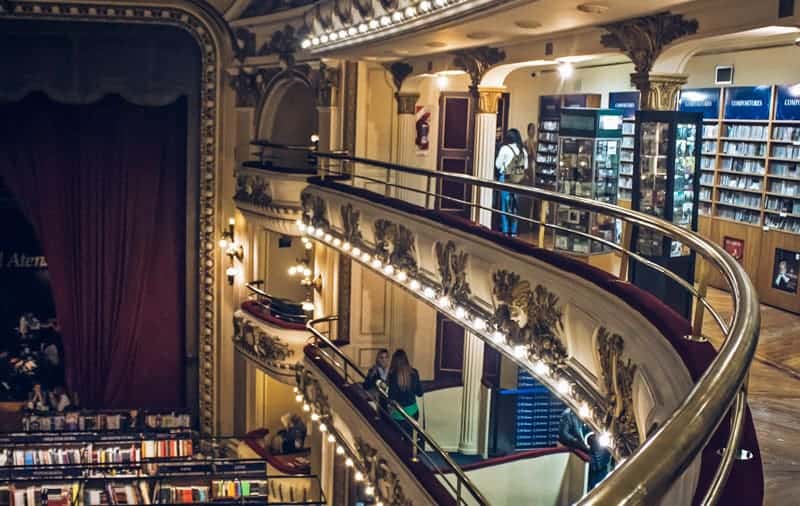 Argentina permanent residence (PR) permit
Argentina's immigration law has separate provisions for citizenship and PR. This is why qualification for nationality is shorter (2 years) than most PR (three years)
You can apply for permanent residency by meeting one of four requirements. You must be:
A qualifying relative (spouse, dependant child, or parent) of an Argentina national.
The spouse, dependant child, or parent of a permanent resident of Argentina.
A MERCOSUR national who has been a temporary resident for two years. You must have spent 50% of your residency term in Argentina.
A non-MERCOSUR national with at least three years of legal temporary residence. As above, you must have spent 50% of your residency term in Argentina.
In all cases, you'll need to show that you have no criminal record. This requirement covers any countries where you have lived for the last three years.
Argentina Entry Requirements
Argentina's entry requirements may differ depending on which country you hail from.
Passport Validity: US and UK citizens can gain entry without a visa and only require a valid passport for a visit of up to ninety days. Non-resident foreign nationals need a passport valid for at least entry and the length of the visit. Alternatively, residents only need a passport valid for entry.
See Appendix 1 for further information on countries that can enter Argentina without a visa.
Medical Insurance: According to UK entry requirements for Argentina, non-residents must have medical insurance which covers COVID 19 treatments. US requirements also guide travelers to ensure they have medical coverage in Argentina.
Why use an Argentinian immigration lawyer?
Taking on the Argentinean immigration system on your own can be confronting. Communication, forms, and requirements may be in Spanish.
The requirements for each visa and residency permit can change without notice. What's more, the application process is complex with specific requirements around certification and translation into Spanish.
The immigration department can reject your application if:
The application form is incomplete.
The information you submit is incorrect.
Supporting documents are missing.
Translations are unofficial, inaccurate, or incomplete.
The certification of documents is incorrect.
You don't meet the visa application requirements.
A rejection will cost you time, money, and opportunity.
A good Argentina immigration lawyer will give you four essential pieces of advice.
Which visas and residency permits are available to you.
The immigration solution to best suit the needs and circumstances of you and your family.
Presenting your immigration application to maximize your chances of success.
Your chances of a successful immigration application.
Our Argentina partner is one of the best in the business. They have many years of specializing in Argentinian immigration law. Over the years, they have helped many of our clients with their visas, and they can do the same for you. Click here to book a planning session with our Argentina lawyer.
Could Argentina be your next home?
You could be one of the Expats enjoying all that Argentina has to offer. Once you've decided that the low cost of living, top-class healthcare, and endless natural beauty are for you, what next?
Finding an Argentina visa or work permit that suits you and your family is an important step.
Americans make up one of the largest Expat groups in the country. In fact, Argentina visas for US citizens are often issued with a minimum of fuss making this a great choice for US citizens looking for a change of pace.
Argentina Visa and Residency Permit FAQs
---
Appendix 1
MERCOSUR states and associated states
Argentina
Brazil
Paraguay
Uraguay
Venezuela
Bolivia – Associated State
Chile – Associated State
Colombia – Associated State
Ecuador – Associated State
Guyana – Associated State
Peru – Associated State
Surinam – Associated State
Visa-free travel to Argentina – eligible countries
Andorra
Armenia
Australia
Austria
Barbados
Belarus
Belgium
Bulgaria
Canada
Costa Rica
Croatia
Czech Republic (Czechia)
Denmark
Dominica
El Salvador
Estonia
Fiji
Finland
France
Georgia
Germany
Greece
Grenada
Guatemala
Guyana
Haiti
Honduras
Hong Kong
Hungary
Iceland
Ireland
Israel
Italy
Jamaica (30 days maximum)
Japan
Kazakhstan (30 days maximum)
Latvia
Liechtenstein
Lithuania
Luxembourg
Macau (30 days maximum)
Malaysia (30 days maximum)
Malta
Mexico
Monaco
Mongolia
Montenegro
Netherlands
New Zealand
Nicaragua
North Macedonia
Norway
Panama
Poland
Portugal
Qatar
Republic of Cyprus
Romania
Russia
Saint Kitts and Nevis
Saint Lucia
Saint Vincent and the Grenadines
San Marino
Serbia
Singapore
Slovakia
Slovenia
South Africa
South Korea
Sovereign Military Order of Malta
Spain
Suriname
Sweden
Switzerland
Thailand
Trinidad and Tobago
Turkey
Ukraine
United Arab Emirates
United Kingdom
United States
Vatican City
Countries eligible for an Electronic Travel Authorization (ETA) or Autorización de viaje electrónica (AVE)
ALBANIA
ANGOLA
ANTIGUA AND BARBUDA
BAHAMAS
BAHRAIN
BELIZE
BENIN
BOSNIA AND HERZEGOVINA
BOTSWANA
BRUNEI
BURKINA FASO
BURUNDI
BUTAN (Bhutan)
CAMBODIA
CAMEROON
CAPE VERDE
CENTRAL AFRICAN REPUBLIC
CUBA
DEMOCRATIC REPUBLIC OF THE CONGO
DOMINICA
DOMINICAN REPUBLIC
EQUATORIAL GUINEA
ERITREA
ESWATINI
ETHIOPIA
GABON
GAMBIA
GHANA
GUINEA
GUINEA-BISSAU
INDIA
INDONESIA
ISLANDS
IVORY COAST (Côte d'Ivoire)
KENYA
KIRIBATI
LAOS
LESOTHO (Lesoto)
MADAGASCAR
MALAWI
MALDIVES
MARSHALL ISLANDS
MAURITIUS
MOLDOVA
MOZAMBIQUE
MYANMAR
NAMIBIA
NAURU
NEPAL
NIGER
OMAN
PAPUA NEW GUINEA
PHILIPPINES
REPUBLIC OF THE CONGO
REPUBLIC OF CHINA
REPUBLIC OF DJIBOUTI (Jibuti)
RWANDA
SAMOA
SAO TOME AND PRINCIPE
SENEGAL
SEYCHELLES
SIERRA LEONE
SOLOMON ISLANDS
TAIWAN
TANZANIA
TOGO
TONGA
TUVALU
UGANDA
VANUATU
VIETNAM (Socialist Republic of Vietnam)
Nationalities that must apply for a traditional paper visa before travel
Afghanistan
Algeria
Azerbaijan
Bangladesh
Bhutan
Chad
Egypt
Iran
Iraq
Jordan
Kenya
Kuwait
Kyrgyzstan
Lebanon
Lesotho
Liberia
Libya
Mali
Mauritania
Micronesia
Morocco
Nigeria
North Korea
Pakistan
Saudi Arabia
Somalia
South Sudan
Sri Lanka
State of Palestine
Sudan
Syria
Tajikistan
Timor-Leste
Tunisia
Turkmenistan
Uzbekistan
Vietnam
Yemen
Zambia
Zimbabwe
Nationalities that require a travel certificate
Kosovo
Nauru
Sahrawi Arab Democratic Republic
Taiwan
Tonga
Tuvalu