About GRENADA
Visas & Permits
Citizenship
Expat Stories
Moving Guides
Recommended Services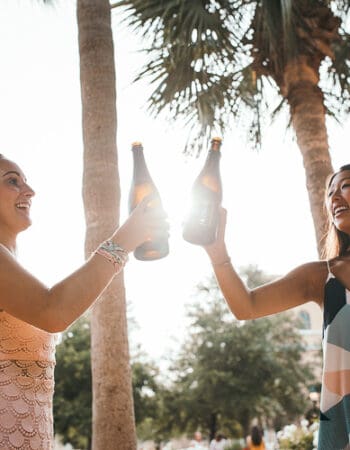 Check out the cheapest places in the world to live for Expats.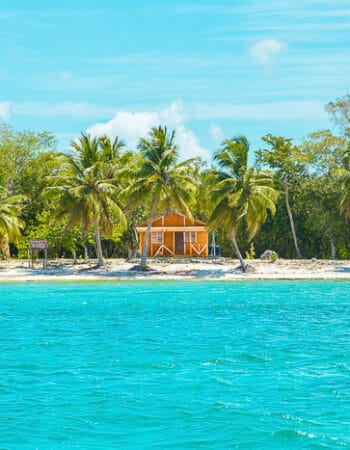 Living in Grenada sounds a lot like paradise. Home to lush green forests, steep hills that plunge to white sandy coves, a turquoise sea, and a notably
Grenada Visas and Work Permits
Grenada offers a range of visas, work permits, and residency options for people looking to live and work in the country.
Tourist visa
Grenada allows visa-free stays to a multitude of countries, such as persons with E.U., U.S. and Commonwealth nationalities. These are mainly for stays of up to 90 days. The stay can be extended, providing that you have proof of sufficient funds and that you are not working in Grenada.
British citizens can stay in Grenada for six months without a visa. An onward or return ticket is often required on arrival. Please use the tool on the right to check the Grenada tourist visa for your passport.
Grenada Long Term Visas
Marriage visa or family visa
Grenada offers citizenship by descent and to spouses. If you are or have been married to a Grenadian citizen, you are eligible for citizenship and can permanently reside in Grenada. In addition, those with parents holding a Grenada citizenship can apply for permanent residency and citizenship through decent. 
Grenada Student visa or study visa
Residing in Grenada on a study visa is a simple process. Citizens of E.U., Commonwealth countries or The United States do not require a study visa to stay for the length of their program. They must present a letter of acceptance from a full-time course at a University in Grenada. In addition, a letter from the university to the Immigration Authorities to present on arrival is required.
Students must enrol in a health program in Grenada or provide proof of adequate existing health insurance. Holders of student visas will be permitted to work in a restricted manner to support themselves throughout their course.
For students who are not from visa-exempt countries must apply in advance to the Ministry of Foreign Affairs for a visa upon arrival. A university letter of acceptance and any other necessary documentation will be required when you arrive at customs to process your visa.
This visa costs EC$100 for single entry and EC$250 for multiple entries.
Family members or companions of those studying in Grenada will also be eligible to reside in Grenada for the same duration of time. They will need to bring the corresponding documentation.
Grenada Work permit
A work permit is required for any non-citizen intending to work in Grenada. Employment in Grenada is restricted to nationals unless it is not possible to find employees with the required skill set. This restriction is to minimise unemployment of Grenada citizens.
In this case, the employer must have documented proof of their efforts to find suitable employees. Prospective employers will have to submit the application for a work visa. Examples of required skill sets include qualified medical professionals, teachers and hospitality management.
Grenada Permanent residence
Those who have been legally residing in Grenada for two years can apply for permanent residency. It is important to note that even with permanent residency, you cannot work in Grenada without a work permit.
After holding permanent residency for five years, it will be possible to apply for Grenadian citizenship. It is required to submit the following supporting documents:
letter of reference from both a reputable person in Grenada and home country

police certificate of character from Grenada and home country

bank statements

medical certificates

a letter stating one's date of arrival, activities engaged and reasons for residency.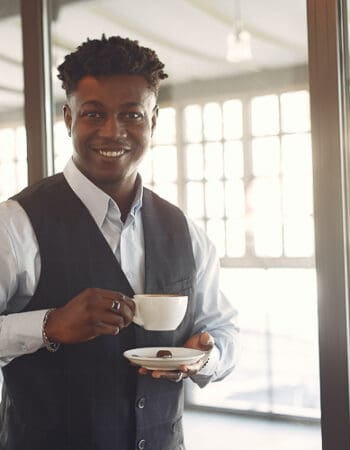 Are you an entrepreneur with an idea, drive, and funds to back you? The E2 Treaty Investor Visa USA can be your pathway to owning a business and livin
Advantages of Grenada Citizenship
Grenada citizenship and a Grenada passport are rewarding. Citizenship can be achieved through descent, naturalisation and investment. Grenada recognises dual citizenship, so you will not have to renounce your existing citizenship. It is valid for life, so even if you do not continue to reside in Grenada in the future, your citizenship will remain valid.
Advantages of Grenada Passport
As a Grenada citizen, you are entitled to a Grenada passport. Grenada's powerful passport allows visa-free access to over 143 countries. These include the U.K., SCHENGEN countries and Commonwealth countries. Grenada is also one of the select few countries that do not require a visa to visit China.
Grenada citizenship allows a fast track to obtain a U.S. E-2 visa valid for five years. This pathway to the U.S. E-2 visa has a turnaround time of around six months while waiting times for other countries are considerably longer.
Grenada Citizenship by Birth
If you are born in Grenada after 1974, you are automatically eligible for citizenship, except for those born to diplomat parents.
Grenada Citizenship by Descent
If one or both your parents were Grenada citizens when you were born, you can become a Grenada citizen.
Grenada Citizenship through Marriage
If you are or have been married to a Grenadian citizen, you are eligible for citizenship and can permanently reside in Grenada.
Grenada Citizenship by Naturalization
You can apply to become a Grenada citizen if you are over 18 years old and have been living in Grenada for seven years. This period includes holding permanent residency for five years. You are required to have been residing in Grenada for 12 continuous months immediately before your application.
Grenada Citizenship by Investment (CBI)
In 2013, it became possible under the CBI program for persons to obtain Grenadian passports. The visa can be extended to an applicant's entire family, including spouses, children and parents. The process takes just 2-5 months, one of the fastest investment visa programs in the world.
It also is one of the few citizenship by investment programs that does not require a minimum physical residency time to qualify. This lack of a residency requirement means that you can get citizenship without even having visited Grenada.
The main advantages of Grenada Citizenship by Investment:
Fast turnaround time.

Access to U.S. E-2 visa, giving the right to conduct business and reside in the U.S.

No tax on worldwide income.

Powerful passport with visa-free access to the European Union (E.U.), China, Russia and Commonwealth countries.

Low minimum investment compared to other countries.
There are two available options; contribution and real estate investment.
Grenada Citizenship by Investment – Contribution
The Grenada National Transformation Fund (NTF) is a government fund responsible for the development of Grenada's economy by financing projects supporting its industries. Single applicants are required to make a one-time contribution of $150,000 or $200,000 for applicant and family of four.
There will be a sum of $25,000 for each additional family member exceeding four people. The donation must be made through an Authorised Local Agent.
Grenada Citizenship by Investment – Real Estate Investment
Government-approved real estate developments are mainly in the tourism industry due to rising demand. It can be a fantastic opportunity for those seeking high returns on their investments, and to enjoy the benefits of a Grenadian passport. Tourism is experiencing sustained growth in Grenada, as it is starting to take more of a share of the Caribbean's visitors.
In 2018 over half a million tourists visited the country, a growth of 13.69% increase from the previous year. Investing in Grenada's tourism sector can be extremely profitable.
Applicants are required to invest a minimum of $350,000 for single ownership. For joint ownership, at least $220,000 must be invested by each party. Real estate projects must be kept for a minimum of 3 years and then can be sold. Investors can enjoy Grenada's attractive tax system, with only 0-0.5% property tax and no tax on foreign income.
Grenada's Citizenship by Investment Committee will verify that the applicant does not have a criminal record. They will also check that the candidate is in good health and finances are credible and sufficient. All documents will need to be processed in English and through an authorised agent.
Pathway to the United States E-2 Visa
Grenada's investment program is one of the best options for obtaining an E-2 Investor Visa to the United States of America (U.S.). This is based on minimum investment and length of U.S. visa. Grenada lowered the minimum investment requirements for the program to become more attractive than investment programs in countries like Montenegro and Moldova. It does not require a minimum time of residency in the country to obtain citizenship. The E-2 visa allows holders to live and work in the U.S.
It has become extremely popular with Chinese and Indian investors to avoid waiting at least seven years to obtain an E-5 investor visa. The minimum investment for the E-5 visa has increased to around $900,000. The E-2 visa does not require a minimum investment. It is dependent on the amount of money required to cover most or all business expenses.
The E-2 visa valid for Grenada citizens is for five years. It can be renewed after this time.