Dual citizenship or having a second passport may seem the preserve of super spies, but everyone should consider accessing one where possible. There are clear benefits, even for regular people. And if double citizenship is good, is triple citizenship better?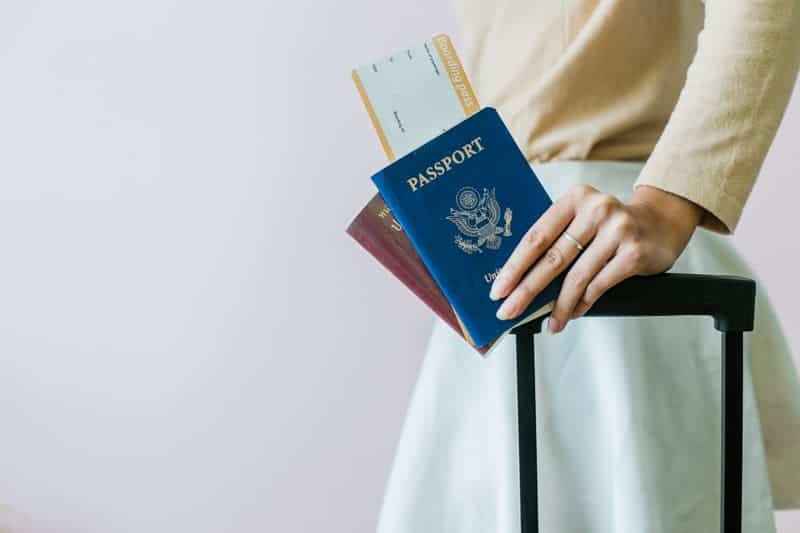 What is multiple citizenship?
In general, when you are born the country of your birth offers you citizenship. This citizenship comes with rights and responsibilities. You can, through various pathways gain second citizenship, third citizenship or even more. You are legally recognised as having all the rights and responsibilities of the countries for which you hold citizenship.
Why would you want dual citizenship?
I had the opportunity to discuss the benefits of dual citizenship with Australia's Today Show. Have a listen or read through the benefits below.
In summary, though, it is all down to having options and freedom. You, your family and future generations will have increased choice in how and where you work, live, travel, bank, and do business. You'll be able to choose which government's support will you access. There is significantly more choice available than you would have with one passport.
Visa-free travel to more countries for you and your family
No matter what your passport, there are going to be countries that require you to get a visa. That process can be time-consuming and costly. In many cases, you'll need to pass across personal information you may not be entirely comfortable handing to a foreign government. A passport like that of Italy, with more than 160 visa-free country partners, reduces this burden and obligation dramatically. The visa process applies regardless of whether you are travelling for work or pleasure.
Live and work freely in more countries
Dual citizenship gives you the freedom to live and work freely in all the countries of your nationality. Moreover, the passport may provide you with access to work in other regions or other countries. For example, any EU passport gives you access to work and live freely in 29 EEA (European Economic Area) states. Another example is if you have an Australian passport, you can also live and work freely in New Zealand.
Business opportunities through dual citizenship
Additional citizenships will offer you a range of possibilities. You can start, expand, or move your business to your new country. You can add support for your business from your new government. Markets and customers that we previously off-limits may become accessible. Countries are especially interested in attracting technology and other startups that have the potential to scale. For this reason, there are some compelling Entrepreneur and Start-Up Visa and permit programs.
Benefits of education and social security
Dual citizenship gives you access to schools, universities and other educational facilities in two countries and sometimes two regions. That means more options for you and your family. You would also have access to healthcare and other social securities in both countries. In the case of anything happening when overseas, both consulates would support and assist you if required.
You have a preapproved escape route with dual citizenship
If the situation in your home country changes, you can leave without issue. As a country plunges into crisis, your ability to migrate can also change rapidly. Previously respected passports can suddenly become useless. You may even have difficulty crossing the border or getting onto a plane out of the country. Foreign embassies stop processing applications. You need to be prepared before there are challenges so you can take advantage of opportunities. Citizens of seemingly stable countries have repeatedly experienced this issue while their prepared compatriots were in a position to escape.
Your country may make foreign policy decisions that make travelling difficult or dangerous.
It's much easier to visit Cuba as a Canadian than an American or visit Pakistan as a South African than an Indian. Similarly, it's easier to visit Greece as a Spaniard than a Turk and any Arab country as a Russian rather than an Israeli. Historical, current, and future foreign policy decisions will impact your freedom of movement. Dual citizenship solves this problem for you, your family, and your descendants.
Tax optimisation from dual citizenship
Once you have two, three, or more citizenships, you can more effectively structure your tax regime. You will be able to decide where you are domiciled for taxation purposes. As some countries have 0% tax rates for income earned outside their borders this can mean a significant impact on your financial situation.
A gift to your kids, and to future generations.
I was lucky enough to have a mother that prioritised a British passport for me when I was a kid. I inherited it from her because she had a British passport, even though up until then, I had lived in Africa my whole life. It meant I could work in the UK in my twenties, live in Australia for 15 years and now live in Spain. Without dual citizenship, it would have been very hard. I was lucky enough to be able to pass this gift onto my son. Have a read of the full story here. Giving future generations those options may not seem pressing to you now, but it may change everything for them.
How can you achieve dual citizenship?
There are many ways that you can get dual citizenship which we outline below. For another viewpoint on the options, please read Where is the easiest country to get citizenship.
A passport through your family
Dual citizenship through direct decent
The first step to take is to look at your family tree and talk to your parents, aunties and uncles. Some countries will give you a passport through your grandparents and in some cases even further back than that (Italy for example). Here are just a few countries where if you have grandparents that were citizens, you may be eligible for a second passport:
Ireland
Italy
Hungary
Poland
Luxembourg
Ukraine
American Samoa
Egypt
Antigua and Barbuda
The British Virgin Islands
Belize
Gibraltar
Chile
Zambia
Latvia
Lithuania
There are lots of other countries where you can get residency through your parents or grandparents. Significantly, after living there for a while you qualify for a citizenship and a passport. Examples of these are:
United Kingdom
Finland
South Africa
Mexico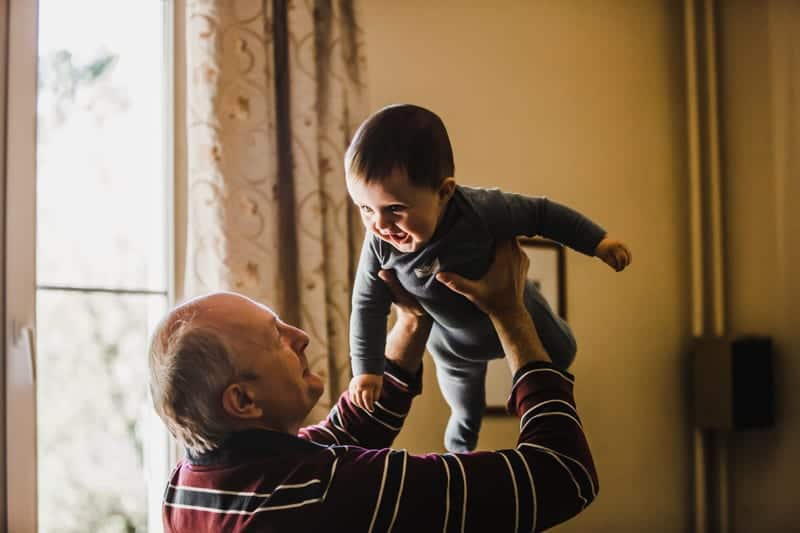 Dual citizenship to right past wrongs
Countries also offer to accelerate citizenship processes where governments of the past have discriminated against groups. Examples include World War Two where Jewish families, amongst others, were forced to flee Germany, Austria, and other countries. Further back in history the Jewish populations of Spain and Portugal were exiled in the 1400s and 1500s. If your ancestors were forced to leave and give up their citizenship, then you may be eligible for citizenship and a passport. Some examples include:
Germany
Austria
Hungry
Spain
Portugal
Given how far back some of these programs go it is well worthwhile to have a good look through your family history. Often there may be something that offers you a pathway to dual citizenship.
Dual citizenship through marriage
Most countries will offer residency and a citizenship pathway to the spouse of a citizen. The are called marriage visas. There are also fiancé or fiancée visas offered before marriage by some countries. The exact way this is managed differs by counties. There is a different legal recognition of what is a marriage. The definition of marriage may cover de facto relationships, same-sex marriage, overseas, marriages, common-law marriages, religious marriages, and more by jurisdiction.
Citizenship by Investment
To encourage investment into their economies, some governments offer accelerated pathways to citizenship. The Citizenship by Investment programs (CBI) and related Residency by Investment (RBI) programs are an excellent way to achieve a second passport. They are also sometimes referred to as Immigrant Investor programs. The schemes vary greatly, and it is essential to understand all critical areas of the programme clearly.
Is it Citizenship or Residency?
If it is residency that is offered, how long is the qualification period before you can apply for citizenship and a passport.
What are the accepted financial commitments? Do they suit your circumstances and risk profiles? Do they allow investment into areas that you feel are worthwhile investments?
Schemes can cover things like property; including your residence, commercial property, or residential investment properties. Government bonds and depositing cash into a local bank are all covered in one or more schemes. Also popular is an investment into a company (either your own or an existing company). Be aware that some programs require payment into a government development fund. The amount is non-refundable, and so not a recoverable personal investment. There are many programs. Just a few of the countries that offer some form of Citizenship by Investment or Residency by Investment program include:
Antigua and Barbuda
Australia
Austria
Cambodia
Canada
Cyprus
Greece
Latvia
Malta
Panama
Portugal
Spain
St Kitts and Nevis
Thailand
Turkey
United Kingdom
United States of America
Vanuatu
If you are interested in this pathway, we have a lot of detail on these programs. Start on our investment visa page.
Citizenship by Residency or Naturalisation
A very popular way to dual citizenship is to enter the country on a temporary residency or permanent residency permit or visa. After a period (which can range from 2 – 30 years) you may become eligible to apply for citizenship through naturalisation or residency. You'll often need to prove that you have integrated into your new country. Language tests, proof of investment into the local economy, and ties to the local economy may all be required. These show that you have earned the right to become a full-fledged citizen of your new home. This naturalisation will also allow you to apply for a passport. It is common to use visa programs like Skills Shortage Visas, Study Visas, and Work permits as a pathway to citizenship and a passport.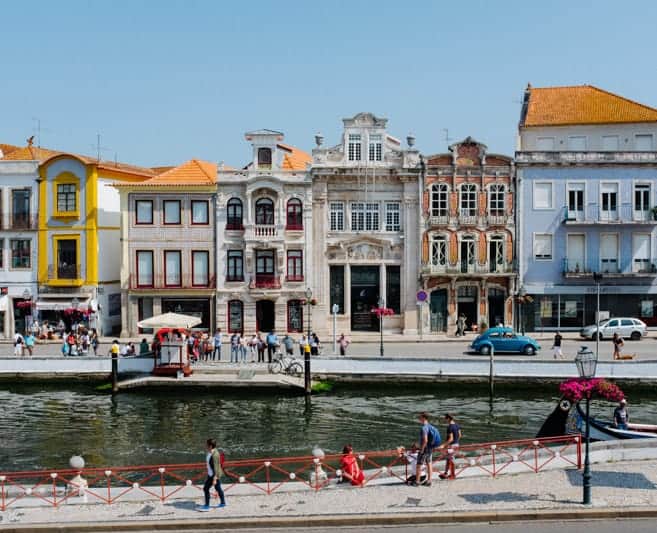 Dual citizenship risks
There are two main risks when thinking about accessing a second (or third) citizenship.
Your original country of citizenship will not allow second citizenship or third citizenship
Some countries make you choose which country citizenship you will hold. Just some examples of these counties include:
China
Indonesia
Japan
Malaysia
Myanmar
Nepal
Netherlands
Singapore
Thailand
Many of these countries will allow dual citizens or multiple citizenships to choose after a defined period. For example, in Japan, you can keep various citizenships until the age of twenty-two. After that, you must choose between your Japanese citizenship and any other citizenships that you hold.
You may be obligated to your new country
There may be national service, taxation, or other obligations. You and your family may have to consider how you'll be impacted. For example, if you have an Israeli passport you need to do national service no matter where in the world you live. US citizens need to pay tax no matter how global their income is.
Now is the best time to apply for a second passport
So now you know the benefits of a second passport, what is stopping you? Don't wait until it is too late. Circumstances, regulations, and political situations change. Now is the ideal time to get started. There are many cases where people have been eligible for multiple citizenships, and then regulations have changed, rendering them unable to apply. Our advice is clear.
Do your research now. What multiple citizenships may you be eligible for? Are there clear benefits to holding those citizenships? What do you need to access the program?
Get professional, trusted advice. The programs are often complex and challenging to navigate. Getting your application wrong can be hugely costly in time, money, and opportunity.
Don't give up. Access to multiple citizenship programs doesn't only close; new opportunities arise. If there's no pathway for you today, don't despair. Follow sites like Where Can I Live to keep up to date with immigration reform and changes. That way you'll know when an opportunity arises for you to access a second or third passport.