About BULGARIA
Visas & Permits
Citizenship
Expat Stories
Moving Guides
Recommended Services
Bulgaria citizenship, residency, work permit, and visa options to live and work in Bulgaria.
Bulgaria citizenship gives you access to live and work in this European Union country. Health care in Bulgaria is excellent and numbers show the economy is growing faster than expected. Unemployment is also decreasing, so things are looking up for Bulgaria in many different ways.
Bulgaria is a place that might surprise you with its beaches, forests, cities and the opportunity to ski in winter. Due to its geographic position, you can find Slavic influences, but also Persian and Greek, making Bulgaria a very culturally rich place with many aspects to discover. Immigrants enjoy a slower pace of life in Bulgaria and because the cost of living is much cheaper compared to most other European countries, it's easier to make the most of all that Bulgaria has to offer. 

Bulgaria citizenship and residency are available to immigrants. It's an attractive place for Expats who are running their own business from home, but career opportunities can also be found in other areas like tourism and working for international companies.Bulgaria can be quite different from other places and it is definitely a good idea to do some research on local customs before you arrive. For example, it's the only country in the world where a nod of the head means no and a shake means yes, which can cause some confusion. Learning the language, which uses the Cyrillic alphabet like Russia, can be really convenient because only about 23% of the population speaks English.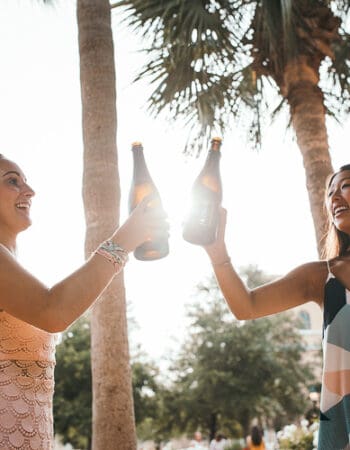 Check out the cheapest places in the world to live for Expats.
Imagine a life free from worry. Does it seem like an impossible goal? While we'll never be completely free from worry, many people don't l
Bulgaria is part of the EU so people with citizenship of countries in the European Economic Area (EEA) can move, live and work freely in Bulgaria.
Bulgaria Tourist Visa
Bulgaria offers a 180 day tourist visa. It also gives you the right to visit Romania, Croatia or Cyprus. Some countries can access visa-free travel to Bulgaria.
Bulgaria Family Visa
If your spouse is a citizen or permanent resident of Bulgaria, you are probably eligible for residency.  Please note that your status of spouse needs to be legally recognised in this country.
See the citizenship section below for more information on residency or citizenship based on descent.
Bulgaria Work Visa
If you have a recognized university degree or professional experience as well as a work contract or binding job offer, you may be eligible for an "EU Blue Card".   The Blue Card is a four-year temporary work and residence permit.  This also gives you free movement within the Schengen area and enables your family to join you.   If you do not have a work contract or job offer, you can register on the EU Blue Card Network, where European employers can view your details and connect with you around job opportunities.  This is also where you apply for the EU Blue Card.
If you are not eligible under the EU Blue Card Programme, the Bulgarian Employment Agency issues work permits and the employer you are going to work for must do the application for you. The process usually takes less than a month and a number of documents are required, such as legalized degrees, documents that prove work experience and an employment contract.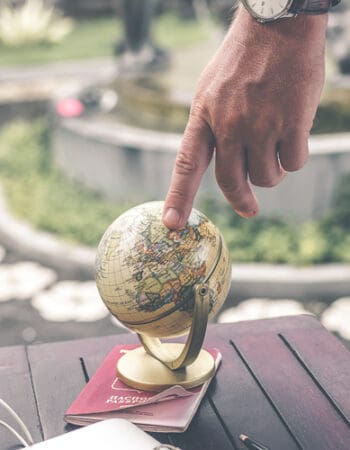 What are the easiest countries to move to? Well, it's not as simple as it sounds because everyone's circumstances are different. Although
Bulgaria is a part of the EU and as such, Bulgaria citizenship is a powerful offering. The Bulgaria passport was recently rated as the 18th most powerful globally. It offers visa-free access to 171 countries.
Bulgaria citizenship is heritable. You can pass it on to all of your children.
Bulgaria Citizenship through Family
If one or both of your parents were citizens when you were born, you are probably also a citizen.
If you were born in the territory of the Republic of Bulgaria, you are most likely a Bulgarian citizen.
If your spouse is a citizen, you can apply for citizenship after being resident in Bulgaria for a period of 3 years.  Please note that your status of spouse needs to be legally recognised in this country.
Bulgaria Citizenship through Marriage
If you are married to a Bulgaria citizen you can apply for Bulgaria citizenship and a Bulgaria passport after 3 years of living in Bulgaria.
Bulgaria Citizenship through Naturalisation
If you have held a valid residency in Bulgaria for 5 years you can apply for Bulgaria citizenship and a Bulgaria passport.
Do you have experience in moving to Bulgaria? We'd love to hear from you about why you chose to move to Bulgaria and the pros and cons of living and working in Bulgaria. We'd be very interested in your experience with Bulgaria visas and residency permits, Bulgaria citizenship, Bulgaria nationality, and Bulgaria passports. Please contact us to share your Expat story here