Cassandra Levi has lived and traveled all over Asia. She talks to us about why you should put Asia onto your travel list and especially why you should try living in Asia for a while.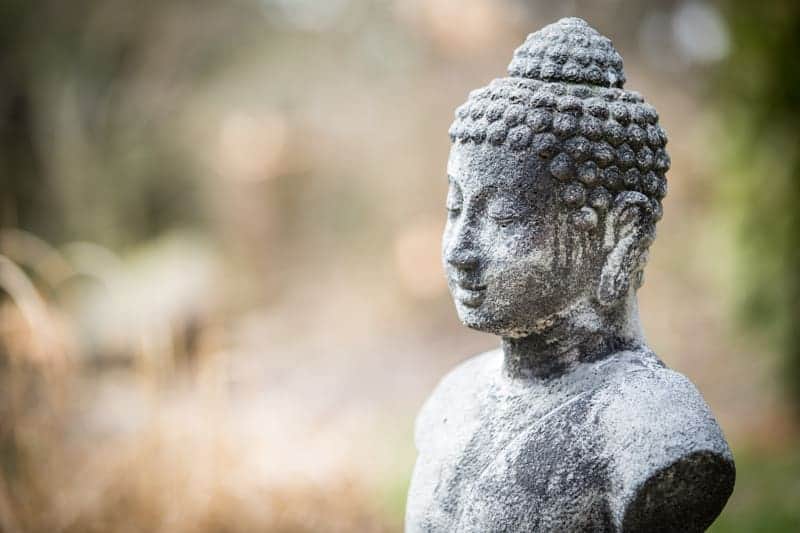 ---
"Once a year, go someplace you've never been before," said the Dalai Lama, yet for me, once wasn't enough – and that is why I decided to become a flight attendant. I knew that life in an office wasn't for me. As a diplomat's daughter, I was used to the promise of new beginnings. My many moves as a child led me to easily become bored almost as soon as I started feeling really comfortable in a city. Soon after my training, I was hired by one of Asia's busiest airlines. As a result, I have been to almost all major destinations – including South Korea, Malaysia, Japan, Vietnam, Singapore, Hong Kong, Thailand, the Philippines, Indonesia, and India. Each had its own charm and each left an imprint on my heart that is difficult to express in its entirety. When it comes to living and travelling in Asia, it's all in the doing.
ASIAN GASTRONOMY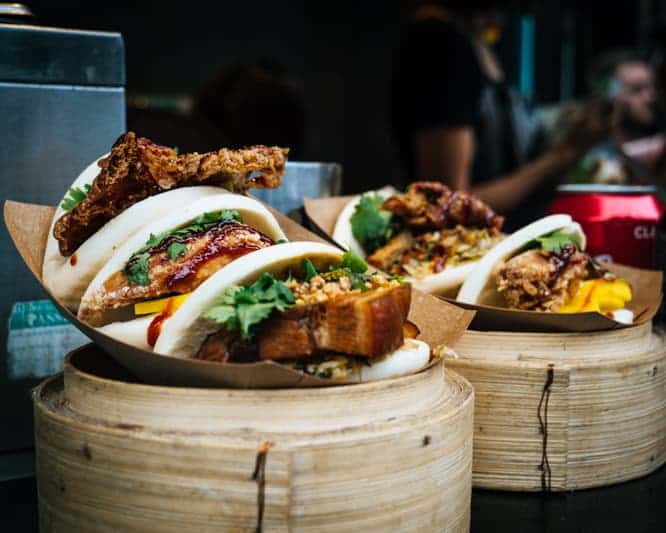 Asia has a fascinating appeal from a variety of perspectives – including its culture, gastronomy, and philosophy. Of the many cuisines I have sampled, one of my favourites is undoubtedly Filipino cuisine, which bears a lovely blend of influences from China, Malaysia, and Singapore. In the Philippines, eating is a national pastime, and malls, elegant restaurants, and outdoor spots on the street alike entice you with a host of dishes made with ingredients like coconut, tamarind, and unique vegetables such as okra or amargoso. One experience you cannot miss out on if you make it to Manila is a kamayan feast. This involves a feast of different foods (think a pork adobo, garlic rice, crisp suckling pig, vegetables cooked in coconut milk, and more) served over banana leaves. The key is to enjoy the entire meal with your hands, and you'd be surprised at how adept you become in no time at all.
THE RITUALS OF FOOD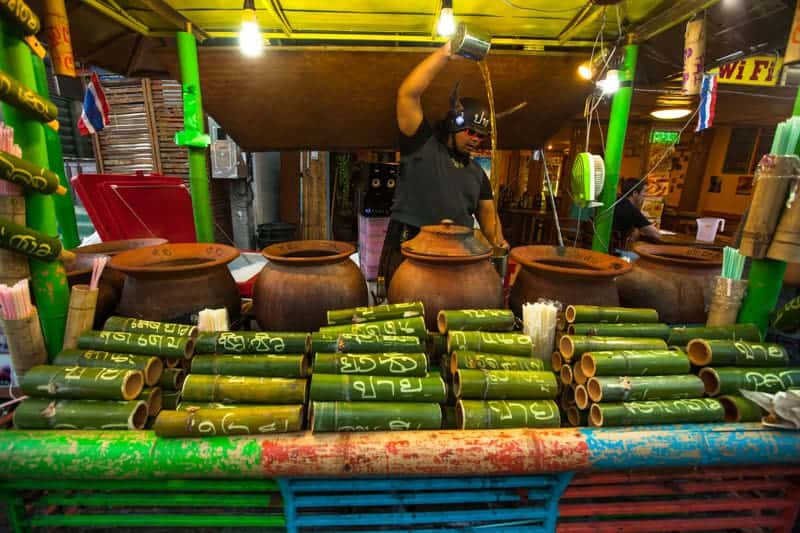 Thai and Chinese food may be the best known Asian cuisines, but it's a different story entirely when you enjoy this food in the respective countries they hail from. Watching a crispy duck being chopped in pieces, seeing a steaming hot rice dessert emanate from a bamboo tube, and watching a street vendor in Thailand barbecuing melt-in-the-mouth slices of meat adds a special ingredient to your meal, and it's called authenticity. If you're a chef, or you simply wish to hone your skills at cooking authentic Asian cuisine, working for a time in Malaysia, Thailand, or the Philippines is an ideal way to pick up a host of tips and tricks – including techniques, use of ingredients, and the proper blending of herbs and spices. When living and travelling in Asia you'll never forget the food.
TEMPLES OF WISDOM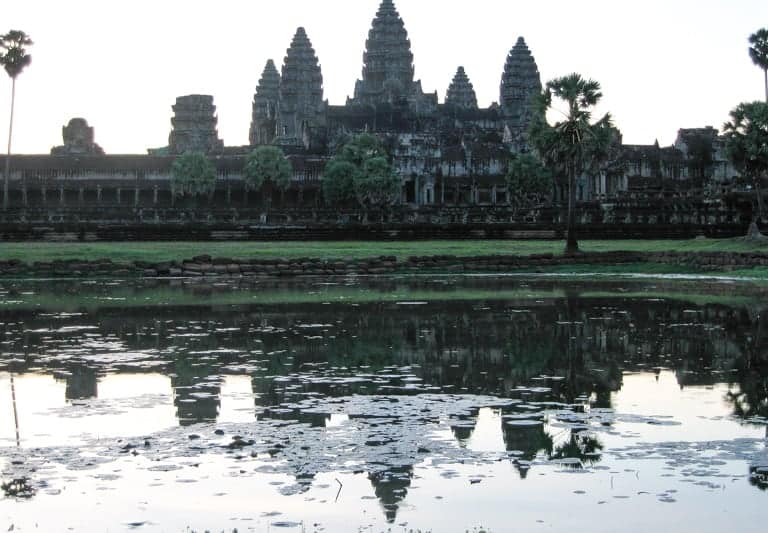 Angkor Wat, the Shwedagon Pagoda in Yangon, and the Sri Sivan Temple in Singapore invite you to connect with an essential life force and feel like part of something greater than yourself. Some temples, like the Temple of Heaven in Beijing, bear such a majestic appearance, it is amazing to think they were built as early as the 1400s. The Sanctuary of Truth in Pattaya, Thailand, with its layered columns that reach into the sky, contains a plethora of sculptures and images from both the Buddhist and Hindu religions. In many parts of the world with Buddhist stuppas, visitors are invited to enter and join in meditation. Temple visits enable you to experience different religions and form part of them for as long or as fleetingly as you wish.
NATURAL PARADISE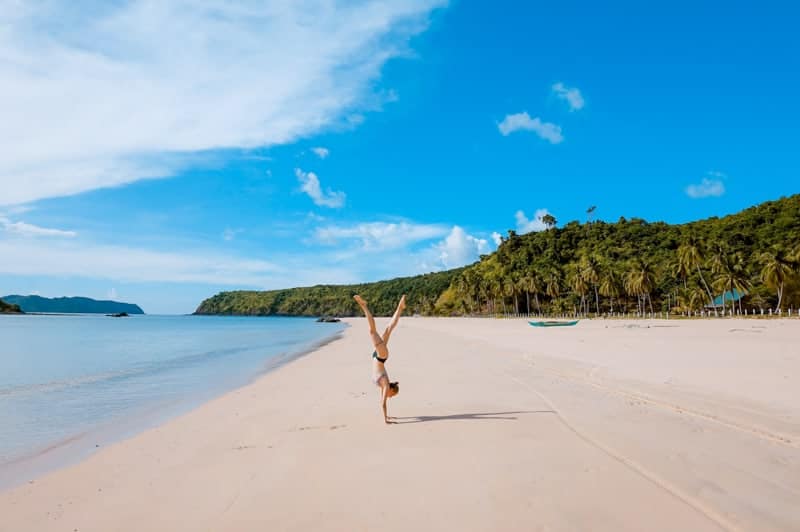 Countries like China and Japan are often touted for their vertiginous skyscrapers and busy subway systems, yet they have so many beautiful natural landscapes in which to get lost. Some of the most Instagrammable falls include Kuang Phapheng Falls in Don Khong, Laos (called 'the Niagara falls of Asia'), Kawasan Waterfall in Cebu, the Philippines (with its stunning turquoise waters and lush green surrounds), and Sekumpul Waterfalls in Bali (known as 'the Seven Waterfalls'). The purity and clarity of the waters are just about as inviting as it gets, and indeed, there are many adventures to be had in nature – think snorkelling amidst huge sea turtles in Palawan, canyoning in Borneo, or 'shooting the rapids' in Pagsanjan Falls.
Asia boasts a unique vibe that marries natural and city escapes. From relaxing retreats where you can practice yoga or meditation under the guiding hand of a seasoned master, to gourmet tours where you can sample traditional treats, Asia has something for everyone. Countries like the Philippines and Thailand are also known for their top-rated customer service. Everywhere you go, you are greeted with a smile. If you travel and live in Asia with so much beauty around you, you too might just find many great reasons to smile.
The above video is made using InVideo