This is the story of how American Nina came to travel and teach English in Spain. You can follow Nina's journey on her website A World of Dresses or on Instagram, Facebook, or Twitter.
"La quieres?" she asked me. La referred to the room about the size of a closet going for 200€ a month. She was who would be my future roommate and she was asking me if I wanted to live in the spare room in her flat. I said "yes" in the moment because I was tired of being homeless.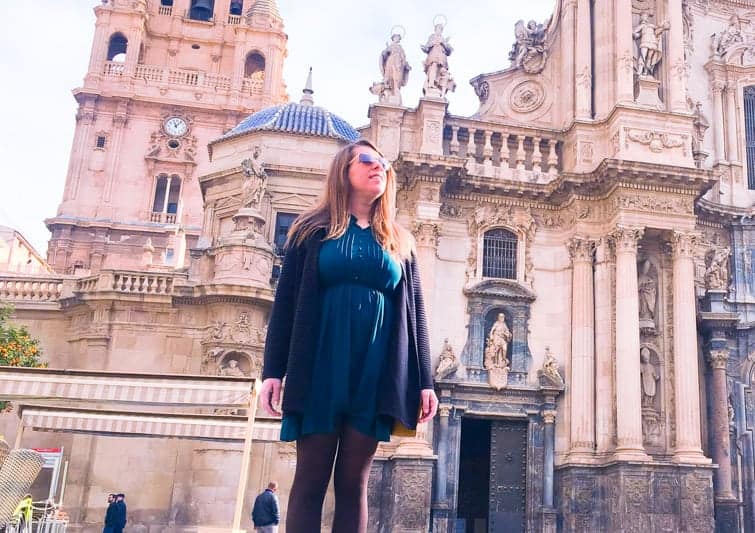 That moment was like a breath of fresh air. You see, I had just moved to Granada, Spain a week ago and the search for a flat was harder than I had anticipated. Since Granada is a university town, everyone was looking for a place in September.
That first week of living in Spain was in a lot of ways the perfect welcome to the Expat life. It wasn't easy, it involved crying in public but it was well worth it.
Throughout that first year, I often thought about that closet of a room that I was living in. I remember thinking "yes, you live in a tiny room … but you live in SPAIN!" I would then smile and go about my day, reminding myself of how lucky I was.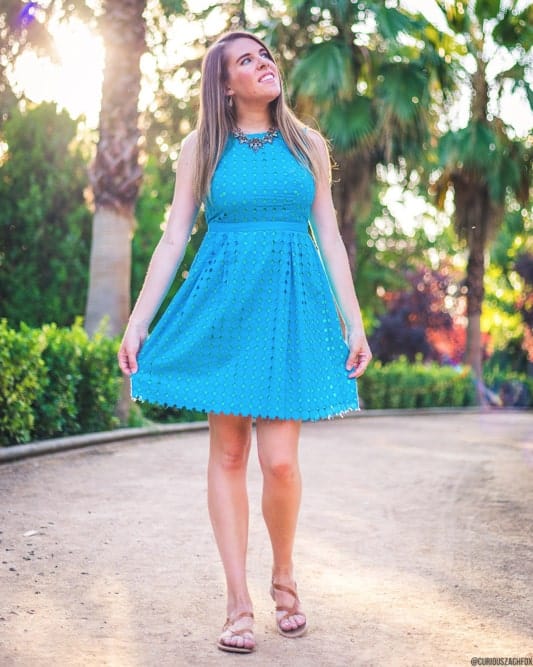 How I got here
So how exactly did I go from the United States to Spain at the age of 29? Like many of us, I always assumed that living in Europe was an experience out of reach for an American like me. I knew that visas were complicated and my prospects of marrying a European were slim to none. So I went about my 20's working and travelling here and there.
A series of events led me to learn Spanish and I ended up in a bilingual job in my city. I also started a fashion blog that I wanted to turn into a travel blog that year. While I was content in my hometown, I knew that a move to another country was what I desired and I began to explore the option of Spain.
It honestly all started in 2015 when I first travelled to Spain. My old Spanish tutor had taught here, and he organized sort of a "school" trip. We made a circle around Spain visiting cities like Valencia, Sevilla, and Barcelona over the span of two weeks. After the trip was over, I knew I wanted to return. So I asked him how exactly he worked in Spain. I was curious because, like me, he's American.
"There's this government program where you only work 12 hours a week teaching English!" he told me. It was called Auxiliares de Conversación.
So I applied and got accepted. I was placed at a school teaching English in Spain near Granada in the Andalucía region.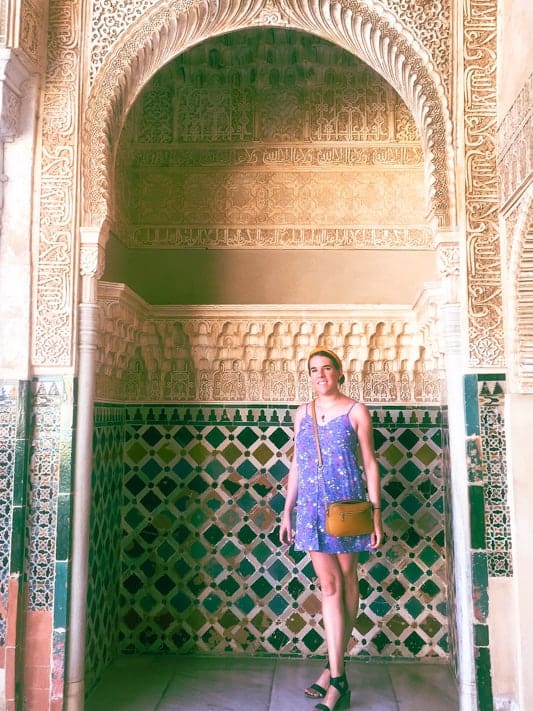 How I prepared
As I mentioned before, I was working a bilingual job in the US when I applied. This experience allowed me to move to Spain with an intermediate level of Spanish and I am so grateful for that. There's not a second that I regret being able to speak Spanish from day one here.
You also need to sort out which Spanish visas or residency permits you are eligible for.
Every August/September I always see other language assistants (my job) asking about Spanish in the Facebook groups. I see so many people who assume that they can just move here with nothing and it all will work out. My advice is always to learn as much as you can before moving. Except for Madrid and Barcelona, English is just not widely spoken here. You will be expected to do things like open a bank account and sort out your visa in Spanish.
Now I know some people might not know where to start. With online learning, there really is no reason to not learn the language you want wherever you are in the world. Additionally, there are also many videos on YouTube and free apps where you can learn languages. Basically, if you're planning to move to Spain and you don't know Spanish, fix that before moving here!
Aside from the language, I saved money by working a second job. Finding a flat in Granada proved to be more challenging than I thought. It took me about a week. During this time, I stayed in an Airbnb. I used several websites and a Facebook group to find places to look at. This is another area where Spanish was quite handy as a lot of people didn't speak English.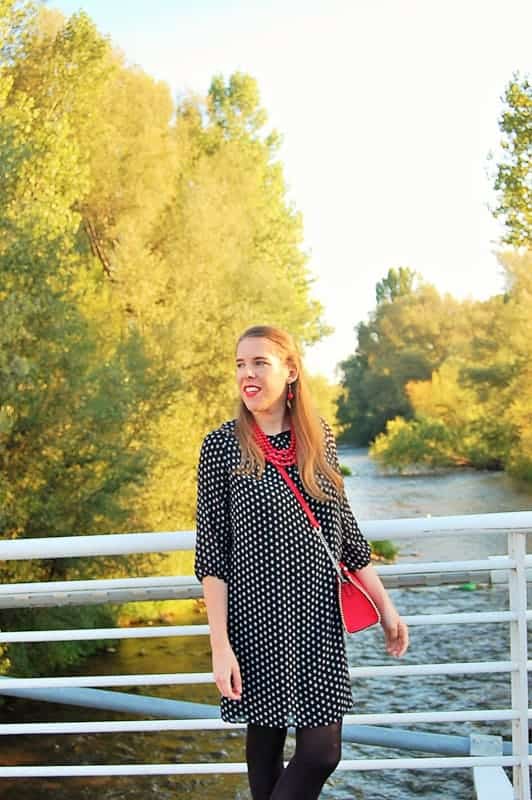 How I spend my time
I spend my time teaching English in Spain, blogging and traveling. As mentioned above, my contract is only 12 hours a week. However those 12 hours bring in 700€ a month. While Spain is a very affordable place to live, it can still be hard to really live on that amount each month. So for the last two years, I taught private lessons in the afternoon to earn an additional 600€ a month.
This year, I´ve changed things up a bit. The one downside of my teaching program is that some regions give you a time limit. We are only allowed to teach in Andalucía for two years. Since visas are harder to come by when you're American, I decided it would be easier to just apply to teach in a new region of Spain. After all, I am a travel blogger! It would give me the opportunity to explore new places! So in September, I moved to the La Rioja region.
This school year, I decided to live with a family in the town that I work in. I found an opportunity to do a work exchange where I work with the children in exchange for free room and board. While some days I miss my independence, it's been a wonderful experience.
How teaching English in Spain works
There are several different teaching programs that you can go through to work in Spain. I'm a part of Auxiliares de Conversación, the biggest one. The great thing about this program is that they have positions all over Spain. The downside is that you don't get 100% pick of where you go. However if you have more of an open mind, you will for sure have a fantastic year!
In this position, I am a language assistant. This means that I'm not 100% a teacher. Instead, I assist in the classroom with different teachers in my school. I plan activities and presentations about my culture. I'm supposed to convince the children that I don't speak any Spanish.
I am able to apply for a Spanish student visa and I have to renew it each school year. That means I have to go to the foreigner's office and fill out some forms. They then take my fingerprints and give me an ID card.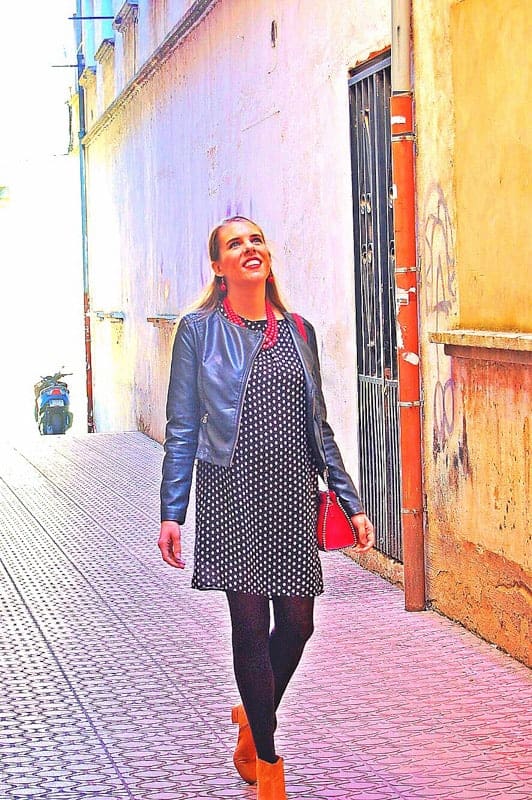 An Incredible Journey
These two and a half years have brought me some very cool experiences. I've met some of the most amazing people, traveled to some unique places, bettered my Spanish and learned more about myself than I thought was possible. In a lot of ways, it often just feels like it's only the beginning. Teaching English in Spain has been an amazing journey.
See the best places to live in Spain here.