Spain's higher education sector is booming. More than 1,500,000 people annually register for higher education in Spain. And, of those, around 125,000 are from abroad, this number growing yearly. Studying in Spain for international students has many attractions. Not least, the Student Visa Spain is an excellent program. We'll look at Spain's student visa in detail and cover Spain internships that fall under the same visa program.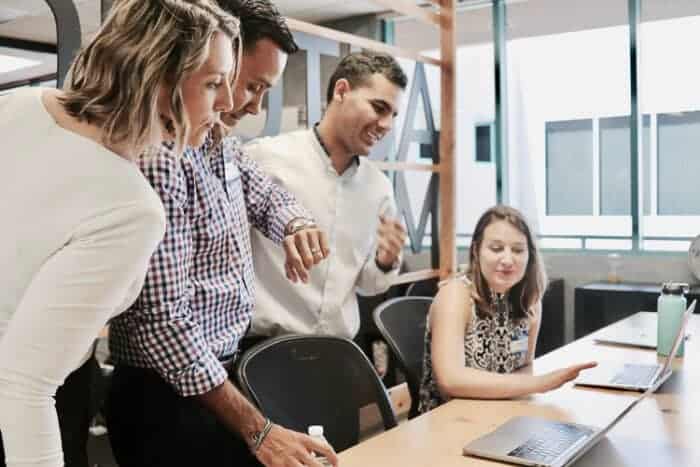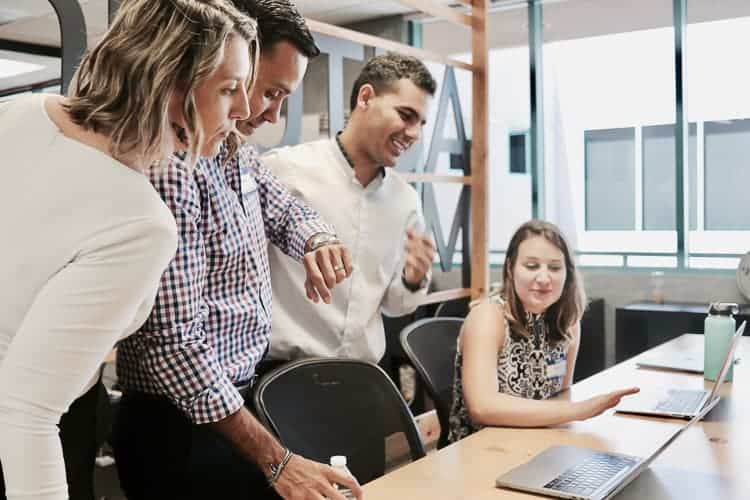 Who can study in Spain without a Student Visa?
Citizens of the European Union (EU), The European Economic Area (EEA), and Switzerland don't need a student visa to study in Spain. For a course longer than 90 days, you'll need to register your residency with the authorities.
If your course is less than 90 days, you won't need a Spain Student Visa. There are two options.
For citizens of 60 countries, you don't need a visa at all for these short study visits. Eligible nationalities include Argentina, Australia, Mexico, Singapore, the UK, and the USA.
You'll need a short-stay SCHENGEN visa if your nationality is not on the list. There is a specific category of SCHENGEN visa for study and training.
Just remember, if you need to extend your short study course, you can apply for another 90 days to complete the course.
Remember, UK citizens will now need a visa to study in Spain. Check out our guide for UK citizens moving to Spain after Brexit.
Types of Student Visas for Spain
For studies of more than 90 days, there are two categories of student visas.
Study of up to six months.

You'll need a Student Visa (Type D) called the "Visado D Estudios hasta 180 días".
With this visa, you don't get a residence card (TIE) or an Identification Number for Foreigners (NIE).

Study of more than six months.

You'll need a Student Visa (Type D) called the "Visado D Estudios, Investigación".
This visa gives you three months to register as a resident in Spain and get a residence card (TIE) and an Identification Number for Foreigners (NIE).
Interested in international study in other countries? We have all you need to know about the most popular Student Visas in the world.
---
---
Who can apply for a Spanish Student Visa?
There are no restrictions on countries or ages for the Spanish Student Visa.
The Spain Student Visa covers a range of educational activities. You'll need to be accepted into one of these education or training programs.
Study with an approved Spanish education facility. The course should lead to a qualification, diploma, or certificate of study. Eligible courses include includes Spanish language courses.
Research with an authorized institution. These include Universities, public and private research institutes, and Spanish Council for Scientific Research centers.
Unpaid training offered by a company or professional training center.
Student mobility programs, including student exchange and the Erasmus program.
Unpaid and, in limited cases, paid internships.
Unpaid volunteer work.
Language and culture assistants program. This program offers paid work to citizens of selected countries. The scheme provides teachers with teachers assistance in the classroom with English language instruction.
Our How to Move to Spain guide will help you plan your move.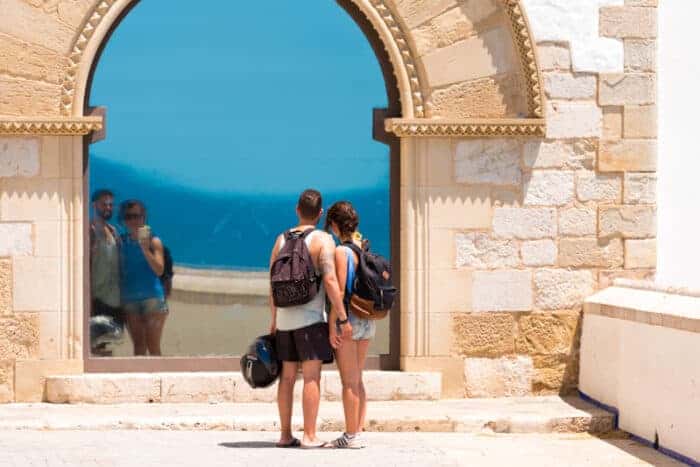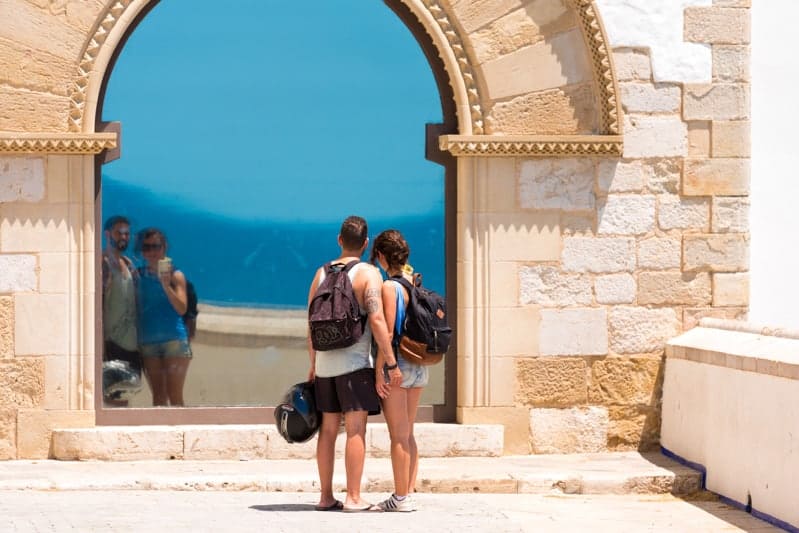 How do I get a student visa to Spain?
Get accepted for a course of study or activity.
The first step is to successfully apply for an approved course of study or other activity. You cannot apply for your visa before you have an official acceptance letter.
Have sufficient funds to cover your studies in Spain
You must show that you can support yourself while you are in Spain. The Spanish government uses IPREM to set the amount you need while you study in Spain.
In 2022 the figure is €579,02 per month. Given that figure, you should show savings or a guaranteed income of at least €600/month for the duration of your visa.
You can use scholarships or bursaries towards the figure if they include funds to cover your living expenses.
Secure full coverage Spanish health insurance
The Spanish government wants to know you won't be a burden to the healthcare system in Spain. You'll need a full coverage policy with a Spanish insurer to prove this. The cover can be public or private.
For more information on Spanish Private Health Insurance or Expat Health Insurance, see our detailed guides. They'll help you pick the perfect policy.
---
---
Be a good citizen and in good health.
You'll also need a recent police clearance certificate that shows you have no criminal record. This certificate should not be more than 90 days old.
You'll also need a medical certificate showing that you have good physical and mental health and no communicable diseases.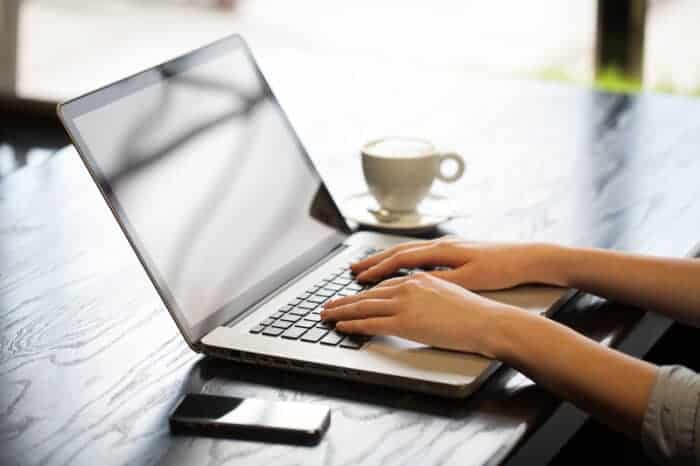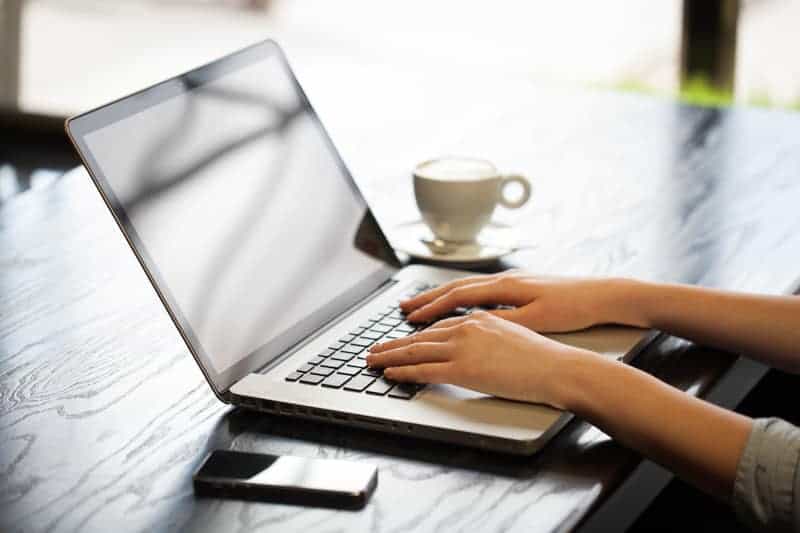 Spanish student visa application process
You can apply for your Spanish Student Visa either in Spain or in your home country. In 2018 the law was amended to allow some flexibility. If you are submitting the application in your home country, you'll use the nearest Spanish consulate or embassy.
This ruling means that you can arrive in Spain on a SCHENGEN tourist visa. Once in Spain, you can find a course of study and then apply for your student visa.
You can apply personally or use a Spanish immigration lawyer to apply on your behalf. The application process can be complicated. There are particular requirements for translations, certifications of authenticity, and more. The wording of the police and medical certificates must be as expected. And your insurance documents required must be in order.
If any of this is wrong, it can delay your application. Incorrect submissions can also result in the immigration department rejecting your application. You will lose your application fee in this case.
Here is a quote directly from a Spanish immigration department page, with bold and capitals as used by the Embassy.
" We cannot overstate the importance of paying the utmost attention to filling out the application and the accompanying information. INCOMPLETE OR INCORRECT APPLICATIONS WILL BE REJECTED…"
For this reason, we strongly suggest using an experienced Spanish immigration lawyer to ensure your visa is issued on time the first time. Our Spain immigration partner has helped many people to get their student visas. Click here to book an appointment with them and make your life a lot easier!
Documents required for the student visa application
The documents required will vary depending on your specific circumstances and course duration. Required documents needed for your application may include:
Your acceptance letter
Proof of funds to support yourself
Your Spanish Private Medical Insurance or Expat health insurance policy
Your police and medical checks
Completed visa application forms (you can download the online application form).
Passport with validity to the end of the visa.
Another form of ID (driver's license or national ID card).
A current student ID.
There will be translation and certification requirements for some documents.
Be aware, that different Spanish consulates and embassies might have slightly different application requirements and processes. These differences may include some who accept applications by regular mail and some who require you to deliver them in person.
Is it hard to get a Spanish student visa?
The answer is no, but… While the requirements for the student visa are easy to meet, it is not that simple. The application process is where things can get complicated. You need to ensure you have everything perfectly organized as timings can be tight.
Remember, you'll need your course to have accepted you before you can submit your application. After that, there is a 4-week processing period. This can mean that you can be pressed for time to get to Spain to begin your studies.
How long is my Student Visa in Spain valid?
For courses under a year, your visa will be valid for the duration of the course.
For courses one year and longer, a one-year visa is issued. You can renew the visa as long as you continue to meet the conditions.
How long does it take to get a student visa to Spain?
Most Spain Student Visa applications will be processed within four weeks. Any omissions or issues with any of your documentation will cause delays or rejection.
How much does a student visa cost for Spain?
The fee for a Student Visa in Spain is €60. There may also be a processing fee charged.
This fee is non-refundable, and you'll lose it if there is an issue with your application.
Can you work on a student visa in Spain?
Yes, you can work while in Spain on a student visa. There are conditions for any work.
You can only work a maximum of 20 hours per week. The job can be either part-time or in casual positions. This restriction includes holidays or vacations.
The work must not interfere with your studies.
Your employment contract cannot be for longer than your student visa.
An exception is an internship that is a part of your studies. For these roles, you do not need a work permit. See the Spain Internships section for more details.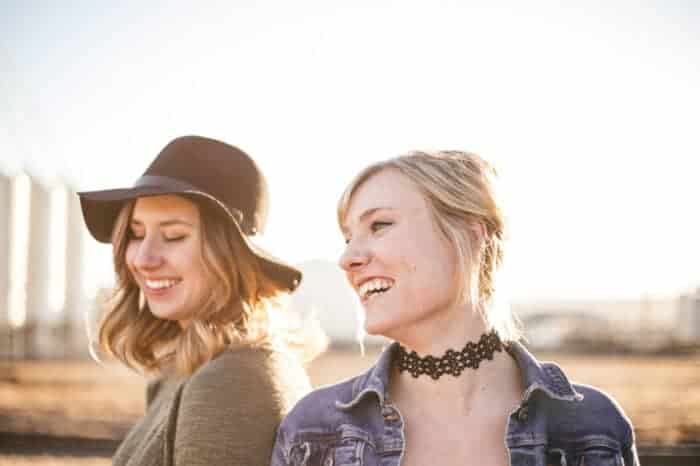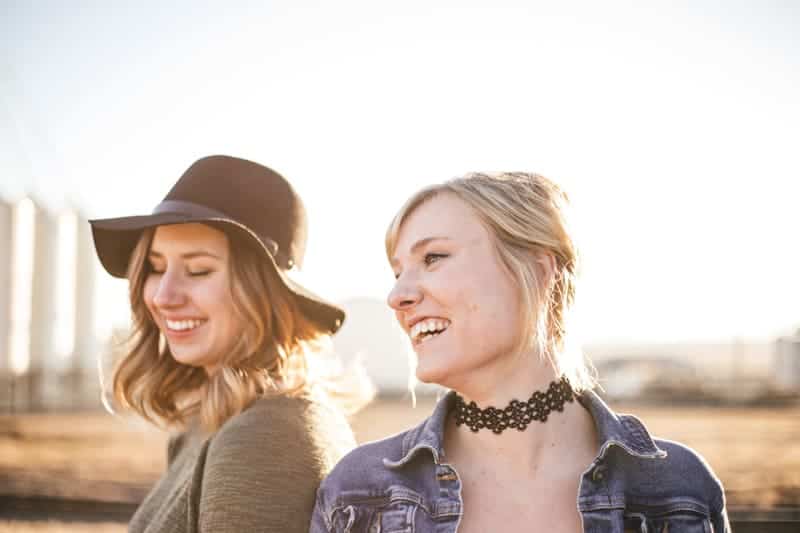 Spain Internships
There are two streams of internship in Spain.
An internship is included in your course of study.

These internships are authorized and signed off as a course requirement for your studies. Your student visa covers this type of training.

An internship that is supplemental to completed studies.

You can apply for an internship in Spain, even if you have completed your studies in a different country. These internships require a separate residency permit and are not covered by a student visa.
Can I study in Spain in English (and other languages)?
Yes, many Spanish institutions offer English medium courses. Spain's celebrated business schools lead the way here.
Courses are also taught in regional languages like Catalan, for example.
Is IELTS/TOEFL required for English courses on a Spain student visa?
You only need these qualifications if you are looking to study an English language course at a Spanish institution. The English language requirement may be a part of the course admissions process. You should find out any language requirements from your chosen educational institution.
The visa requirement is for a successful application to your choice of course. You meet the visa requirements as long as you meet the course requirements.
Can international students stay in Spain after graduation?
Yes, you have two options.
Spain Post-Study Work visa or Job Seeker Visa
In 2028 Spain passed a law giving international students the opportunity to remain in Spain after their studies. The Spain Post-Study Work visa is called the Job Seeker Visa.
It allows you to live in Spain for 12 months while you attempt to find work.
Be aware; this is not a work permit but a bridging residency permit. This distinction means you cannot work on a Job Seeker visa. Once you find a job, you'll need to apply for a Spain Work permit.
This visa is an excellent pathway to permanent residency, Spanish citizenship, and a Spain passport.
See our article for other countries that offer Post-Study Work Visas.
Transfer from a student visa to a work permit
There are two ways to transfer from a student visa.
Apply for a standard Spanish work permit.

After three years of study in Spain on a student visa, you can apply for a Spain work visa. The work permit can be granted as an employee or as a self-employed person. For the employee option ("por cuenta ajena"), you must have a valid job offer from a Spanish company. If you are going it on your own ("por cuenta propia"), you must submit a detailed business plan.

Apply for residency as a highly-skilled professional

After one year of study in Spain, this pathway is open to you. You'll need a company to offer you a position that meets the highly skilled professional requirements. The role should be at a senior technical or management level. Also, the job should have a salary of at least €30,000 a year.
Can I transfer my tourist visa to a Student Visa?
Yes, you can apply for a student visa while in Spain on a SCHENGEN visa. The Spanish government changed the law in 2018 to allow this. You need to submit the application with enough time left on your tourist visa to allow processing. It is advised to apply as soon as you can to ensure processing in time. We recommend a minimum of 60 days left on your visa to be safe.
Can my family come with me if I have a study visa?
Yes, the Student Visa Spain allows direct family members to be included on a joint visa application. You can also add family members to your visa while it is still valid.
This provision only covers direct family members. You must submit a marriage certificate, civil partnership record, or birth certificate as appropriate.
Your spouse
Your registered civil partner
Dependent children under 18 years.
You'll need to show that you can support the family members. The amount required is:
75% of IPREM for the 1st relative, and 50% of IPREM for any additional members.
For the 2022 IPREM, that is €400 per month for the first additional family member. For additional members after the first, you must show €270 per month for each one.
Your dependents cannot legally work on this visa.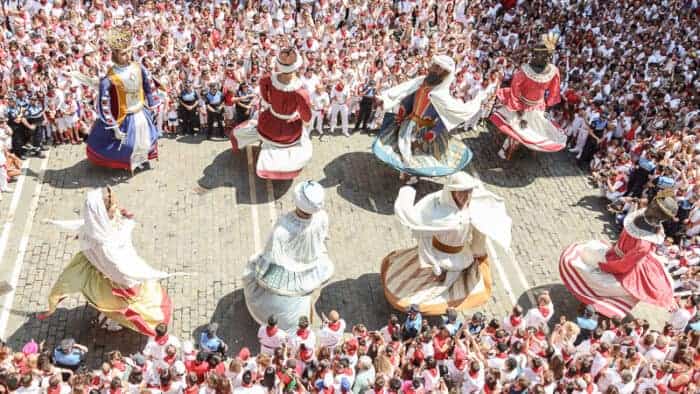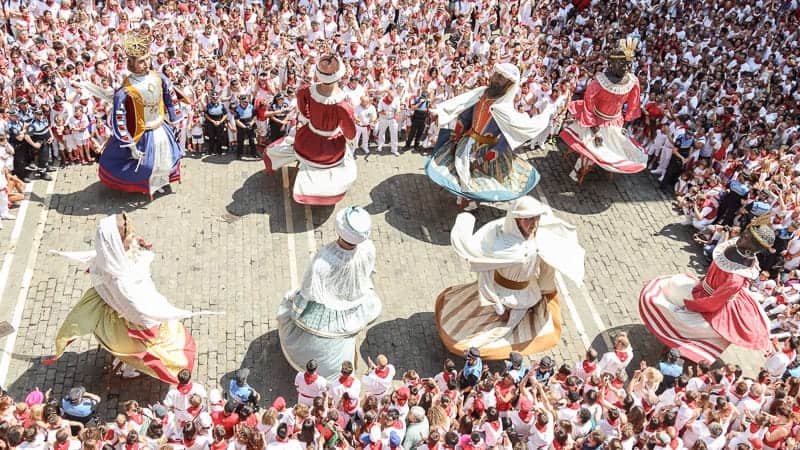 Is a student visa a pathway to PR and citizenship?
Yes, but not directly. For more details, please see the Spain Work Permit section and the Spain Post-Study Visa sections.
In short, you'll need to spend five years legally resident in Spain before you can apply for Spanish permanent residency. Your time in Spain on the student visa will count toward that requirement.
After ten years of legal residence in Spain, you can apply for Spanish citizenship and a passport.
Immigration in Spain is complex, and the regulations change often. It is hard to get appointments, and everything needs to be translated. We highly recommend using our Spanish immigration partner to make the whole process much easier! You can book a planning session with them here.
Can I travel around Europe with a Spanish student visa?
You have full freedom of movement in the 26 SCHENGEN nations while your student visa is valid.
10 reasons for international students to study in Spain
Spain has a wealth of high-quality education institutions that accept international students.
The fees for study courses, degrees, and diplomas are lower in Spain than in many similar countries.
Spain's cost of living means you need to save much less to cover the cost of your education.
The Spain student visa allows you to work for 20 hours per week to supplement your savings.
Expats love living in Spain. The country consistently ranks near the top of Expat satisfaction surveys.
There is a place that you'll love. You can study in the cosmopolitan centers of Madrid and Barcelona. If you want a quieter life, you can head to the Balearic islands. And there are hundreds of choices in between.
Spain is a safe place to live with welcoming people.
The country is famous for its fantastic culture, food, and festivals. And the coffee is excellent.
You can use Spain as your base to cheaply explore the European continent and North Africa.
Spanish is the second most spoken language, with 480 million first-language speakers. Picking up or improving Spanish will be a great asset.
Given all those advantages, it is no wonder that Spain is one of the world's most popular destinations for international students. The flexible and achievable Spain student visa is your ticket to an enriched life.
What is your next step for your student visa?
You can apply for your student visa on your own, but to be honest, we always use an immigration lawyer for our visas. The reason is that the list of requirements is long, the application forms are confusing, and if your Spanish is not good, the appointment will be really challenging!
We have reviewed the Spanish immigration lawyer market and chosen fantastic partners for our clients. They get excellent reviews from our clients, and we know that their pricing is fair.