Expats from all over the globe are choosing Central America as their ideal retirement haven. If you're one of them, you can't miss the most expat-friendly Latin American countries for retirees: Costa Rica and Panama. Whether you should be retiring in Costa Rica vs Panama depends on what you value above all and where you feel at home.
From breathtaking beaches to glorious weather, good healthcare, and low cost of living, the two neighboring countries have a lot of virtues in common. Beyond all these similarities, the two Central American retirement havens offer unique living experiences. Whether it's Costa Rica's biodiversity and adventurous attractions, or Panama's modern infrastructure and comfortable lifestyle, you'll find something to love in both countries.
Not sure which country is right for you? Follow along for an in-depth comparison of the two popular retirement destinations in terms of healthcare, safety, infrastructure, and more!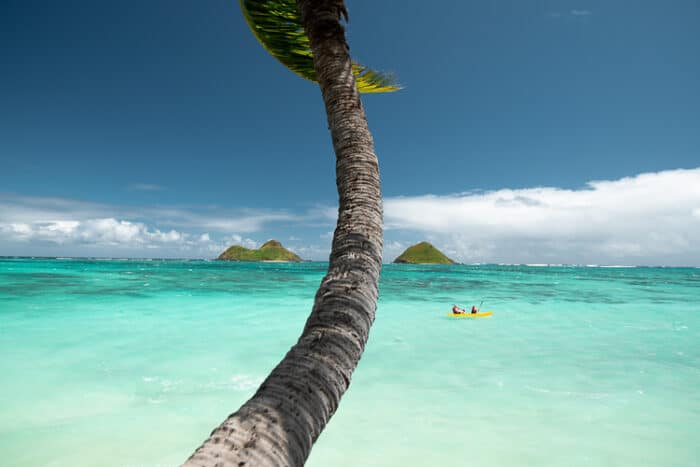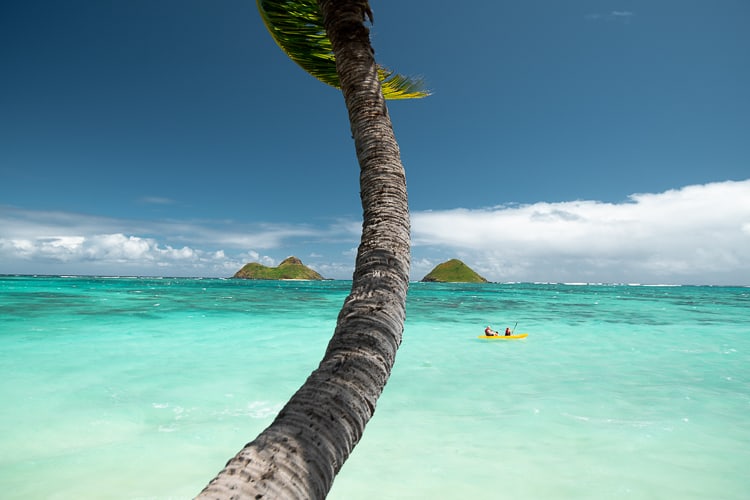 Retirement in Panama Vs. Costa Rica – An Overview
Beyond the gorgeous beaches and tons of natural beauty, Panama and Costa Rica offer stability, convenience, and improved quality of life. The neighboring countries occupy a central location coveted by retirees who love to travel around and visit families back home. Panama and Costa Rica have built a reputation for welcoming Expats, and their governments offer many benefits and programs, especially for retirees.
Before diving into the comparison, let's briefly introduce our contenders!
Costa Rica
Nestled in Central America, Costa Rica is a natural gem full of awe-inspiring biodiversity. From the stunning coastlines of the Pacific and Caribbean to formidable volcanos and lush rainforests, Costa Rica is a tropical heaven. But beyond this natural exquisiteness lies a vibrant culture, sound infrastructure, and laid-back lifestyle.
Costa Rica's capital San José thrives with economic and political activities and opportunities. And beneath it, all is Pura Vida, a simple and pure life. This is what makes Costa Rica one of the happiest countries in the world. No wonder so many Expat retirees love living in Costa Rica!
Panama
Just South of Costa Rica lies another unique retirement haven, Panama. The country is home to the Panama Canal, which serves as a crucial pathway between the Pacific Ocean and the Atlantic Ocean. Naturally, this puts Panama at a strategic advantage, making it one of the fastest-developing countries in the world.
At the heart of Panama lies its vibrant metropolitan capital, Panama City. The capital boasts exciting nightlife and first-world amenities, combined with rich culture and beautiful natural attractions. Expats love living in Panama due to the sense of community, security, and the country's laid-back lifestyle. The low cost of living is also a huge bonus.
---
---
Cost of Living
If you want to retire in Costa Rica, you'll need anywhere from $1,400 to $1,700 per month as a single person. Most retirees can live comfortably for an average of $1,500 per month. As a couple, you can expect to spend $2,500 per month on average. This budget may include housing, transportation, healthcare, and sustenance.
Naturally, the cost of living depends entirely on your chosen lifestyle. In the more expensive suburbs of Costa Rica like Escazú, your monthly budget can go up to $7,000 per month. Due to high import duties, imported products are costly in Costa Rica. Retirees can cut costs by choosing local goods over imported ones.
On the other hand, the cost of living in Panama ranges from $1,500 to $3,000 per month per person. If you live in the countryside, you can save vs. the high cost of property and amenities in large urban cities like Panama City. Panama's imported goods are less expensive than Costa Rica's.
Both Panama and Costa Rica have a lower cost of living than the US, UK, and other regions. Their cost of living is more or less similar and ultimately depends on your personal quality of life. However, Panama's economy runs on Panamanian Balboa and US dollars. This means residents of Panama enjoy a more stable economy.
In addition, pensioners in Panama can get significant discounts on basic amenities, healthcare, and entertainment through the Pensionado program. If you're a retiree living on a pension, you can save up a lot in Panama with the Pensionado visa.
Healthcare
Costa Rica's healthcare system is considered one of the best in the world. The country offers universal healthcare to all its residents along with modern private healthcare facilities. The government provides 100% coverage of prescriptions, procedures, hospital visits, and more under a program called CAJA. CAJA requires a monthly fee of 7% to 100% of your income.
The 30 hospitals and 250 clinics under CAJA are scattered all over the country. There are complaints of long waiting times and red tape, as is the case with public healthcare all over the world. Most Expats prefer using a mix of private and public while opting for health insurance to take care of private healthcare.
Panama also boasts one of the most cutting-edge healthcare facilities in the region. Apart from the tax-funded public healthcare systems such as the CSS and MINSA, there are also private medical care options. The country is also home to the only John Hopkins-affiliated hospital in the region, the Punta Pacifica Hospital in Panama City.
The public and private hospitals offer first-world facilities with modern equipment and qualified doctors. While healthcare facilities are abundant in cities, you may have difficulty finding good healthcare options in rural areas of Panama.
In terms of healthcare, both countries come out on top with stellar public and private healthcare systems. Both countries also have a pensionado visa program that includes temporary resident visas for retirees living on a pension. However, a comparison of the two programs shows that Panama's pensionado program offers way more healthcare perks. These perks include 10% to 15% discounts on everything from hospital visits to prescriptions. This puts Panama on top as the best place to obtain low-cost but high-quality healthcare for retirees.
---
---
Safety
Costa Rica and Panama are hotspots for Expats and vibrant tourist destinations. While they're considered some of the safest countries in Central America, some petty crimes can be found in larger cities. Panama and Costa Rica's homicide rates are less than most Latin American countries and rival those of Uruguay, Paraguay, and Chile. In short, when it comes to safety, Expats feel safe and secure in both Panama and Costa Rica.
Weather
Considering that Panama and Costa Rica are neighbors, their weather and climate are almost similar. They share a warm, tropical climate courtesy of their location beside the Caribbean Sea and the Pacific Ocean. Despite being next to each other, there are slight differences in their weather conditions.
While Panama's weather can verge on unbearably hot and humid during the day, Costa Rica has sunnier, spring-like weather year-round. From May to November, it's a bit less warm but still pleasant in Costa Rica. Meanwhile, in Panama, these months include a lot of rainfall.
Fortunately, both Panama and Costa Rica are usually safe from hurricanes. These Latin American countries don't quite have four distinct seasons, and you shouldn't expect snowfall in the winter months. If you're a fan of warm, tropical weather and sunny days by the beach, Panama and Costa Rica are the perfect destinations for you. But be prepared to crank that air conditioner, especially if you live in Panama; it can get really hot and humid down there!
Infrastructure
Both Costa Rica and Panama scored more or less similar HDI ratings (more than 0.8) on the Human Development Index in 2019. This indicates that the countries show promising progress in terms of education, life expectancy, standard of living, and more.
Basic Amenities
Whether you're retiring in Panama or Costa Rica, you'll find both countries to have modern facilities and good quality of life. But, Panama's growth and development in recent years of facilities like road networks and internet connectivity put it on top.
While Costa Rica's internet connectivity is decent, it's slower than Panama's, which is one of the best in the region. The stellar internet connectivity has attracted multinational tech giants such as Philips and Dell to build regional headquarters in Panama. In short, Panama takes first place in terms of infrastructure, basic amenities, and modern living standards.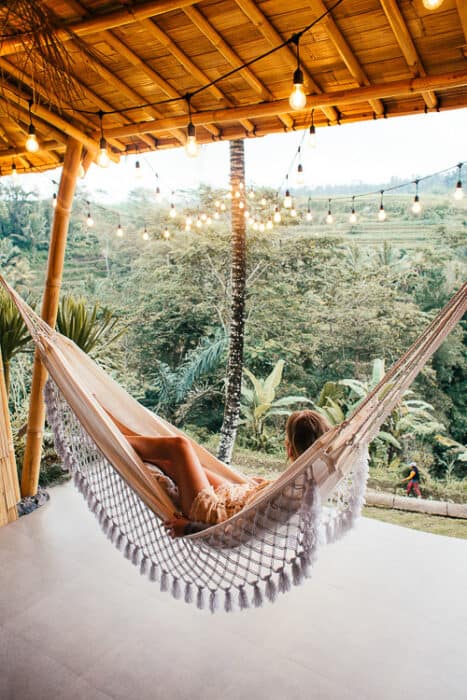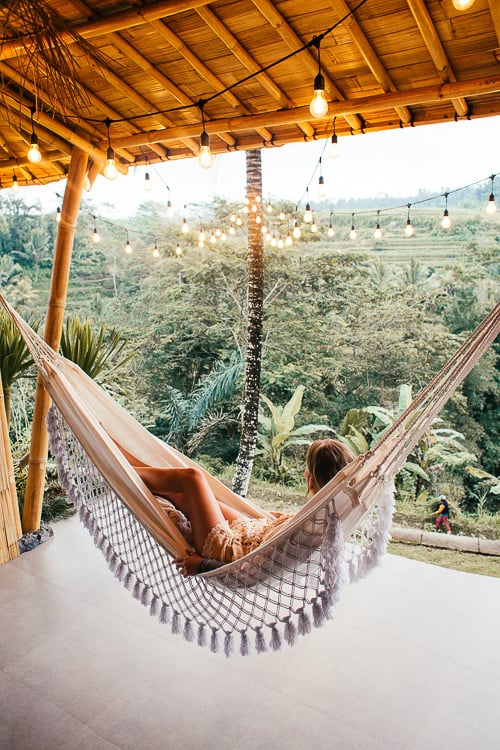 Recreational Activities
There are countless recreational activities in Panama and Costa Rica to keep retirees entertained. You may find a lot of similar entertainment options in both countries, like gorgeous beaches, water sports, and outdoor activities.
Costa Rica's biodiversity offers a look into lush rainforests and exotic wildlife that's supremely entertaining for nature lovers. On the other hand, if you're into bars, casinos, and electrifying nightlife, you'll find all that and more in Panama City. As far as entertainment goes, take your pick. You'll enjoy a more cosmopolitan scene in Panama, while Costa Rica has more raw beauty and outdoor experiences to offer.
Criteria
Panama
Costa Rica
Cost of Living
$1,500 to $3,000 per month per person.
Panama's imported goods are less expensive than Costa Rica's.
Panama's economy runs on Panamanian Balboa and US dollars offering a more stable economy.
Pensionado program offers major discounts to pensioners to lower the cost of living
$1,300 to $2,000 per month per person.
Imported goods are quite expensive due to high import duties.
Economy runs on Costa Rican colón
Pensionado visa doesn't offer too many discounts and perks for pensioners
Healthcare
Excellent public and private healthcare with affordable health insurance, modern equipment, and professional doctors.
Pensionado visa offers discounts on prescriptions and other healthcare facilities
Specialized medical care is scarce in rural areas
World-class public and private healthcare systems with first-world amenities and affordable health insurance.
Hospitals and clinics scattered throughout the country
Weather
Hotter and humid tropical climate with lots of rainfall. Might need an air conditioner in the hottest months
Sunny and spring-like weather with a longer dry season
Infrastructure
High-speed internet with great connectivity, good road networks, modern recreational activities, outdoor sports, and active nightlife
Decent internet speeds (slower than Panama), low-quality road networks, adventurous outdoor sports, and natural activities
Safety
One of the safest countries for Expats in Latin America with a low crime rate and very little violent crime
Also one of the safest countries with a low crime rate. Expats feel equally safe here
Retiring in Costa Rica vs Panama
Should you Retire in Costa Rica or Panama? Make the Right Choice!
Long stretches of picturesque beaches combined with a pleasant tropical climate, safe neighborhoods, affordable healthcare, and first-world infrastructure. That's what retiring in Panama and Costa Rica is all about! These Latin American countries offer diverse lifestyle experiences and the facilities to live comfortably ever after.
If you value natural beauty, adventurous activities, and an affordable cost of living, Costa Rica is calling your name. Retirees looking for a more urbanized, modern life of relaxation might prefer Panama instead. Your ultimate choice should depend upon your priorities and which place feels like home.
Thinking of moving to Costa Rica or Panama? Consult an immigration lawyer to make the big move much easier!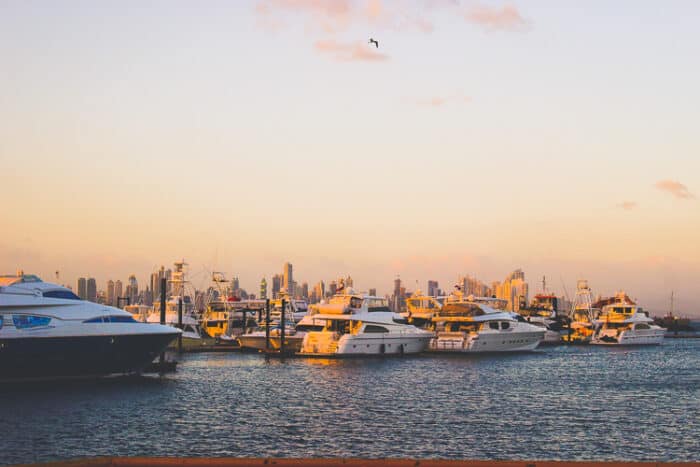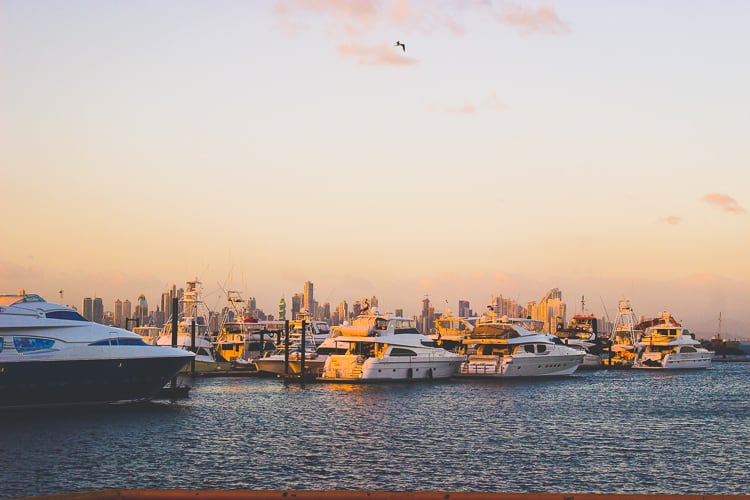 Retiring in Costa Rica vs Panama – FAQ