With its sun-drenched coastlines, historic charm, and vibrant culture, Portugal was recently rated the best European country for Expat retirees. For Americans, the allure isn't just its picturesque landscapes; it's also the blend of a laid-back lifestyle with the benefits of European living. However, every paradise has its nuances. While Portugal offers many advantages, some aspects might require some adjustment. In this guide, we'll delve into the multifaceted experience of retiring in Portugal, highlighting its attractions and the challenges one might face. Whether you're captivated by the coastal serenity of the Algarve or the bustling energy of Lisbon, we'll provide a balanced perspective on what it means to retire in this wonderful nation.
And in 2023, Portugal was ranked first in a study of the best countries in Europe to retire to.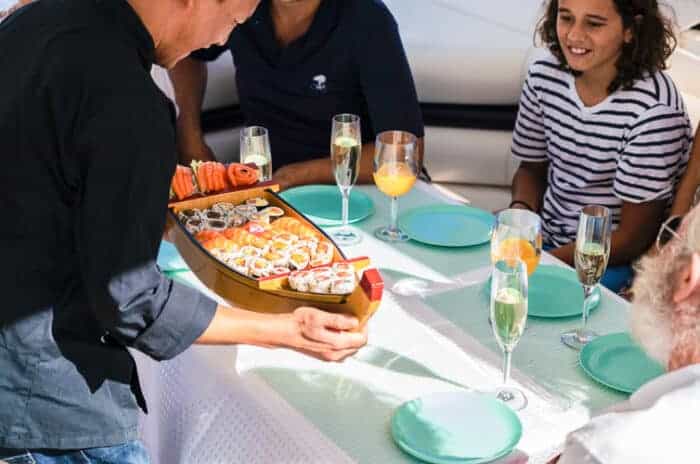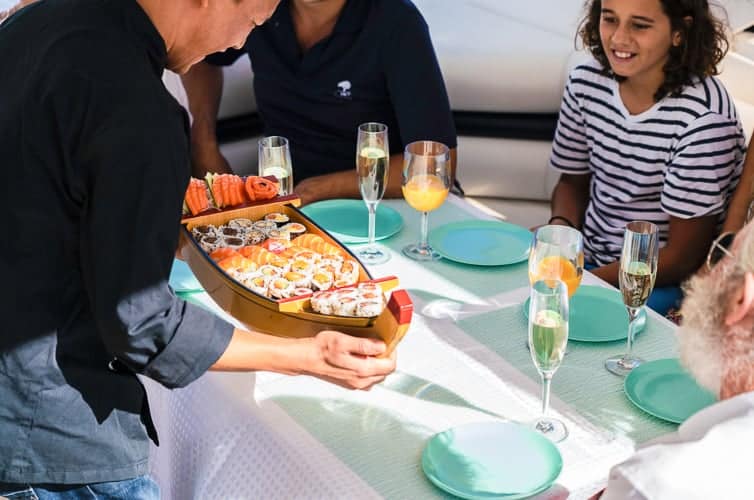 The Pros of Retiring in Portugal
a. Affordable Cost of Living
Compared to many Western European countries, Portugal offers a significantly lower cost of living. This affordability is especially noticeable when compared to the USA. Our Cheapest Country to Live Index has Portugal's cost of living at just 62% vs the USA. For retirees, this means stretching your savings further. Portugal provides a comfortable lifestyle, whether dining out, renting a home, or just day-to-day expenses, without breaking the bank. Especially for those on a fixed income, the economic benefits can be a significant draw.
b. Great retirement visa options
Portugal's D7 Retirement Visa is affordable and accessible. The Portugal Golden Visa is another option, although restrictions passed in 2022 on where you can buy a property have made this a less attractive option.
---
---
c. High-Quality Healthcare and Private health insurance
One of the standout features of Portugal is its healthcare system. Ranked among the top in the world, it offers both public and private healthcare options. For retirees, this means access to world-class medical services, facilities, and professionals at a fraction of the cost (even with private health insurance cover) they might incur in the US. Additionally, the country's national health service infrastructure is well-distributed, ensuring that even those in smaller towns have access to quality care.
d. Stunning Scenery and Climate
Portugal's natural beauty is undeniable. From the golden beaches of the Algarve to the rolling vineyards of Douro Valley, the country offers diverse landscapes that are a treat for the senses. Add to this a Mediterranean climate with mild winters and sun-soaked summers, and you have a perfect setting for outdoor enthusiasts and those looking to relax alike.
e. Rich Culture and History
For history buffs and culture enthusiasts, Portugal is a treasure trove. You'll find historic sites outside the major cities, from ancient castles to grand cathedrals. The country's rich maritime history, age-old traditions, and vibrant festivals offer a deep dive into a culture that seamlessly blends its past with the present.
f. Friendly and Welcoming Locals
Visitors and Expats alike consistently comment on the Portuguese warmth and hospitality. As a retiree, this means an easier transition into local communities and a chance to forge genuine connections. The openness of the locals often makes it easier for Expats to integrate and feel at home. And Portugal is safe and secure, ranking as the 14th safest country in the world according to our index.
g. Tax Benefits for Retirees
Portugal's Non-Habitual Resident (NHR) tax scheme offers significant tax advantages for retirees. Although changes in 2020 rolled back some benefits for Expat retirees, Portugal's tax rates are still much lower than in many Western European countries.
Important Update: António Costa, Portugal's Prime Minister, unexpectedly revealed during a television interview on October 2, 2023, that the Non-Habitual Resident (NHR) tax program will cease to accept new participants in 2024.
Key things to know:
Existing participants will keep their NHR status for the entire ten years.
We believe that all qualifying residence permits granted before December 31, 2023, may qualify for the program.
People already living in Portugal who apply for NHR before December 31, 2023, should still be accepted if they are eligible for the program.
h. English-speaking capability
Many Portuguese people speak excellent English. As in many places, young people and tourist areas have the highest concentrations. However, you'll find excellent English in many parts of Portugal.
The EF English Proficiency report ranks Portugal 9th in the world, giving it a Very High rating. Interestingly, this high ranking results from a recent effort to build capability. In 2014, Portugal was ranked in 21st place with a Moderate rating – significant progress in the last decade.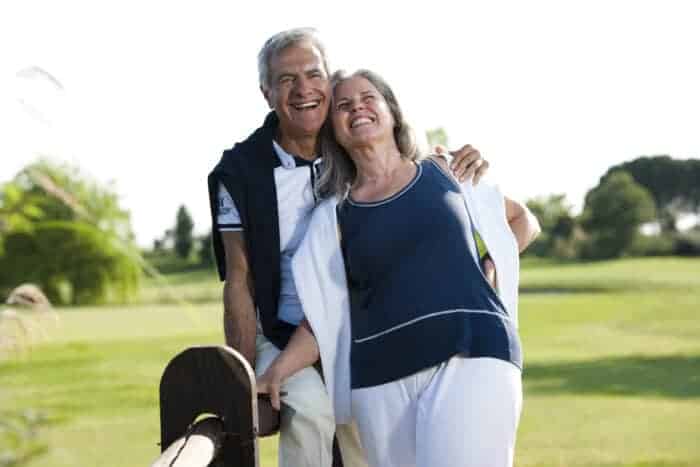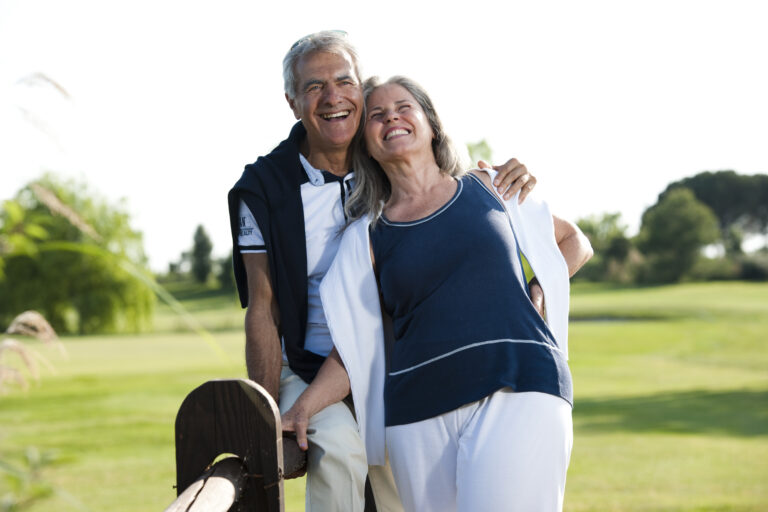 2. The Cons of Retiring in Portugal
a. Language Barrier
Despite the pro above, you'll still hit issues occasionally. While many Portuguese speak English, it's not universally spoken everywhere. From shopping at local markets to dealing with official paperwork, not knowing some of the language can pose challenges for day-to-day tasks. Learning Portuguese, at least at a basic level, will give you a smoother experience.
b. Navigating Bureaucracy
Dealing with administrative tasks in Portugal can sometimes be a test of patience. Whether applying for residency, setting up utilities, or understanding local regulations, the bureaucratic processes can be slow and sometimes confusing. It's a stark contrast for many Americans, requiring patience and persistence (or outsourcing!).
c. Cultural Differences
While the laid-back lifestyle is one of Portugal's charms, it can also be frustrating. The relaxed approach to time means that things might not always happen promptly. Additionally, certain customs or social norms (like kids out late in restaurants and squares) might differ from what Americans are accustomed to, requiring some adjustment.
d. Distance from Loved Ones
Being an ocean away from family and friends in the US can be challenging. While technology has made staying connected easier, missing out on significant events or just the familiarity of home makes me homesick.
So, while living in Portugal offers so many benefits for retirees, it's essential to approach the decision with a balanced perspective.
3. Essential Considerations for Americans
a. Visa and Residency Options
Understanding Portuguese visa and residency options is crucial for Americans wishing to retire in Portugal. The most popular choice is the D7 visa, designed for retirees and those with a stable income. This visa allows individuals to live in Portugal and can lead to permanent residency and even citizenship. Another option is the Golden Visa program, which requires an investment in the country but offers a faster path to residency.
b. Financial Planning
Retiring abroad requires meticulous financial planning. It is essential to understand the cost of living in your chosen location in Portugal, be it Lisbon, Porto, or a quaint village in the Algarve. Consider housing, healthcare costs, services, transportation, and daily expenses. Additionally, understanding how your US-based pensions, Social Security, and other financial assets will work in Portugal is vital.
c. Finding the Right Location
Portugal is diverse, with bustling cities, serene coastal towns, and tranquil countryside. Each region has its unique charm and lifestyle. Researching and possibly visiting various locations before settling can help you find a place that aligns with your retirement vision.
See our picks in the section below for the best places in Portugal for your retirement.
d. Integrating into the community
Building connections and integrating into the local community can enhance your retirement experience. Joining Expat groups, participating in local events, and even taking Portuguese language classes can help make friends and feel more at home.
In the next section, we'll delve into personal insights and tips from those who've made the leap and are now enjoying their retirement in Portugal. Their experiences, both good and challenging, will provide a firsthand perspective on what life in Portugal truly entails.
4. Personal Insights and Tips
Retiring in a new country is a journey of discoveries, adjustments, and memorable moments. Here are some personal insights and tips from those who've chosen Portugal as their retirement haven:
a. Embrace the Learning Curve
Every new place comes with its set of challenges. Whether it's understanding local customs or figuring out public transportation, there's always something new to learn. Embracing these moments, rather than resisting them, can make the transition smoother and more enjoyable.
b. Local Markets are Your Best Friend
One of the joys of living in Portugal is exploring the local markets. Not only do they offer fresh produce, but they're also a great way to immerse oneself in the local culture and even practice your Portuguese.
c. Stay Connected with Fellow Expats
While integrating into the local community is essential, connecting with fellow Expats can provide a sense of familiarity. They can offer advice, share their experiences, and even help you navigate your challenges.
d. Explore Beyond the Tourist Spots
While places like Lisbon and Porto are beautiful and worth exploring, Portugal offers much more. Take weekend trips to lesser-known towns, explore hidden beaches, or attend local festivals. These experiences can provide a deeper understanding and appreciation of the country.
e. Stay Patient with Bureaucracy
One common challenge many expats face is dealing with Portuguese bureaucracy. While it can be slow and sometimes confusing, staying patient and seeking advice from those who've been through it can make the process more manageable.
f. Invest in Learning the Language
While many Portuguese speak English, especially in urban areas, learning the language can significantly enhance your experience. It not only helps in daily interactions but also shows the locals that you're making an effort to integrate.
How to Retire in Portugal: EU Citizens vs. Non-EU Citizens
The requirements for retiring in Portugal depend on your citizenship. If you have dual citizenship, you can use the nationality most beneficial for your application.
We have written a complete guide on How to Move to Portugal. We'll cover much more than just immigration permits. You'll learn to find a place to live, move your things, health, and what you must do when you arrive.
Each has pros and cons, depending on your Portuguese retirement plans.
EU/EEA/Swiss Citizens
Retiring in Portugal is easy for many. Citizens of the European Union (EU), the European Economic Area (EEA), and Switzerland have easy access. You don't need a visa, but you must register for residency in Portugal.
EU citizens can register in Portugal at any Immigration and Borders Service (SEF) office.
Remember that UK citizens no longer qualify as a result of BREXIT. A UK passport holder must apply for a visa and residence permit (see the non-EU citizen section below).
Non-EU Citizens
If you are a non-EU citizen who wants to retire in Portugal, you must apply for a visa. This includes US citizens and UK citizens (after BREXIT. )
Two visa options are most commonly used for retirement in Portugal.
D7 Visa (Passive Income) to Retire in Portugal
Portugal's Retirement Visa (D7 passive income visa) is available to non-EU, non-EEA, or non-Swiss citizens who want to live in Portugal. To qualify, you must be able to meet a minimum annual income threshold of €9,120.
The income can be from pension income, trust fund distributions, share dividends, rental income, and other regular investment income.
To apply for the D7 visa, you must submit your application to the Portuguese embassy in your country. You will receive a four-month temporary residence permit and an appointment date with the official immigration service office (SEF.)
At your SEF appointment, you will need:
Proof of accommodation.
Proof of health insurance.
A police check for both in your home country and Portugal.
The D7 visa is valid for two years, and you can then renew the visa every three years.
This visa is perfect if you:
Have a steady income.
Are based in Portugal for at least four to six months per year. This can make you a tax resident.
Want to rent a property.
Find out if Portugal's D7 Passive Income Visa is perfect for you in our detailed guide. We also look at the Portugal retirement visa (D7) income requirement.
Golden Visa (Investment) to Retire in Portugal
Another option available for Expats who want to retire in Portugal is the Portugal Golden Visa. It is an investment visa for people who want to invest in Portugal's economy through property, capital, or business investments.
You can make investments in:
Real estate (both residential and commercial property)
Capital Investment
Investment in a Portuguese company
The minimum investment is €250,000 (for specific arts and entertainment investments). However, the most popular real estate investment minimums range from €250,000 to €500,000, depending on the area and age of the property.
Note: Significant changes to this program in 2022 make it much less attractive if you plan to buy a home to live in. The new regulations exclude many popular areas (like Lisbon, Porto, and the Algarve region) for Expat retirees in Portugal.
This immigration program is a good option if you:
Want the flexibility to come and go from Portugal as you please.
Route to citizenship (and a European Union passport)
The D7 and Golden visas can lead to Portuguese citizenship (or permanent residence permits) after five years. There are some steps to take, including passing a Portuguese language test.
Portugal allows dual citizenship, so there's no need to relinquish your original nationality.
Find out more about how to get Portuguese citizenship and your EU passport in our guide. We cover the language test and other requirements.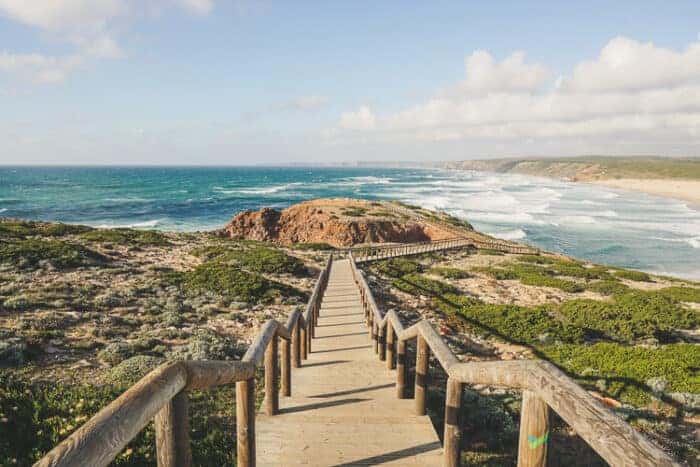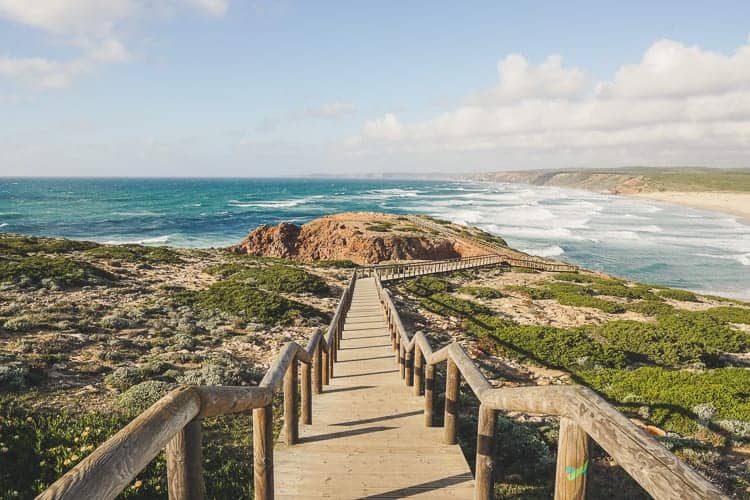 Best Places to Retire in Portugal
Retirees choose Portugal because of its pleasant climate, relatively low cost of living, and safety. While there are Expat retirees nationwide, some locations are very popular with international retirees.
Although renting is popular, foreigners can legally buy and own property in Portugal.
Here we take a look at the best places to retire in Portugal.
We also have a comprehensive article for Expats Living in Portugal, covering the best places to live in Portugal in depth. While there are many similarities to this list, there are some differences.
Lisbon
Lisbon is the capital city of Portugal. It has a lot of Expat communities, making it an ideal place for settlement.
Popular tourist spots are plentiful, and its metro system makes traveling easy. You can find a lot of restaurants, bars, and leisure facilities. This city highlights the Portuguese lifestyle with its landmarks and food.
One thing to note when considering Lisbon is higher rental costs than other parts of the country. The difference in prices is due to the popularity and population of the capital.
Cascais
Outside Lisbon, this seaside region is popular with local and Expat retirees. Many locals living in Lisbon have a second home here. Because of this, property prices can be higher than in other areas, but the facilities are exceptional.
Porto
Considered Portugal's second-largest city, Porto has a large Expat community and is rich in culture and entertainment. Because of this, it received UNESCO Heritage Site status in 1996.
Property prices in Porto depend on the location and are lower outside the major city center. The city has a wide variety of properties, from apartments to family homes.
Porto has an international airport with flights to the UK and other European capitals.
Algarve
This southern coastal region in Portugal is the main attraction for Expats. It has splendid beaches, a warm sea, and a mild climate. The Algarve features an abundance of golf courses that attract retirees in particular. While the Algarve has a Portuguese identity, you'll find more than one English and Irish pub here! Direct flights to the UK and European countries from Faro Airport also exist.
Alentejo
The Alentejo region of Portugal is vast, a full 33% of the area of mainland Portugal. However, it is home to just 7% of the population. It also has some beautiful natural parks and wide-open spaces. There is less infrastructure, and the area is less popular with retirees looking for active Expat communities.
Braga
Located in northern Portugal, Braga is the country's oldest city and the third-largest after Lisbon and Porto. Here you can find hundreds of cafés showcasing Portuguese cuisine in city squares and old churches such as the Braga Cathedral.
Braga offers a variety of properties, from modern to historic. Prices vary according to location and facilities. For instance, properties located in Braga's outskirts have lower prices than those in the center.
Aveiro
Also known as Portugal's Venice, Aveiro sits at the center of Portugal. Modernization has changed the city, but it still keeps its traditional flair with its canals, architecture, and moliceiros.
Tourists visit Aveiro as much, making the city an ideal place for Expat settlement. Rents in Aveiro vary according to the size and facilities, and you can find an apartment to rent for as low as €450.
Madeira
The tranquil islands of Madeira appeal to many. It is a ninety-minute flight from mainland Portugal but has a strong cultural link. The weather is excellent (making it a popular winter destination), and living costs are affordable. There are also good facilities, including free healthcare, especially in the capital, Funchal.
The Azores
The Azores is a North Atlantic archipelago of islands. Dramatic landscapes and natural beauty are the big appeals here, as even the biggest city of Ponta Delgada is relatively quiet.
Are you ready to retire in Portugal?
Retiring in Portugal is a decision with the promise of sunlit days, a rich tapestry of culture, and the allure of a more relaxed pace of life. The country, with its diverse landscapes from the bustling streets of Lisbon to the serene shores of the Algarve, offers a unique blend of old-world charm and modern comforts.
However, as with any significant life decision, it's essential to approach it with a balanced perspective. The benefits of a lower cost of living, friendly locals, and a vibrant culture are undeniable. Yet, it's equally important to acknowledge the challenges, from navigating bureaucracy to bridging language barriers.
If you'd like help, our fantastic Portugal immigration lawyer provides excellent value and first-class service. Have a look at the reviews other clients have left on their service.
For anyone considering this leap, it's about more than just a change in geography. It's a journey of discovery, adaptation, and, ultimately, finding a new place to call home. Weigh the pros and cons, seek insights from those who've walked this path, and embrace the joys and challenges. Covering those bases means retiring in Portugal will be a fulfilling and enriching experience.