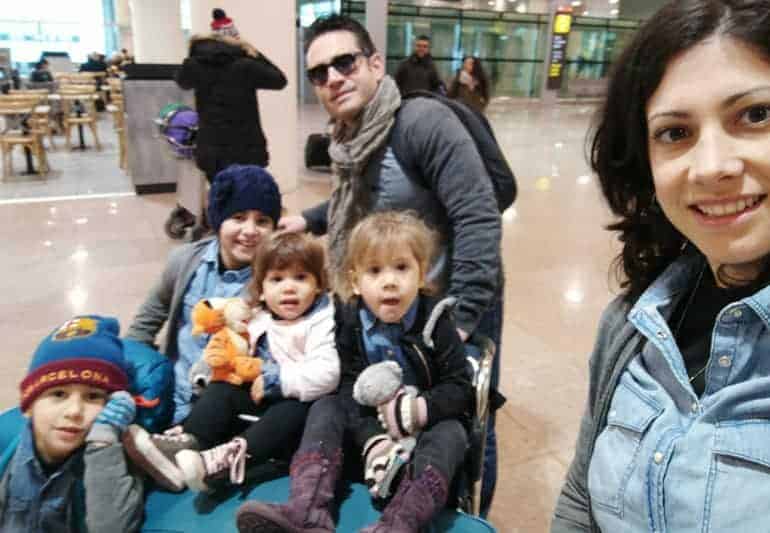 Michal Volfin's husband got a job with a Spanish company. He found himself spending half his time with his family in Israel and the other half of the time in Spain. So they made the big step of moving their family of six to Spain permanently. This is Michal's story of being and Expat in Spain.
WCIL: Where do you originally come from?
Israel
WCIL: Where are you living now?
We live in Barcelona, Spain in a lovely little town in the mountains called – Olivella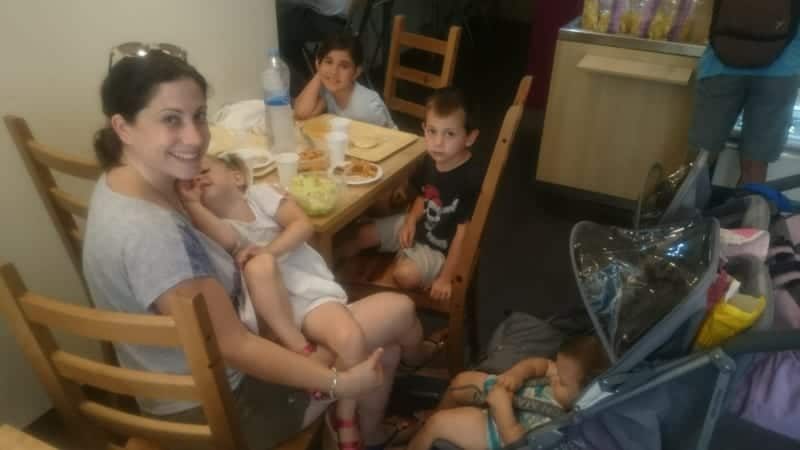 WCIL: What led you to make the decision to leave your home country?
The truth is, we never thought about moving away from our country and from all of our family and friends. We had a good life. We were living very close to my parents and my brothers and a twenty-minute drive from my parents in law. We had lots of friends around our city and the kids were very happy at their school and kindergartens. My husband worked with a client in Spain who used to tell him "You should come work for us and live in Spain". Several times in fact, yet I didn't even consider it. I didn't want to live far away from my family. In July 2015 we had our fourth child. My husband had just started a new job a few months earlier, and we were very happy. He then found out that his job was at risk and the only thing he could think of was to start working with his friends in Spain. And so, he started working with them. He used to travel to Spain for two weeks and then back home for two weeks and so on. After a few months, we decided it would be better for us, as a family, to move. We started planning the move, rented our house in Israel, found a school for the kids, a house and with lots of excitement we did it – we left our country and moved! Lots of friends and family said we were brave being Expats in Spain – I felt more scared than brave to tell you the truth.
WCIL: What visas did you arrive on and was it difficult or easy to sort your visas out?
Because my husband was working in a Spanish company, the company's lawyer helped us with all the documents. The visa and registration were done in the city hall. We had her assistant, who knew English, translate everything for us. It was a process, but not too long and quite easy. Being an Expat without good Spanish it was important to use a good local partner.
WCIL: What was the first impression of your new home?
The first impression was the quiet, calmness in the air. The tempo is slow and easy, everyone with a smile.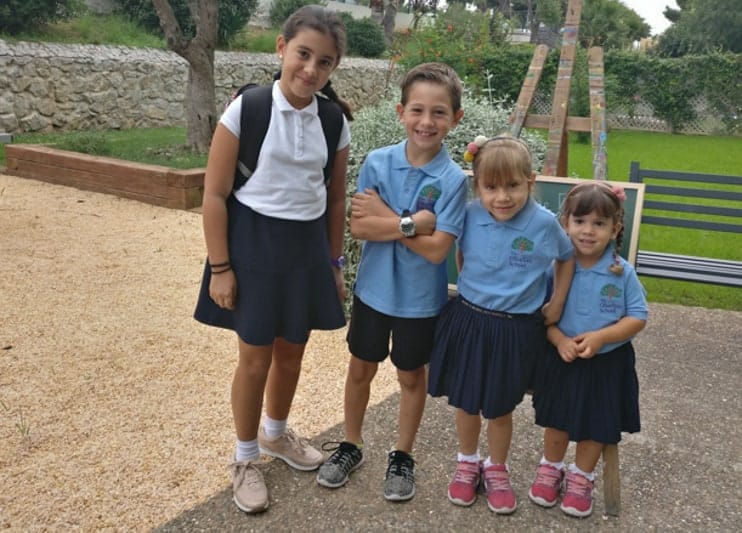 WCIL: How did you settle in at the beginning?
The beginning being an Expat was very, very hard for me. My husband had to work non-stop and I found myself alone with four little children, exploring our new neighbourhood and life with no Spanish. Yes, the first few months were quite hard. We knew some people from my husband's company, but that was about it. When the kids started going to school, life became easier and each day I got to know more and more people.
WCIL: How do you spend your free time?
For now I'm trying to enjoy life and rest. As all my four kids are going to the same school, I have time for sport, for the house, and even time to meet with friends and relax.
WCIL: How did you meet people in your new home?
Most of the people I know are from my neighborhood or from school.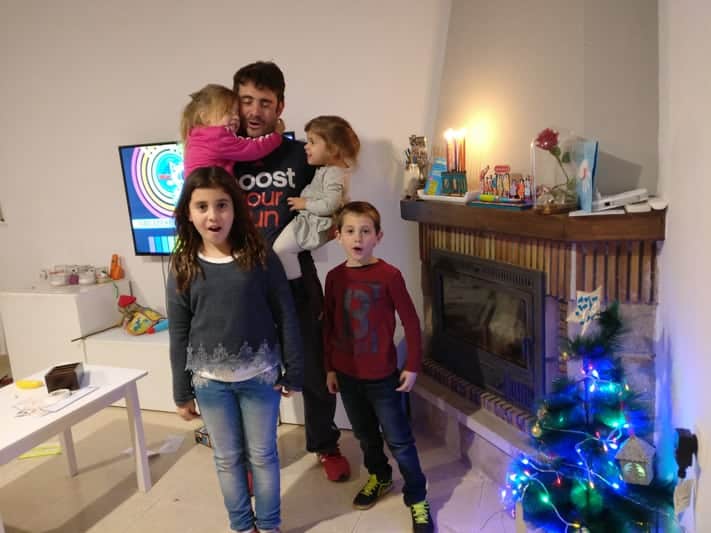 WCIL: Were you ever homesick being and Expat? How did you manage that?
I was very homesick, as I spent most of my life at the same area in Israel. My family visits at least 3 times a year, and we visit Israel too. I keep in touch with my friends via Whatsapp or social media.
WCIL: What do you miss from your old life?
I always used to work and meet new people. Being an Expat I miss the option to work in whatever I want. I know at some point I could work here as well, but for now, as my husband travels a lot, and the kids are young, it is a bit problematic. But I know it will happen soon.
WCIL: What do you have in your new life that you never had in your home country?
The most important thing is the opportunity to know and practice two more languages and for the kids to study in a private school; which we all love so much! The option to relax and the long weekends with the kids where we can decide to travel or just stay at home and watch a few movies together…
WCIL: If you could go back in time to before you became an Expat and give yourself one piece of advice, what would it be?
To join groups on Facebook of the area we are moving to and also the school Facebook group, and learn a bit more Spanish.
WCIL: What have you learned about yourself in this new life of being an Expat?
I am so much stronger than I thought I was!
WCIL: Tell us about some of your highs and lows of being an Expat in a new country
The high is definitely a year ago, when we decided to buy our house here. We love it! The low is the first time I had to go to the doctor with one of my kids and I didn't know any words in Spanish. It was really frustrating as not all the doctors speak English, especially in the little towns.
WCIL: What do you miss most about home?
The option to walk one minute and get a hug from my mum, my dad or my best friend.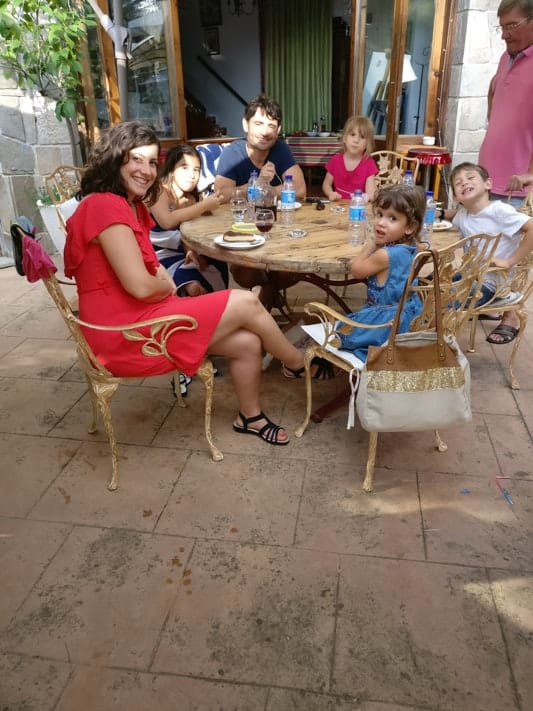 WCIL: Is there anything else you'd like to share about your experience of being an Expat?
After almost two and a half years of being an Expat I can say it is the most extraordinary adventure a family can have. If you have the possibility and you are not too afraid of new things – you have to try and do it!
WCIL: What would you say to anyone considering an international move?
Firstly, you have to be sure that you are ready to spend time with your family away from anything that is certain and familiar. If you are sure, or even 80% sure… do it! One of the great things about being an Expat is that you can always go back…