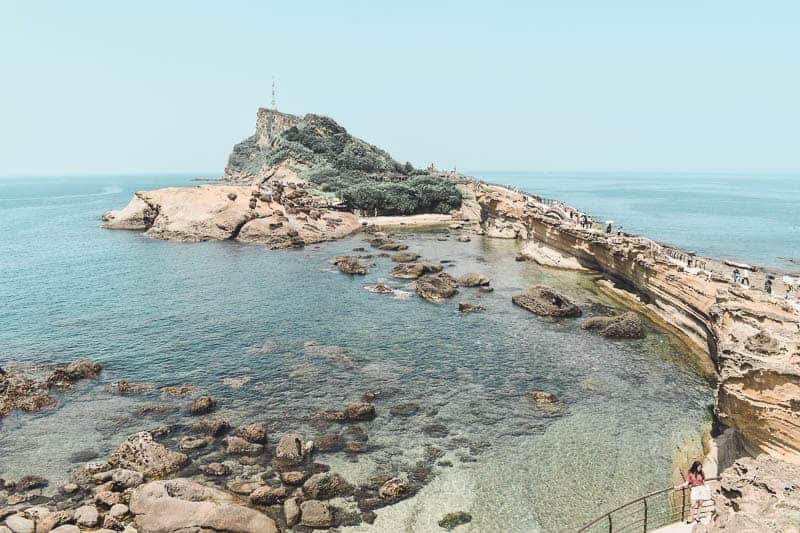 We hear from Chelsea, the founder of Completely Chelsea Travel, Food & Lifestyle Blog. She tells us about her year of fun and adventure Working in Taiwan.
My fiancé and I had only been living in British Columbia, Canada for a few months after moving from Manitoba when he found out he had been accepted to a prestigious microsurgery fellowship working in Taipei, Taiwan. This meant we would pick up our lives in 9 short months to move across the world! At the time, he was working full time as a plastic surgeon. I was working from home for a small skincare company doing their marketing and website.
We knew we would be moving again the following year, but we never thought that working in Taiwan would happen. Well… it did. So that's how I ended up moving to Taiwan from Canada for a year. Life can be crazy like that sometimes.
Preparing for the big move to Taipei
We didn't have much stuff with us in British Columbia. This meant it wasn't hard to get ready for the big move. I left all my extra clothes with my parents and we ended up moving to Taiwan with 4 large suitcases. Oh, and we left our pets with my family too. That was the toughest part for me. Sensibly, we agreed that we wanted to travel while living and working in Taiwan d and it wouldn't be feasible with the animals.
Once we bought our tickets to Taipei, Taiwan and it was the most exciting feeling I've ever had. I thought I was crazy for leaving my job in Manitoba to move to British Columbia, but this Taipei move had it beat.
Neither of us had ever been to Asia and our families thought were a bit nuts to do this. Clearly, the professional opportunity of working in Taiwan was too good to pass up for my fiancé, and I agreed that we had to do it. I never want to look back on my life and regret that I didn't do something because I was a little scared.
The thing we were most nervous about was the culture shock. To assist, we watched so many videos on YouTube before going, that it was mostly excitement, fewer nerves.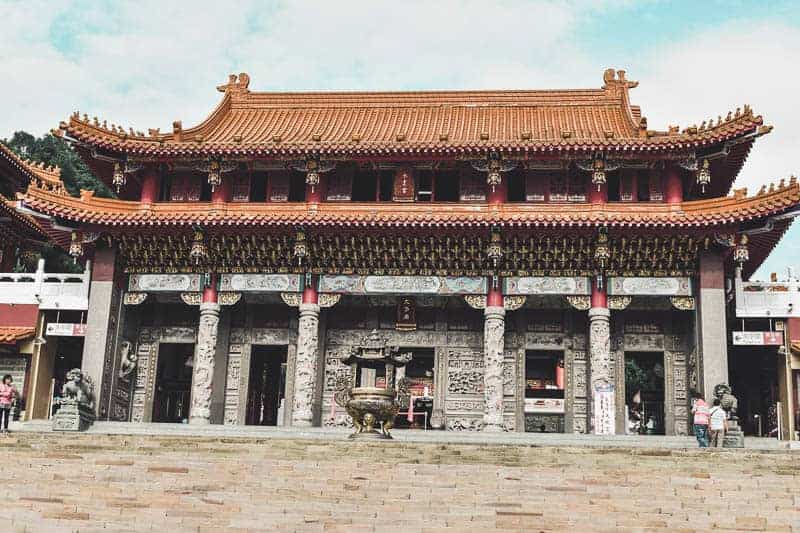 Being in Taipei!
Once we arrived in Taipei, Taiwan, there was definitely some culture shock but everyone is so friendly. Even if someone can't speak English, they will try their best to help you.
We quickly learned that it is VERY easy to get around in Taipei. The metro system is amazing, and there are very cheap taxis everywhere. We also learned that you need to carry cash all the time! It's not very credit card friendly here.
Prior to arriving, the only contacts we had were knowing who my fiancé would be working in Taiwan with. Fortunately, his colleagues ended up being wonderful and we've had an amazing year hanging out with them. I also joined meetup.com to meet people outside the medical field and ended up making what I know will be a lifelong friend.
There are so many Expats in Taipei, it's quite easy to meet people if you want to!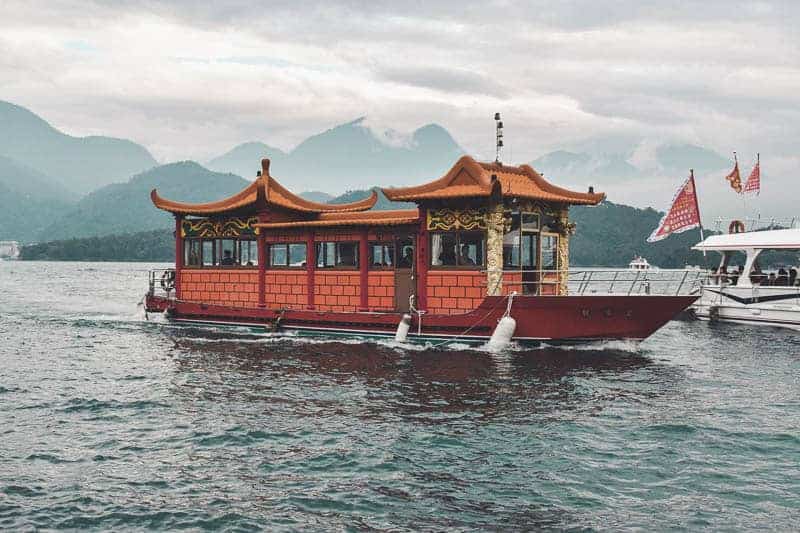 Working in Taiwan
The months prior to moving to Taiwan were spent being very very frugal so we could save up as much money as possible. We knew that my fiancé's program would give us no income while working in Taiwan, and we weren't sure how fast I would be able to find a job. Lots of weekends were spent at home, but it was worth it to be able to travel freely while in Taiwan.
I had originally planned to teach English because I assumed I would not be able to find work in Taiwan in my field (marketing). Turns out, I was wrong and had a very successful job search. Happily, I was able to find a very well paying job in my field and the job search was quite easy overall. My experience was that if you want you can work in Taiwan.
The Taiwan work visa process is relatively simple, and I had no issues with it.
I did, however, end up quitting because I experienced some major culture shock working in Taiwan and to be completely honest, I just didn't like the job at all. I decided that I did not move across the world to be miserable in a job. So I launched my own blog and that's what I do now. I couldn't be happier being self-employed and working in Taiwan on my own location independent business.
Now, we spend our days off travelling as much as we can, or me working in Taiwan on my website while my guy is at work. Quite normal and boring sometimes!
Living and working in Taiwan
As a Canadian, I think that we are pretty friendly people in general. Being in Taiwan has made me second guess that. Taiwanese people are the absolute friendliest people I've come across. Someone will always help you if you are lost, or just confused about something. There's such a nice and relaxed feeling to this city.
Fortunately, in the centre of Taipei, there is a fair bit of English spoken so that was helpful. But even if people can't speak English, they will still try to help you. This warmth really helped get over being so far away from home. I do recommend trying to learn some Mandarin if you can, though. In international companies and fellowships, English is the common language for working in Taiwan.
While Taipei is amazing, I've definitely experienced homesickness, I even wrote about it. I usually call someone back home, try to do an activity I like around the city, visit a nice coffee shop, or go somewhere that feels familiar, like Costco or Ikea (weird, I know).
One of my favourite things about Taipei is the night markets. I will miss them so much when I go back to Canada. There is so much amazing food everywhere!
Thoughts on living abroad
This last year has opened my eyes so much to all of the different cultures out there. Also to different ways of living and taught me to be open and understanding of all of it. I was able to travel to 12 countries over this past year, so I've had some amazing experiences. I wouldn't trade this in for anything. Working in Taiwan also helped me be clearer about what I wanted to do.
There are so many different ways of living and it's just been so fascinating to be able to see so much of it. I've learned that I loooove visiting old places and learning about the history of it all, and the history of all of these countries I've seen.
Thinking about moving abroad or working in Taiwan?
DO IT! Stop considering it and get your plan in action. If you have the means, and it's the right time in your life then I would absolutely recommend living abroad to anyone. Travel is good for everyone. It widens your little world!
Make sure you do your research. Learn about the place you're looking at, and really understand if it'll be the right place for you. Working in Taiwan wasn't our choice, but I'm so glad that it's where we ended up for the year, especially after visiting so many other places, there was nowhere else in Asia that I saw that I would have rather lived. I've already started to talk to my sister about going abroad after she graduates university!
Interested in living and working in Taiwan?
Check out our country page for more information or see our blog on the working holiday visas offered by Taiwan and other countries.