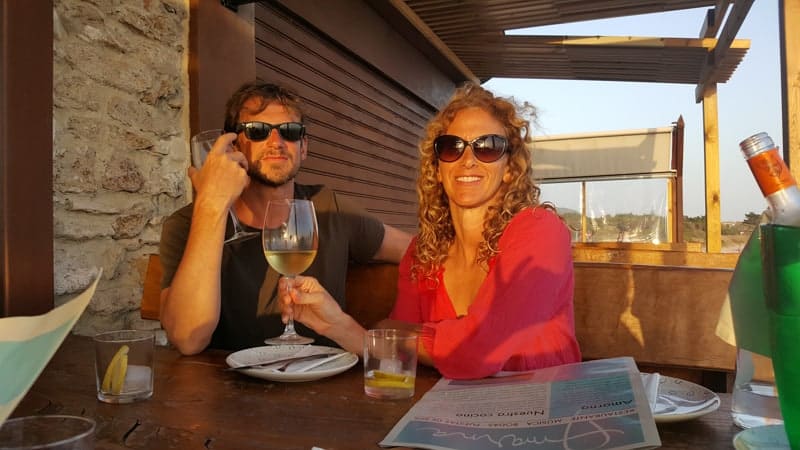 We talk to Expat American, Jackie Baxa who writes honestly about her move with her family to Seville, Spain. Her website helps inspire people and provides information to people to follow their dreams and move their families to a foreign country.
---
My husband and I had spoken of living in a foreign country with our children when I was pregnant with our first child. He's originally from Seattle. I grew up in New York. When we met at work in San Francisco, Dave had already lived in France, Japan, Australia and Switzerland. I hadn't ever lived overseas, only traveled. But the job I'd had just before we met had sent me on several extended business trips to London and the UK. That was the first time I remember thinking, what would it be like to live in another country, rather than simply visit as a tourist?
Once our son came along, however, that hankering for an international living took a back seat to domestic exploration and adventure. When he was two, we packed ourselves into our Subaru Outback for a four-month road trip around the US. We'd fully intended to return to California, yet ended up relocating to Jackson Hole, Wyoming. Completely unplanned. Completely unforeseen. Our second child joined us about two years later.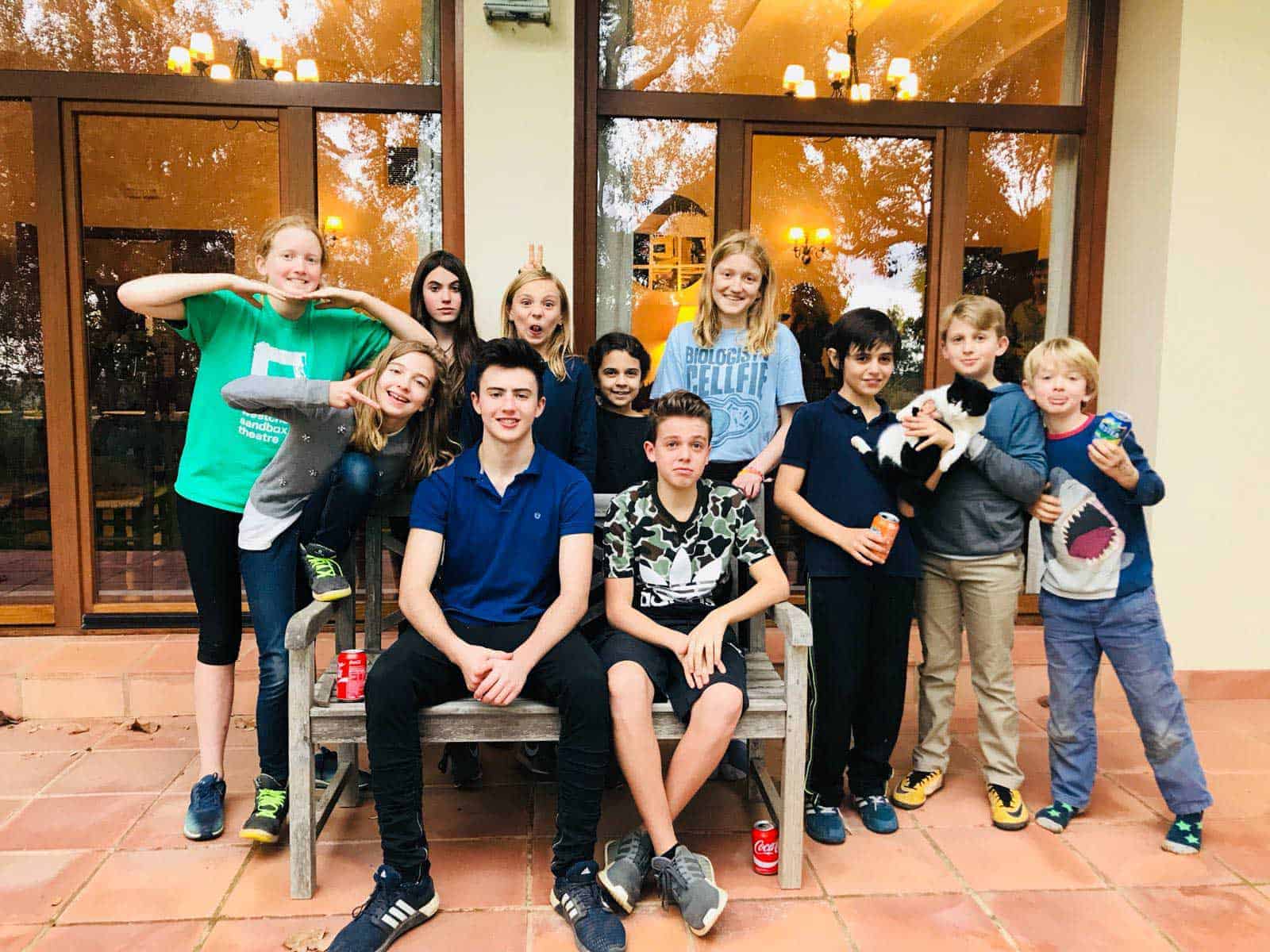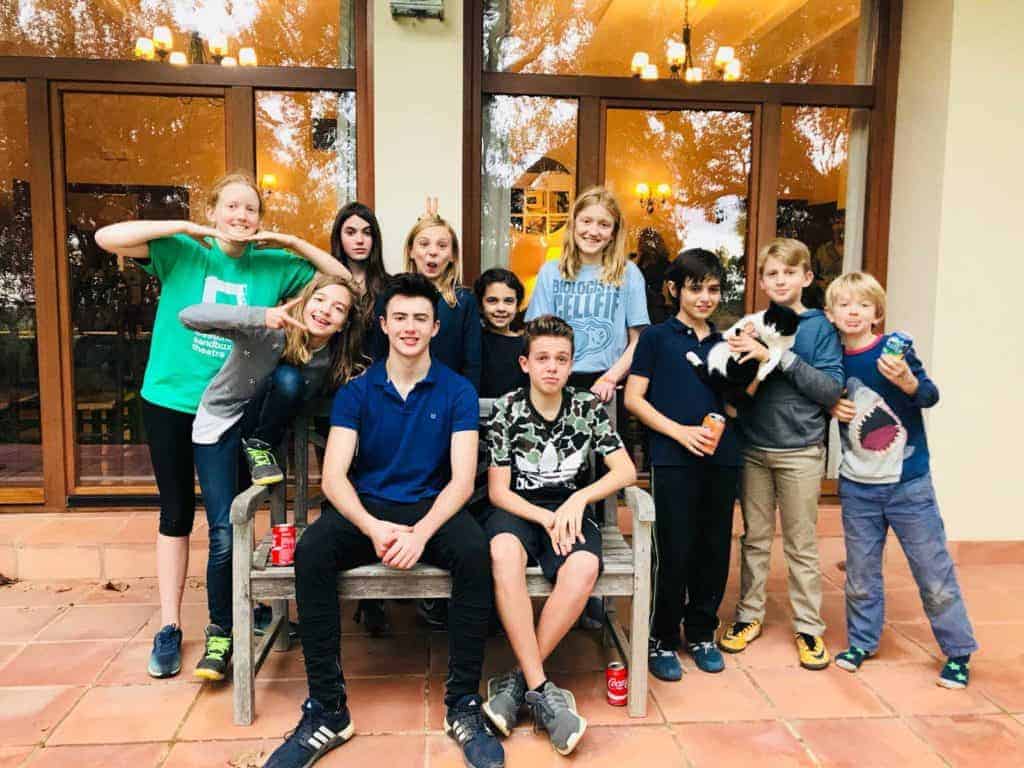 Enter a decade of skiing, camping, hiking, rock climbing or in some manner frolicking about the greater Rocky Mountain wilderness. Pepper that with vacations to see family in New York, Washington, and Hawaii. Life had us on such a wild ride, we didn't actually get our sons to Europe for the first time until they were 7 and 12. That's when it hit us — act now, or our dream to live as a family in a foreign country might never happen.
I remember the moment vividly. The boys were kicking a soccer ball in a plaza in Barcelona's El Born district. Dave and I were delighting in yet another array of mind-blowing tapas. He turned to me and said, "Let's do it. Let's move to Spain for a year. As soon as possible." We raised our glasses of vino tinto together with a little clink, and the deal was sealed.
But that was a short lived moment of glory.
Hours spent searching the internet for all terms related to "move to Spain" yielded little in terms of precise instructions. In fact, nothing I first dug up online gave me any real indication it was even possible, let alone exact steps to follow. If we hadn't known a few other couples from Jackson who'd already done it, I might have given up.
Then there was all the other information to figure out… schooling options, housing, banking. Both our kids were playing competition soccer, and you wouldn't believe how hard it was to find local youth fútbol clubs. And there was still the matter of deciphering the application instructions for the Spanish non-lucrative visa, which we finally knew was what we needed in order to legally live in Spain for a year. Suffice to say, I was ready to call it quits on more than one occasion.
As odd as it sounds, our challenges were also amplified by our complete freedom to go wherever we wanted to for our year abroad. That initial dream "to live in a foreign country as a family" had never evolved to a more specific intention. With no constraints dictated by work and no personal connections anywhere, we were interested in, the entire world was on the table for us. (Immigration permissions aside, of course.) The only true target we had was "to come home bilingual.". Ideally in Spanish. That still left an overwhelming amount of options on the table. That trip to Spain was Dave's first. I'd come once before in 1988 and had felt some unexplained connection even then.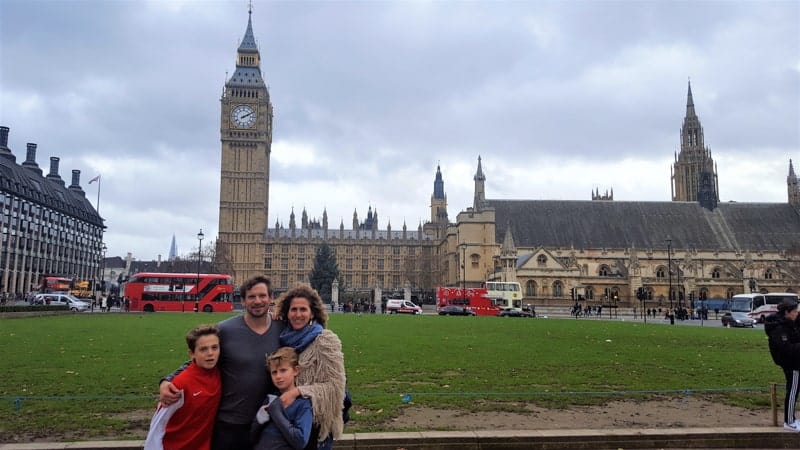 So we set our sights on Spain, but honing in on a specific location wasn't any easier. When we really started digging in, we realized how much of the country speaks an additional language besides Spanish. Depending on the region, that second language dominates culturally, if not co-officially. If immersing ourselves in Spanish was a primary objective, we had to ask ourselves: would South or Central America be better? But I really wanted Europe's history, and the array of cultures to explore in addition to Spanish culture.
Enter my next strategy: I'll dig into education options. Wherever we found the right school is where we live. Yet that also proved… frustrating. After hours of investigation, I finally unearthed the logistics of registering kids in a public school in Spain. The timing didn't sync well with our date of arrival and would have left a lot to chance as far as what school they'd end up in. Private international school, here we come. That's when I came to the disheartening discovery that international schools teach almost entirely in English! If we went that route, our younger son, who'd been in a dual immersion program in our public school in the States, would spend less of his day in Spanish at school in Spain than he did in Wyoming. No way!
Finally, through a very chance acquaintance from Jackson Hole, we were referred to a school in Seville. It was bilingual. In an area of Spain that only spoke Spanish. It had spots for each kid. We winced at bit not being near the water. 11 years of living in the mountains had left us hankering for the sea. But there was no way I wasn't going to take that olive branch. I sent in our deposits and from that point on — Seville! Here we come. The remaining research efforts continued to be daunting, but finally, it felt like some patron saint of Expats had smiled upon our journey.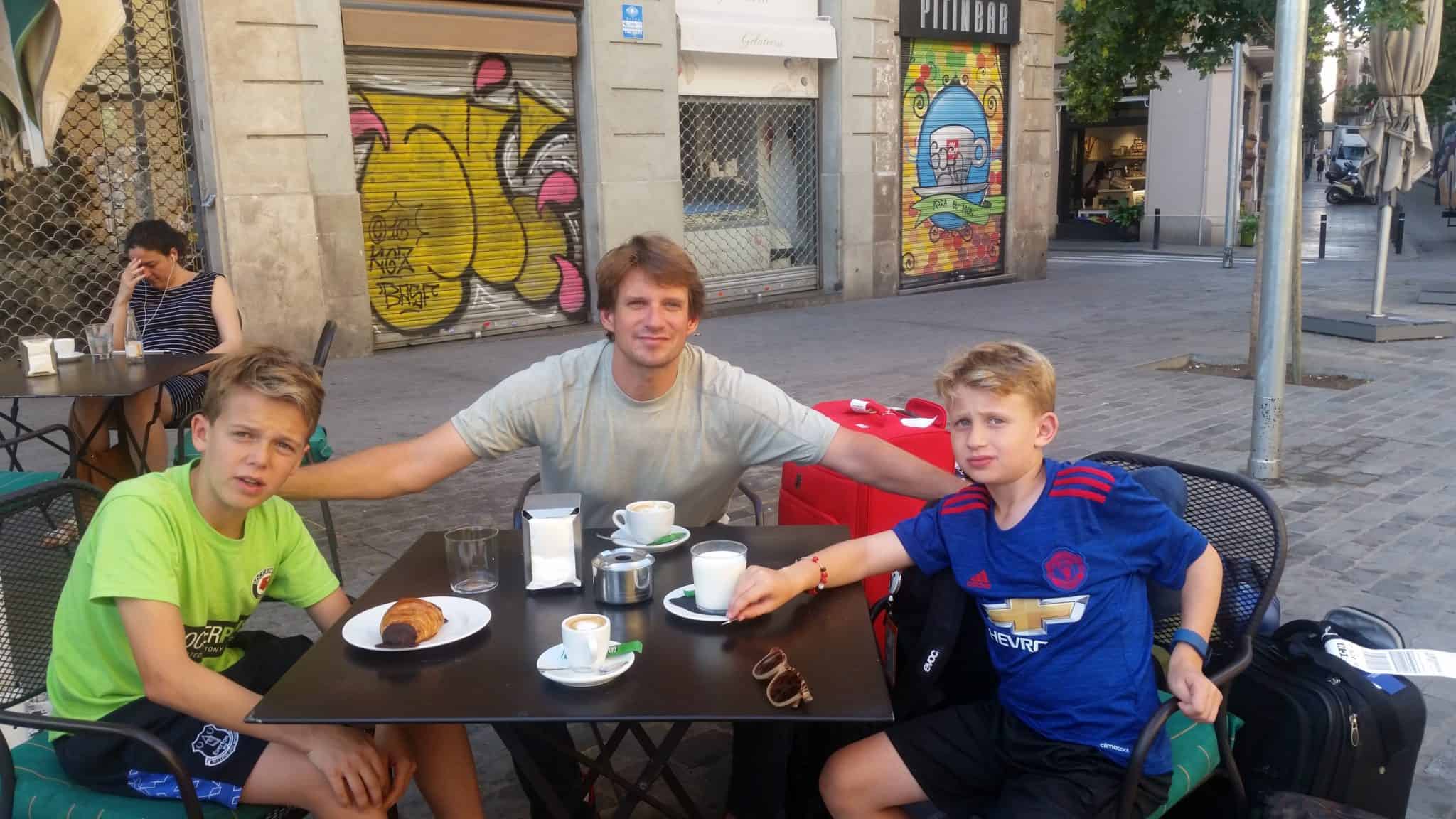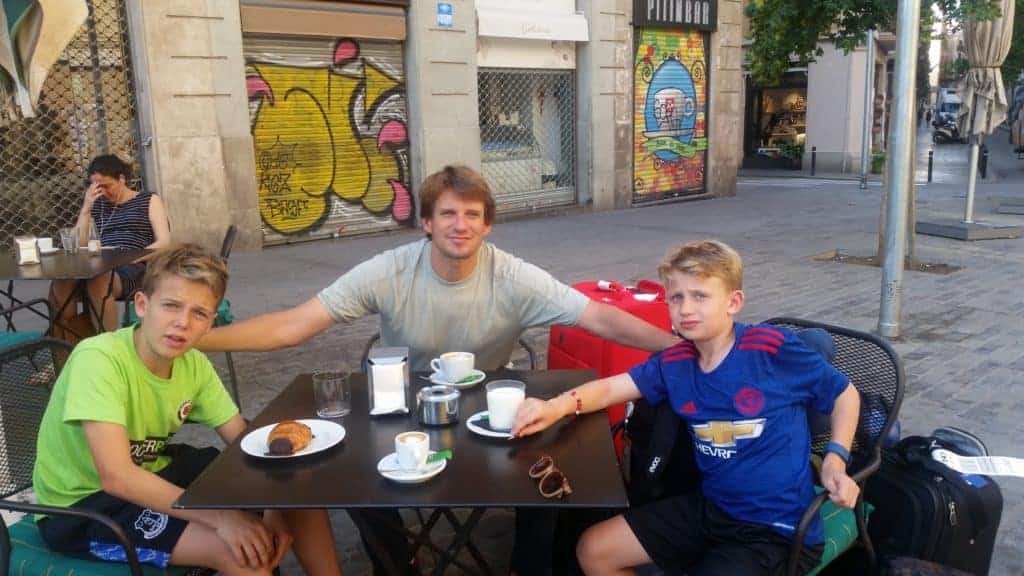 Unfortunately, things didn't exactly fall into place on our arrival in August of 2016. Finding an apartment took longer than I'd thought. Our time ran out on the tourist flat we'd rented, and we had to move to another vacation rental, no joke, on the boys' first day of school. Finally, we found a place, but our move was a disaster. The keys the landlord gave us literally wouldn't open the door. By the time someone arrived to fix it, I'd had to reschedule the internet installation, forcing us to work off our mobile phone hotspots for a week. Not good when you run an online business. Then we saw the apartment was filthy. If the inmobiliaria (real estate) hadn't made good on it, I'm not sure what we would have done. We still had no friends here and no idea what our legal rights were as tenants. And I can't even talk about my first attempt to open a checking account. I might have PTSD from that one.
Yet in spite of it all, the allure of Seville quickly took us in. My husband and I fell in love with the architecture, charm, and vibrant street life. On the first day of school, we met two other Expat families with kids the same age as ours. Suddenly, we had an instant social life. For sure, the boys were overwhelmed in their new academic setting, yet both were immediately taken in by their peers. We continued to deal with apartment issues throughout that first year, and it took several more months to wrap up our immigration stuff. But by mid to late October, we finally felt like we were living in Seville, and not just relocating to Seville.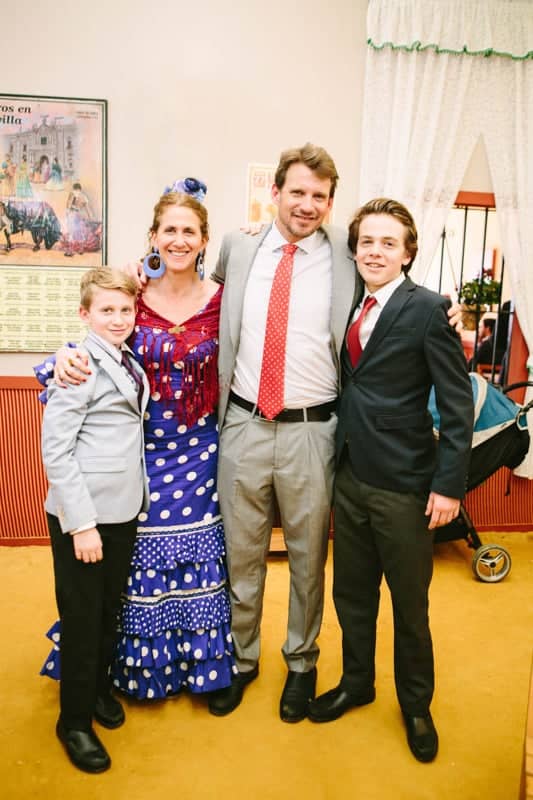 Work-wise, we pretty much do in Spain what we do in the States. My husband has his own business as an online marketing consultant. I have income from real estate investments. Last year, after informally helping people organize their visa issues, I finally got my website off the ground. Beyond providing information on the logistics of moving abroad, I hope to grow it into a resource for Expat parents. To provide information and support for the unique challenges that come up raising children outside your home country.
In our free time, we take advantage of the thriving Sevillan street life… Food. Wine. Socializing with what is now an extensive community of Spanish as well as Expat friends. We've done some formal cooking and wine-tasting classes. We've traveled to England, France, Germany, Greece, and Portugal, and have explored much of Andalusia and other regions of Spain. My husband's been able to enjoy his love of trail running and mountain biking in the nearby Sierra de Huelva. And though I probably couldn't pass a DELE exam, I can confidently say I'm conversationally fluent now. The language acquisition has been harder for my husband and teenage son, but no doubt their Spanish is far beyond anything they could have acquired if we hadn't come here. As for the little guy, all our Spanish friends and even several of his teachers have said that if they didn't know he hadn't been raised here, they would never guess by listening to him.
Neither my husband nor I really get homesick, though naturally there are friends and family members we wish we could see more often. As a devoted yogi and professional yoga teacher, the yoga scene here leaves a bit to be desired. My many Expat friends felt the same way and so I started teaching them, something I hadn't planned to continue here.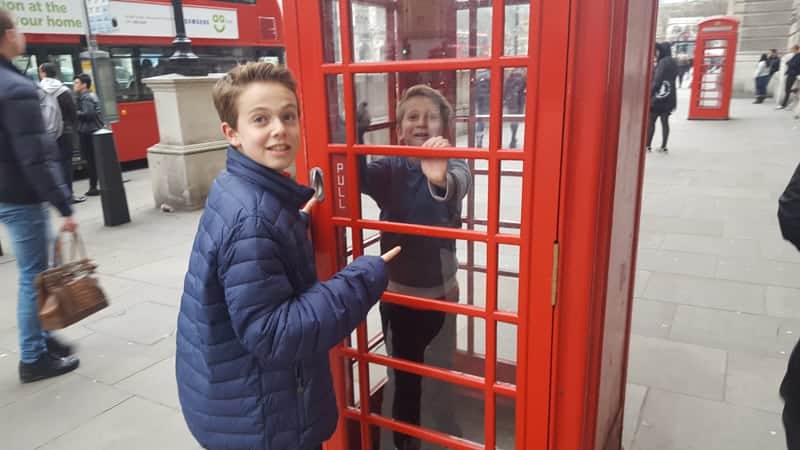 Our younger son adjusted quite well, but the transition ultimately proved too much for our teenager. He had a great first year here, but then things went south. At the end of the second year, my husband and I had to accept he needed a change, despite how much we were ready to make Spain our home indefinitely. This current school year, my husband returned to Jackson with him, while I've stayed in Spain with the younger one. I realize it seems eyebrow-raising on the surface, but it's proved to be an empowering year of self-discovery for all of us. Not something we want to continue long term, however. We're still committed to our Expat life, but this summer, 2019, my younger son and I will return to Jackson, where we'll see out our teen's high school years. If the stars so align, we hope to return to Seville once he graduates.
One thing I will definitely NOT miss about Spain? The bureaucracy! The visa renewals, NIE cards, padron, and the innumerable ways the Spanish seem to make what I think are simple things bizarrely complex. I'm looking forward to living where I'm a citizen once again. Where I know my rights, the laws, the way things get done, and not always being the foreigner with yet another question.
There are too many things my Expat life gives me that I can't get in my home country. One of my favorites? Being surrounded by a chorus of multiple languages. I never knew how much I enjoyed different sounds and accents rolling past my ears. Hearing nothing but plain old American English around me now feels so monotonous. Yet hands down, my biggest surprise about living in Spain? The health care in Spain is awesome! I hadn't expected to interact much with the local medical system, especially since we'd only planned to stay that one year. But four trips to the ER plus all the preventative care we've done has given us plenty of exposure to both public and private medicine in Spain. And I've been nothing but satisfied. Losing this is my single greatest cause of distress about returning to the US.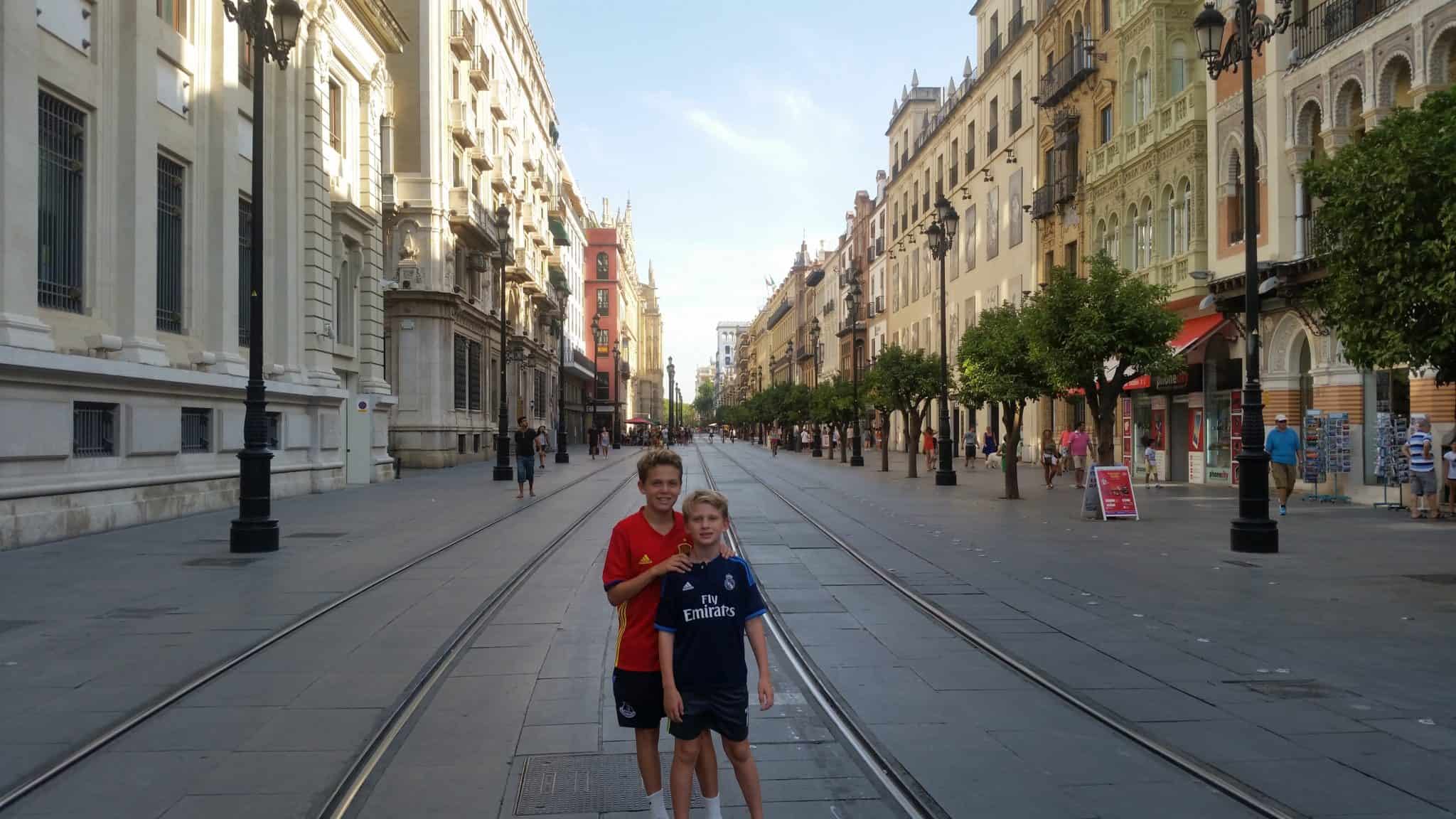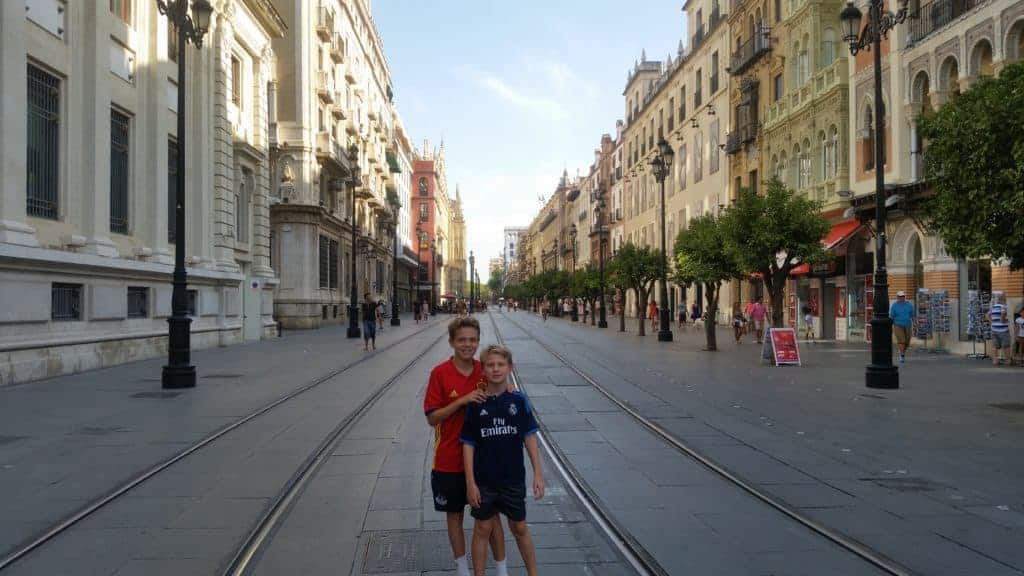 Looking back in time at my pre-Expat self, there are so many pieces of advice I'd give myself. So I'll share some with respect to moving a teenager overseas. Relocating a child at this volatile stage of life to a place where they don't know anyone, where they may not speak the language, and which has a lifestyle completely contrary to the one they're being taken from should be weighed very carefully. I'm not suggesting don't do it. Not at all. Despite the many struggles, my husband and I can say with complete honesty that our son is far more self-aware, mature, and academically ahead compared to where he would be if we hadn't moved him here. At a minimum, I would be much more aggressive about bringing a teen's language skills up to par before dropping them into a foreign-speaking environment. Their social lives are too important at this stage for them to try to wing it.
If I had to choose just one aspect of Expat life that tops all the rest? Living outside my own country, especially as a mom, has really let me see how strong I am. Expat life constantly pushes me outside my comfort zone. As an Expat mom, I also have to support my kids as they're forced beyond their comfort zone. Both "Expat me" and "Expat mom me" have had to stare down fears and face up to challenges I couldn't have conceived before we moved here. And I've risen to the occasion again and again with courage and grace. I'm not sure I knew I had that in me before we moved here. But I definitely won't forget it going forward.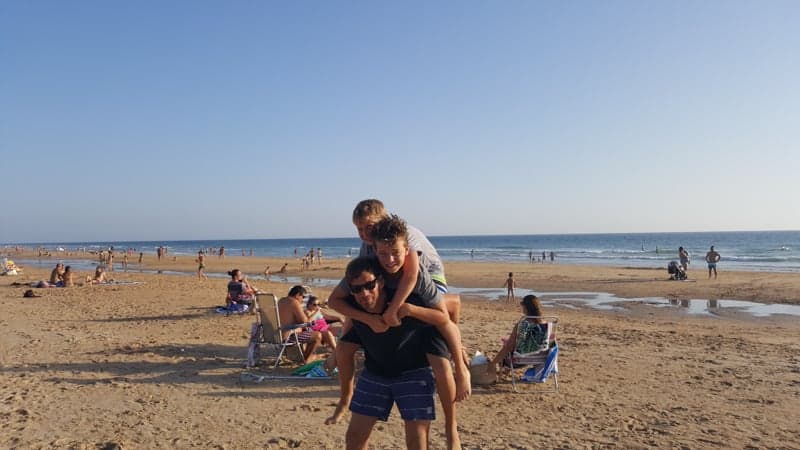 As for anyone considering an international move, my advice is DO IT!!! Even if you can only stay abroad for six months or a year. Even if you think your children will hate you forever. (They won't.) Even though it may be one of the hardest undertakings you ever pursue. There will be a crap ton of paperwork to deal with. There will be more confusing situations that make you so uncomfortable you'll be questioning your sanity for what you've done. But as someone who's spent my adult life pushing myself beyond my comfort zone, few things compare than living — and parenting — in a foreign country.
What to know how you could have a Spanish adventure? Check out our How to Move to Spain guide.