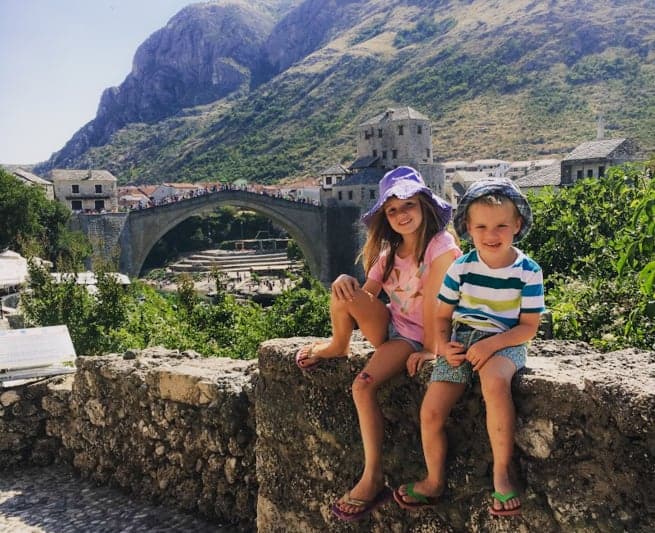 Kylie Gibbons' family adventures abroad mean her children are some of the best-travelled kids I have come across This New Zealand family are fortunate to be on an overseas adventure around the world and are currently travelling through Asia. We talk to Kylie about what it is like to live this Nomadic lifestyle, family in tow. You can follow their adventures on their Blog, Instagram and Facebook.
WCIL: WHERE DO YOU ORIGINALLY COME FROM?
We're a family of four from Auckland, New Zealand who love to travel the world. Prior to having children Mike and I travelled extensively through Europe, the Middle East, South America and Africa. We based ourselves in the UK for 4 years. Once we had our daughter Sophie we did a trial trip to Thailand when she was 14 months old. Then Jack came along and we went long-haul to Europe for 5 weeks when he was 2 and Sophie was 4. That trip set the seed for travelling more extensively with the kids, and in 2016 we left for an 8-month round the world trip through South East Asia and Europe when Jack was 3 and Sophie was 5. We did some more travel after that to Japan, Fiji and we went up to Europe as far as Lapland last year. The kids have now visited 35 countries and us adults have been to 57.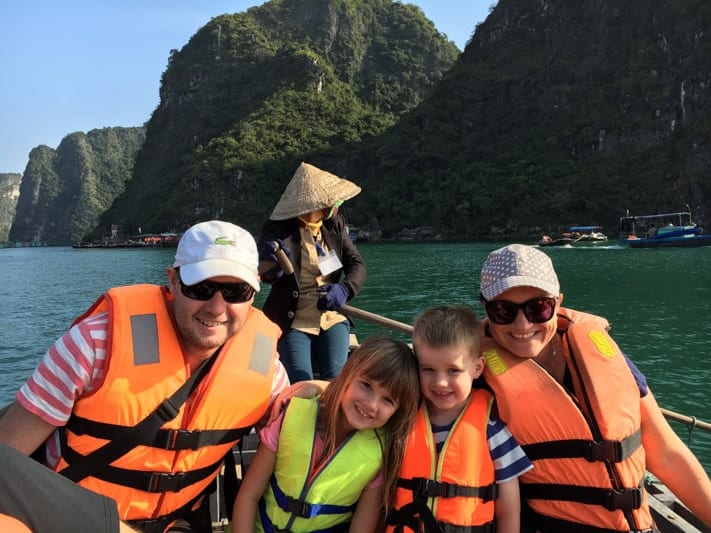 WCIL: WHERE ARE YOU LIVING NOW?
We currently have no home! We're nomadic again for a while and left New Zealand in January for further travels. This time it's a bit looser, we're not sure how long we will be away. We're currently in Taiwan and visiting South East Asia for a few months, then we will be heading back to Europe for a stint in Turkey, Greece and France for the Northern Hemisphere summer and beyond.
WCIL: WHAT LED YOU TO MAKE THE DECISION TO LEAVE YOUR HOME COUNTRY?
We love New Zealand, but it is so far away and not easy to travel from, there are no budget airlines or fast boats to anywhere! There's no such thing as a weekend break other than to Australia or the Pacific Islands, and even then it is too expensive to do frequently. Our life at home was super busy also with work commitments and constantly feeling time pressured. We worked out that Mike was spending only an hour a day with the kids during the week and we were trying to pack everything else into the weekends. We missed spending quality time with one another. Once the kids are at high school we will want to stay grounded for a while, so we decided to make the most of this window of opportunity and do some further travel while we could. They're lucky kids and have had some amazing experiences like seeing wild elephants on safari in Sri Lanka, watching the midnight sun in Finland, wandering through Angkor Wat in Cambodia, snorkelling with turtles in the Philippines and eating smores at a beach bonfire in Bali. We also highly prioritise our kids learning about the world and feeling at home in the world. It's easy to be very insular living in New Zealand in a tiny country at the bottom of the world, it's important to us that they understand and know about different cultures, languages, religions and that underneath it all people are – on the whole – good, kind and loving no matter where they are from. Resilience building is also important to us, and we can see the kids growing before our very eyes when they are travelling. Sometimes the situations are well outside our comfort zone – for example, here in Taiwan we are eating a lot of street food, not much English is spoken and we're travelling on public transport and staying in mostly budget accommodation. The kids take it all mostly in their stride – but we make sure to build in familiarity for them as well from time to time, eating the occasional McDonalds meal or visiting a theme park or movie or some other activity just for them.
WCIL: WHAT VISAS DID YOU ARRIVE ON AND WAS IT DIFFICULT OR EASY TO SORT YOUR VISAS OUT?
We're extremely lucky holding New Zealand passports that there aren't a lot of visas needed for most of the countries we are travelling in. We are hopefully going to spend a year in France later this year, so we will be applying for a long-stay visa. To get this, we need to return to New Zealand (which we are in May) to apply at the French embassy. We need a mountain of paperwork and documentation, but if all goes well and it's approved this will allow us to stay in France for the year. We will be basing ourselves in Dordogne in the South West of France, an area we have spent a lot of time in previously and that we love!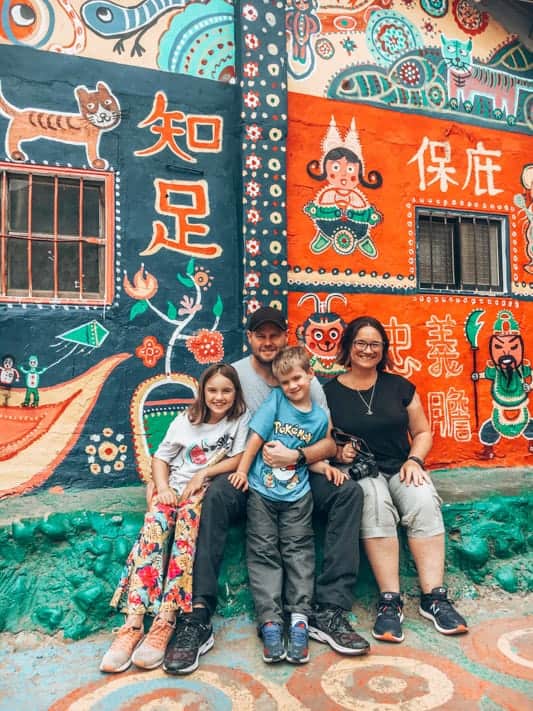 WCIL: HOW DO YOU SUPPORT YOURSELF WHILE ON YOUR FAMILY ADVENTURES ABROAD?
Again we are very lucky that we own a home in a part of New Zealand that commands high rental income, and we have made equity through property over the past 15 years. So our rent covers our mortgage with a little left over. We have some savings and sold possessions like our car and excess stuff before we left. We make some money from our travel blog. We also use our skills to freelance remotely for New Zealand companies and are fortunate to have flexible working arrangements. So multiple income streams! We travel relatively frugally but almost everywhere we travel is a lot cheaper than living at home back in New Zealand is!
WCIL: HOW DO YOU SPEND YOUR FREE TIME?
Seeing as much as we possibly can in the destinations we travel to. This includes hunting out more off-the-beaten-track places.
WCIL: HOW DID YOU MEET PEOPLE IN YOUR NEW HOME?
We belong to a number of travelling family Facebook groups so we try to meet up with other travelling families who happen to be in the same city we are at the same time. We have met some lovely people through doing this! We also find that it's so easy for the kids to make friends – sometimes even despite language barriers. If we are basing ourselves somewhere for a longer period we look for local extra-curricular activities that they can participate in. For example, in 2016 we spent 3 months in France and enrolled the kids at a local English speaking holiday programme, literacy classes and drama class. They made some friends through that and had some great playdates while we were there.
WCIL: ARE YOU EVER HOMESICK ON YOUR FAMILY ADVENTURES ABROAD? HOW DO YOU MANAGE THAT?
Yes, occasionally the nomadic lifestyle seems hard and we get tired of travelling from place to place and sleeping in different beds and living out of a suitcase. We miss our own bed and familiarity. We find we now travel much more slowly than we used to, especially now the kids are getting older, we find it better to stay in a place longer and rent an apartment or house so we all have a bit of space and can build in a bit of routine, especially around homeschooling and work. This time around now the kids are older they are missing their friends, family and school back home. We have had a few tears about our goldfish that got left with the grandparents! If someone gets a bit sad we have lots of hugs, talk it through, sometimes we'll Skype home to speak to familiar faces. We have a pact to that we make decisions as a family and if someone is genuinely miserable then we will decide what to do – whether we return home or move on to another destination. We're very lucky that the kids are mostly super resilient in this regard and because we started doing it so young with them it's pretty normal for them. They have two lives – their home New Zealand life and their travel life and they're mostly happy with either. We like to think that home is the people that you're with, not the physical place necessarily, so as long as we're together we're always 'at home'.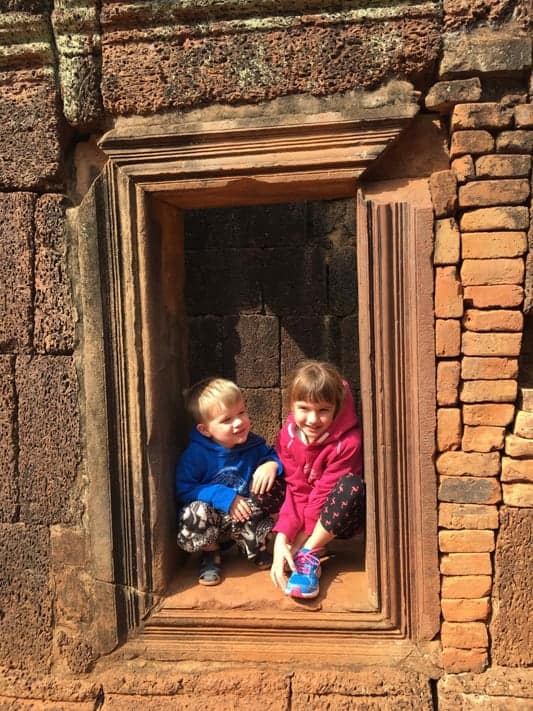 WCIL: WHAT DO YOU MISS FROM YOUR OLD LIFE?
My bed! Family, friends, the New Zealand bush and scenery, going to uncrowded beaches. Also, date nights and babysitters on tap!
WCIL: WHAT DO YOU HAVE IN YOUR NEW LIFE THAT YOU NEVER HAD IN YOUR HOME COUNTRY?
The biggest thing about our family adventures abroad is we get is time spent together. In New Zealand we both need to work full-time to pay the bills and get by, here we get to spend quality time together and are constantly learning about the world together. Some of the conversations we have with the kids are so in-depth and interesting, we just did not have time to do that back at home.
If you could go back in time to before you became an expat and give yourself one piece of advice, what would it be? If you want to live a nomadic or travelling family lifestyle, don't pack too much stuff! We always pack too much even after all this time. It makes it hard to move around and you really need a lot less than you think you do.
WCIL: WHAT HAVE YOU LEARNED ABOUT YOURSELF IN THIS NEW LIFE?
I always thought I would make a good teacher, but now we homeschool our own kids I don't think I have the patience for it long-term. Teachers are amazing human beings! It also teaches incredible gratitude. I realise how fortunate we are to come from a country where people have the right to vote, have freedom of expression and religion, where we can drink water from a tap, have plenty of fresh air and outdoor space, and a passport that allows us to move relatively freely around the world. It's easy to get caught up in the humdrum 'woe is me' of everyday life, but when you experience how many others live it gives you a jolt and you realise how lucky you are and not to take that for granted.
Tell us about some of your highs and lows of being an expat in a new country and your family adventures abroad – the highs are experiencing new places, people, cultures, religions and places that we'd only ever read about or seen photos of. The lows are language barriers that can sometimes make everything hard, dealing with next-level bureaucracy that we're not used to having in New Zealand. Another low is seeing the impacts of over-tourism first hand. The amount of plastic in the sea and trash everywhere is heartbreaking. Instagram and social media are great and we've found some fabulous places to visit and met lovely people through these platforms. But it's also leading to some appalling behaviour all for the sake of getting the perfect photo. It's something that we're grappling with at the moment, because we're obviously contributing by visiting the same places and writing about them on our travel blog. We also are figuring out how we can travel more sustainably and off-set the impacts of flying everywhere. It's a tough one.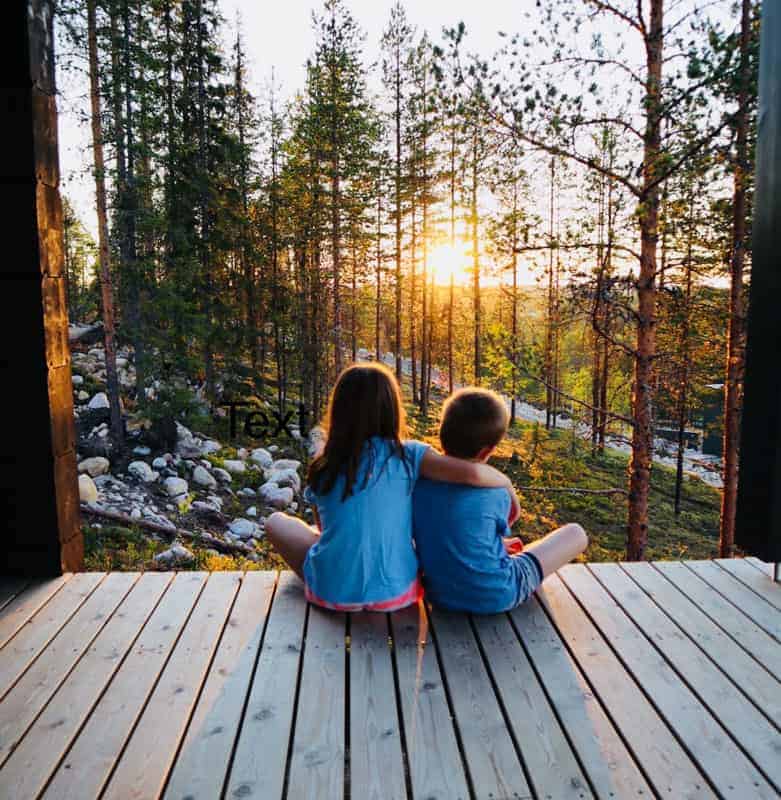 WCIL: WHAT DO YOU MISS MOST ABOUT HOME?
Family, friends, the outdoors and wilderness.
WCIL: IS THERE ANYTHING ELSE YOU'D LIKE TO SHARE ABOUT YOUR FAMILY ADVENTURES ABROAD?
If you are at all considering travelling with your kids or get the opportunity to do it, grasp it with both hands. Not only for the incredible family bonding experience but also to create life-long memories. You won't regret it. It can seem so hard to temporarily put careers and life on hold but it is absolutely worth it.
WCIL: WHAT WOULD YOU SAY TO ANYONE CONSIDERING AN INTERNATIONAL MOVE?
Grasp it with both hands! Be open-minded, ready to try new experiences and remember to take a deep breath when the going gets tough. Family adventures abroad really help you to grow as a person, appreciate other people and cultures and teach you so much about his incredible planet we live on.
PIN TO PINTEREST: