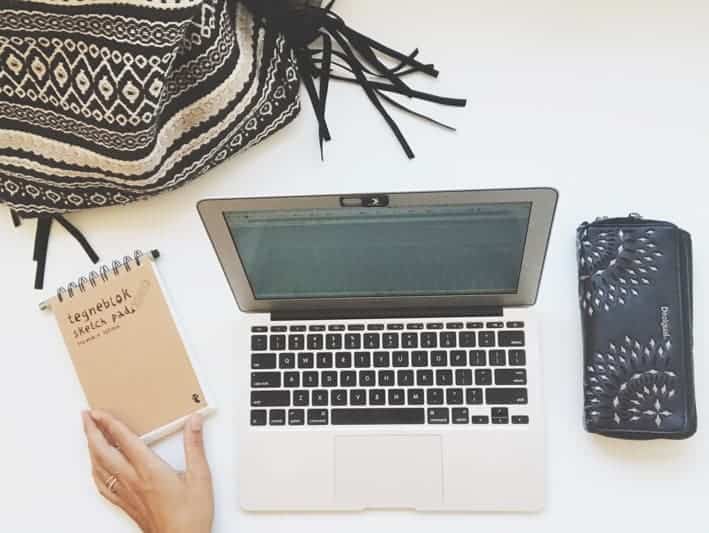 When my husband's job relocated our family to Spain I was both extremely excited about the new adventure but equally concerned about becoming an Expat in Spain. I was a few months into a new job as an interior designer for a luxury vacation rental company in San Diego. It was the coolest job, the greatest team and an affirmation for the interior design degree I left my corporate job to pursue. The thought of having to start over in a country where I could barely speak the local language gave me many moments of anxiety and insomnia. I spent a lot of time in deep thought wondering…
What does this mean for my career?
How long will it take for me to grow my network, my contacts?
Will I have to settle for an unsatisfying job while I find my way?
What in the world am I doing?
Preparing to be an Expat in Spain
To help alleviate the worry, I took action in hopes to try to make as many connections as an Expat in Spain as I could while still in San Diego. Before bed each night I would hop on Instagram and befriend interior designers in Spain. I could start to have conversations in hopes to set up coffee dates for when I moved. It was a great start to community building. It also gave me hope in carving out a little pocket of friends for myself in a new country. To be fair, I was equally excited about the move. I mean, it was Spain after all! All that good food, the Spanish way of life. It all sounded so dreamy. So whenever I began to worry about my career as an Expat in Spain, I would remind myself of the many perks of moving abroad.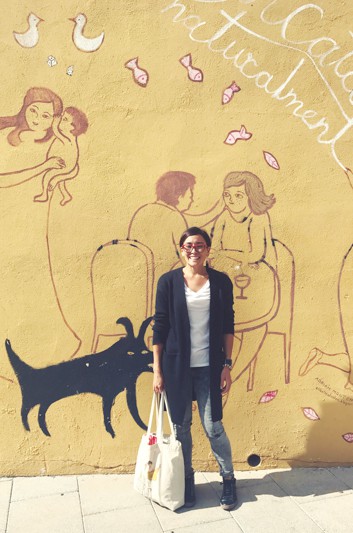 Once we moved to Spain and got settled in, I hit the pavement in hot-pursuit for professional and personal connections. I spent many hours on LinkedIn researching jobs in interior design. Unfortunately, I was disheartened to find out how poorly paid this specific design profession was paid here. I knew how intense the work can be from project to project. Quickly I came to terms with the fact that this was not going to cut it. So I decided to pause for a moment and consider a different course of action. Now that I was an Expat in Spain it was time to think differently. "New country, clean slate", I would say to myself.
Managing a career as an Expat in Spain.
During my pause, I made the effort to keep networking. I joined a few professional women's groups within the Barcelona area. This was really helpful for me to not only keep my mind brainstorming a next-step, but to also meet other women who were in the same situation I was in. I met many women who had recently become Expats in Spain and found themselves either in careers they couldn't continue here, in jobs they settled for or without work at all. Having a place to connect with such women was really grounding and supportive.
These groups kept me inspired and determined to stay focused on my career goals. These groups also began to refer to my clients to help me recreate myself as a designer in the digital realm. As I mentioned before, in California I was an interior designer. Over the years I had collaborated on so many types of design projects that I had grown a rather broad portfolio of design skills, many of them being digital design.
Think long term.
At the start I volunteered on projects, then I started saying yes to any project that came my way. It was not the time to ask for too much. This was was portfolio building time and as I call it "warm-up time". In short, it was a time to be humble and to sharpen my skills with each project. I needed to spend hours watching LinkedIn learning tutorials at night to bring in new skills. Interior design seemed like a lifetime ago. But through each project, I felt more and more confident about my place in this new country. I was definitely seeing progress on my career path. I started to feel at ease as an Expat in Spain.
As I type this story I am drinking a nice cold glass of local cava and watching the change of light as the sun goes down. I am grateful for the opportunity to be an Expat in Spain. I'm even grateful for the career "disruption" it gave me. This experience gave me an opportunity to start with a clean slate and create something new for myself but still within an industry I enjoy.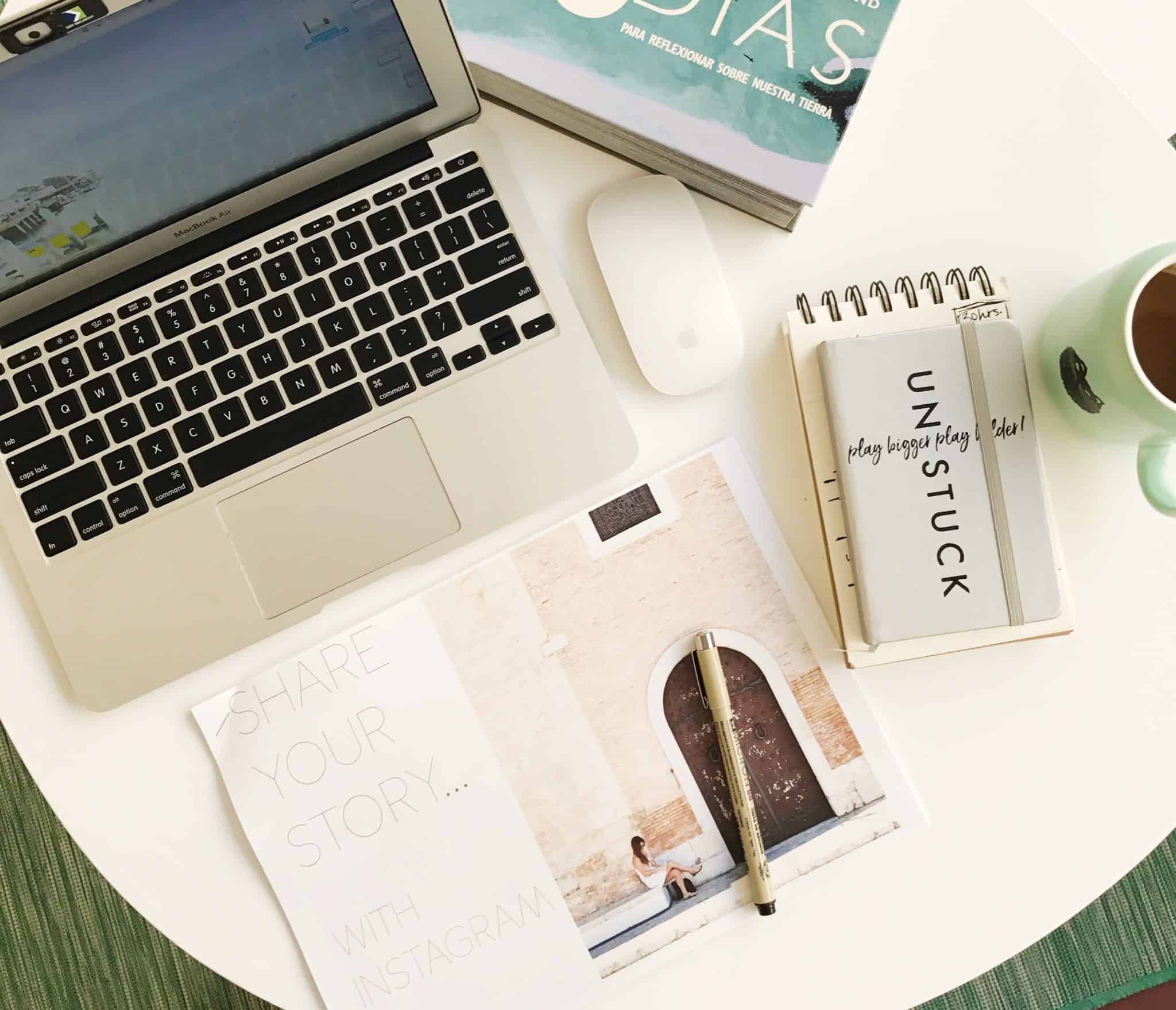 If I have any advice to share to anyone who may find themselves in the same situation as an Expat in Spain here are my top 5 tips to help you on your journey of working in Spain.
Advice for your life as an Expat in Spain
1. Utilize social media. Get on Linkedin and Instagram. Find the right Facebook Groups to start making connections in the new country you will be living in.
2. Join professional groups or any group on a topic you enjoy in your new country. This is really hard to do if you're an introvert (I should know!) but it is so incredibly important.
3. Say yes to events, invites and any opportunities that may come your way that require the use of one (or many) of your skills.
4. Keep putting yourself out there. Awkward as it may be, just be brave and practice the art of making friends, whatever that means for you.
5. Keep learning. Get on LinkedIn Learning. Start hoarding (and watching!) all the video tutorials on subjects that will help you cultivate new skills or sharpen some old ones.
So if you have the desire to move abroad or suddenly find yourself being relocated for your partner's job, know that there is a lot of help, support and opportunity out there for you to stay focused on your career goals. You may have to put yourself out there more than you're comfortable with. In return, I promise you will make a lot of wonderful connections along the way and may enjoy the adventure of an entirely new career path. I certainly have as an Expat in Spain.
Interested in a move to Europe?
Check out our blogs The fastest ways to an EU passport and 14 ways to get EU Residency that you might not know about