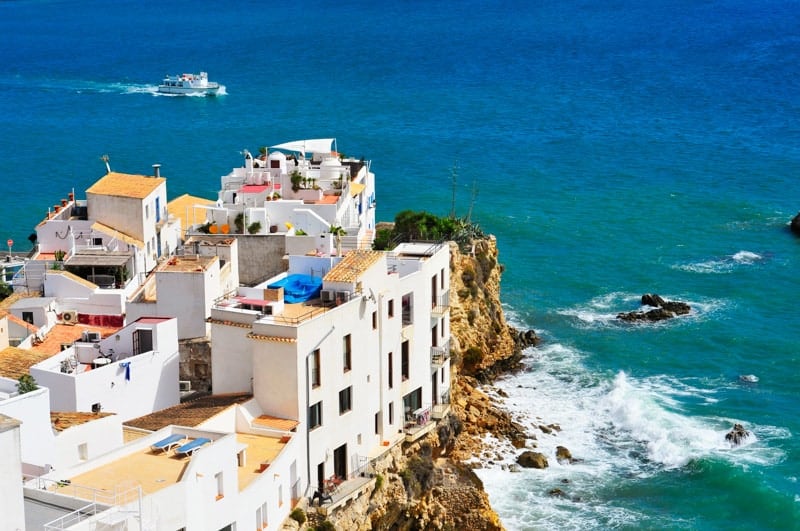 How can you get residency in Spain to achieve your dream of settling in Spain? Spain holds many attractions for potential tourists and Expats. A beautiful country from the seas to the mountains, amazing weather, friendly people and world-class cuisine. Spain ticks so many boxes. Add in the great cost of living, first-world infrastructure and an excellent, accessible medical system. With all that, it is no surprise that so many people want to to know how to live in Spain.
Those lucky enough to hold a passport from the European Economic Area can visit, work and live in Spain with no restriction. But what about residency in Spain for non-EU citizens?
Well, moving to Spain might be easier than you think. How can you get Spanish residency? There are many Spanish residency visa options available for all sorts of situations. Have a look at the table below to find out which Spanish residency visa is appropriate for your situation.
Visa Type
Short Term
Stay
Stay more
than 90 days
No work
Income from
outside Spain
Can work
in Spain
Schenghen
X
X
Non-Lucrative
X
X
X
Study Visa
X
X
Entrepreneur Visa
X
X
Skilled Professional

X
X
Golden Visa
X
X
Schengen Visa
For 69 countries in the world (check out this list to see if you qualify) you can just arrive in Spain. As long as you can show you can support yourself and have no intention of working, you have full travel access to all 26 Schengen visa states.
If your passport is not one of the 69 countries, you'll need to apply for a Schengen visa. Have a look at this list to see which countries require a visa
The Schengen visa grants access to all the 26 countries that make up the membership of the Schengen area. You have unrestricted travel around the area for the length of your visa.
The visa is for a maximum of 90 out of 180 days. This means that you can spend a maximum of 3 months in the area during a 6-month period.
The visa does not allow you to work while you are in Spain. You may be asked at your entry point into the Schengen area how you will support yourself. Additionally, you may be asked what your plans are. Make sure you can show the authorities you have enough funds to cover your expenses. Also, demonstrate that you do not intend to work during your stay.
The Non-Lucrative Visa for residency in Spain
The non-lucrative residency visa for Spain allows you to live in Spain. You must not work or carry out professional activities that generate an income in Spain. So, for Digital Nomads, retirees and people with income-producing investments, the non-lucrative visa, Spain is a great option.
This Spanish Visa allows you to stay in Spain for a year. After that, the Spanish non-lucrative visa is renewable for an additional 2 years at a time. This Spanish visa is also a great path to Spanish permanent residency and eventually Spanish citizenship and passport.
To be eligible for this Spanish visa, you need to meet the following requirements.
You can show an annual income produced outside of Spain of at least €26,000 per annum.
You have eligible health insurance while you live in Spain
You pass the required police and medical checks.
You need to spend at least 183 days in Spain to be eligible to renew the Non-Lucrative Visa, Spain for the additional 2-year periods.
The Spanish Non-Lucrative Visa is a great option for many people. Having said that, the application process is complicated and needs to be completed in Spanish. We highly recommend using a reputable and effective local immigration partner to ensure success with your Spanish Visa application.
The right partner will help you as follows:
Ensuring you apply in the correct jurisdiction.
Ensuring you have the complete set of documents for the application, and any translations that are required
Filling in all the necessary forms
Drafting the motivation letter required
The process of getting your residence card once you have arrived to live in Spain. This will include:

appointments at the immigration department
Another set of documents to be filled out and translated

Getting you settled on your arrival which can include assistance with bank accounts, drivers' licences, insurances etc
Click here if you would like to speak to the partner that helped us when we arrived in Spain.
Spanish Student Visa
The Spanish student visa is an excellent offering. It covers a wide range of options from a 6-month part-time Spanish language course all the way through to a full-time University degree. Spain's education sector is world-renowned and many of its world-class universities offer courses in English as well as Spanish.
The Student Visa has some great allowances.
You can get a permit to work up to 20 hours per week.
You can be immediately joined by a spouse or partner and any dependent children. However, you must show your ability to financially support them.
To be eligible for a Spanish Student Visa, you'll need to meet the following requirements:
You are enrolled in a course, diploma or degree, and the study requirement exceeds a minimum of 20 hours per week. Spanish language courses are eligible for the Student Visa
You can cover your expenses for the duration of your studies. This requirement can be met by saved funds, scholarships/bursaries, or parents/guardians assuming full financial responsibility for the duration of the studies covered by your Spanish Student Visa
proof that you have medical insurance
a medical certificate confirming that you don't have any diseases that would require you to be quarantined;
you can show where you will be living in Spain while completing your studies.
a criminal record certificate from your relevant home country authorities.
An amazing new ruling in late 2018 now gives people who have taken advantage of the Student Visa a wonderful opportunity to live in Spain after their studies. After the completion of a degree or postgraduate degree, you can apply for a residency visa for an additional year to give yourself time to find a job in Spain.
Our local partner has a fantastic track record in helping people get the Spanish Student Visa. This includes assisting with the full preparation, translation and submission of applications and documents. As the process can be complicated, we strongly recommend using a trusted local partner to ensure you succeed in your application on your first attempt.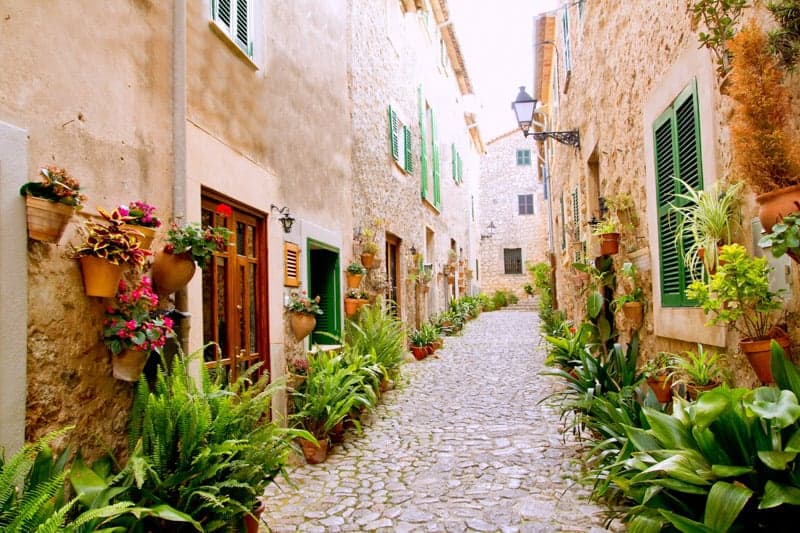 Entrepreneur Visa
The Spanish government is very keen to attract new business to boost the Spanish economy. To this end, they are trying to make it as easy as possible for entrepreneurs to start a new business in Spain. Areas like Barcelona are booming due to government policies, big talent pools, first-class infrastructure, unbeatable lifestyle and a low cost of living.
You'll need to start a new business in Spain and be able to show a business plan for at least your first year to access the Entrepreneur Visa Spain. The business needs to be of "public interest" as assessed by the Spanish Commercial and Economic Office. The criteria for the assessment of the Entrepreneur Visa, Spain are:
Your new business will create new jobs in Spain, or
Your new business will have a positive economic impact on the community, or
Your new business will contribute to scientific and/or technological innovation.
The Entrepreneur Visa Spain is valid for one year. After that, you can apply for a residency visa to live in Spain. Additionally, after serving a qualification period, you are eligible to apply for Spanish citizenship and a passport.
You will need to show that you have sufficient funds to operate the business and to support yourself and any dependents living with you in Spain. Your spouse and any dependent children can be included on the Entrepreneur Visa Spain if you can show sufficient funds to support them.
Criminal record check and health insurance are also required.
A local partner experienced in the Spain Entrepreneur Visa is essential to ensure that your business plan meets the requirements and that the documents are submitted correctly. If you would like to speak to our recommended immigration partner, then please click here.
If you're interested, we're found the best Start-up Visas and Entrepreneur Visas and show the pros and cons in our blog here.

The Skilled Professional Visa
To qualify for Spanish residency using a Spain Skilled Professional Visa (the exact definition is vague), you will generally have at least 3 years of tertiary education in your field. Additionally, you need to be offered a role that pays more than €28,000 per annum. You will need to have been offered a role by an appropriately sized Spanish company that is in good standing.
You'll need to prove your professional standing, as well. Finally, as per all the Spain visas you need to show you have adequate health insurance and you have police clearance from your home country.
The Spain Skilled Professional Visa is valid for 1 year and is renewable, and as long as your employment meets the criteria of the Skilled Professional Visa you can live in Spain.
Your spouse/partner and any dependents can also live in Spain if you can show that you have the ability to support them financially.
As the Skilled Professional Visa has some grey areas, it is essential to work with experienced, local immigration professionals to ensure that your visa is secured as soon as is possible after you secure a job offer. It may also be a good idea to check with a local immigration expert to see if your qualifications and profession will meet the standards prior to starting a job search in Spain.
Spanish Golden Visa
Spain's Golden Visa is popular among investors wanting EU residency and rightly so. In 2018 it became Europe's number one Golden Visa. The Spain Golden Visa was created by the government in 2013 specifically to address inbound investment into the Spanish economy. The Spain Golden Visa allows you to work and live in Spain. Importantly it is a path to permanent residency, and ultimately citizenship and a passport.
You need to be able to show that you are personally willing to invest in the Spanish economy. The investment requirements vary depending on the investment class, and they are currently:
A minimum of €500,000 in Spanish property including a residence and/or investment property.
A minimum of €2,000,000 in Spanish Government Treasury Bonds.
A minimum of €1,000,000 in Spanish companies shares.
Deposit at least €1,000,000 in Spanish bank accounts.
A 'major' business investment in a Spanish company with one or more of the following:

Significant employment opportunities created as a result of the investment.
Significant economic impact in the community where the investment is directed.
Significant technological or scientific impact created as a result of the investment.
You'll also need to meet the normal requirements of being able to support yourself, your partner and any dependents financially. You also need to show health insurance cover and police checks. You also must live in Spain for at least 6 months of each year of the Spain Golden Visa.
Your spouse/partner and any dependent children can apply for residency as a result of your Spanish Golden Visa.
The application process has been streamlined recently but a local partner will ensure that your Spain Golden Visa application is managed without issue.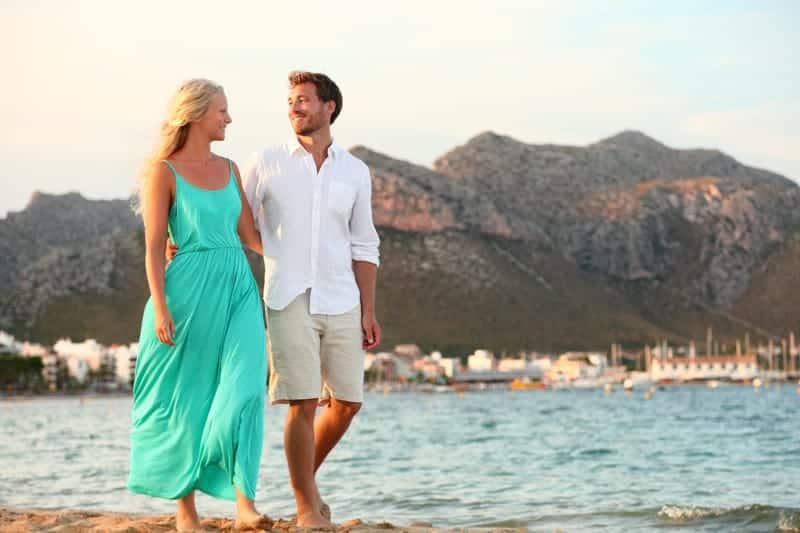 Residency in Spain
Spain is one of the most popular destinations for a new life across many demographics. In 2018 visitors to Wherecani.live chose Spain as their 5th most desired destination. Additionally, for over-50s, it was the 2nd favourite country (check out our blog on retiring overseas). This comes as no surprise to anyone who has been lucky enough to visit and experience all that living in Spain has to offer.
Luckily there are many ways to get residency in Spain. With the right information and assistance, you could be one of the lucky people who get to call this amazing country home.
European (EU) Residency
Getting EU residency in another European Union country is always a way to get residency in Spain. Check out our blog on 14 ways to get EU residency.