With its great geography, low cost of living, and warm weather, it's no surprise that many Expats set their sights on Portugal. But even when your mind's made up, moving to the other side of the world can be a daunting task. It's time to focus on the logistics: the nuts and bolts of how to move to Portugal. Here, we detail the steps you need to take when moving to Portugal, from the USA, or elsewhere.
For more information on what Living in Portugal is like, please see our full guide for Expats.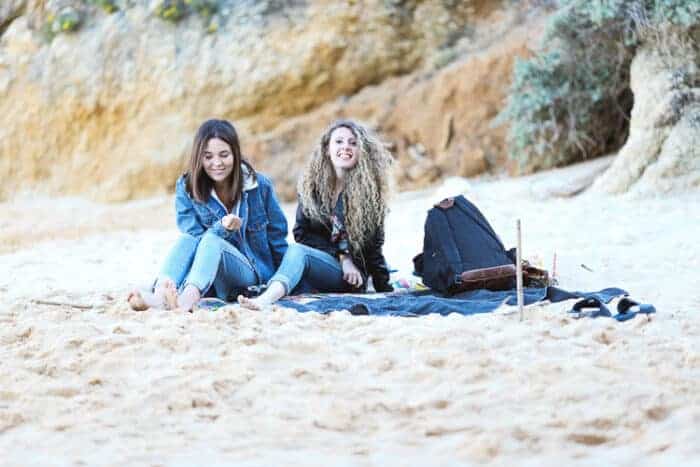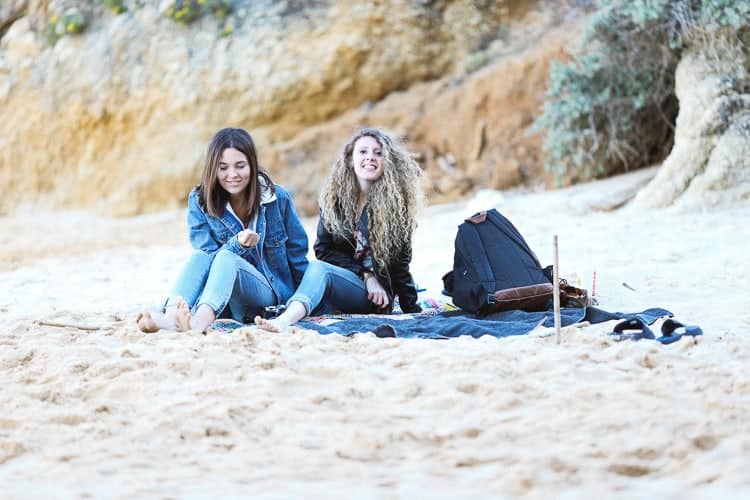 Portugal Visa and Residence permits
Short stays of less than 90 days
Portugal is a signatory to the SCHENGEN treaty. More than 60 countries can visit the SCHENGEN Area without a visa. There is a restriction of 90 days on any visit or six-month period.
For those countries not on the list of visa-free visitors, you'll need a SCHENGEN visa. It is issued as part of European Parliament Regulation (EU) Nº 2016/399, in March 2016.
The SCHENGEN visa also lets you travel to any of the other 26 SCHENGEN member states.
European Union (EU) European Economic Area (EEA) citizens moving to Portugal
When asking how to move to Portugal, the first decision is your legal status. Before entering Portugal, you need to secure the correct visa depending on the purpose of your stay.
EU citizens, EEA citizens, and Swiss Citizens can live and work in Portugal. You must register your residence with the authorities and meet certain conditions.
UK citizens no longer qualify since the ratification of BREXIT.
Non-EU, EEA, and Swiss citizens staying more than 90 days
Everyone else (including UK citizens) needs a visa or residence permit to move to Portugal. If you're planning to live and work or study in the country, you'll need one of these entry permits.
Passive Income visa
Golden visa (investment Visa)
EU Blue Card
Work permit
Higher Education visa
Research visa
Trainee visa
Volunteer visa
Passive Income Visa
The D7 Passive Income Visa is for individuals who can prove they have a steady source of income. The government wants to know that you can provide for yourself, but you are also allowed to work in Portugal. Our expert immigration partner recommends an income of €12,000 a year (a little more than the legislated minimum).
This visa is an excellent option for:
Retirees
Investors
Crypto traders and investors
Freelancers
Remote workers
Digital Nomads
This visa grants you legal residency in Portugal to enjoy the many benefits this brings. Such benefits include access to Portugal's healthcare system and education system. You can also register as a non-habitual resident (NHR) and pay little to no tax for your income.
For more information, see our detailed Portugal D7 passive income visa article. We cover financial requirements, fees, the application process, and more.
---
---
Golden Visa
Portugal's Golden Visa is an investment visa granted to individuals who invest in the country's economy through property or capital investments.
If you are moving to Portugal with a Golden Visa, you can enjoy many residential benefits, including access to the country's healthcare. Also, the Golden Visa is a great way of obtaining Portuguese citizenship. You can apply for citizenship five years after the issue of the visa.
You can work in Portugal on a Golden Visa.
Please see our Portugal Golden Visa article for everything you need to know.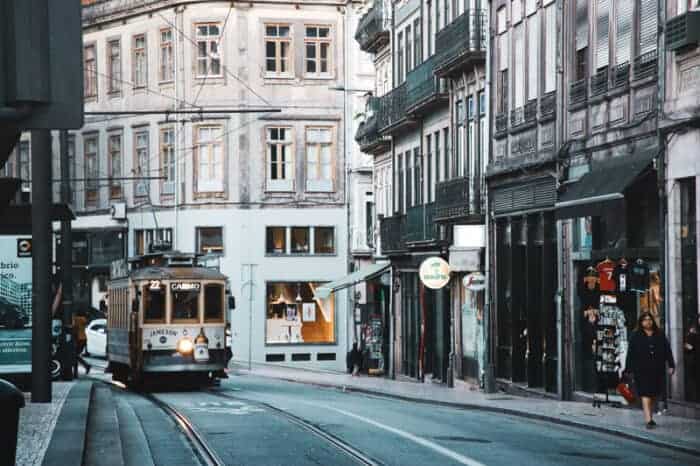 EU Blue Card
Highly qualified workers from outside the EU may qualify for an EU Blue Card. The card facilitates talented individuals moving to Portugal and other EU countries. With the EU Blue card, you can work and live in any EU country for four years.
An EU Blue Card requires that an applicant has tertiary professional qualifications. It also requires an employment contract or a binding job offer. The salary should be higher than the average salary in the country where the worker will be placed.
Work Permits
The husband or wife of a Portuguese citizen
If your husband or wife is a Portuguese citizen, you can apply for a work permit.
Work permits for employees of Portuguese companies
It is possible to be sponsored for a work permit by a Portuguese employer. However, there are restrictions, and most jobs have to be advertised to Portuguese and EU/EFTA citizens first.
But if you can find an opportunity and you have an offer for a qualifying job, you may be able to get an Autorização de Trabalho. Your prospective employer must apply on your behalf. The work permit also comes with a residence permit. The residence permit is valid for two years and is renewable every three years.
Self-employed work permit
Self-employed individuals can also apply for a work permit. However, doing so will require them to apply for the relevant Residence Permit from SEF. There are few more steps, and you'll need to show that you have a viable business or business plan.
Higher Education Student Visa
If you want to continue your higher education in Portugal, you can apply for a higher education visa. This gives you a residence permit valid for one year and renewable for equal periods.
You have to present proof of registration in a higher education institution to qualify. You also have to show evidence of payment of tuition fees, unless you are in receipt of a qualifying scholarship. You're not required to present proof of health insurance or subsistence.
Research Visa
Individuals conducting research can apply for a research visa. It is valid for one year and renewable every two years.
People with research visas also have the freedom to teach.
---
---
Visa for Trainees
If you want to gain experience as a trainee in a Portuguese company, you can apply for a trainee visa. It's valid for six months or the duration of the traineeship if the latter is higher. This visa is non-renewable.
You can't do work other than that of the training program.
Volunteer Visa
Undergoing a vocational volunteer program allows you to apply for a volunteer visa. This visa is valid for one year or the duration of the vocational training.
You can't do any other work while on the program, either paid or unpaid. To prevent their misuse (for foreign workers masquerading as volunteers) Portugal's volunteer visas are not renewable. The theory is that a genuine volunteer program is unlikely to take more than a year.
Preparing to Work In Portugal
Portugal is consolidating its role as a hub for start-ups and international companies alike. This means there is high demand for native-level English speakers in the Portugal job market. As a result, Expats can often find jobs in the big cities, particularly in Lisbon. IT and software roles are in particular demand, and native English speakers are sought-after for teaching roles.
It is not legally required to have a contract in to work in Portugal. However, you may need one if you wish to apply for a work visa. A typical full-time contract would involve a 40-hour working week and 22 days of holiday per year. This is on top of the nine public holidays each year. Some roles will require more extensive hours but should be no more than 60 hours per week.
Compared to the US, wages are lower in Portugal but proportional to the lower cost of living. When moving to Portugal, you need to consider your monthly income needs. An average couple will need a monthly income of around €1,500 to live in rural areas or €2,500 in the cities.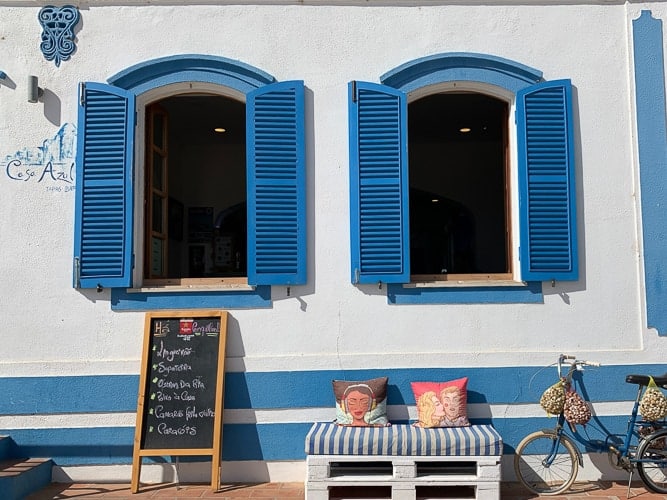 Remote Working from Portugal
Working remotely is possible when you move to Portugal. The country has a stable internet connection for both mobile and fixed broadband connections. Lisbon, the Algarve, and Porto are popular places, but those looking for cheaper rents tend to move out of these centers.
You can also work remotely from co-working spaces, which are offices you pay to use. You can book a co-working space on a daily, weekly, or monthly basis. For those looking for something less formal, a beautiful café makes a great office.
The D7 visa is perfect for remote workers, freelancers, and crypto traders.
The government has also put in place a program to help Digital Nomads move to Madeira. A Digital Nomad village in Ponta do Sol offers free workspaces, exclusive events, and a designated host to help you settle in. A short-stay furnished apartment in Madeira would cost anything from €500 upwards.
Moving your possessions to Portugal
Portugal has excellent options for sea, air, and road freight. They all have pros and cons, and you'll need to decide which suits you best.
You can see our guide to choosing an international moving company here.
Regardless of which option you choose, you'll need a Baggage Certificate (Certificado de Bagagem). This document is your proof of ownership, and you'll need it to minimize the customs and import duties on your goods. You can get the certificate from your nearest Portuguese embassy or consulate.
To get quotes from the best relocation companies for your route, you can use this tool by Sirelo. Add your details once and you will receive five quotes in a couple of days to compare and make a decision. Most of our clients say that they save about 40% of costs by using this tool.
Moving pets to Portugal
You can bring some pets to Portugal, but there are requirements. Cats, dogs, and ferrets need a rabies certificate and a pet passport. The company you choose to transport your pet should have all the information you need.
Finding a place to live
If you are planning on moving to Portugal, one of the first things you will need to decide is where to live.
Renting an Apartment
Renting is a popular choice for Expats in Portugal. Rental prices are, on average, 90% lower than in the US.
Renting an apartment or house in Portugal requires you to have a Tax Identification Number (TIN). There are also instances where you will need a Portuguese guarantor. If you don't have one, you'll be required to pay the rent in advance and a deposit. The advance payments depend on the real estate company you're negotiating with.
Apartments in Portugal follow a useful coding system. A T2 apartment has two bedrooms, a kitchen, a bathroom, and a living room. A T0 apartment is a studio-type apartment. If you see a "+1" on the apartment description, it means there is an additional room in the apartment with no windows.
Rental costs in Portugal vary depending on the location, area of the property, age of the property, and facilities. Apartments and houses located in highly-populated areas such as Lisbon have higher rent than those located in Guarda.
In areas like Lisbon, you can secure a decent rental apartment from around €800 per month or considerably higher. Apartments in less populated areas such as Guarda are available for as little as €200 per month. Prices also depend on whether the apartment is furnished or not.
Buying Property
The option of buying a property can also qualify you for a Portugal Golden Visa. The residential property market in Portugal is very active, with a wide range of options. Location, area, type, and facilities all impact the prices of residential properties in Portugal.
For example, a single-family home in the coastal town of Cascais can cost upwards of €4 million. A T2 apartment in the same location can cost from €300,000 upwards.
When purchasing property in Portugal, you also have to cover some transaction costs. These costs depend on the purchase price of the property and are the buyer's responsibility to pay.
Legal fees (1% to 2% of the purchase price).
Notary and registration fees (1% to 2% of the purchase price).
Municipal tax (0% to 6% of the purchase price).
Stamp duty (0.4% to 0.8% of the purchase price).
There are also property agent fees of 5% to 7% of the purchase price, plus the 23% VAT. This fee is covered by the seller of the property.
Education in Portugal
If you are moving to Portugal with children, you will want to consider their education. Portugal offers a high-quality education system. Kindergarten or preschool is optional and runs from ages 3 to 5. After that, school is compulsory from the ages of 6 to 18.
State schools are free of charge, both for Portuguese and Expats. Teaching is all in the Portuguese language, which can be a fast way for youngsters to develop their fluency. International schools also teach in English, with prices ranging from €400 to €1,800 a month.
Homeschooling is legal in Portugal if you prefer. But it's not as simple as declaring that you are educating your child at home. You have to enroll your child at a school, and then elect to conduct their learning at home. Registering with a foreign umbrella school can be a simpler alternative for Expats.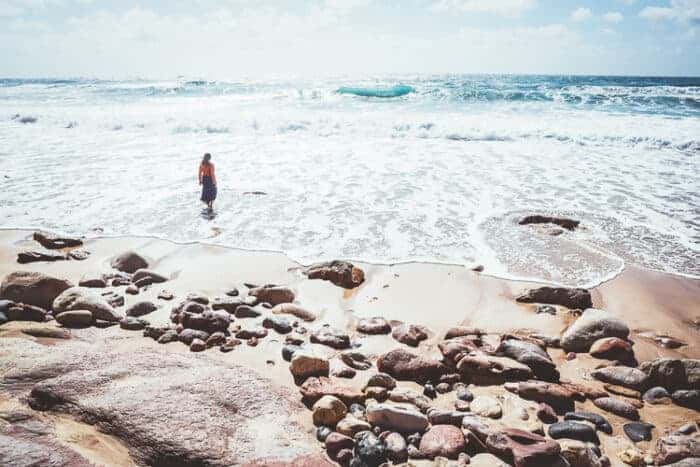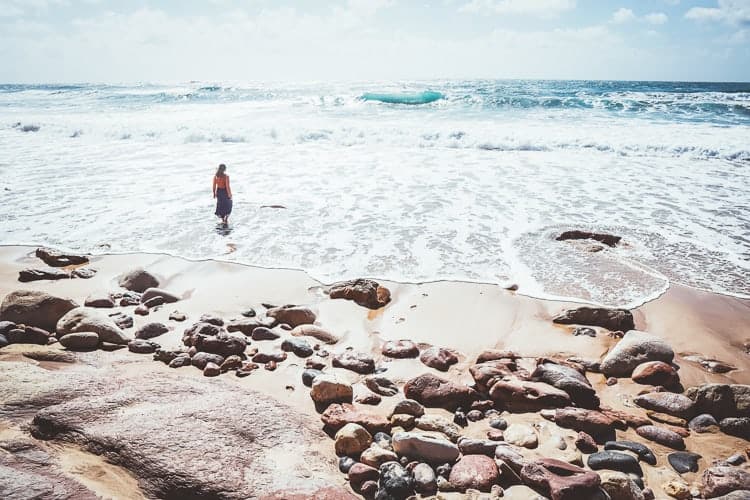 Healthcare for Expats moving to Portugal
Portugal has good quality public and private healthcare. However, most Expats purchase health insurance, even if they qualify for public health care. You'll also need to have private health cover for some visas and work permit options.
The private cover gives you some flexibility in choosing your health care professional, ensures you can have the consultation in English, and shortens many queues. See our guide to Expat Health Insurance here.
To access the public system, you must have a social security number and a National Health Service card at the centro do saude.
---
---
When you arrive in Portugal
You'll need to get a Fiscal Number Número de Identificação Fiscal when you arrive. Take your proof of address and ID to the town hall (camara), and they'll issue it there. You'll need this to open your bank account and other financial transactions.
You'll also need to register your residency at the camara, to formalize your residency in Portugal.
You may be eligible for a social security number (segurança social) for those working or retiring. The process for this depends on your employment status and work permit.
Using an experienced local immigration expert makes these processes much, much simpler. Find out why using a Where Can I Live trusted partner takes all the risk out of choosing a lawyer.
Cultural Differences when you move to Portugal
Every culture has its unique customs, you will encounter some of these in Portugal. You will pick up the local ways when living in the country, but knowing these customs makes your move to Portugal easier.
Greetings
The Portuguese are polite people. Greetings are common whenever they enter a building, a shop, or even the bus or the elevator. They usually greet the others inside with "Bom dia", "Boa tarde", or "Boa noite". They also do the same whenever they are about to leave, or when passing other people in the street.
There's also a custom of saying "Com licença" in Portugal. This phrase means "Excuse me" and you should use it when hanging up the phone or when coming to someone's apartment or house door.
The Use of Honorific Titles
Another thing to note when moving to Portugal is its custom of using honorific titles. Showing respect is very important, and one way of doing this is addressing people the correct way.
You should avoid using first names unless the person you are speaking to invites you to. The Portuguese use "senhor" or "senhora" with the surname, the equivalent of "Mr." or "Ms.". You may also hear people say "doutour" or "doutoura" when referring to anyone with a university degree.
Dining Etiquette
As with most cultures, Portugal has its own quirks when it comes to dining etiquette. If you are planning on moving to Portugal, it's worth knowing these social graces!
At a large social gathering, arriving up to an hour later than the time stated is acceptable. But if you are attending a more personal dinner, you should arrive on time. It is traditional to bring a gift for the hostess.
Guests tend to remain standing until the host invites them to sit, and you shouldn't start eating until the hostess says "Bom apetite".
Although a social connection is an important foundation for a business relationship, the Portuguese tend to separate work from play. You should avoid talking business in a social situation unless your host brings it up.
Do I Need To Learn Portuguese When Moving To Portugal?
Moving to a different culture and environment can be challenging in a number of ways. However, language barriers are no longer a major issue. A proportion of your Portuguese neighbors will speak English, and translating technology helps bridge any gaps in day-to-day situations.
That said, Portuguese is a beautiful language and it's worth the time invested in learning it. It will help you communicate with your new friends, colleagues, and neighbors more fluently. And if you decide you like the country and want to pursue citizenship, you will need to be proficient in Portuguese.
How To Move To Portugal: An Experienced Hand
There's a lot to consider when emigrating, and many Expats look back in hindsight and wish they had been more organized in the process.
If moving to Portugal is your dream, we want to take the stress out of it. We provide a comprehensive "Moving Abroad Checklist" to keep your move to Portugal on the right track. If you still have questions, please consider booking a consultation with our excellent Portugal Immigration law partner.
Have a read of reviews from other Where can I live clients that have used Goncalo and his team for their immigration matters.