Here's your comprehensive guide on moving to Ireland. Moving abroad can seem overwhelming, but we've got you covered. We'll look at immigration, residence, healthcare, driving, banking, accommodation, and more. Follow this to know exactly how to move to the Emerald Isle.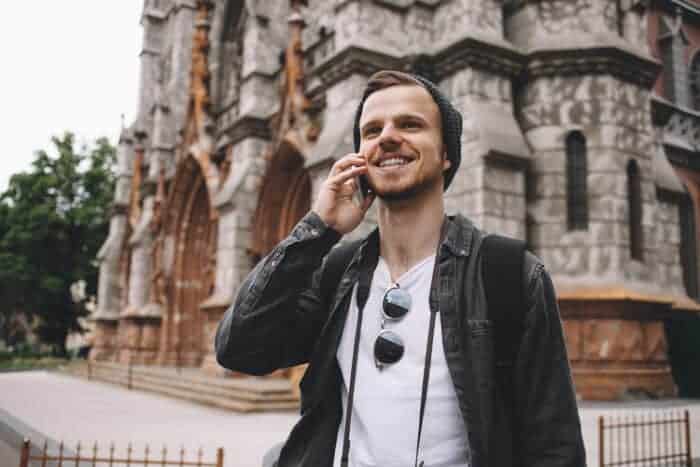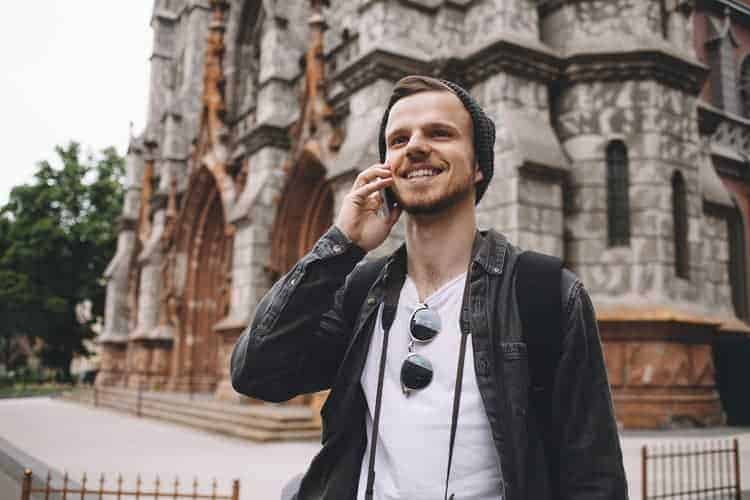 Why move to Ireland?
Ireland is a unique country – the title of Emerald Isle conveys what a magical place it is. The booming economy and safe community are two huge attractions. And with its stunning scenery, friendly culture, music, dance, arts, sports, nightlife, and outdoor pursuits, it is an Expat favorite. We've written the insider's guide on living in Ireland for you – it's an honest look at what life is like for Expats who move to Ireland.
Moving to Ireland from the USA
If you are considering moving to Ireland as an American, you can visit for up to 90 days without a visa. You will need a visa for longer stays and to show that you are moving to either work, study, or retire.
There are strong links between the two countries. Economic, cultural, and political ties are strong. These ties make moving to Ireland from the USA an easy option for many Americans.
Entry Visas for Moving to Ireland
There are three visa types for entering Ireland:
Short stay ('C')
Long stay ('D')
Re-entry and transit.
The type of visa you need depends on your reasons for moving to Ireland and how long you plan to stay.
We got a comprehensive guide to help you pick the perfect Irish visa or residency option. The Stamp 0 retirement is the best option if you are retiring to Ireland.
---
---
Preparing to enter Ireland
Upon arrival in the country, you will need to present:
Passport, national ID card, and/or visa (depending on your country).
Evidence you can support yourself and your dependents.
Proof of where you plan to stay in the country.
A return ticket.
If you also plan to travel to the UK, you must have permission to enter the UK before coming to Ireland.
How to Move To Ireland
There are several administrative steps you need to go through when you first arrive in Ireland. These include getting a residence permit, a tax identification number, and setting up a bank account.
The Irish Residence Permit (IRP)
You will need to register with Immigration if you:
Are a non-EU/EEA and non-Swiss citizen, and
Wish to stay in Ireland for any reason for longer than ninety days.
Are will first need to apply for immigration permission and then register at a registration office.
You will receive an Irish Residence Permit (IRP) upon successful registration. This confirms your registration with immigration in Ireland. This card is only valid for Ireland and does not confer any rights of entry, residence, or work in any other EU country. Visa-required nationals will still require re-entry visas to re-enter Ireland. This card is not an entry document.
Renewal of your IRP
If you wish to stay in Ireland past the expiry date on your IRP, you must apply for renewal. This involves extending your immigration permission and renewing your registration. You will receive a new IRP.
An IRP costs €300 per person every time you register and renew. You may also have to pay for a new IRP if your current card is lost or stolen.
If you live in Dublin, online renewal of your IRP is now available. You will still have to attend your local registration office if you live outside the capital.
---
---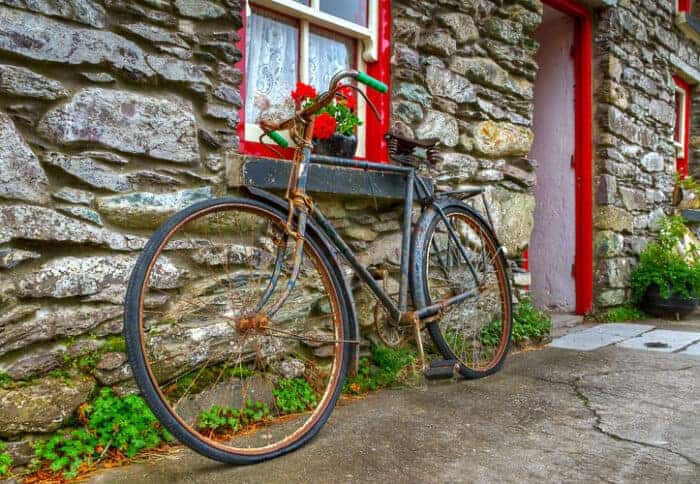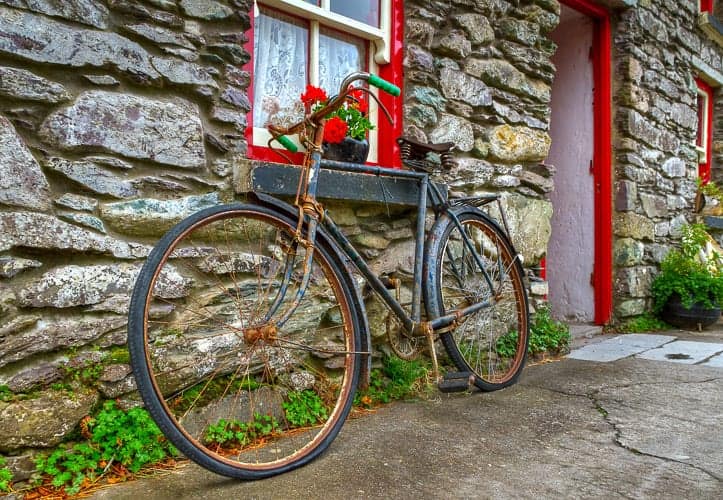 Securing a Tax Identification Number (TIN)
The first step to registering for a TIN is to get a Personal Public Service Number (PPSN). To set up a PPSN as a non-resident, you must contact the Department of Social Protection. You can apply for the PPSN online, by email, or by telephone.
Once you have your PPSN, you can get a TIN online or by submitting a form. The PPSN and TIN numbers are the same.
Setting up a Bank Account in Ireland
Banking in Ireland is as straightforward as it comes, and it is relatively easy to open a bank account. The most popular banks in this country are:
The Bank of Ireland.
Allied Irish Bank.
Ulster Bank.
Citibank Group.
To open a new account, you will need:
Two forms of valid government photo I.D.
One proof of address (recent household utility or landline bill).
Certain fees may apply to transfer money into a new account, depending on your bank. Some Expats consider keeping their accounts open in their country of origin to avoid such fees and to avoid ruining their credit. You may want to check if your bank has a branch in Ireland.
Most ATMs in Ireland will accept a foreign card – but your native bank will likely charge you a 5%-10% fee per foreign transaction.
We've written a comprehensive guide to international money transfer companies – we select the best options for any situation or amount.
Moving your things to Ireland
There are excellent options for international removals to Ireland. If you are moving to Ireland from the USA, shipping will be the cheapest and most efficient way to move your possessions. Although it is quicker, air freight is 12-16 times more expensive than shipping costs. Shipping can take between ten and 24 days, depending on where in the United States you are shipping from.
If you are coming from the UK or Europe, road transportation might be a more effective way for you.
We've written a complete guide to International Moving Companies. The article has an excellent way to get the best quotes for your big move with zero effort.
You can also use this super easy tool to get five quotes from the best removal companies for your move locations. Most of our clients save about 40% of their moving costs by comparing quotes using this tool.
Customs Duties
If you are moving to live in Ireland, be aware of the import costs.
VAT (Value Added Tax) may be applied to your import, but you can have VAT relief on certain items:
Personal property and household items.
Private cars, trailers, bicycles, motorcycles, caravans, and small boats.
If you are moving from the EU, you will not have to pay any additional VAT on personal belongings.
There are no exceptions or relief on duties or VAT for tobacco, alcohol, trade tools, and commercial items.
Any vehicles brought into Ireland are subject to Vehicle Registration Tax (VRT). You can apply for relief or exemption from this tax, but you will still have to register the vehicle. If you receive a tax exemption, you cannot sell the vehicle within twelve months of moving to Ireland.
You must present a Transfer of Residence Declaration Form during your move, which details all your imported belongings and their value.
A good moving company can advise you on your situation so ask them this question before signing up.
Finding Accommodation
Renting
Rental costs in Ireland rise year on year, but you can find a good deal if you choose the right location:
Utilities cost around €150-200, depending on the size of your rental unit. Make sure you ask this question, as utilities are generally not included in the rent.
Various websites are available to research potential rentals, both long-term and short-term.
As a renter, you will enter into a lease in a fixed-term tenancy. This could be anywhere between six months to a year, with an option to renew. A deposit (generally a month's rent) will be required.
Like anywhere, you should know your rights and obligations as a tenant. You will also need to provide appropriate paperwork: personal identification, PPSN, rental references, work references, and evidence of income. A good tip is to double-check to ensure the property is registered with the Residential Tenancy board before signing your lease.
Rental properties in areas of high demand go very quickly, even on first viewing. To be sure of getting the property you want, carry your paperwork with you so that you can apply immediately.
Rental properties can be furnished or unfurnished. Long-term rentals for families are usually unfurnished, as it is expected that renters will want to use their own furniture. Short-term rentals are generally furnished. Check out exactly what is included in your rental costs before signing to avoid issues.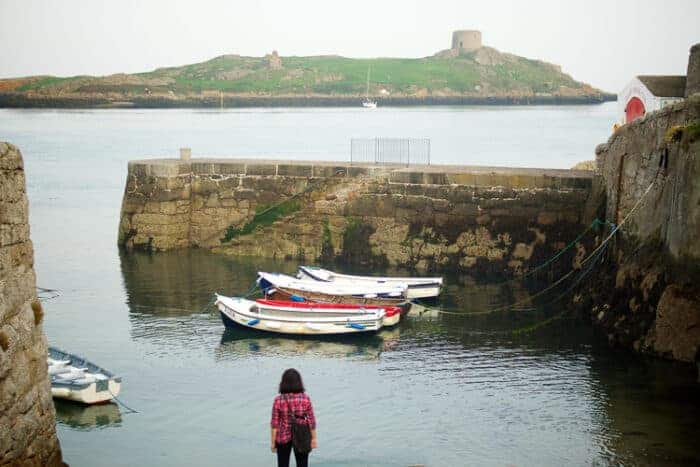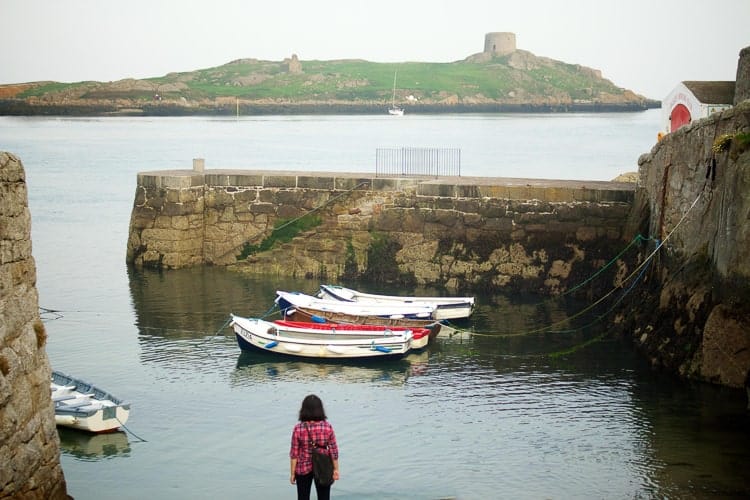 Best Places to Rent in Ireland
Rental prices vary across Ireland. In many cases, the cost of living will vary in step with rental prices.
Dublin – The capital is the most expensive place to live in Ireland. If you're willing to pay the price, you'll get the opportunity to live right in the city center where most of the action is.
Galway – The middle ground, offering cheaper rent than Dublin, averaging around €1100 per month. Galway is a popular choice for Expats with a great lifestyle and lower cost of living.
Westport – "Best place to live in Ireland" in 2012 according to The Irish Times competition. A great community with a desirable small-town atmosphere. This area has a wonderful food scene and captivating arts festivals.
Kinsale – When you picture Ireland, you may well be picturing Kinsale. A quiet, vibrant little town that is famous for its scenic harbor.
Buying
As a non-resident, there are no restrictions on purchasing a home. You must show your immigration certificates and visas to prove your status.
Purchasing your own property in Ireland has advantages, particularly if you plan to stay for a while. In addition to the cost of the house, there are several fees to be aware of. These fees include:
Legal fees: solicitors will either charge a flat fee (usually at €900 + VAT) or a percentage of the house price (1% + VAT).
Lender's valuation fee: buying with a mortgage (€150-250).
Stamp Duty: 1% on the property price up to €1 million, 2% after that.
Land Registration fee: Depends on the property's price but is between €400-800.
Search fees: €150 to do any preliminary checks on the property that would be affected by environmental factors, planning permissions, flood risks, etc.
Commissioner for Oaths: a standard fee of €44.
Property Tax: Payable annually; this is a tax charged on the market value of all residential properties.
Home Insurance: roughly €450-550 per year.
Steps for Purchasing a Property in Ireland
Decide on your budget.
Appoint a solicitor.
Find a home you like and agree on the sale.
Arrange for a survey and other checks.
Get mortgage approval.
Sign contracts and pay a deposit.
Close the sale, which includes requisitions on title and deed of conveyance. The balance of the purchase price is paid at this stage.
Pay the Stamp duty.
Where to Buy a Home in Ireland
If you intend to purchase a property in Ireland, the areas for rental are also desirable places to buy. However, rather than moving to Ireland and buying a house immediately, we recommend renting initially. That way, you can ensure that the area you buy in is where you want to live.
You may want to explore the areas in the suburbs or smaller towns around cities and arrange to commute to your workplace. You will have the advantage of community life, and prices will generally be lower.
Utilities
Setting up utilities is relatively straightforward, and with most companies, it's possible to set everything up online. Your landlord or real estate agent can advise on what utility companies you should contact.
Irish Water is Ireland's national water utility. There is no charge for usage unless you use an excessive amount for the number of people living on the property. You can drink Ireland's tap water without any issues.
Household waste collection is charged and is moving towards weight-based or per lift charges instead of flat-rate fees.
If your property has oil heating, be aware that these prices can vary considerably.
Internet, landline, and cable are often offered in a package deal. Several companies provide high-speed internet across the country (except in some rural areas).
Healthcare for moving to Ireland
Ireland has both standard universal health care and private health care.
Private Healthcare
A high proportion of people in Ireland have private health insurance. The average cost is around €2,000 per year.
Most visa and residence permits require private health insurance. Be aware; that costs vary greatly, and so do conditions. Make sure you have the right cover at the best price.
Whatever your residence situation, we recommend you check out our International or Expat Health Insurance guide for more information.
---
---
---
State Healthcare
All citizens are entitled to government-funded healthcare. If you have lived in Ireland for at least one year, you will be entitled to access this healthcare system. Depending on your income, you may have full eligibility (Category 1) or limited eligibility (Category 2).
Those with the lowest incomes (Cat 1) are eligible for medical cards, which cover almost all health services. Those not qualified for this card can expect to pay between €40-60 for doctor visits. They will also be expected to pay hospital charges ranging from €80 to 100, depending on the required care.
The healthcare system is generally regarded as good, though surgical wait times can be lengthy.
Finding Work
Finding work in Ireland as a foreigner is not as difficult as it is in some European countries. This is especially true if you have global experience working in one of Ireland's major industries. As a popular tourist destination, hospitality and tourism industry opportunities are always in demand. If you have English as your first language, it's a huge advantage.
The economy has boomed in Ireland over the last decades, and major international companies have global and European headquarters in Ireland. The list includes American tech giants like Google, Apple, Facebook, PayPal, and Microsoft. International pharmaceutical businesses like Pfizer, Johnson & Johnson, and Boston Scientific also have large presences. There is also a thriving start-up ecosystem supported by government and private backing.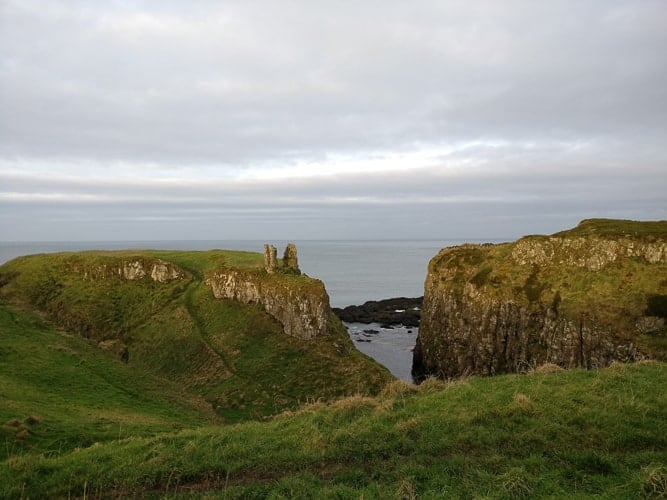 Looking for a job in Ireland
The best place to start the process of looking for work is online. There are many online employment sites that you can browse for free. Some sites cover the entire Irish economy, and some relate only to specific sectors. Here is a selection of employment sites to get you started:
General
Agriculture
Construction-related jobs
Education
Finance
Health
International job experience and a willingness to learn will definitely help your application to work in these businesses.
If you're not an EU/EEC national and are moving to Ireland to work as a self-employed person, you will need a work permit.
---
---
Driving after you move to Ireland
Driving in Ireland with a Foreign License
Depending on where your license is from, it's an easy process to swap your license for an Irish one. People from the EU, EEA, Switzerland, and certain recognized states can use their home country's license for up to a year. After that, they can exchange the license for an Irish one. This also applies to UK license holders.
Expats from other countries, including the USA, can use their licenses for twelve months. After that period, they must apply for an Irish license and pass the required tests.
Exchanging your Driving License
License holders from a country that is part of the exchange program must visit the nearest National Driver License Service (NDLS) office. You will need the following documents:
License.
PPS number.
Proof of address.
Medical form.
Completed D401 license form.
You will have to pay a fee of €55 and have your photograph taken. The NDLS has to verify your existing license, which may take one to three months. You will get a receipt to confirm you are exchanging your license and can drive on that.
Applying for an Irish Driving License
If your country is not part of the exchange program, you will have to apply for an Irish license. This means you will need to pass a theory test, apply for a learner's permit, and complete an Essential Driver Training course. There is a reduced EDT program for foreign license holders, which means you have a minimum of six lessons, not twelve. You can also apply for exemption from the six-month waiting period before sitting your test.
Moving to Ireland for your retirement
If you are planning to retire in Ireland, you will need an Ireland retirement visa
Proof of financial income with a minimum financial threshold of €50,000 per year.
Proof of a lump sum of money in case of unforeseen expenses. This should amount to $250,000.
Private healthcare insurance. Retirees from foreign countries are not eligible for state-funded health care insurance.
You are required to renew your visa annually for the first five years of your stay.
What's next in your moving to Ireland plan?
Craving that pint of Guinness yet? We hope that this guide helps you get on the right track as you prepare to move to Ireland. There are many things to consider: moving your belongings, your immigration plans, and your health insurance. To make life easier, you can view our checklist for a smooth transition. Our experts are available to offer advice at every stage of your move.