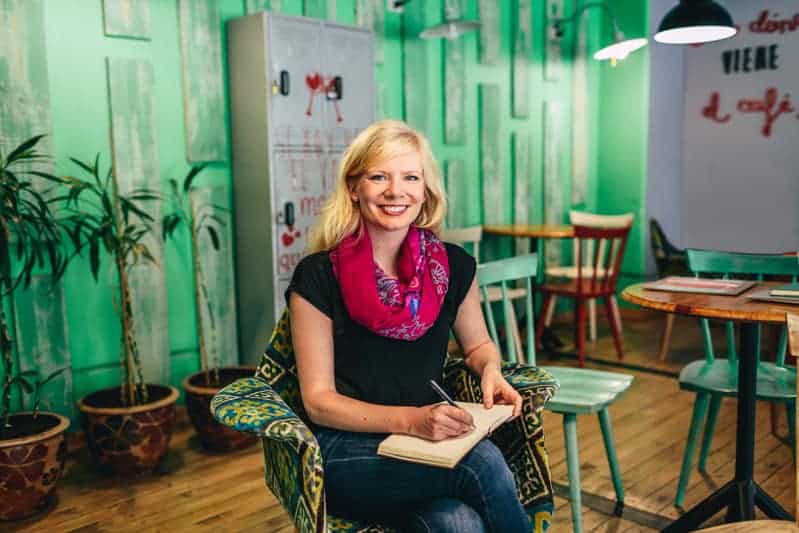 Melissa Parks from Intentional Expat has her PhD in Clinical and Health Psychology. She works as a mindfulness and resilience coach for global nomads living around the world. We asked Melissa to tell us about living in Spain and the Netherlands. She also talks about moving back home to the USA and the repatriation process.
WCIL: Where do you originally come from? What countries did you live in abroad, and where do you live now?
I grew up in Seattle, Washington (United States) and spent 10 years living abroad. Seven of those in Spain and three years in the Netherlands. I recently moved back to Seattle and have had the chance to experience the repatriation/re-entry process first hand.
WCIL: What led you to make the decision to initially leave your home country?
I first moved to Madrid back in 2009 as an "auxiliar de conversación¨. This is an English teaching assistant through a program with the Spanish government. I'd planned to spend ten months abroad teaching English in a bilingual primary school, but I ended up staying in Europe for 10 years! During that time I pursued my Master's and PhD in Clinical and Health Psychology at a university in Madrid. I also worked as a therapist for Expats, and when I moved to Amsterdam I created an online private practice. This meant that I could continue to see my Madrid based clients, as well as other global nomads living around the world.
WCIL: What visas did you arrive on in Spain and was it difficult or easy to sort your visas out?
I came to Spain on a student visa sponsored by the English teaching assistant program and I continued to have a student visa during my graduate studies. Later, when I opened my own company, I was able to apply for a freelancer visa. I did so with the support of an immigration attorney.
WCIL: What about visas for the Netherlands? Was that easy or difficult?
I moved to the Netherlands with my partner who is an EU citizen so my visa was sponsored through him. However, I have American friends who were able to get a visa through the Dutch American Friendship Treaty program.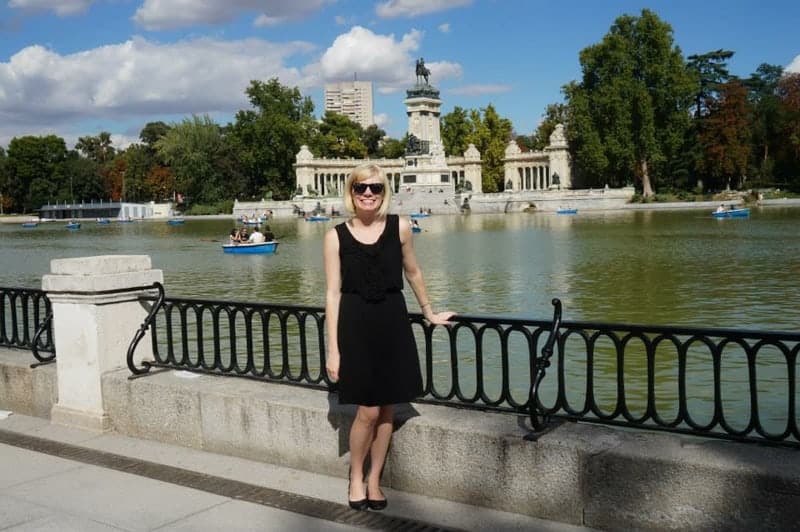 WCIL: Did you know many people or the language when you moved to Spain? How did you settle in at the beginning?
I had started studying Spanish before I moved to Spain by taking some courses in Seattle, finding a language exchange partner, and reading kid's books in Spanish. However, my level was still very low when I arrived. I arrived knowing 3 people and one of them I'd only met via Facebook. Looking back, I think I had a really hard time adjusting but didn't realize it at the time. My stress manifested in physical health problems and I almost went home after Christmas my first year. A similar thing happened when I moved to Amsterdam and began suffering from insomnia. Thankfully, that time around I knew it would be helpful to reach out to a mental health professional, which really helped. Knowing how much transitions affect me, I made sure to prioritize self-care when preparing for my move to Seattle.
WCIL: How did you meet people when living abroad?
Some of the closest friends I made abroad were a result of posting in local Expat groups such as Girl Gone International. It was really nice to have local friends. Having other international friends who understood the challenges of living abroad was important too. However, the hard part of this is that these Expat friends tend to leave so I also had to try and constantly invest in my support system.
WCIL: Did you ever get homesick? How did you manage that?
Yes! Even after living abroad for nearly a decade, I still got homesick. For a long time, I think my main ways to cope were avoidance or distraction, but back in 2015 I took a Mindfulness-Based Stress Reduction (MBSR) course in Madrid and that transformed the way I coped with feeling homesick (or any other uncomfortable feelings) immensely. It helped me to see being homesick as something temporary and a wave that I could learn to surf. I now see mindfulness as an essential skill for anyone living abroad.
WCIL: How did you end up moving back home?
In the back of my mind, I always thought there was a chance I'd move back because I really like Seattle and it became harder to be far away from family after my sister had a baby. However, I'd also created a life for myself over in Europe and the thought of saying goodbye to that was also painful. My partner was offered a job in Seattle. When faced with the hard decision, trying out life in my home country again seemed like the one that was most connected with my values.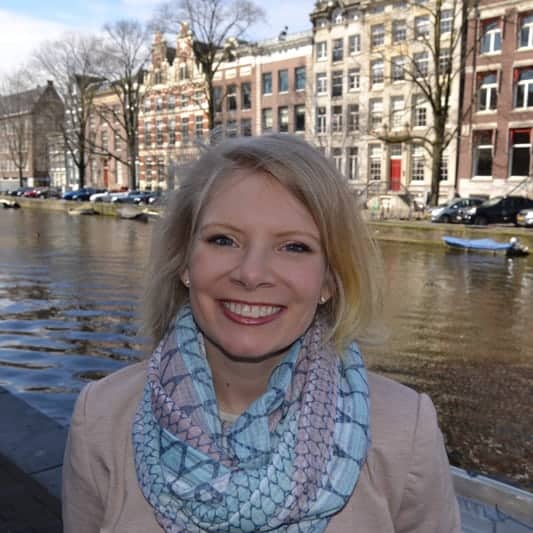 WCIL: How did you prepare for moving home?
I've worked with a lot of clients who have gone through repatriation, and knowing how difficult it can be made me really nervous for the transition. However, it also helped me to prepare mentally and emotionally for the move home. I was consistent with my mindfulness practice, took plenty of time to journal, said intentional good-byes to people and places, and bought the Re-entry Roadmap workbook. Repatriation can be like a grieving process and I had a lot of moments of emotions coming out of the blue as I prepared to say goodbye, but I also was able to see this as a normal part of such a big life change.
WCIL: How have you adjusted to life back at home?
My partner and I were intentional about choosing the neighbourhood we wanted to live in. We wanted to live somewhere where we could maintain a similar lifestyle to the one we'd enjoyed in Europe. Not depending on a car was a big part of this. I think this really made the adjustment much smoother. However, I definitely have felt like an alien at times. Interactions that would be day-to-day for someone who has been living here for a while have not felt normal to me. It's been helpful for me to approach it in the same way as when moving to a new country. With an attitude of curiosity and the expectation that I won't get how it all works right away. This is made easier by the fact that my partner isn't from the U.S. There's a lot that's brand new for him too.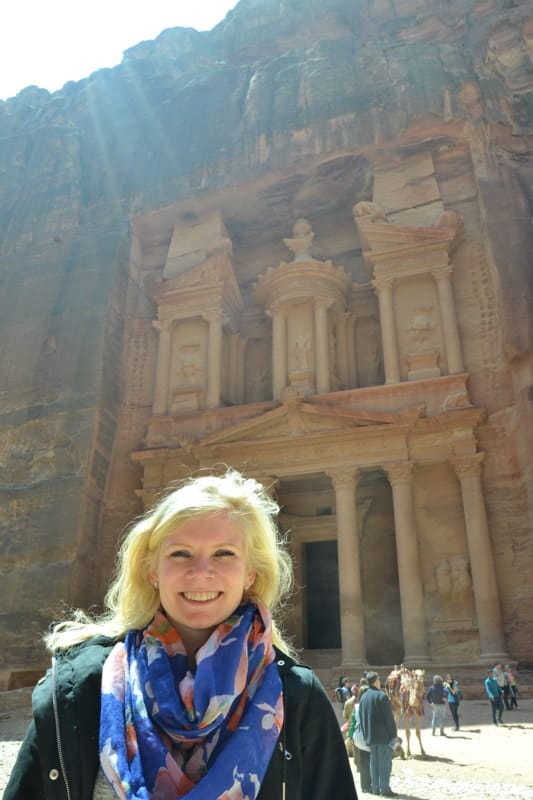 WCIL: What do you miss about life back in Europe?
I miss my friends, bicycling around Amsterdam, and the food and wine in Spain. With many of my friends are scattered around the globe now, I am used to being more intentional about staying in touch. Virtual coffee dates and WhatsApp messages work a treat. I don't know how I survived life abroad the first few years before we had WhatsApp!)
WCIL: If you could go back in time to before you became an Expat and give yourself one piece of advice, what would it be?
It's going to be hard. Don't be afraid to reach out to a professional if you need extra support. But stick with it even when it's difficult because it will open doors for you that you never dreamed possible. You will find a sense of home inside of yourself.