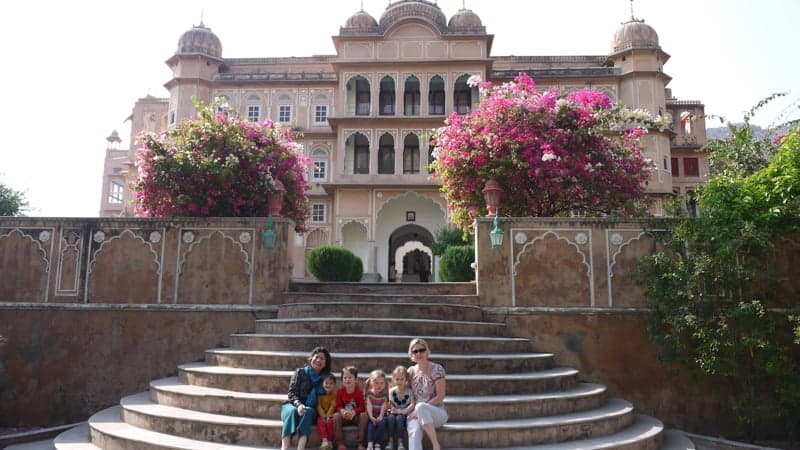 Australian Emily Rogers has lived all over the world and knows how to make the most of Expat life abroad. Her husband's work has taken her to places that people wouldn't describe as the easiest places to live and settle. Emily, therefore, understands how hard the first 6-12 months can be for new Expats and this is why she started her company Expat Parenting Abroad. Here is Emily's Expat story. You can follow Expat Parenting Abroad on Instagram and Facebook.
I'm a small-town country girl from South Australia, I didn't grow up listening to other languages or seeing people who looked different from me. The 'village' I'm from has a greater population of around 50 people and that was the families on the farms that surrounded the two buildings that made up the village – the corner store and the community hall.
On reflection, there is no reason why I should have embraced and love my Expat life, but I do and I cherish every experience I've had. I left Australia 20 years ago, I met my husband in New Zealand and his role in hotels has taken us to Hong Kong, Mumbai, Delhi, Chongqing and now Taipei.
Both of our daughters were born in India, Miss J in Mumbai and Madam S in Delhi. We have a joke in our family (potentially a little too much information, but anyway) Miss J is the product of Australia and New Zealand, produced in Hong Kong and delivered in India! If that doesn't define a TCK…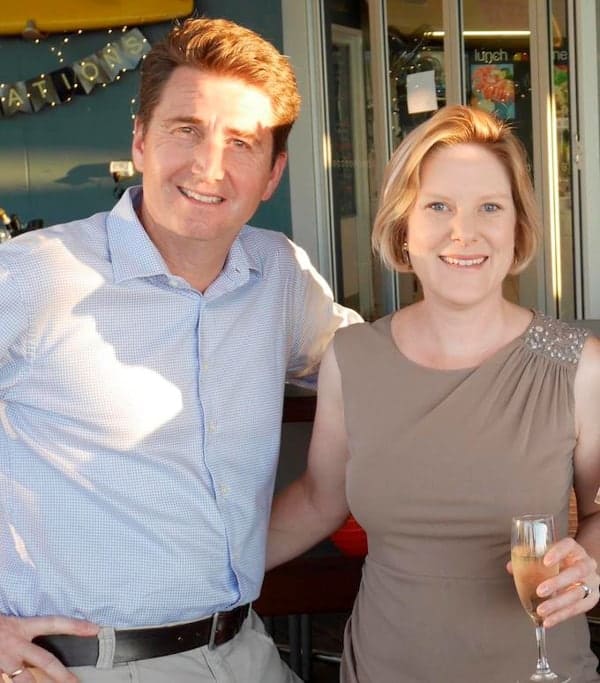 When arriving in Mumbai and subsequently Delhi, I had 4 – 6 weeks to find and book myself in with a doctor and sort the hospital to deliver our baby. Having never experienced India before, when we were moving to Mumbai I was given a local contact Sunita, who was so amazing in the help she gave me. I couldn't thank her enough, she eventually told me very clearly "enough with your thank you's, just promise to be my friend"! And that sums up our Indian experience. We met some incredible people, through them we had amazing experiences, and the shores of India will always hold a piece of our hearts.
Being a parent while living abroad is challenging. Some days it's totally overwhelming, and you really don't have a 'normal' support base of family and friends. But in so many ways, because of that, as Expats you skip so much of the niceties that come with making new friends. You jump straight into the nitty-gritty of life. I had a gorgeous friend, Laurie, visiting me in the hospital the day after having Samantha, I had only met her two weeks prior but we became instant friends for life. I love the quote by Jim Henson, which sums up the friends you make in Expat life – "there's not a word yet, for old friends who just met".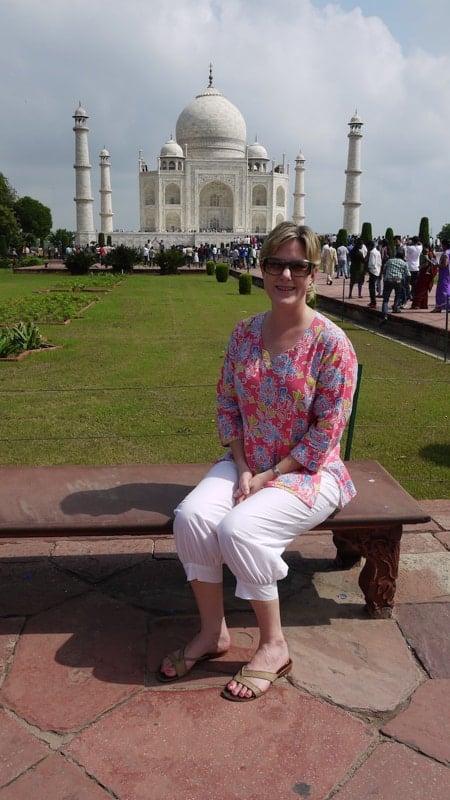 Our locations haven't always been considered 'easy' places to live, but I have become very adept at making things work (and work well). I do my research online before arriving (and this has become much easier in recent years) and I ask questions early on that make the settling in process much faster. I don't wait to be told, I go out and source the information I need. The quicker you can settle yourself and your family, the more enjoyment you get out of the overall experience. My friends will tell you, I have also become an expert in finding 'silver linings' in situations that don't go as planned… even when living in a hotel room for nine months with a baby and a toddler while our apartment takes "two weeks m'am" to be ready! Every time I asked, "two weeks m'am"… in the end I just stopped asking. You can imagine that housewarming party!
Connecting with people, even when you feel totally outside your comfort zone, can make a massive difference to your life as an Expat. I remember reading about a baby/toddler song group in a Delhi yahoo group (yes, before Facebook groups existed we used email groups!!), I didn't know anything about it so I contacted the organiser and asked if I could join and was provided the address. My driver got lost! Not hard to do in Delhi. And Miss J and I walked in 15 minutes late. So there I was, with my massive belly (madam S was due two weeks later) and my toddler on my lap joining in with the nursery rhymes… thinking OMG, why am I here. Call it fate, whatever you like, I was meant to be there. The host, Kachina is godmother for Madam S, our relationship is so precious to me and our family, I miss her dearly. But she, Deeksha, Sophie and Prerna changed my life. They reached out to me, and they became our Delhi family. We took holidays together, we supported each other through traumas, and we celebrated a number of Christmases together!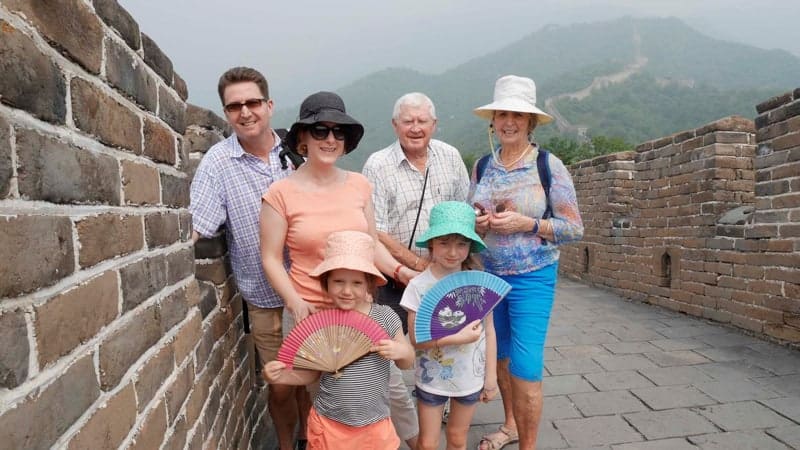 Professionally I have had some amazing experiences. In Hong Kong I was able to work full time in a senior HR position, in Mumbai I took on a role as a destination consultant, in Delhi I was consulting in leadership and capability development, and in Chongqing I redeveloped the Parent Organisation at the international school. In every location we have lived I have volunteered, from being involved in the Mumbai Chapter of Room to Read to leading Expat networking organisations, from making jam and chutney to raise money for children charities to leading playgroups for toddlers. It was through the volunteering at Delhi Network when we had some challenging moments with some rather officious government agents, dear Hazel taught me the line to use "well, I am very surprised and disappointed by this…" A line that has since got me through some rather courageous conversations over the years.
It was arriving in Taipei that I decided to do things differently. I wouldn't just throw myself into volunteering as I had previously, I would step back and take my time and I made the decision to do something 'for me'. I undertook a course – "Business Idea Accelerator" which is about building a portable business, and it literally took me from zero to hero! I developed my business concept and tested the prototype for Expat Parenting Abroad and the Support Group for Mums Abroad to help people understand how to make the most of Expat life.
Expat Parenting Abroad is about improving the lives of Expat parents through support and community, especially in the first 6-12 months of living abroad when they haven't yet made strong local connections. The Support Group for Mums Abroad is a virtual face to face connection on a weekly basis to support mums to make the small changes that can win big results. In addition, the members are supported with resources that are delivered direct to their phone via WhatsApp. The next support group starts mid-January 2019, and is limited to 8 people. If you are interested, you can register on the website.
Expat life has provided me with so many opportunities, often these are disguised as hardships. But when you really put yourself out there and think of how to make the most of Expat life, truly step outside your comfort zone, you discover all that you are capable of. I promise you won't be disappointed.