What is Expat life like in the Philippines?
Undoubtedly one of the most beautiful nations on earth with a tropical climate that guarantees warmth all year round. But your experience living in the Philippines will depend massively on your reasons for moving there and where you live.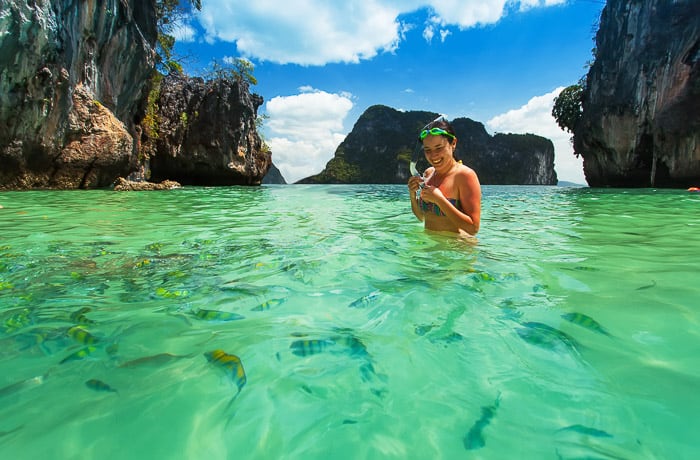 It is a country of extremes. It is every beach bum's dream destination, made up of over 7,500 islands boasting white sand beaches and turquoise sea. But it is also a highly populated country. Manila alone has a population of 13 million people. And many Expats living in the Philippines live in Manila. But, moving to work in the capital is a very different experience from a retiree planning a barefoot lifestyle.
In Manila, the pace of life is far more frenetic. With access to historical sights, some of the world's most remarkable shopping malls, and great nightlife. You will also contend with traffic jams and smog. If you plan to escape from all of that, the islands can provide the getaway you dreamed of.
Living in the Philippines Basics
A. Language
Great news for English speakers. Filipino and English are both official languages. While Filipino is the most widely spoken language, English is commonly used by the government. Most people are highly skilled at speaking English, so this will make your time here far simpler than in most of Asia.
B. Climate
The Philippines has a humid equatorial climate characterized by high temperatures and heavy rainfall. The warmest months of the year are March through October. Then, the winter monsoon brings cooler air from November to February. The warmest month is May, and January is the coolest. It is located in the southern typhoon belt, meaning big storms between July and October.
C. Currency
The currency is the Philippine peso. Each peso is divided into 100 sentimos. You can change pounds, dollars, and euros at airports, banks, hotels, and some shops. ATMs will accept most credit and debit cards, but if you are traveling outside cities, it is best to carry local currency.
Cost of Living in the Philippines
The Philippines ranks 51st on the Where Can I Live Cheapest Countries Index. Our Index ranks the Philippines' cost of living at 50% of Germany and just 40% of the USA.
Indeed, the cost of living is low in the Philippines. Notably so, even when compared with many Asian countries, and even in Manila, rents are cheap. Expect to pay around $500 a month for a nice 2-bed condo in a good part of Manila. And you pay around half that outside the cities.
Food is seriously cheap. Buying groceries and eating out is a fraction of the price you'd pay in the West. And, unlike in the rest of Asia, wine is also reasonably priced! For wine, expect to pay similar prices to Europe. Great news for us winos!
Moving to the Philippines
There are several visas available for those wanting to live, work or retire here. It is also possible to come in on a tourist visa and extend it for up to 6 months. This is a great way to find out if this is the country for you.
Employment for Expats in the Philippines
You will need a work contract to gain a work permit in the Philippines. Most Expats working for corporations here will be relocated from abroad or have found their employment before arrival.
Healthcare in the Philippines for Expats
The Philippines is one of the world's largest exporters of medical staff. The medical professionals you encounter will often be highly skilled and fluent in English. Public healthcare facilities, however, vary widely. In rural areas, they can be basic and understocked. In cities, they are generally modern and well-equipped.
Private healthcare is excellent and relatively inexpensive compared to Western standards. International health insurance, arranged before arrival, is the best bet for most Expats arriving in the Philippines.
Schools and Education for Expats Living in the Philippines
The public school system is underfunded with large class sizes, poorly paid teachers, and a lack of materials in many schools.
The chances are, if you are an Expat in the Philippines, you will send your children to an International School. Manila has a wide choice, including those offering British, American, Japanese, Chinese, French, and German curriculums.
There are also international schools outside the capital, including in Cebu.
Retiring in the Philippines
If you want to retire to a tropical paradise, you could do worse than the Philippines. And the low cost of living adds to its draw.
The Special Residence Retiree's Visa is an additional reason to choose the Philippines. If you are over 50 and have a pension or can deposit $20,000 you are in. You can come and go as often as you please, and it can be extended indefinitely.
Check other countries with retirement visas here.
These options make it one of the easiest countries to retire to in terms of bureaucracy.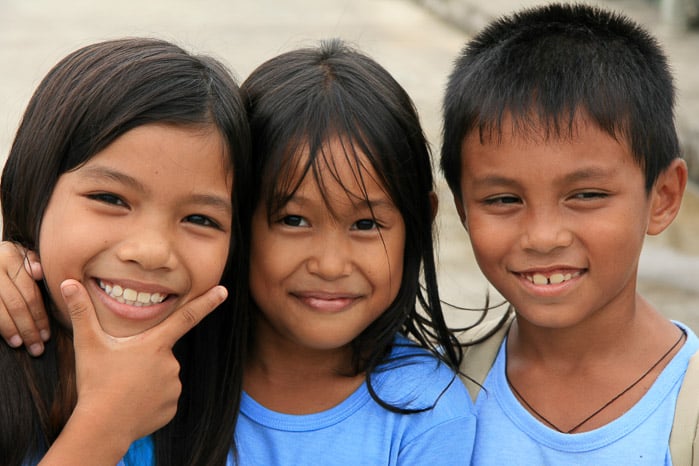 Is Living in the Philippines Safe?
The Philippines ranks 97th on the Where Can I Live Safest Country to Live Index.
The area is vulnerable to typhoons and hurricanes. There are also higher levels of crime in many areas of the country. However, the US State Department travel advisory is level 2, the same as countries like Spain.
The capital, Manila, has high levels of minor crimes like pickpocketing, ATM card skimming, and robbery. There are also instances of violent crime.
Parts of the Philippines, including Mindanao, have experienced Islamic terrorism, and you should be aware of the current advisory.
Many Expat and wealthy areas benefit from extra security and policing. This means that these areas can be more secure than other parts of the country.
What Are the Best Places to Live in the Philippines?
Do you need access to Manila? Base yourself in Makati or Bonifacio Global City. You will have easy access to shopping, nightlife, restaurants, and bars in these hip neighborhoods. It is important in Manila to ensure you have everything on your doorstep as getting around can be slow with heavy traffic.
Cebu City is another city with a big Expat scene. It has great access to island hopping, so it is a good place to base yourself to explore the country's beauty spots.
Davao is safe, cheap, and has an authentic local vibe with very few Expats.
If you dream of escaping from city life, then head for Palawan, Boracay, and Cebu islands. Perfect for scuba-diving and beach bumming. If surfing is your thing, then aim for Siargao.
If you prefer hiking in the mountains, you would be best moving to Baguio or Tagaytay.
There really is somewhere for everyone in this large and varied country.
Living in the Philippines as an American
It is an extremely welcoming country for American citizens to call their home. With English spoken fluently by most, there is no problem with communication.
There are strong historical and cultural ties between the two countries. More than 4 million Filipinos call the USA home, and an estimated 300,000 Americans live in the country. These strong ties mean that American Expats are made to feel at home in most interactions.
The US is a top three trading partner. American entrepreneurs and businesses are strongly represented in the economy.
Living in the Philippines pros and cons
The pros are pretty obvious. It is staggeringly beautiful. The people are extremely friendly, and most speak English fluently. The cost of living is low. Easy access to visas and great healthcare are huge bonuses.
But before you find your new home in paradise, here are some of the downsides.
Safety can be an issue. Whether from crime or severe weather there are dangers here. Internet connectivity can be very patchy outside major centers. Controlled by a monopoly, internet speeds throughout the country are some of the slowest in Southeast Asia. They are even worse on the islands.
And, the political situation in the country bears a close eye. The police and justice systems are not always applied consistently to all.
But let's end on a positive note; we've checked out a wide range of Expat satisfaction surveys and they all say the same thing. Expats love living in the Philippines!