Living in New Zealand is a novel experience for Expats hailing from fast-paced environments. The kiwi way of life is laidback, relaxed, and full of excellent work-life balance. While New Zealand may not be the cheapest country for Expats, it offers unparalleled facilities and a comfortable, multicultural environment.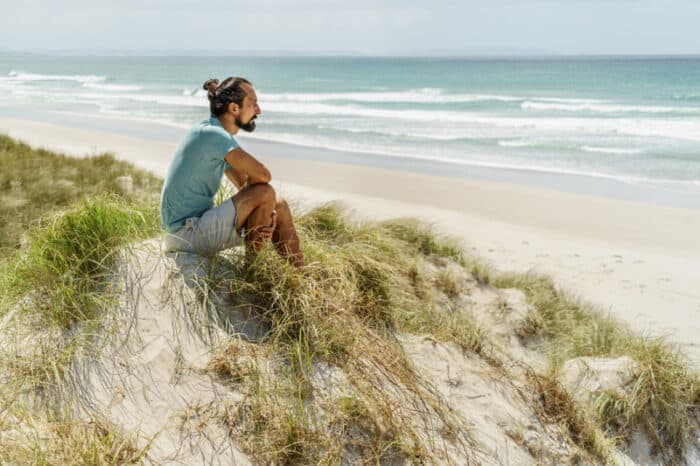 Located in the southwestern Pacific Ocean, the island country of New Zealand is divided into the North and South Islands. With the backdrop of nature's most exquisite views, New Zealand offers a reprieve for Expats from around the world. The appeal goes beyond impressive scenery, as the country exhibits a sound infrastructure, top-notch public services, and ample growth opportunities.
Thinking of moving or retiring abroad? New Zealand is an option worth considering! Learn all you need to know about life in New Zealand to make the right choice.
Why Live in New Zealand
Scenic Views and Natural Wonders
New Zealand has served as the backdrop of visually stunning films such as Lord of the Rings and the Chronicles of Narnia and reality is even more magical than fiction. From mountains and glaciers to lakes and fields, New Zealand is home to some of the best natural views in the world.
Enjoy a High Quality of Life
Expats consistant rate New Zealand asa top pick in terms of livingstandards. In the UN's Human Development Index (HDI), New Zealand earns the fourteenth rank out of 187 countries. In short, the country has an exceptionally high standard of living filled with modern amenities, excellent work-life balance, and ample public services.
Welcoming People and Familiar but Diverse Culture
Kiwis are known for their unique humor, laidback aura, and welcoming nature. Unlike other first-world nations where people seem to be more aloof, New Zealanders are all about being neighborly. Expats from the US and UK will also find it easy to settle in the mostly English-speaking environment. However, New Zealand welcomes Expats from all over the world, making the population highly multicultural. So along with a familiar feel, you'll get a fully diverse experience allowing you to fraternize with cultures and flavors from across the globe.
Highly Progressive Society
Whether it's political reforms, education, health, or environmental friendliness – New Zealand seems to be ahead of its time in all that and more. It was the first country to give women voting rights, implement the 8-hour work day and have a transgender MP among many other accomplishments! New Zealand is now on its way to becoming the first country in the world to be fully powered by renewable energy.
Mild and Pleasant Climate
New Zealand has a pleasant climate with snowy winters and sunny summers that are perfect for outdoor activities. The subtropical climate of New Zealand is perfect for Expats escaping from brutal winters or too-hot summers.
Growing Economy and Promising Future
Whether you're thinking of retiring or building a family, New Zealand's growing economy and excellent prospects make it worth considering.
Basic Information about New Zealand
Government Type
Unitary parliamentary constitutional monarchy
Capital
Wellington
Language
English, Māori
Climate
Temperate climate
Currency
New Zealand dollar
Religions
48.5% No religion, 37.0% Christianity, 2.6% Hinduism
Time Zones
UTC+12 (NZST)
UTC+13 (NZDT)
Emergency number
111
Calling code
+64
Cost of Living in New Zealand
The Where Can I Live Cheapest Countries Index ranks New Zealand at 152 out of 167 making it a high cost of living country. Ultimately, your expenses depend upon your standard of living and where you settle down in New Zealand.
Property prices, entertainment, and basic amenities in the largest and most popular cities such as Auckland and Wellington can be especially high. They have a 50% higher cost of living than other rural regions in the country. Christchurch is a bit more budget-friendly but Auckland and Wellington have the most job opportunities.
Expats from the US and UK will find the cost of living to be comparable if not more than their home countries. The official government website of New Zealand immigration provides a cost of living calculator that can help you estimate your expenses based on your city of residence, profession, and salary.
Healthcare
If you are a citizen or resident holding a two-year plus work visa in New Zealand, you can avail the country's government-subsidized healthcare system. Public healthcare in New Zealand is either free of cost or extremely low cost. This tax-funded universal healthcare is high quality but is often limited to emergency treatment for serious conditions.
If your condition doesn't require immediate treatment, you might have to wait for months or years to get the medical care you need. Many locals and Expats use a mixture of public and private healthcare by purchasing health insurance.
---
---
Hospitals in New Zealand
The country has 40 public hospitals scattered all over large towns and cities. These hospitals provide emergency care for accidents and serious health issues. Services such as medical, surgical, and maternity care are free of cost for citizens and residents eligible for public healthcare. However, hospitals have waiting lists and if your case is urgent you can request to be placed on an urgent waiting list.
Apart from public hospitals, New Zealand has many private hospitals accessible to residents with private medical insurance. There are also General Practitioners (GP) running their practices and medical centers in cities, suburbs, and towns. To get subsidized charges, you can enroll yourself and your family with a GP free of cost.
Getting Around in New Zealand
The most budget-friendly way to travel in New Zealand is through public transport such as buses, trains, and ferries. The most common form of public transport you'll encounter in New Zealand is buses.
Ferries and trains are used when you want to travel between islands. A road trip across New Zealand is an excellent way to soak in the natural beauty and terrain of the country. New Zealand also has decent air transport services and domestic flights can be expensive but quick and easy to arrange. Alternatively, you can rent a car or take a bus to travel across the country.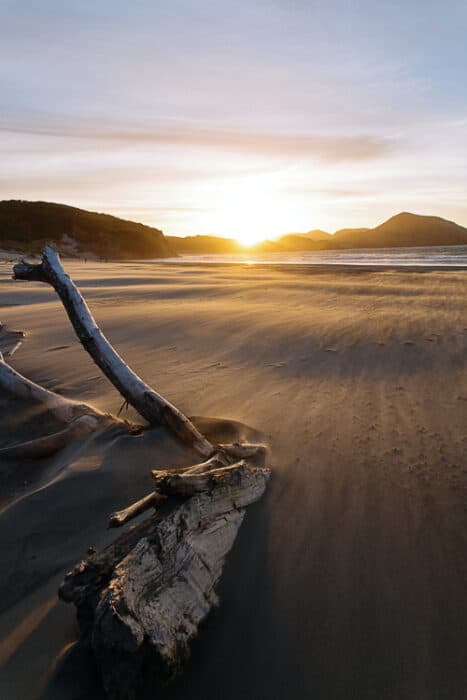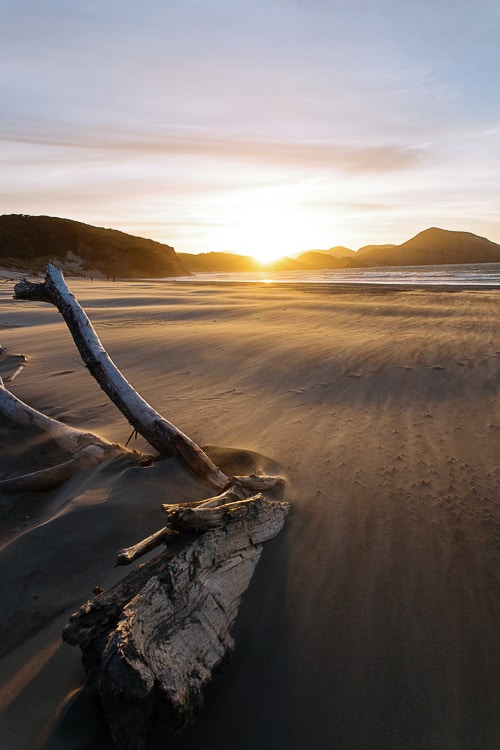 Safety and Security in New Zealand
​The Where Can I Live Safest Countries Index ranks New Zealand as the 13th Safest Country to live in the world.
New Zeland has excellent safety scores for crime, violence, govenence, and healthcare. It is only in the risk of natural disaters that the country is ranked below average safety. The South Island in particular has elevated risk from earthquakes.
Leisure and Nightlife
There's no denying that Kiwis know how to have a good time. New Zealand is known for its amazing work-life balance which allows citizens to engage in an abundance of outdoor and indoor leisure activities. Whether it's extreme sports in nature or dancing the night away in your favorite club, you can find something to do in New Zealand.
Night Life
Each city in New Zealand has a distinct party scene and nightlife with its own flavor. While Queenstown is dubbed the Party Capital of the country, Wellington is known for its artsy night scene. You can find fellow backpackers in Auckland or visit the contemporary bars and clubs in Christchurch. While New Zealand may not have the same fast-paced party scene as the US or UK, the nightlife options are diverse and satisfying for most people.
Arts and Culture
With a world-class national orchestra and ballet company plus several theaters, museums, and galleries, Expats with refined tastes will feel right at home here. Several international arts and specialty festivals are held in Wellington and Auckland throughout the year. The music scene is bursting with genres from rock and hip-hop to reggae and pop. There's also a notable jazz scene, with multiple jazz music festivals taking place in the country.
The rich native Māori and Pacific influences add a unique flavor to New Zealand's art scene. You can get the full experience at the Te Matatini National Festival. Since the country is so multicultural, you'll find small communities of people from all over the world creating a melting pot of culture and art.
Outdoor Activities
With nearly a third of the area covered with national parks and endless possibilities for adventures, New Zealand is a giant playground for outdoor enthusiasts. Here are some of the many outdoor activities you can engage in:
Mountain biking
Hiking, trekking
Camping and hunting
Surfing and Windsurfing
Sailing, Fishing, canoeing, and Kayaking
Mountain climbing
Skiing
And much more!
---
---
Working in New Zealand
Growing Job Market and New Job Opportunities – The steady economic growth in New Zealand is creating many new job opportunities for Expats. The Ministry of Business, Innovation, and Employment (MBIE) have projected average GDP growth of 2.5% per year from 2023 to 2028. According to these growth rates, the country will soon need almost 40,000 workers per year to support the economy. Since New Zealand has an aging population, there are many new job openings that require skilled professionals from all over the world.
In-Demand Skills in Multiple Sectors – The major employment sectors in New Zealand are business services, food and accommodation, construction, and retail services. If you have one of the skills New Zealand needs, you'll have an easier time getting a work or residence visa. You can search if your skill is in demand in New Zealand with their skill shortage finder.
Easy Commutes – If you're sick of commuting in large cosmopolitan cities like New York, you'll find New Zealand's peaceful commutes to be a breath of fresh air. Most cities and towns in the country are small and less crowded, making your work commutes shorter and less expensive.
Leaves for Employees – Employees in New Zealand get more than twenty days of leaves annually along with public holidays that make up an additional 11 days of leaves. This allows you to sit back, relax and enjoy New Zealand with your friends and family.
Finding Work in New Zealand – Before you apply for a visa, it's important to find a job in New Zealand. Having a job in the country can also help with your visa application. Naturally, you cannot start working or earning in New Zealand before you get your visa approved. Here are some job portals for Expats:
Studying in New Zealand
New Zealand has a top-notch education system that often surpasses international standards. Both the public sector and private schools offer high quality education. The focus of sucessive goverments shows in the results and staifaciton of pupils and parents.
In New Zealand, all children who are six years or older need to be enrolled in school or receive homeschooling. Education is compulsory up to sixteen years of age. The schooling system is divided into primary, intermediate, and secondary, spanning thirteen years.
You can also homeschool your children in New Zealand but you need to get it approved by the local Ministry of Education office.
New Zealand has three main types of schools:
State Schools are government-owned and funded. Most kids attend these public schools that are free of charge for up to nineteen years. Parents only need to pay for uniforms, stationery, and other small costs.
State Integrated Schools are government-funded schools that may charge a compulsory fee (around NZ$1,500) and are usually run by particular religious faiths such as Catholic schools. 10% of kids go to state-integrated schools.
Private Schools are attended by less than 5% of children. These schools are not funded by the government and charge tuition fees. Generally, private schools may cost you NZ$20,000 per year.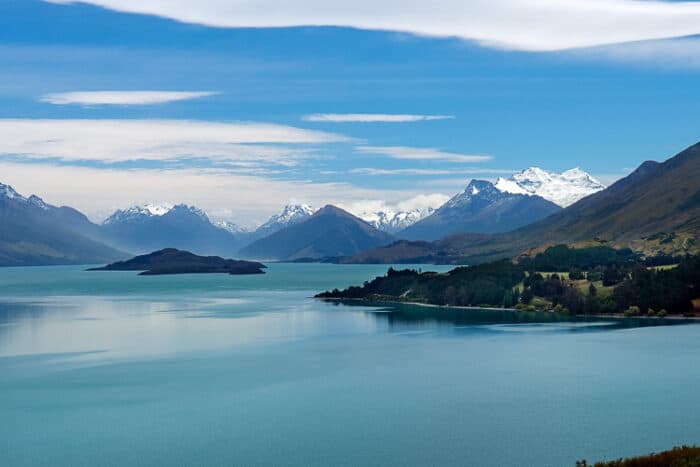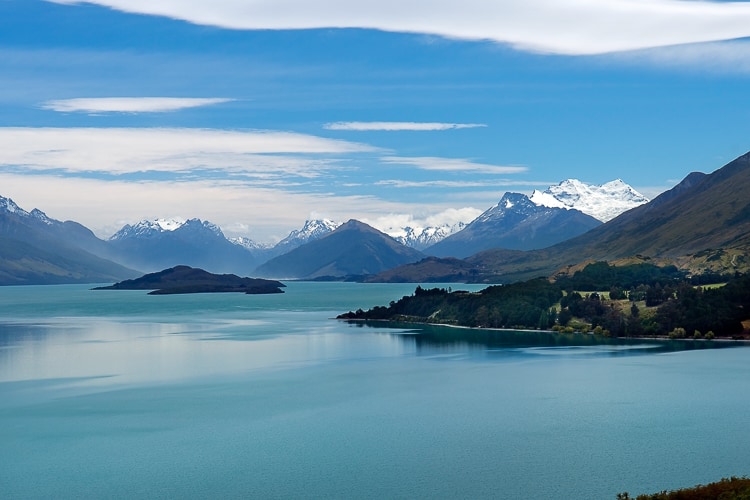 Retiring in New Zealand
Expats from all over the world are choosing New Zealand as a refuge for their golden years. While the country offers affordable and high-quality healthcare, plenty of leisure activities for retirees, and a safe environment, it's not the cheapest place to retire.
You might find rent in smaller towns and the countryside to be lower than what you're used to in the US or UK. However, the visa requirements and living expenses can add up a lot. The average social security benefit in the US is roughly US$1,614 per month, which may not be enough for living comfortably in New Zealand. If you're a non-resident, your pensions may be taxed as well.
Healthcare and Elder Care Services for Retirees
Retirees in New Zealand may be able to benefit from the country's comprehensive range of elder care services. These may include:
Financial support
Home care
Social Support
Retirement villages and Rest homes
New Zealand has a national information service Seniorline funded by 20 district health boards in the country. The service assists older people to make informed healthcare and medical care decisions.
New Zealand Retirement Visas
Getting the right retirement visa is a prerequisite to retiring in New Zealand. The country offers multiple visa options including two main retirement categories.
Parent Category – This is for retirees whose child is a resident or citizen of New Zealand. Under the Parent Policy, your child can support your visa application to obtain a resident visa. This visa will allow parents to live in New Zealand indefinitely.
Temporary Retirement Category – If you don't have any children in New Zealand you might have to turn to the Temporary Retirement Visitor Visa. This requires you to be 66 years or older and demands an investment of NZ$750,000 plus NZ$500,000 as settlement funds. This visa allows you to stay in New Zealand for up to two years. While the stay can be extended by applying for another temporary retirement visa, it may not be the best long-term solution.
[Link to New Zealand retirement Visa guide]
Pros and Cons of Living in New Zealand
Here are some of the good and bad things about living in New Zealand:
| | |
| --- | --- |
| Pros of Living in New Zealand | Cons of Living in New Zealand |
| One of the safest places in the world | A bit isolated from other countries |
| Laid back and serene environment | The slow pace of life in New Zealand may be too quiet and unexciting for some |
| Top-notch public services including healthcare, education, safety, and more | The cost of living is very high. Property prices in cities like Auckland are skyrocketing |
| One of the best Work-life balances in the world, Kiwis believe in having a life outside of work | Most job openings are for highly skilled professions limited to business, retail, construction, accommodation, and food services |
| A lot of sunshine, snow in the winter, and four distinct seasons | Natural disasters like earthquakes, landslides, and avalanches are quite common in New Zealand |
Discover the Joys of Living in New Zealand!
International surveys and Expats living in New Zealand agree that it's one of the safest, greenest, and most peaceful countries in the world. The untouched terrain gives you the chance to connect with nature and the world around you while living a comfortable life filled with modern amenities. While the cost of living isn't cheap by any means, you get excellent public services and healthcare in return.
Does New Zealand sound like the country of your dreams? An immigration lawyer can help you figure out how to make the big move. Learn all about visas, documentation, citizenship, and other legal requirements through a consultation with our skilled immigration lawyers!
Living In New Zealand FAQs