Anguilla is a beautiful secret with white sand beaches, coral reefs, and the inevitable turquoise sea. It is a tropical island paradise in the Lesser Antilles in the Eastern Caribbean. Oh, and there is no income tax! For those living in Anguilla, it can be their own slice of heaven. The mystery is that so many people have never even heard of it.
True, it is not a big place. The territory's main island is Anguilla, approximately 16 miles long by 3 miles wide. This, combined with a number of smaller islands and cays, makes up the territory. But what it lacks in size, it makes up for in beauty.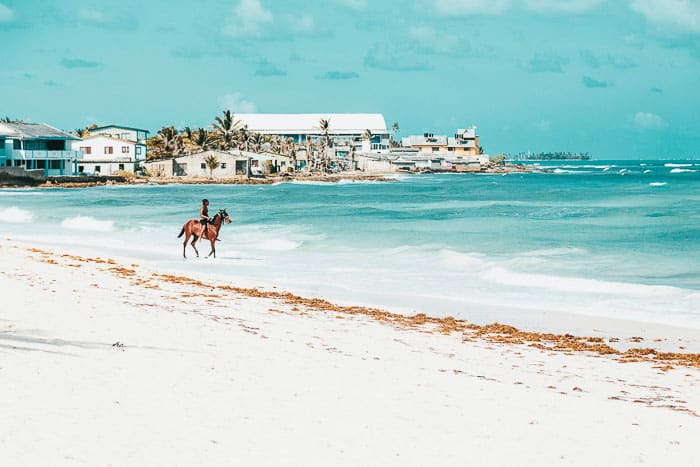 Anguilla Life – The Basics
A. Language
As a British Overseas territory, English is the official language of Anguilla. Many locals speak Anguillian Creole which is a dialect based on English, so it's easy to understand for native English speakers.
B. Climate
Anguilla has a tropical climate. It is hot all year round, with a slightly cooler period from December to March and a hotter, muggy period from May to October. Sea breezes bring some relief in the heat of the day.
The bad news is that Anguilla is prone to hurricanes. From June to November, as in the whole area of the West Indies, it is in danger, with greater probability from August to October. Most recently Hurricane Irma wreaked havoc in September 2017.
C. Currency
The local currency is the East Caribbean Dollar (EC$). It is pegged to the US Dollar at around EC$2.7 = 1 US Dollar. US Dollars are widely accepted in the country.
D. Political system.
Anguilla is a part of the United Kingdom. It's an internally self-governing British overseas territory.
This means that the Anguillian passport is a British Passport. But, Anguillian citizens are British Overseas Territory citizens with slightly different rights.
Cost of Living in Anguilla
There is no doubt that Anguilla is generally an expensive place to live. Prices of groceries, gas, and utilities are higher than in North America and the UK.
This is due to import duties and the shipping to the remote island. In the past, it has been named along with St Bart's as the most expensive island in the Caribbean. However, in the wake of Hurricane Irma and the Covid-19 pandemic, the Anguilla economy has been in recession.
This has led to rent and other prices reducing. You could find a nice 2-bed apartment for under $2000 USD per month. But it won't be a high-end luxury on the beach at that price.
Also, don't forget there is no income tax on Anguilla and very low property taxes. If you are a high earner, this benefit may outweigh the expense in other areas.
Moving to Anguilla – Long-Term Visas and Permits
Anguilla Golden Visa (Select Anguilla)
The great news is there is a Golden Visa scheme! This will allow you to gain permanent residency very quickly if you have the funds available for investment. There are two investment options:
1) Capital development fund (donation)
You can contribute the minimum amount required of $150,000 in a government-controlled fund. The money is invested in projects that aim to help the country grow economically.
If you apply with additional dependents, you have to pay an extra charge of $50,000 for each person.
2) Purchase or construct approved real estate in Anguilla (investment)
You must purchase a property worth a minimum of $750,000 in Anguilla (for a family of four). If you add more family members, each additional dependent needs an increase of $100,000 to the investment.
Approved properties include hotels, homes, villas, condos, etc. You must own the property for at least 5 years before you sell it.
Anguilla Golden Visa Application Fees: US3,000 per family (up to 4 members) + US$500 for each addition (beyond 4 members).
Anguilla Golden Visa Due Diligence Fees: US$7,500 per adult and US$2,500 for children between 12 and 18 years old. Under 12s do not have to pay this fee.
The Anguilla Golden Visa is a path to full British citizenship via British Overseas Territories Citizenship (BOTC).
Anguilla Digital Nomad Visa
If you have an income from a business you can run remotely, this visa is a perfect way to sample living in Anguilla. Launched in August 2020 the "Lose The Crowd Find Yourself. Work. Life. Bliss. Program" allows digital nomads to live on Anguilla from three to twelve months.
Families and students can also take advantage of this dream life. It is only for one year, but the applications are processed in 7 – 14 days. And again…no income tax is payable!
The visa application fees are:
$2,000 for an individual application.
$3,000 for a family application of up to 4 persons. This is for the main applicant, spouse and family members aged 26 and under. If the family has more than 4 members, there is a $250 fee for each additional dependent.
$2,000 for students.
Family Visas
If your spouse is a "Belonger" or permanent resident, you are eligible for Anguilla residency. If your spouse is an Anguilla "Belonger", you can apply for Anguilla "Belonger" status after 3 years of marriage. Please note that your status as spouse needs to be legally recognized in this Anguilla.
Work Visas
There are two different work permits you can apply for; employee and self-employed. Getting an Anguilla employment permit is easier for people whose profession is one that the country needs, like a teacher, nanny, and medical. Alternatively, it helps if you have a job offer from a company and their support with the application for your Anguilla work permit.
Employment for Expats in Anguilla
If you are moving to Anguilla you're probably retired or bringing your own income from a business elsewhere. It is a small economy, so employment opportunities here are limited and not easily available to Expats. However, there are an increasing number of Expats working in hospitality and real estate.
What Are the Best Places to Live in Anguilla
You could opt for the capital called The Valley for old-world charm or choose one of the small communities that line the shore. Pelican Bay is upmarket and for high-end rollers.
Blowing Point is accessible to both the airport and the ferry terminal and has a nice eclectic neighborhood vibe. Sandy Ground is a beautiful area and economical to boot. Since the pandemic, it is a buyer's market if you are looking to buy.
And with the Anguilla Golden Visa, if you spend $750,000, this could be a great time to bag a bargain.
Healthcare in Anguilla for Expats
There is no government-sponsored universal health care, such as that which exists in Canada or the U.K. Everything is private. Doctors generally expect payment in cash. You will need health insurance, and you should take out a policy that includes medical evacuation.
Local healthcare is very good for general health concerns and minor emergencies. Hughes Medical Center is a private healthcare center and comes highly recommended for quality and service. For major emergencies, you would need to be air-lifted out to a larger island.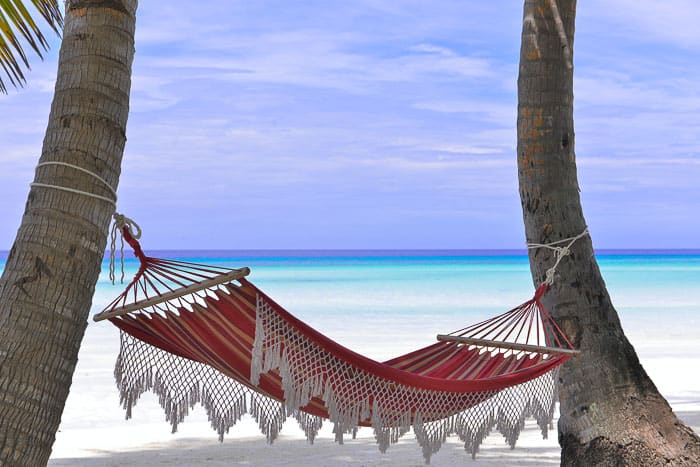 Schools and Education for Expats Living in Anguilla
The Anguillian education system is based largely on the British model with English instruction. It is free and compulsory for the ages 5 to 15. Pupils study for the Caribbean Examination Council (CXC) examination. If they pass at least 4 subjects, they go on to study for A Levels which will equip them to apply for university internationally.
There is a private international school located in The Valley. Omololu School, is only for kindergarten and primary-aged children. Beyond that age, they would attend either the local secondary school. Or they could travel by boat to St. Maarten every day to attend an international school there.
Two choices are St. Maarten Academy and Caribbean International Academy. Fees are quite reasonable compared to private schools in North America and Europe. The travel to and from St. Maarten will add to the costs considerably. So if private secondary education is high on your list, living in Anguilla may not be the best choice for you.
Retiring in Anguilla
It is a beautiful, safe, and warm country with a wonderful array of water-based leisure activities for you to try out. What's not to like? The lack of tax on your income means you can really relax. If you have any health issues you will need to look into the practicalities of accessing care and the costs of good health insurance.
Is Living in Anguilla Safe?
Anguilla is a relatively safe place to live. However, minor crimes do occur including robberies and vehicle theft, so it is always best to take the usual precautions.
The pros and cons of Expat life in Anguilla
The pros include the striking beauty of the island and the wonderful climate. The food is fabulous, whether it be high-end or from a food truck or a beach bar BBQ.
Anguillian people are famously warm and friendly and the atmosphere is super laid back. The lack of income tax is also a boon. Banking, internet, satellite TV, and grocery shopping are all efficient and convenient.
However, moving to Anguilla is not all plain sailing. It is not the easiest destination to get to as there are only international flights from Miami. So if you are traveling from elsewhere, it will involve a boat trip. Anguilla is located in the hurricane belt which is a definite area of concern. If you have children who will be needing secondary education, the options are limited. And, you'll need some savings with prices higher than some Caribbean islands and the US mainland.
Living in Anguilla as an American
Many Americans have made Anguilla their forever home and are loving their choice. With English as its lingua franca it is easy to make friends with people from all over the world.
It is a well-functioning community where you can work and relax in paradise. There are direct flights to Miami and the US dollar is widely accepted and used by many Expats living in Anguilla.