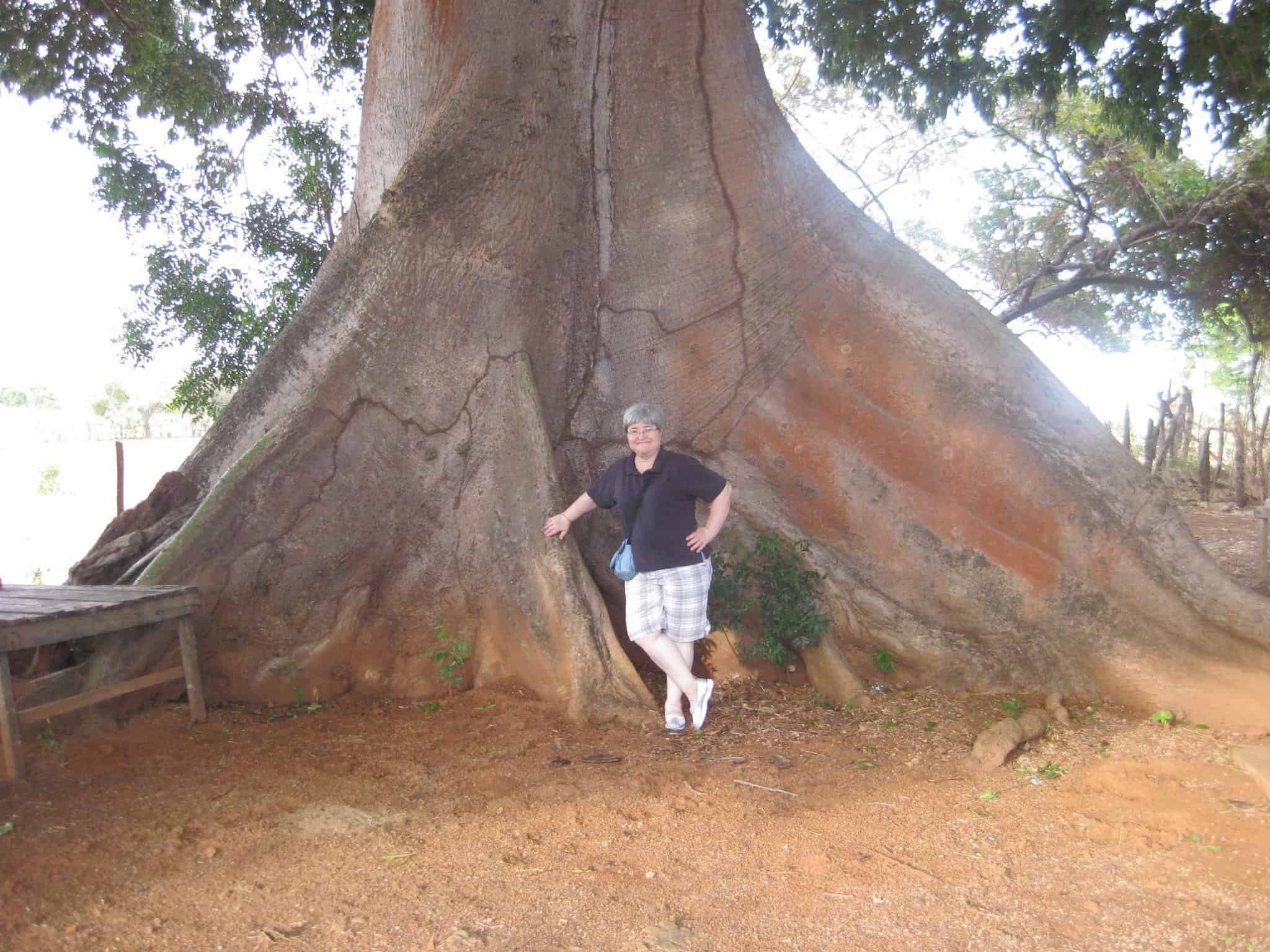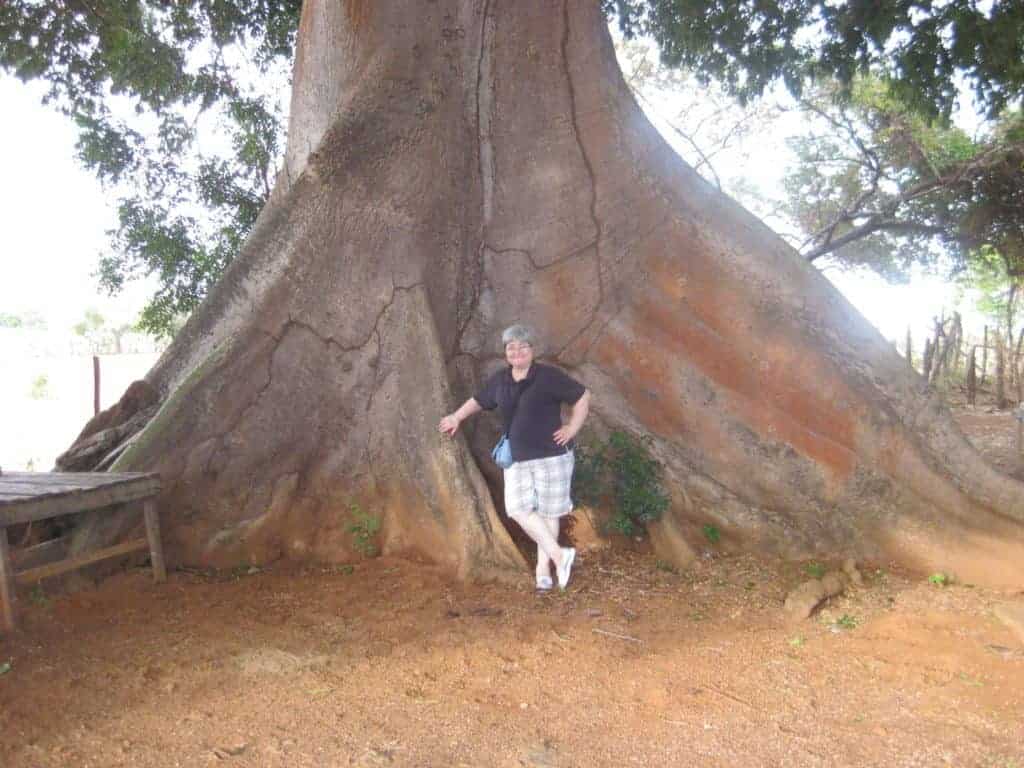 After living in 7 different places in 6 years, Susanna Perkins considers herself an Anywhereist. This is her story of moving to Panama and her life there. She's launching a podcast to help people live, work, and thrive anywhere in the world, and she still teaches WordPress and builds WordPress websites as well. Follow her at Anywhereist.com.
In March 2012, I moved from Florida to Panama. It was an act of not-so-quiet desperation.
You see, the financial meltdown of 2008-2009 whacked us hard. My husband received his master's degree in May of 2008, planning to change careers and go into teaching. Within three months after he graduated, our local school districts laid off more than 3,000 teachers. The only job he could find was riding his bicycle as a courier in downtown Orlando, at the youthful age of 59.
I had a job I thought was really safe. Wrong – the company folded in March 2009, after our biggest client ceased US operations. During the next year, I applied for over 200 positions, but aside from an appalling three months as a call center temp, I only garnered one interview.
We were desperate.
We'd been thinking about moving overseas in retirement, but suddenly it began to look like our only viable option for staying afloat financially. So, after selling off almost all of our worldly goods, we found a tenant to rent our house (it made no sense to put it on the market at that time) and headed off on a new adventure.
WHY MOVE TO PANAMA?
We had made a shortlist of three possible countries to move to. My husband knew someone who'd done business in Panama, and this made him feel more comfortable with the idea of moving to Panama than either of the other two countries.
In 2011, we managed to scrape together the funds to travel to Panama for a week. We did it on the super-cheap, staying in a hostel and very low-budget hotels. We needed to know if we could find any kind of happiness before committing to a move to Panama.
Our first stop was the city of David. It looked like a good match on paper, but it just didn't feel right to us. Boquete was too cold and too expensive.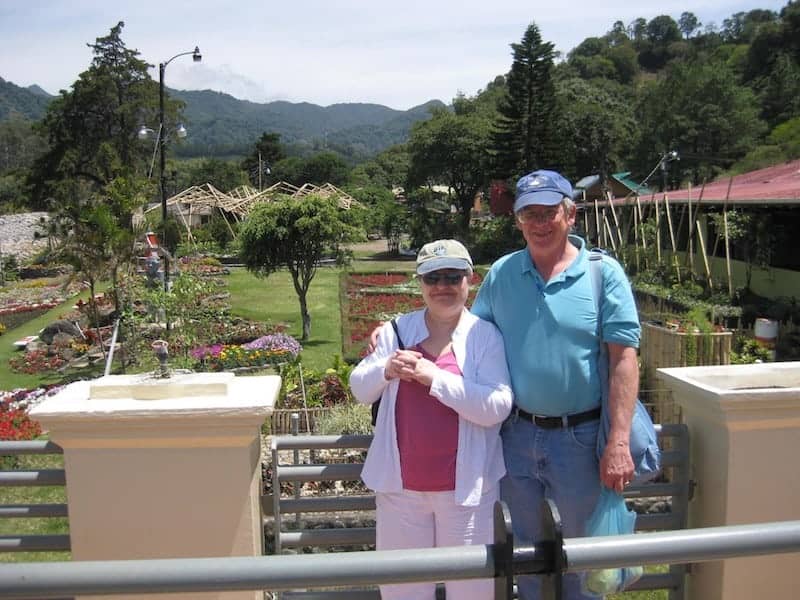 But when we pulled into Las Tablas, our eyes lit up.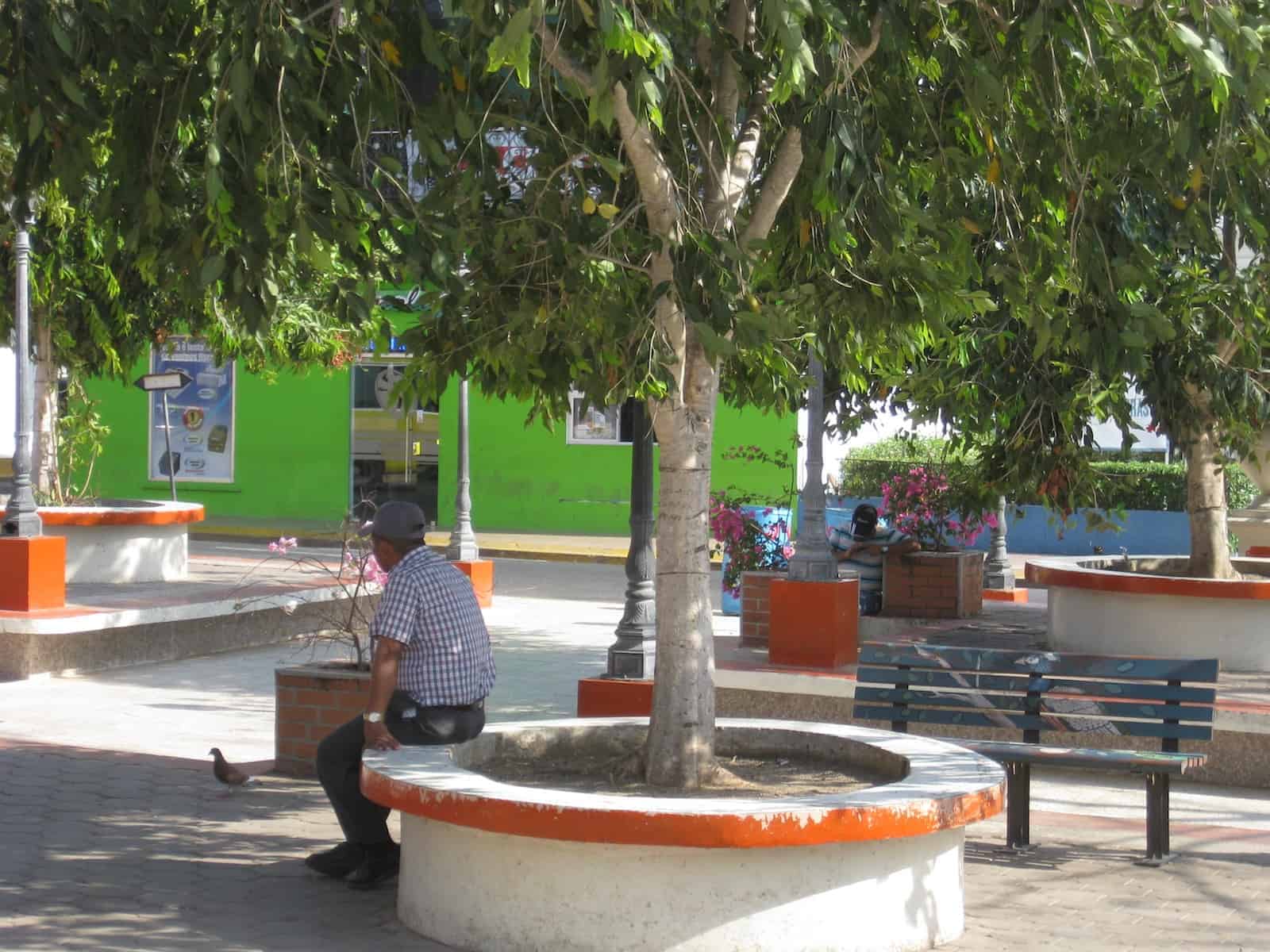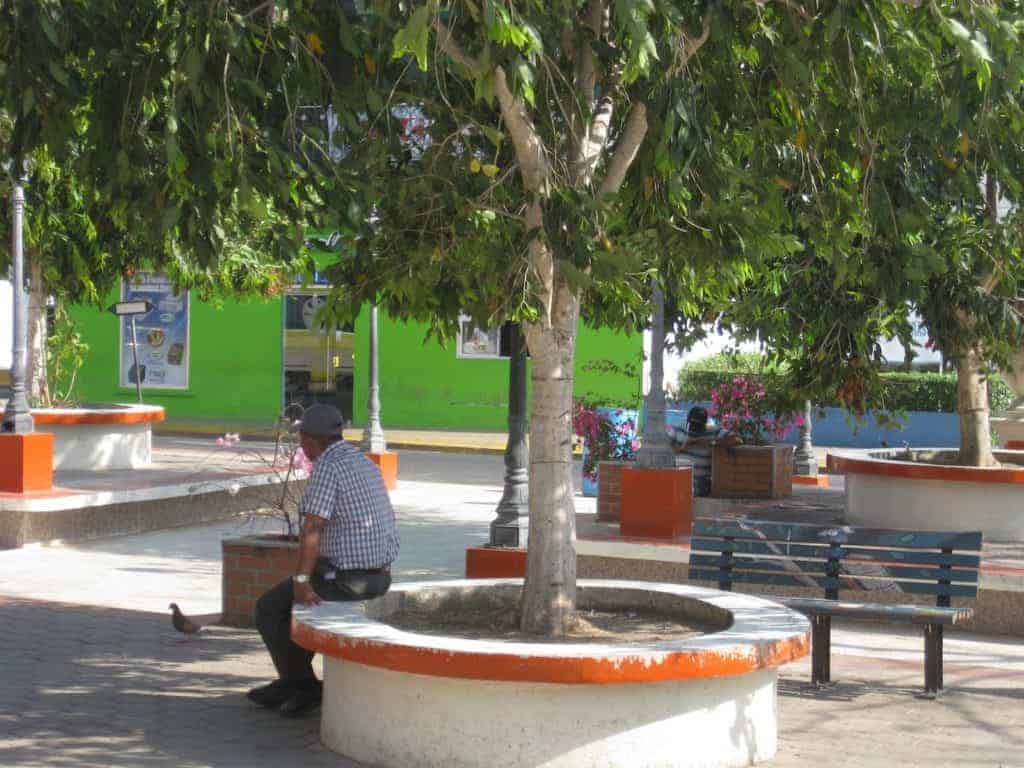 It was a bustling, happy little place, and it made us smile. Las Tablas it would be for our move to Panama! We went home and started selling our stuff.
THE MOVE TO PANAMA
One of our difficulties with the move to Panama was our three dogs. We wanted to bring them with us, but we also knew from our brief tour of the country that trying to find a place to stay with the dogs while we looked for housing would be impossible.
So I headed down on my own. Within two weeks I found a house to rent.
Once we had the house, my husband started making arrangements to get himself and the dogs down to Panama as well.
We were flying by the seat of our pants. There was no question of finding jobs in Panama. We had a small income, as my husband had taken early Social Security when he turned 62 and I had a little bit of income from freelance writing.
We didn't try to get residency initially, because we wanted to make sure we liked it first. So we traveled on tourist visas, which allowed us to stay in the country for three months (later six months) at a time. We made several border runs, taking the bus to the Costa Rica border, crossing, getting our passports stamped, then turning right around and re-entering Panama. (They've clamped down since then, and you can no longer do that.)
We were just about to start the residency process when life threw us another curveball.
FINANCES
After we'd been in Panama for a few months and had a chance to de-stress, I came up with an idea for a business. I started teaching WordPress, and building WordPress websites, through my site at WPBuildingBlocks.com.
Within a short time, our income doubled. Suddenly we found ourselves living well, not just scraping by.
After about 9 months after our move to Panama, we could afford to travel back to the US. I returned twice a year, for two weeks to a month at a time, and my husband slightly less. We were fortunate to find some great housesitters to take care of our dogs when we were both away at the same time.
The cost of living in Las Tablas was about a third of what it had cost us to live in Central Florida. Our food budget wasn't much different (oh, those imported goodies cost!), but fresh fruit and vegetables were much less expensive and sooooo good. We could buy a whole juicy, just-picked-that-morning pineapple for $1, or a bag of tomatoes or peppers for $1.
For a comfortable, furnished, 3-bedroom house with a small office in a nice neighborhood, we paid $400/month.
Dinner out, for the two of us, with a couple of beers or glasses of wine? $15.
We paid $56 for high-speed internet and basic cable, and electricity usually cost $50-60/month. That was with air conditioning in the master bedroom, which we ran every night.
If you're interested, you can see a detailed breakdown of what we spend since our move to Panama here.
FAVORITE THINGS
Since the move to Panama, we've loved how easy it is to have a wonderful social life. Making friends – local or Expat – was super easy. And because eating out was so inexpensive, getting together was often a last-minute "we don't feel like cooking tonight, let's meet for dinner at . . ."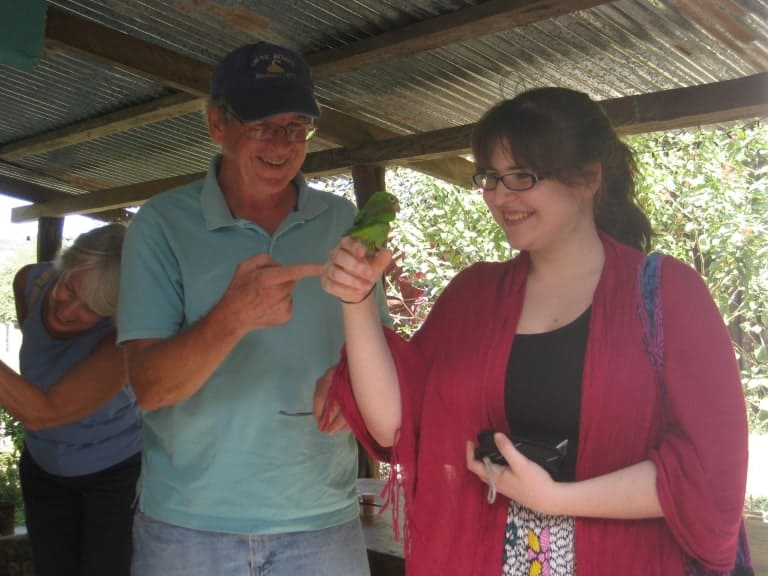 We were only a few minutes by car from several nice beaches. We took the dogs for walks on the beach several times a week. There we could let them off-leash, and except on Sundays we pretty much had an entire beach to ourselves.
Although it's not everyone's ideal, we loved the heat and the tropical climate. I never had to think about what clothes to wear – it was shorts and a tank top every day.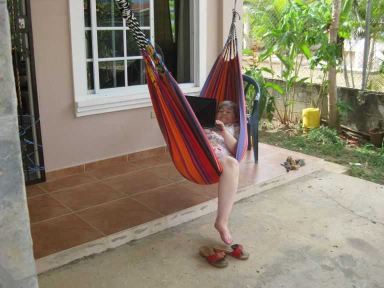 Several times a week, a group of us got together for our informal version of aqua aerobics at the local pool. Usually, the cows would come up to the fence to check out what we were doing.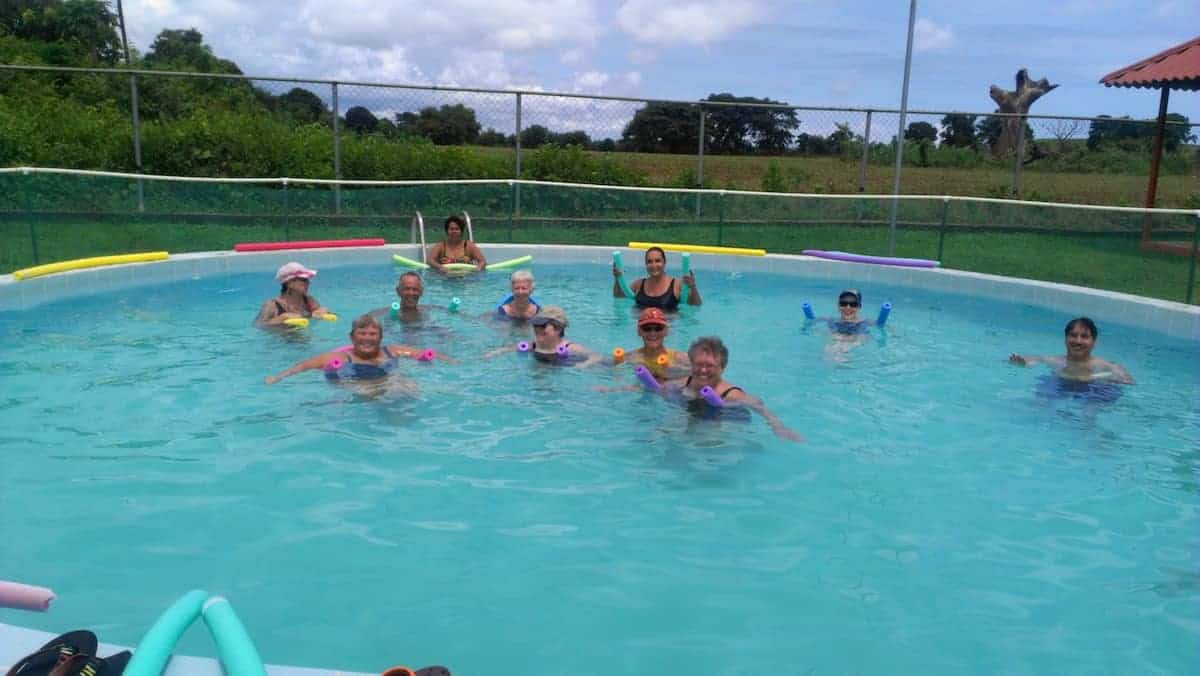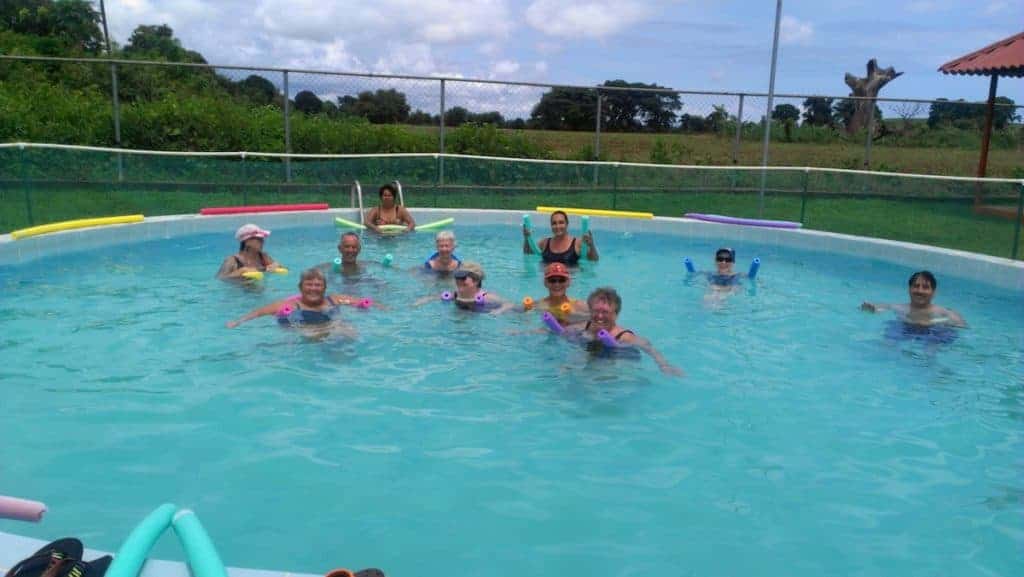 Before our move to Panama, we were a little concerned that the local residents of this heavily Catholic country would look askance at our laid-back American lifestyle. We needn't have worried. Panamanians are very accepting (more so than Americans, I have to say!). We never felt judged because we did things differently than they did.
If you're considering moving to Panama, it will help to know some Spanish. You can get by without it, but your life will be much more pleasant if you know some basics. I never did get fluent – I tell people I speak Spanish at the level of a slow 2-year-old – but it was enough.
THE MOVE BACK TO THE USA.
After 2-½ years in Las Tablas, we decided to return to the US. My husband was growing increasingly concerned about his parents (both 90 that year) and wanted to be closer. At the same time, my business had grown substantially, so living in the US was something we could handle again.
We were very sorry to leave Las Tablas. We still have lots of good friends there and plan to go back next winter to visit for a few weeks. When the in-laws are no longer in the picture, we'll do more traveling.
Will we ever go back to Las Tablas to live full time? I don't know. It's quite possible as we loved the experience of moving to Panama. But there's a big world out there we want to explore first.
How to live and work in Panama
If you are interested in living in Panama, the citizens of 50 countries are eligible for the Panama Friendly Nations Visa. Check out our blog for all the details.
Also, check out our Panama country page for information on other Panama Visas and Residency Permits.
ARE YOU INTERESTED IN RETIRING ABROAD?
Check out our blog for the pros and cons of retiring abroad, and for information on the best destinations. Retirement Abroad – an opportunity for a better life?