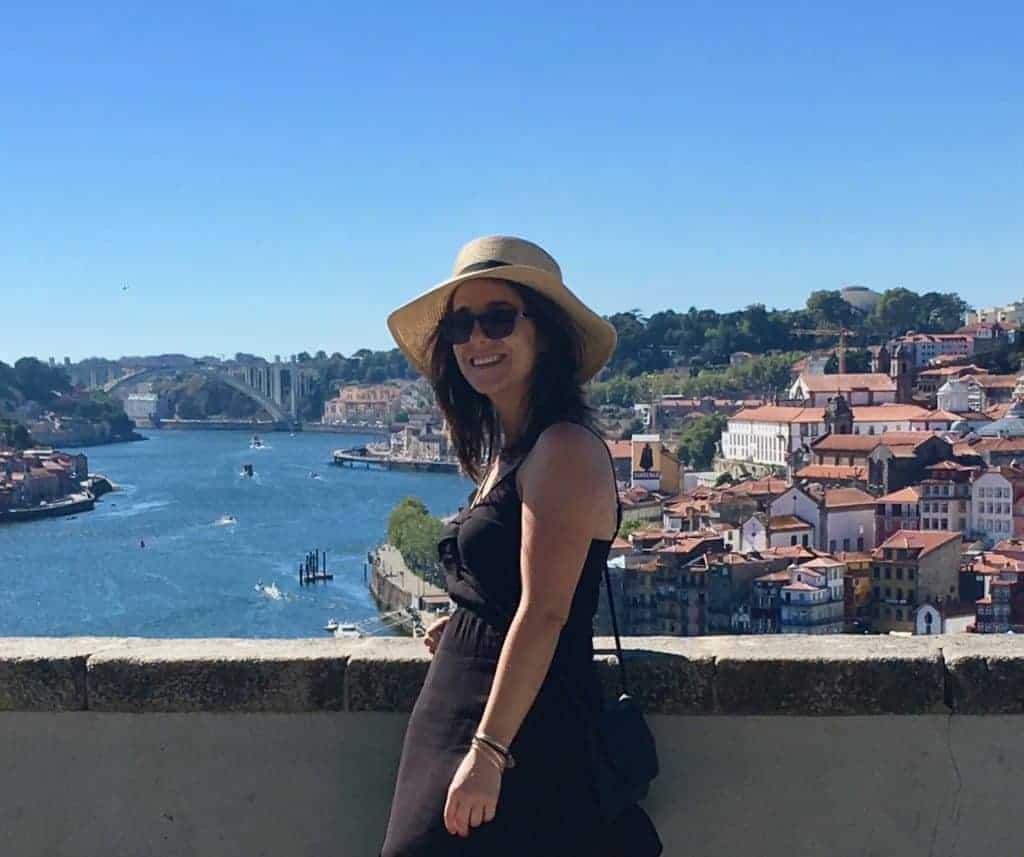 We chat to Molly, an American English teacher abroad who is now living in Bologna, Italy after stints in Australia, Senegal and other parts of Italy. Molly shares her story of moving abroad, settling in, her great life in Italy, food and things that she misses from home. You can follow her on Instagram or Facebook.
WCIL: Where do you originally come from?
I was born and raised in a small town in Maine, USA.
WCIL: Where are you living now?
Bologna, Italy, but I've only been here for a few weeks. Prior to that, I lived in Padua for about two years.
WCIL: What led you to make the decision to leave the US and teach English abroad?
My first move abroad was after graduating from college in the US. I had spent my third year of university studying in Rome, and I decided to go back. Since then, life has brought me to Australia, Senegal, and now back to Italy again.
My initial decision stemmed from the fact that I wasn't sure what I wanted to do after graduation – I did not go directly to teaching English abroad. What I was sure of was that studying in Rome had been excellent and that I really wanted to keep improving my Italian. I was craving the excitement and independence that comes with living overseas. After I decided to return to Rome, I got three jobs and saved every penny I could until I had enough money to buy a plane ticket.
From there it was a domino effect: Rome led to a Master's degree in Sydney, which led to a working holiday visa for another year in Australia . I then pursued a teaching fellowship in Senegal and spent a year there before moving back to the States with the goal of moving back to Italy to be with my Aussie sweetheart, who was here getting his PhD. This was the path to living in Italy and teaching English abroad. I can't believe I'm heading into my eleventh year abroad, but here we are!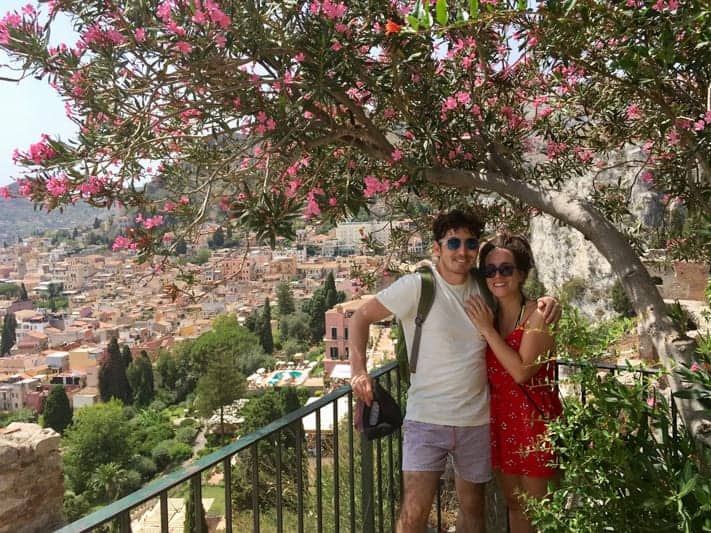 WCIL: What visas did you arrive on and was it difficult or easy to sort your visas out to be able to teach English abroad?
I'll focus on my most recent experience. It's very difficult to get a work visa for Italy, especially for English teachers abroad. I was lucky enough to be granted one for my current position at the University of Bologna, where I work as an English language instructor. Italy has a strict quota for letting foreigners come and work here, but university teachers are exempt from this quota, so I didn't have any problems getting my visa (except for the 1 zillion documents I had to collect, but that's just Italy). There are other options for people wanting to teach English abroad or to do other work in Italy.
Lots of people from outside the EU who want to live, work or teach in Italy get a student visa, which allows them to work 20 hours per week. After passing your course, you can apply for different visas which allow you to stay longer; there's a visa called "attesa occupazione" for graduates who are searching for work, and of course, you can get a proper work visa if you are offered a position with a contract. I'd say getting a student visa is the best course of action for anyone who has the money, wants to move here, and can't get a work visa.
See the Where Can I Live Italy page to see more Italy visa, Italy residency, and Italy citizenship options.
WCIL: What was the first impression of your new home?
This is a great question, because I've only been in Bologna for a couple of weeks, so my impressions are all very fresh.
One thing I love about Bologna is that a huge part of the city center is closed to traffic every weekend. This means that you can stroll freely and see some of the city's most beautiful sights without the frenzy of motorini buzzing down the streets.
Italy is known for its regional cuisine, but what a lot of people don't know is how much Italian food that's known worldwide is from Emilia-Romagna, the region that Bologna is in. Tortellini, lasagne, parmesan, prosciutto, mortadella, and balsamic vinegar were all born in this area. Needless to say, the food here has been an absolute delight so far.
Bologna also has a coolness about it. The people have been extremely friendly so far. It's a university city, and it shows. There are tons of bars, cafés, galleries, boutiques, museums, and all kinds of other stuff to see and do. I can't wait to do it all! Teaching English here helps me to get a real flavour.
WCIL: Did you know many people in your new country when you moved there? How did you settle in at the beginning?
When I moved to Rome to study abroad, I didn't know anyone. It was scary, and I cried for like probably 25 days in a row (I'm a crier) but luckily I had great roommates and made some amazing Roman friends.
The only other time I went abroad without knowing anyone was when I went to Senegal. I had moved from Sydney, Australia, to a small city in southern Senegal. I had left behind an amazing job, wonderful friends, and a man I loved for a completely unknown situation in a country where I didn't really speak the language. The beginning was very difficult.
I slowly found my feet, but the whole time I had an odd sense that I was exactly where I was supposed to be. Senegalese culture is centered around peace and hospitality, and I was made to feel very, very welcome by everyone I met. I got to do amazing things for my career in teaching English abroad, like teacher training and giving conference presentations. I also got to meet some truly wonderful people who did everything they could to make me feel like I belonged, despite being from a different race, religion, and background. I had a lot of delicious food. My French got to be pretty good, and I learned some of the local language, Wolof. I made lasting friendships with students, colleagues and others. It was challenging, but also the best thing I've ever done, professionally, and personally. If you're curious about Senegal, check out my post for five reasons to visit this beautiful country! It was a great foundation for teaching English abroad.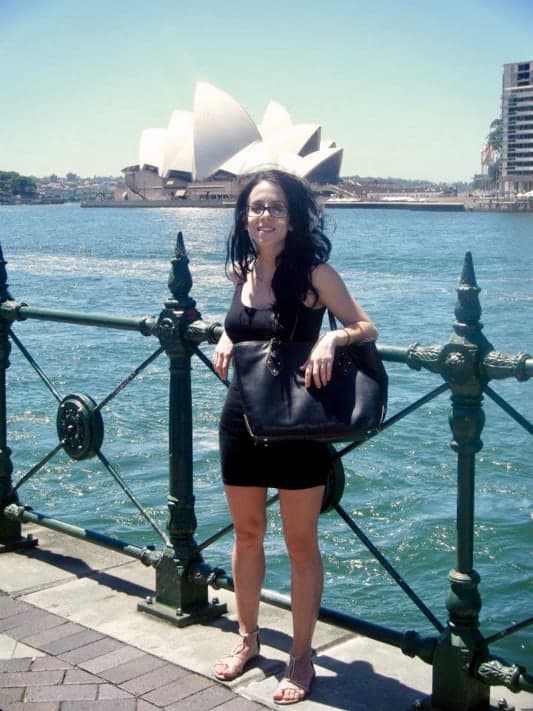 WCIL: Do you support yourself by teaching English abroad?
Yes, my main source of work is teaching English at the University of Bologna as I mentioned above. I also work online teaching English as a tutor for a TEFL certification course. Like many other English teachers abroad, I do periodic work to make extra money as needed. Sometimes, I teach private lessons and after school courses. I work at summer camps, which are usually in beautiful locations and can be really, really fun. I worked for a language learning app for about a year and a half, which was nice because it was remote, and I just had to meet my deadlines. I've also worked as a translator in the past.
WCIL: How do you spend your free time when you are not teaching English?
I love to cook and feed people. Nothing makes me happier than making a big meal and sharing it with friends. I also love to read, so I try to make time for that every day. I like to work out, and try to exercise three or four days a week.
The majority of my free time now goes into my blog! I'm just a few days shy of my one year anniversary, and I really, really love it. It's been amazing to connect with so many different people. I've even been able to help out a few people who want to move to Italy, and I've also spoken to a lot of first-time visitors about what to expect, and where to go/what to do/what to eat! I've connected with some amazing bloggers, who have been so helpful and wonderful to a newbie like me. I spend a lot of my free time at coffee shops researching, writing, taking blogging classes, and developing my social media savvy. I never thought I'd enjoy it as much as I do! It's incredibly hard work and it's very time-consuming, but it challenges and excites me every day.
WCIL: How did you meet people in your new home?
I was pretty lucky in Padua, because my boyfriend was living here before I moved, and he had already developed a pretty great network of friends. Luckily, I just fell in with them and we've never looked back!
Bologna has presented new challenges, especially because we've both been working a lot and haven't really had the time to put in a lot of effort to meet people (the freezing weather and frequent precipitation don't really help out in that department either). I did know some people at work before moving here, of course, and have gotten together with colleagues a few times. I've also met a few people through Facebook.
In Padua, there was this really great group that was organized through Facebook. It was a once a week meet-up where people, expats and locals, just came to chat and hang out over a few drinks on a Thursday night. There's one in Bologna too, which we're planning on checking out soon!
My advice to new expats is this: don't be picky at the beginning, especially if you're homesick. If someone invites you to do something, go for it! You don't have to become best friends, but going out and exploring your surroundings will put you on the fast track to feeling comfortable in your new environment. If you're not working or taking a class, it might be harder to meet people, but that's when Facebook, Couchsurfing, and Meetup come in handy!
WCIL: Were you ever homesick? How did you manage that?
I could probably put chronic homesickness on my resume at this point. Like I said before, I was incredibly homesick when I went to study abroad in Rome, and I've also had bouts with it in all the other places I've lived.
My experiences with culture shock have always manifested themselves heavily as homesickness. I don't really have trouble adjusting to other things – different meal times, a lack of convenience/comfort, different behavioral expectations, customs, styles of dress, etc., but I've always been homesick for my family and friends.
I've managed homesickness well at some points, and probably not so well at others. If I've learned anything, it's to not just sit and be sad for too long. Of course, you might need a good cry every now and then, and some days, self-care will come in the form of curling up with a good book, a favorite TV show or a long Skype session with your favorite people back home, but I'd suggest getting out of the house as the number one way to cure homesickness.
Take a walk, have a coffee or a cold drink somewhere, accept invitations to do things, join Facebook groups and Couchsurfing and Meetup like I suggested above, and explore your new surroundings. Set small goals that will help you settle in.
When I moved to Senegal I was really missing having a hot cup of tea in the morning (before I discovered attaya, which is hot, sweet Senegalese tea that I quickly took a liking to), so I spent an afternoon buying an electric kettle, tea, sugar, and milk so that I could have that tiny comfort that made me feel a little bit more at home. Small things like that will feel like a victory in the haze of homesickness and culture shock, and they should be celebrated as such! You've accomplished something in a foreign country, and you're taking care of yourself! Woohoo!
My final piece of advice is to get some exercise. Jog around your neighborhood, sign up for a class, join the gym, or just do yoga in your room! Getting moving will almost certainly make you feel better, and if you use the opportunity to either get to know the area you're living in, or to socialize, you'll be killing two birds with one stone.
I've got a post on ways to deal with culture shock that details all the things that have helped in my experience.
WCIL: What do you miss from your old life?
At this point, I miss my family and friends in the US, and not much else. Family and friends, and American breakfast. I really miss that.
WCIL: What do you have in your new life that you never had in your home country?
Living abroad gives many gifts. I have great friends in the US, but I also have so many wonderful friends that I never would have met if I hadn't moved overseas. Australia brought me to my sweetheart. I learned a new language in Italy. I stretched my comfort zone in Senegal, and realized what a good thing that is to do. I've seen beautiful places, had amazing food, and while teaching English abroad I have connected with hundreds of students in all the places I lived.
I'd like to think that living abroad has taught me to have a greater awareness of the world and an understanding of how much more alike people are than we are different.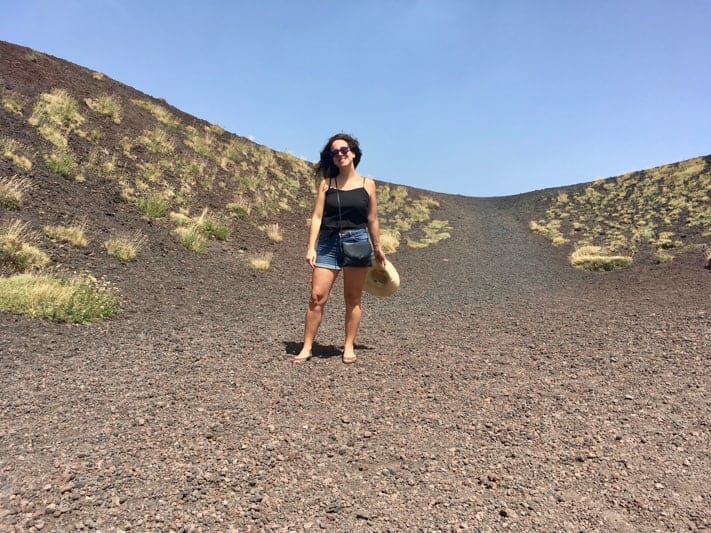 WCIL: If you could go back in time to before you became an Expat and give yourself one piece of advice, what would it be?
To worry less.
WCIL: What have you learned about yourself in this new life?
Living abroad really shows you what you're made of. It's demanding in lots of ways. Dealing with a new language, new ideas, new ways of doing things, and new expectations can be draining, but it can also be incredibly stimulating. I know it's a cliché, but living abroad forces you to live in the moment, because you have to be hyper-focused on navigating your way through your new world. I've learned that I can do difficult things. I've learned to find humor in trying situations (because if you can't laugh sometimes, you won't make it overseas).
I've also through travel, learning, and through teaching English learned that the more people you meet, the bigger your heart gets, and the more you realize that the world is full of wonderful people and that we all deserve the same rights and opportunities.
WCIL: Tell us about some of your highs and lows of being an Expat in a new country.
One high has definitely been meeting people from different backgrounds and experiences and realizing that you're incredibly alike and can be great friends. Also, getting a job as an English teacher abroad is awesome. Being hired without connections, based solely on merit, is a pretty great feeling! When you realize that your culture shock has disappeared and you're functioning in another country, possibly in another language, well, that's a pretty good high, too.
The highest of highs was falling in love with my sweetheart. We met out of the blue nearly five years ago, broke up for one very sad year for geographical reasons, then got back together.
The lows are being homesick, feeling isolated and frustrated when you don't understand something, and missing big events and holidays at home. I think the lows can always be managed, and that they're always more difficult at the beginning. They are far outweighed by the highs!
WCIL: Is there anything else you'd like to share about your experience of living abroad and teaching English?
One misconception I try to combat on my blog is that moving abroad is something that only wealthy people can do. While it's true that moving abroad does have some initial start-up costs, it's not that impossible, especially if you're moving to work – and teaching English abroad if a great pathway! I always wanted to see the world, but knew that I'd never be able to stop working for an extended period of travel. Working abroad was the easy solution for this, because I could be based somewhere, earn money, and travel from there.
I've never moved abroad with more than a few thousand dollars saved. Even though I don't earn much in Italy teaching English, I can still travel and pay my bills, and on a good month, I have some cash leftover.
WCIL: What would you say to anyone considering an international move or teaching English abroad?
I would say absolutely go for it. Plan as best as you can, do your research, try to connect with people before moving, get ready to be homesick and have an adjustment period at the beginning, and then suspend your expectations to the best of your ability. Wait out the tough parts, and get ready for your whole life to change, for the better.