Husband and wife Andrew and Kristen First are a Canadian couple who have taken the plunge to quit the conventional 9-5 life and start several businesses… while travelling the globe. They have embraced the Digital Nomad Life. Proudly born and raised in Canada. Addicted to drinking tea and watching reality TV shows involving real estate purchases around the world.
These days, it seems like "digital nomad life" is the biggest lifestyle buzz phrase. We used to sit on our couch in Canada reading articles and watching YouTube videos thinking, "why can't that be us?". Was there a secret trick we were missing? We made excuses like:
Can we live a Digital Nomad Life?
We've missed the boat- the Digital Nomad lifestyle is for twenty-somethings
Our situation is different; we own our home
Our businesses aren't generating enough income yet to give us the security to walk away from our careers and live the Digital Nomad Life.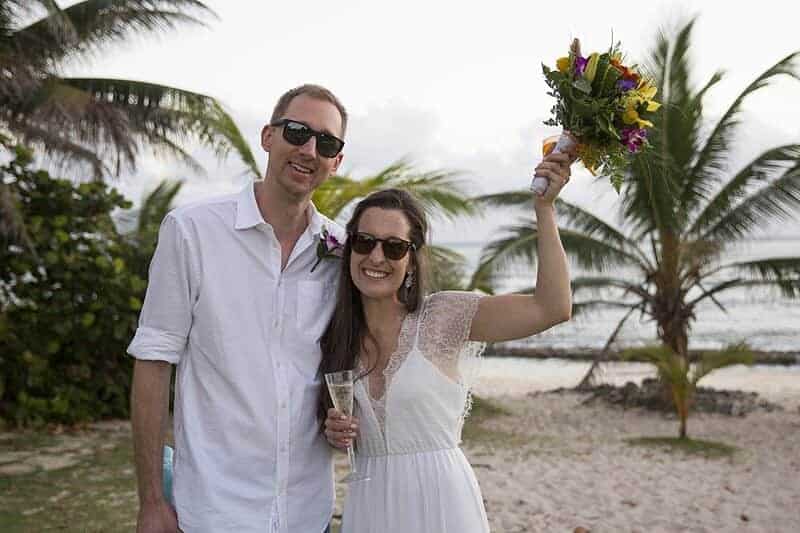 Our journey towards remote work and the Digital Nomad Life started on January 1st, 2017. We made a pact to stop making excuses and start taking steps towards our dreams of self-employment and increased freedom. After all, this dream was one of the things we bonded over when we first met. We turned the excuses (cons) into pros for a Digital Nomad Life:
As thirty-something's, we have more experience to leverage towards both business and travel
We can continue to earn equity on our home while we're travelling (hiring a reputable property manager was key)
Quitting our jobs will allow us to dedicate the time necessary to build up our businesses and start earning income from them
Key considerations for a Digital Nomad life.
The most startling realization came when we ran the numbers and realized that it would be cheaper- significantly cheaper- for us to live a Digital Nomad Life than to continue our current way of living.
RELATED BLOGS YOU MAY ENJOY:
Visa options in South East Asia for Digital Nomads and Freelancers
Digital Nomads, the self-employed and visas in Europe.
Then came the preparation for our Digital Nomad Life. If you are considering taking a similar leap, don't skimp out on this part. Here are some of our biggest tips:
Start purging your possessions right away- it will take longer than you expect!
Figure out which countries do and don't require entry visas
Register your travels with your home country's government, and even the local embassies once you arrive at your destination(s)
Research what equipment you will need in order to work remotely and mitigate the risk of losing your work (external hard drive(s), portable USB battery banks, etc.)
Location can also play a large role in the affordability of relocation and travel. For the most part, we've found these areas to be the most budget-friendly for Digital Nomad Life:
SE Asia (Thailand, Cambodia, Malaysia, Vietnam, Laos, etc.)
Portugal & Spain
Parts of Eastern Europe (particularly the Czech Republic, Croatia and Serbia)
There are a lot of resources out there, including websites that rank Internet and WiFi access and suitability for remote work and Digital Nomad Life in various countries around the globe (eg. nomadlist.com). The popularity of social media also provides a 'community' support for like-minded people.
How to manage a career while living the Digital Nomad Life.
While not every career translates well to freelance or independent work, we are fortunate to have come from careers that have allowed for a relatively easy transition to Digital Nomad Life. Andrew's background is in web development, graphic design and project management. Kristen has worked in the interior design and architecture industries, with some experience in project management as well. These both work well for our Digital Nomad Life.
Remote work can generally be split into three categories: self-employment, freelance/contract, and location-independent employee. Each comes with its own set of pros and cons and will suit each person's comfort level differently.
For now, our plans are to continue travelling as long as it suits us.
We hope you'll follow along with our adventures!
Andrew & Kristen
YOU MAY ALSO ENJOY:
SPAIN VISA GUIDE – MAKING VISAS EASY FOR YOU.
Work. Live. Experience. Working Holiday Visas
Pin to Pinterest: