If you want to know how to move to Spain, here is a simple guide for 2022. We'll cover the requirements to immigrate to Spain, and some basic logistics to consider if you are moving to Spain.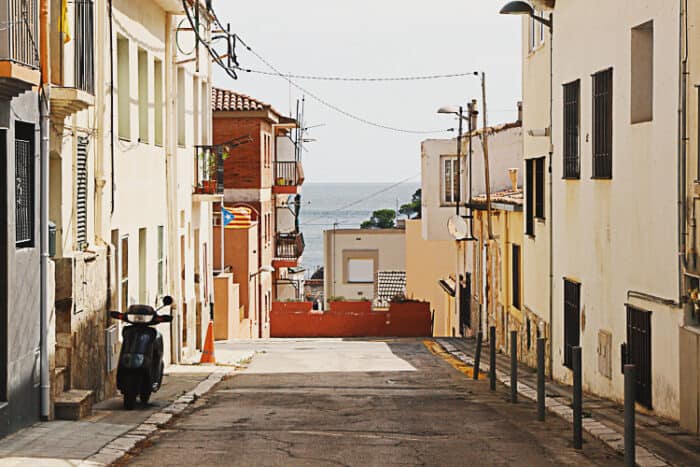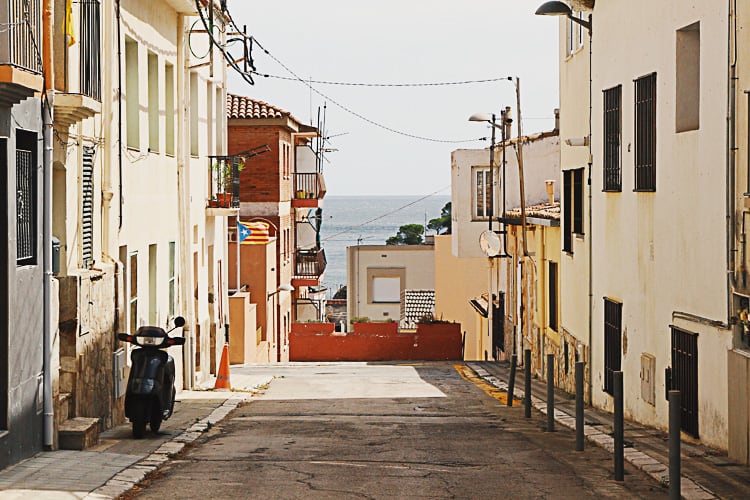 How to legally move to Spain
Spain welcomes immigrants from around the world, but you'll need to sort out your immigration permission.
EU/EEA/Swiss citizens moving to Spain
Citizens of the European Union (EU), European Economic Area (EEA), and Switzerland can move to Spain without a visa. However, you must register with the local Spanish authority within three months.
How can non-EU/EEA/Swiss citizens move to Spain?
Getting a visa or residence permit is the first step for most people moving to Spain. This includes UK citizens looking to move to Spain after BREXIT.
To work out which Spanish immigration option is the best for you, we advise speaking to a Spanish immigration lawyer. We've tracked down a brilliant firm – you can book your no-obligation consultation here. Raquel and her team deliver first-class service.
Visa and residency options for moving to Spain
Spain has many immigration options but choosing the right permission is essential. We've written a detailed guide to Spanish visa and residency options, but here are some of the most popular programs.
NOTE: You must apply for most long-term Spanish residency permits and visas in your home country. In general, you can't come to Spain on, for example, a tourist visa and then apply for different immigration permission.
---
---
How to move to Spain if you want to work
If you want to work in Spain, you'll need a work permit. Three options are most popular with Expats in Spain.
Employee Work Permit. For anyone formally employed by a Spanish company.
Self-Employed Work Permit. If you are starting a business or freelancing, the autonomo option is best for you.
EU Blue Card. For highly-skilled professionals, this Europe-wide permit gives you additional flexibility.
We've written a detailed guide to Spain's ten work permits. You can explore the options above, plus work permits for students, entrepreneurs, au pairs, and more.
How to move to Spain for your retirement
There are two main options for those looking to retire to Spain.
Spain Golden Visa. The Spanish Golden Visa is a great option if you want to buy a house or invest in a business in Spain.
Non-Lucrative Visa. If you have a regular passive income, you may be eligible for this excellent visa.
Other immigration options to move to Spain
Working Holiday: Citizens of selected countries are eligible for a twelve-month Spanish working holiday visa.
Family reunion: If you have a close family member living in Spain you may be eligible to join them. Check out the Spanish family visa options for EU and non-EU citizens.
Education: International students from abroad come to study in Spain. There are several Spanish Student Visas to choose from – see the link for all the information you need.
Spain Permanent Residency
After five years of legally living in Spain, you may be eligible for Spanish permanent residency (PR). PR gives you additional rights and is the best path to Spanish Citizenship and passport.
There are many visa options and if you are not 100% sure which is the easiest option for you and your family, then book in for a 30-minute consultation with our recommended Immigration Lawyers. They will advise you on the easiest path.
Health Insurance when you move to Spain
We've written a comprehensive guide to Health Insurance in Spain. Most Expats will need some form of private health coverage when they move to Spain.
Yes, there is an excellent public healthcare system in Spain. However, common visas, like the non-lucrative and golden visas, require a private healthcare policy. You'll need a qualifying health insurance certificate for your visa application.
If you are eligible, it is worthwhile to apply to access the public health system, even if you retain your private cover. You need to pay into the Spanish social security system to access public healthcare. Even though we get access to the public health system, we have still kept our private healthcare. We get appointments much quicker and with any doctor that we like.
---
---
Where will you live when you arrive in Spain?
Spain is a large, diverse country. You can choose from a wide range of cultures, climates, and population densities when you relocate. But, once you've picked a destination you'll need to organize a place to stay.
To help you choose where to live we've written a guide to the best places to live in Spain.
You can check out Spanish property to buy or rent on Idealista or other Spanish property portals. Property is most expensive in the major cities of Madrid and Barcelona and prime beachside towns.
Renting a property when you move to Spain
Most Expats start by renting short-term accommodation to find their feet when they arrive in the country. You can visit different areas, and spend some time finding the place you love.
Be aware: Renting a property in Spain has some quirks, and you must take care to avoid costly mistakes. You can download our Spanish Rental Guide here – it's packed with practical tips.
Buying property in Spain
Many Expats choose to buy a house or apartment in Spain. There are no legal restrictions on buying property in Spain, even if you are not a Spanish resident.
However, buying property in Spain is complex. We strongly suggest you find a lawyer who specializes in property transfers. And, you'll need to do some research on costs. We recommend budgeting from 10% – 15% of the purchase price for transfer costs.
Registering your residency
Once you've moved to Spain, you'll still have some paperwork before you are done. You can do all of this yourself however, it can be a nightmare. Spanish red tape is complex, and you must have exactly the right documents in the correct format at the exact appointment. Make any errors, and you will be starting over.
For this reason, we strongly recommend using a local immigration lawyer to assist. The savings in time, frustration, and opportunity far outweigh the cost.
NIE: Número de identificación del extranjero
Your NIE is your identification number in the taxation system and the first thing you'll need in Spain. You'll need it to open a bank account, get a mobile phone contract, and even sign for Amazon deliveries.
A good Spanish Immigration lawyer will be able to help you with this. The process is complex, and while you can do it yourself, you save time and much frustration with support.
Note: the equivalent for locals is called a DNI, and so you'll often be asked for your "De-ne-ee" – your NIE is the correct response!
Padron: Empadronamiento
When you register with your local council, they'll issue you with your Padron. It is your residence certificate. You'll need your Padron for many official interactions.
TIE: Tarjeta de identidad de extranjero
Once you have your NIE and Padron, you can apply for your TIE. This is your ID card. It has a photo, your address, and your NIE. If you are asked to produce your NIE (or DNI), this is the card that is being requested.
Social Security Number: número de afiliación a la Seguridad Social
If you work in Spain, you'll get a social security number. This allows you to access many social services, including public health care.
Public Health Insurance Card: targeta sanitària individual (TSI)
With your social security number, NIE, and Padron, you can register with your local public health provider. They'll issue your TSI, which you'll use to identify yourself when using the public health system.
Note: Each state has a separate public health system. If you move states, you'll need to re-register. However, you can access public healthcare in a different state from the one where you are registered.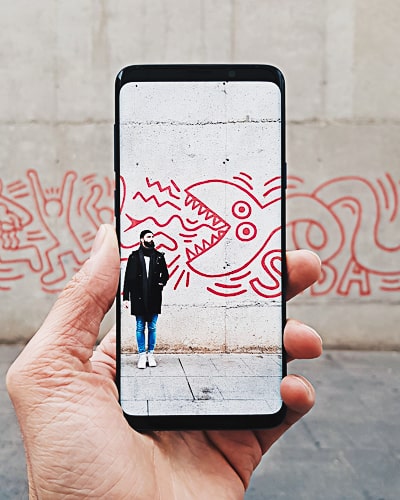 How to manage your tax when you move to Spain
When you move to Spain, you may be liable to pay taxes in Spain. We can't give any taxation advice, but we can give you some general guidelines.
Firstly, here are the official OECD guidelines for tax residency in Spain. Deciding your tax residency status is your first step. Remember: your immigration status (residency) is not the same as your tax status.
If you are a tax resident, you may be liable to pay tax on your global income.
There are both regional and national taxes, and rates vary by region. You may be liable to pay any of the following taxes.
Income tax
Property tax
Wealth tax
Capital Gains Tax
Inheritance tax
You can get more information on tax rates from the Agencia Tributaria, the Spanish tax authority.
A consultation with a Spanish tax expert could save you loads of money. We've found a brilliant company that offers quality advice at a reasonable price. Please book your no-obligation consultation here to explore your specific situation.
Tax Returns
Modelo 100: Your annual Spanish tax return if you are a tax resident. The Spanish tax year runs from 01 January to 31 December. You must file your tax return before the end of June of the following year.
Modelo 720: Annual declaration of your global assets. You'll need to submit this form by 31 March each year.
The Beckham Law
Expats who qualify for this tax regime get a significant discount on their tax bills. Employees on assignment in Spain pay lower rates for up to five years.
You won't pay tax twice by moving to Spain
Spain has signed treaties with most countries to avoid double taxation. The Spanish tax authority has an up-to-date list of treaties that you can check.
---
---
Banking and bank accounts
Opening a bank account in Spain is relatively easy. However, depending on the account and your immigration status, you'll need various documents. If you are a resident, you'll need your passport, NIE, and Padron.
You don't even have to be a resident of Spain to open a bank account. And, many people own a property without being residents in the country with an associated bank account. To open an account as a non-resident, you'll need your passport and a non-resident certificate.
Major Spanish banks include BBVA, Sabadell, and Santander. You'll also find foreign banks like HSBC, Barclays, and Citibank have a presence in Spain.
Options like N26 and Revolute are also popular with Expats who move to Spain. This new style of online-only banks is a perfect fit for many Expats.
How to move money in and out of Spain
As an Expat, the chances are that you'll need to make international money transfers once you move to Spain.
We've written a detailed guide on the best ways to send money internationally. Make sure to follow our guide to save thousands on exchange rates and fees.
Do you need to learn Spanish when you move to Spain?
We have friends who moved to Spain years ago who still speak no Spanish. So, you can just about manage – however, it is very limiting!
We recommend starting some basic Spanish language study before moving to Spain. Even a few words will go a long way to building relationships.
Spain has a relatively low level of English speakers. And, in smaller towns and government services you're unlikely to manage with some Spanish or a friendly translator.
Here are our three recommended resources for learning to speak Spanish.
We've had varying success with a range of Spanish language methods. There are two that we've found most effective.
iTalki – this online platform offers 1:1 virtual lessons with tutors and teachers. You can just chat or have structured lessons, depending on your needs. The flexibility and choice are a real bonus if you are time-poor.
There is a beginner's Spanish course on Udemy that we've also used. It is based on repetition and slowly building usable day-to-day language. You learn to order a coffee and a beer in the first lesson, which may explain why we like it.
FluentU: This language learning method gets fantastic reviews. Learn at your own pace with a wide range of resources. We haven't used them personally, but we know people who rave about them.
Check out our Learn a Language page for more information.
How to drive when you move to Spain
You must have a Spanish driver's license within six months of moving to Spain.
Many countries can exchange their licenses (click the link to see if you qualify).
All others need to resit the full test, including American (USA), Australian, UK, and Canadian drivers. It is important to compare the support of local driving schools. You'll need to pass a theory and practical test – so make sure the school has great teachers.
While the test isn't hard, you need to prepare for both tests to learn the Spanish standards and rules.
Moving To Spain as an American
For many Americans moving to Spain from the USA, there are a few surprises. Life in Spain goes well beyond sunshine and siesta.
The cost of living in Spain is generally lower than in the US, but the prices do vary. Trendy suburbs in cities like Barcelona, Madrid, and Valencia can be expensive.
Food plays a big part in life in Spain. Whether a quick tapas or fine dining, eating out is cheap and excellent. You'll find supermarkets, as well as markets and specialist shops in most towns.
Moving To Spain from the UK
Since BREXIT, it has become more complicated for UK citizens to move to Spain. However, it is far from impossible, and UK citizens still make up one of the largest groups of Expats in Spain.
Like all non-EU citizens, All United Kingdom passport holders will need a visa or residence permit to move to Spain. The Spain Golden Visa and Non-Lucrative Visa are the most popular options.
We've written a detailed guide to moving to Spain after Brexit. It'll cover everything you need to know.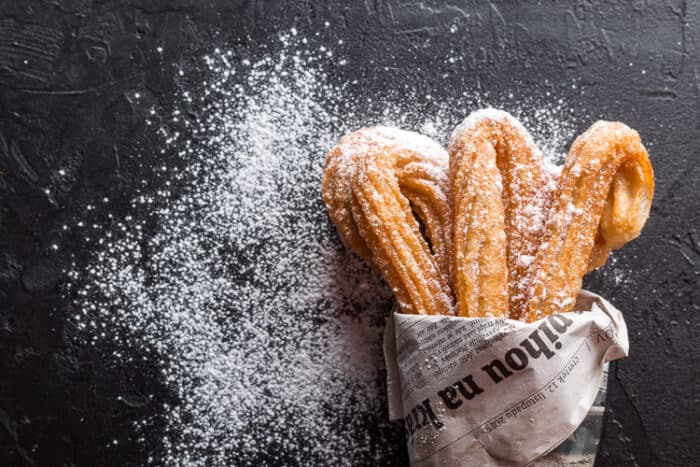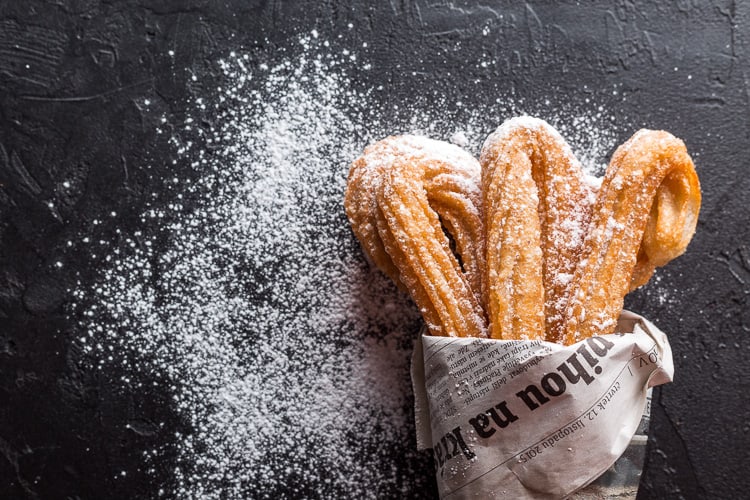 Next steps for your move to Spain
Moving to Spain is complex. However, having the right support makes it much easier.
Your very first step is to ensure you choose the right visa and apply successfully. We recommend using a quality Spanish Immigration Lawyer to make this a lot easier. We have assessed the Spanish Immigration Market, talked to several lawyers, and have chosen a great law firm to help our clients with any Spanish Immigration matter. We have referred hundreds of our clients to Raquel and her team and always ask for feedback and it has been nothing but great! You can see feedback on Raquel and her team here.
As a Where Can I Live Client, you can book a 30-minute consultation (€57) where they will clarify:
The easiest visa route for you and your family, depending on your situation.
The requirements, steps, and timeline for the visa.
A quote for helping you to get the visa.
Come and join us for a wonderful life in Sunny Spain!