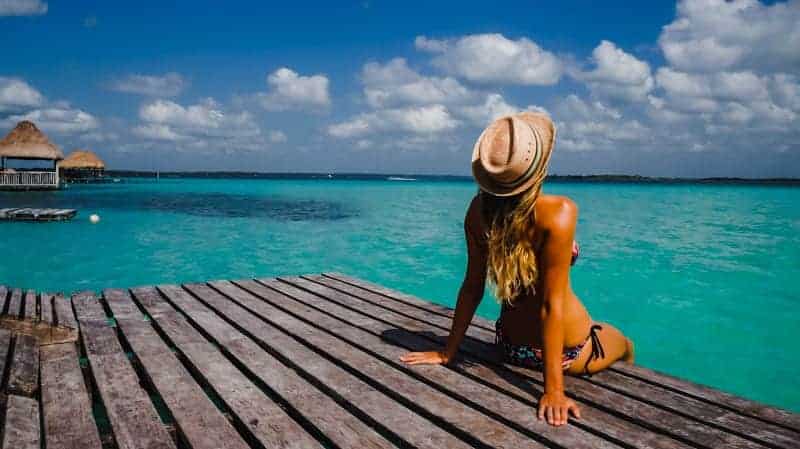 Julia Jerg is a social media marketing and public relations consultant, copywriter and blogger from Germany. In 2011 she left her corporate job, sold all her stuff, bought a one-way ticket and turned into a successful digital nomad with a location independent business. Since then, she has travelled, lived and worked remotely in over 80 countries. On her blog jeyjetter.com, she shares her love for travel and knowledge of long-term travel, personal freedom and location independence. She wants to inspire aspiring digital nomads and everyone who fears to take the step to go from 9-5 to a digital nomad life. Connect with her on social media @jeyjetter.
It's the number one question digital nomads get asked alongside How do you afford to travel so much?. And both go hand in hand because they are connected. A digital nomad is by definition someone who works online with a location independent business and with that, she/he gains the freedom to choose from where to work. So, the answer to the "how to afford travelling full-time" is simple. Critically, most digital nomads don't have to pay rent or any ongoing utility bills. And since travelling is for many a passion, they simply combine their location independence with their passion for travelling and use the money they earn to pay for their trips.
"Travel is the only thing you buy that makes you richer"
1. What is it that you do that allows you to work as a digital nomad?
I am a digital content creator for my social channels (@jeyjetter) and blog (jeyjetter.com) where I earn money through advertisement, sponsored posts and press trips. And I am a social media marketing consultant. This means helping different clients to manage their accounts and with their strategies to promote their business. Recently, I picked up public speaking and in September and October, I will be running workshops on how to become more efficient on social media.

I also host a growing Facebook group where I give social media marketing support and help our group members to promote themselves as experts in their preferred social media fields in our weekly 'Feature Friday' Live videos. Lastly, I contribute articles as a travel writer to a German online travel magazine. So, multiple location independent income streams sustain my travels and digital nomad lifestyle. This is critical, and something which I highly recommend setting up to anyone starting out on that path.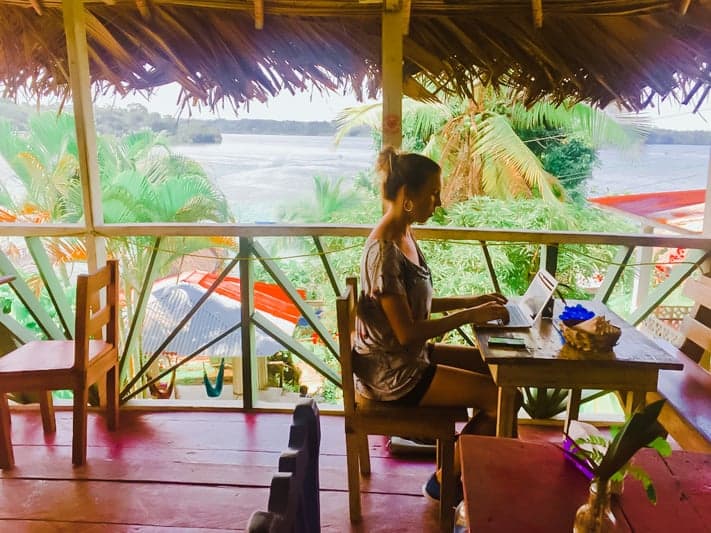 2. Had you always wanted to be a digital nomad?
Ha, not really. In fact, I didn't even know that I was one when I started. I had been working remotely for over a year before I came across that term. Only by reading on another travel blog did it dawn on me that I was actually doing something that was becoming 'a thing' and many people started to become interested in. That's when I founded Jey Jetter, a digital nomad and travel blog where I provide long-term travel tips and advice on life as a digital nomad.

3. When did you consider the idea that you would travel around the work and work along the way? I can imagine you sitting on your couch and realizing one day that, "hang on, I can actually work from anywhere! I'm outta here!". Lol.
In my case, it started all a bit differently, lol. In 2011, I reached a point in my career where I was exhausted and bored. I was only 28 years old but I felt like a worn-out and stressed out CEO at the age of 50. Only my bank account wasn't as full as the CEO's. So, I decided to quit my job as PR/marketing consultant to take a 'short' break. It seemed a crazy decision for many of my friends and family. They thought that I was giving up a really great life. But looking back today, it was one of the best decisions I have ever made in life.

I sold all my stuff and bought an around-the-world ticket with flexible travel dates. I started in India and went all the way through South-East Asia over to Australia. Following that, to New Zealand and finally North and South America. It was an epic trip and it took one whole year. It also consumed all my savings. So, by the end of the last third of my trip, I saw no other option than going back to Germany. Back then I still had a conventional mind-set and did not realise how easy it can be to make money online.

But after only a few months in my travels I noticed how I started to think differently. I saw how other people/expats managed to stay abroad and actually enjoyed their life 'out there'. A few months later, I definitely can say that I got bit by the travel bug. I loved it so much, that I thought more and more about the option of not returning to Germany so soon. The final decision was made when I met my other half in Chile. We fell in love and I had another motivation to make ends meet outside of Germany.

This coincided with messages from former clients who offered me to work for them on a freelance basis. That's when I started to combine some backpacker jobs with remote work. That then eventually turned into a full-time remote social media manager career.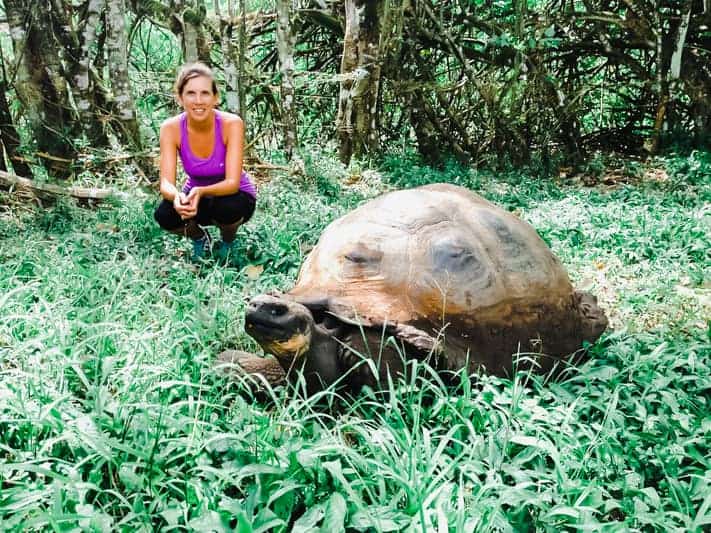 4. I've read in some digital nomad blogs that people did the numbers to compare life living in one city with rent, car payments, etc to life as a nomad and realized it was so much more affordable (and life-changing) to be a nomad. Was this something you did?
I never calculated and compared numbers, but I saw a huge change in two things. In my first years, I did earn a lot less than I used to in my job back in Munich. Yet, I was hopping from one tropical island to another exotic place and could live a pretty decent standard in many countries with a lot less money.
It's obvious that it all depends on where you go. Say, in Australia, New Zealand or North America/Europe, your money doesn't go as far as it will in Asia or Central and South America. But for me that's perfect, I prefer the tropical climate. Moreover, I enjoy getting to know different cultures other than the ones that I grew up in.
5. Do you ever want to stay longer in a city/country?
If so, we simply stay longer. That's the beauty of being location independent. Of course, there is the downside of applying for visas or doing visa runs. But in the end, you can always make it work if you want to. For example, in Australia we stayed 1 year and 3 months – I was just still eligible for the working-holiday visa and my partner applied for a student visa. After one year, I flew over to Bali and came back to OZ as a tourist for another 3 months until he finished his studies. In Canada we lived for 7 months also on a working-holiday visa (check out the WHERE CAN I LIVE Blog on Working Holiday Visas here). In Asia we like staying the maximum of time the tourist visas give us and then move on to the neighbouring countries.
See the WHERE CAN I LIVE Blogs on Visa Options in South East Asia for Digital Nomads, Freelancers and the Self Employed and Digital Nomads, the self-employed and visas in Europe.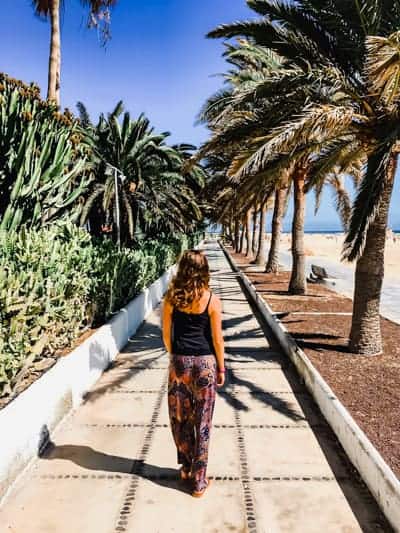 6. Have you ever found a city or country that you could consider living in long term?
I fell in love with Hawaii, to be exact, I wish I could live on Maui. Unfortunately, the US is just one of the most difficult countries to get a visa for the long term. But as I stated above, everything is possible if you really want to. I am still working to figure out this option though.
7. And of course, the main question is: How can someone become a digital nomad? What careers should they consider that offer the likelihood to be a digital nomad?
There are plenty of options for a location independent business. You don't need to start an online business, although I know many people who successfully sell on Amazon, for example, or turn their website into a business. But even with services like copywriting/travel writing, graphic/web design, coaching (really anything you are passionate about you can teach others nowadays via platforms like Teachable or Udemy), social media management/consultancy or as a VA you'll be able to make money as a location independent business. Many nomads work as online teachers and help others to learn another language.
Of course, not everyone can become a digital nomad overnight. For most, it requires a lot of preparation and also dedication. Perhaps, it's a great way to start freelancing while you're still at home and in your day job. Try to build a portfolio and once you've successfully attracted your first clients, take the plunge and quit your job. Keep in mind, that you will need a lot of discipline when working remotely and travel at the same time! It takes a lot of organisational skills to deal with all the travel planning aside from your location independent and the sightseeing/enjoying your new destination.
You'll quickly notice that your workload will increase. That's why it's important to always remember your 'WHY' to help you stay focused. It's easy to go back into the system (and there is nothing wrong with it if the digital nomad lifestyle is not your thing). But once you've experienced the freedom to live on your own terms outside the 9-5 rat race, I promise you'll want to work hard to sustain your new lifestyle.
My last tip: Always try to think out of the box and consider learning new skills as you go. That helps you expand your portfolio and you eventually can land more and more online gigs. Plus, try to approach every new challenge with an open mind and work on growing your network. Most of my clients today came to me through a recommendation from a friend/ people I meet on the road.