Healthcare in Spain is some of the best in the world. Both the private and state healthcare systems are excellent by any standard. The Legatum Index rates Spain's healthcare system as the 12th best in the world. In 2021 CEO World ranked Spain 8th overall. And this is backed by Spain's health insurance system, which is extensive and well-priced.
Is Spanish healthcare better than the UK and USA? Well, the UK ranks an excellent 25th according to Legatum and 10th according to CEO World. The USA ranks 20th (Legatum) and 30th (CEO World).
Spain is on track to have the longest life expectancy on the planet. Many factors contribute, but a big part is high-quality, low-cost healthcare in Spain. Access to medical care is a legal right for residents in Spain.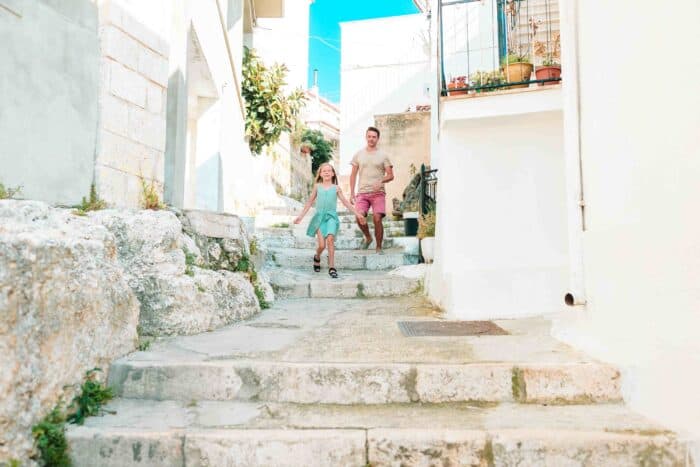 Spain's Public Healthcare System
Around 90% of Spanish nationals use the Sistema Nacional de Salud or SNS for at least some of their care. Social security payments fund this universal healthcare program. Healthcare is decentralized, with the national government distributing funds to regional governments.
Each regional health authority is responsible for the delivery of public healthcare services to its region. There are some national delivery areas (for instance, some of the COVID-19 protocols were at a national level). These areas are managed by the Instituto Nacional de Gestión Sanitaria, INGESA.
Once you have been registered in the social security system, you can register with your regional health authority. Then, at your local health authority office, you'll generally be assigned a General Practitioner (GP). They'll be your primary point of contact for the system.
The overall standard is excellent. However, many Expats do have issues with waiting times, choice, and language.
Public Health Services include:
General Practitioners
Emergency Care
Primary Care, including pediatrics
Nursing Services
Physiotherapy
Specialist Health Coverage
Hospital and Surgical Procedures
Medical Testing
Prescription drug subsidies (You'll cover a part of the cost, though drug prices in Spain are much lower than in the USA.)
Note: Dental treatment is not covered by the public system. You should look at private cover for dental even if you are using the universal system.
Can Foreigners Access Public Healthcare in Spain?
Yes, foreigners can get free healthcare in Spain. You'll most likely qualify by being a resident and paying social security. However, there are other eligible groups.
Resident paying social security contributions (employed or self-employed)
Some residents receive specific state benefits.
Residents who have recently separated or divorced from a partner who has social security.
A pregnant woman living in Spain.
Students under 26 who are enrolled in studies in Spain.
Anyone receiving a Spanish pension.
There are also two groups of EU citizens who can access public healthcare in Spain.
An EU citizen visiting Spain with an EHIC card.
All retirement-age EU citizens resident in Spain.
There is an option for unemployed or retired people to make social security contributions.
Some Spanish regions permit you to directly contribute to Social security – El convenio especial con la Seguridad Social. This program allows you to access public healthcare coverage in limited circumstances; read more about it here.
How to apply for public health insurance in Spain
There are three steps.
Register with your local municipality on the Padron. They'll issue you with a resident certificate called the empadronamiento.
Register with social security to get your social security number. The Tesoreria General de la Seguridad Social (TGSS) are the folks you need to deal with.
Sign up with your regional health authority. They'll issue you a card to access health services.
Spain's Private Healthcare System
There is a growing range of private healthcare providers in Spain. These range from single practitioners to state-of-the-art modern hospitals.
Your Expat or Spanish private health insurance will give you access to doctors and services in your network. How much choice you have depends on your insurer, location, and specialty.
Our experience: We live in a small town outside Barcelona. We have access to an excellent private English-speaking doctor in town (Hola Doctora Fernandez!). All tests etc., are easily done locally. We generally travel 25 – 45 minutes to Barcelona for English-speaking specialists, including dermatologists, ophthalmologists, and gynecologists.
See our guide to explore Private Health Insurance in Spain.
---
---
Are there English-speaking hospitals in Spain?
There are excellent private hospitals in Spain's private system where you can choose care in English. If you use the public system, you may get lucky with the person who attends to you, but it is unlikely.
Can foreigners get healthcare in Spain?
Yes, depending on your status, you can access both public and private systems.
If you meet one of the requirements for coverage, you will qualify for public health.
You use the private health system directly or through your private insurance.
Do Expats Pay for Healthcare in Spain?
You will pay for health care in one of three ways.
Via indirect payments for the public system through a social security contribution.
Directly to your private healthcare professional.
Use private health insurance to access the private system
Doctors and Specialists in Spain
Public Healthcare Doctors and Specialist
Each regional health system has different procedures. In general, they'll assign you to a General Practitioner (GP) and, in some cases, an available nurse practitioner. These professionals will be your entry point to the system. They'll refer you to the correct person if you need specialist treatment.
Our small town has an excellent public medical center and a large public hospital with an emergency room (ER). The local medical authority also manages population-wide preventative health programs like vaccinations and cancer screening.
Private System Doctors and Specialists
Each insurance company has different ways to access care. With most insurers, you can choose any medical professional covered by your insurer. And, hospital visits and standard specialist visits (like dermatologists and optometry) fall under pre-authorized care. For some specialties and non-standard tests, you'll need to get pre-approval from your insurer.
We live in a small town 30 km from Barcelona. We have two excellent GP surgeries with some specialists available. There are facilities for most basic medical testing. We travel to Barcelona for other specialist care, complex tests, and private hospital care.
Dental and Orthodontic Care in Spain
There is no public dental coverage in Spain. You'll either pay the dentist directly or use a dentist in your insurer's network.
Dental and orthodontic care is, in general, much cheaper than in the UK or USA. And, the standard is generally high. We know several people who travel to Spain for dental care rather than using a UK dentist.
Our experience has been mixed. We've found two excellent dentists in our town but had a disaster when we first arrived. We recommend speaking to people to get personal recommendations before choosing your dentist. One of our dentists is a private pay-for-care practice; the other is part of our insurance network. Your research can save you some pain, money, and teeth!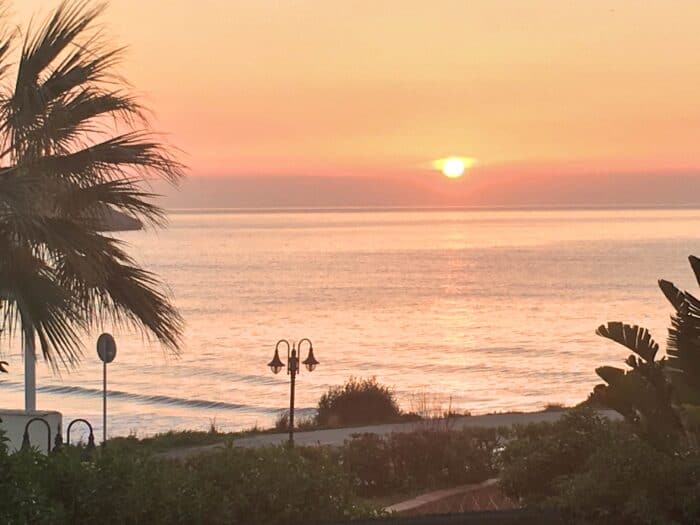 Mental Health in Spain
Both public and private systems are well-covered for mental health professionals in Spain. However, the private healthcare system definitely offers more flexibility and English language support.
For public care, you'll usually need a GP referral. As with dental, for private insurance, you'll use a professional in the insurance company's network (with or without a GP referral).
Specialist care (for issues like ADHD, learning difficulties, etc.) can be complex to access. Some Expats go directly to the best professionals. Some of these professionals don't work with the public system or private insurers; they only accept privately paid patients.
Pharmacies in Spain
It's easy to find a pharmacy in Spain. They all have a neon green cross outside, making them simple to spot. In our experience, Spanish pharmacists are well-trained and professional – ask them for advice, and they may save you a trip to the doctor. They are an excellent component of healthcare in Spain.
In all but the smallest town, you'll be able to find a pharmacy with your required prescription drugs. There's often a 24/7 roster between the town's pharmacists – a sign on the door of any pharmacy will point you to the open one.
Some private medical insurance companies offer an online dispensary facility, making filling pharmacy prescriptions simpler.
Pressure from the European Union and the Spanish government means that pharmacy prescription medication prices are very competitive. Some private insurance policies will cover many prescriptions.
Complementary & Alternative Medicine in Spain
Public health does not cover complementary healthcare. And most private insurers will not cover services like chiropractic, acupuncture, reflexology, oriental medicine, or homeopathy.
Most complementary or alternative (CAM) practitioners are not regulated by the state's medical board. This lack of regulation means you may be unprotected and at risk using these services. You should always ask about third-party insurance, qualifications, and the legal status of your practitioner.
There is a Spanish government report on the legality of CAM practitioners (only in Spanish).
Spanish Emergency and Ambulance Contact
Call 112 from any phone in Spain to call an ambulance or get emergency medical advice. This is a part of the public system, but you'll be able to use emergency services even without public insurance.