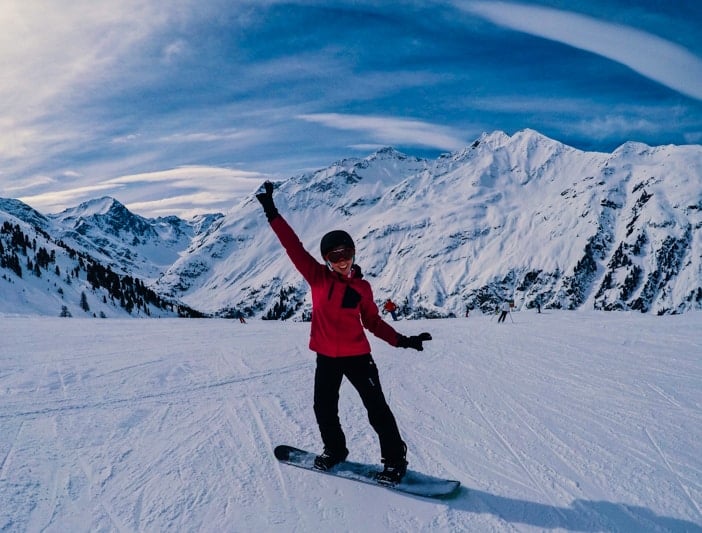 We interview Influencer and Russian Ekaterina Popova who has had an interesting life moving to Finland and then settling in London. She tells us about her Expat life in Finland and the UK and about her new business, Inspohub. You can find Ekaterina on Instagram, Twitter and YouTube.
WCIL: Where do you originally come from?
I was born and raised in Russia. At the age of 18, I moved from Vyborg to Lappeenranta for studies, and after I got my BBA in International Business, I stayed in Finland and started working full time as a marketer.
WCIL: Where are you living now?
In June 2018, I moved from Helsinki to London for personal and business reasons.
WCIL: What led you to make the decision to leave your home country?
My mum has friends who live in Finland or sent their kids there for studies. In 2011, higher education was free for non-EU citizens, and thus we decided to grab the opportunity of getting European education that could potentially open up great career opportunities.
WCIL: What was the first impression of your new home?
Before my move, I spoke Finnish (a little bit) and was familiar with Finland, local lifestyle and everyday life essentials. This all helped me adapt quickly and easily!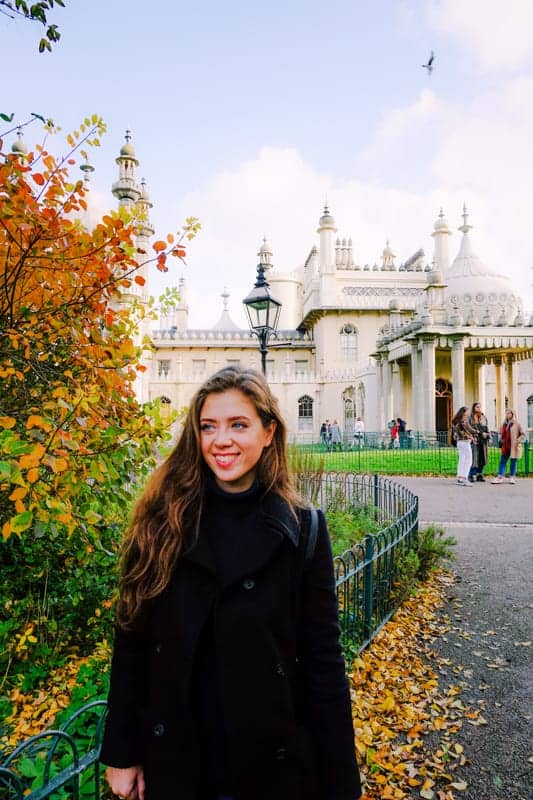 WCIL: Did you know many people in your new country when you moved there? How did you settle in at the beginning of Expat life in Finland and the UK?
Yes, a few of my school friends moved to the same town to study at the same university 1-2 years before me. My hometown was very close as well – 70 km away, and my parents could come and visit me regularly and easily. That's why I can honestly say that it was very easy for me to settle into Expat life in Finland and the UK. Besides, it was a new chapter of my life – university years – that are always full of joy and amazing moments!
WCIL: What visas did you arrive on and was it difficult or easy to sort your visas out?
I applied for my Finnish residence permit 2 months before I moved to Finland. The university guided all the freshmen through visa application, so I just prepared the needed list of documents together with my parents, booked an appointment at the Finnish embassy in Saint-Petersburg and applied. Once the visa was issued, I went to Saint-Petersburg again to pick it up. The only challenging part of the application process was proof of financial means. Every student needs to have at least 560 euros monthly for the period of 12 months in the bank account s/he has access in order to get a positive verdict on the visa application. If you are a rich kid, putting 6000 euros on a bank account might seem easy. I come from a middle-class (Russian level) family, and this was a huge sum for us to gather.
WCIL: What made you start InspoHub?
I've always dreamed about becoming an entrepreneur and having my own company, and last November I had a 'now or never' moment and decided that I should take a risk and make my dream come true. It hasn't been an easy year for me, but I've learned a lot, developed as a person and a professional, met new amazing people and got an opportunity to enter the public speaking world – my other big passion.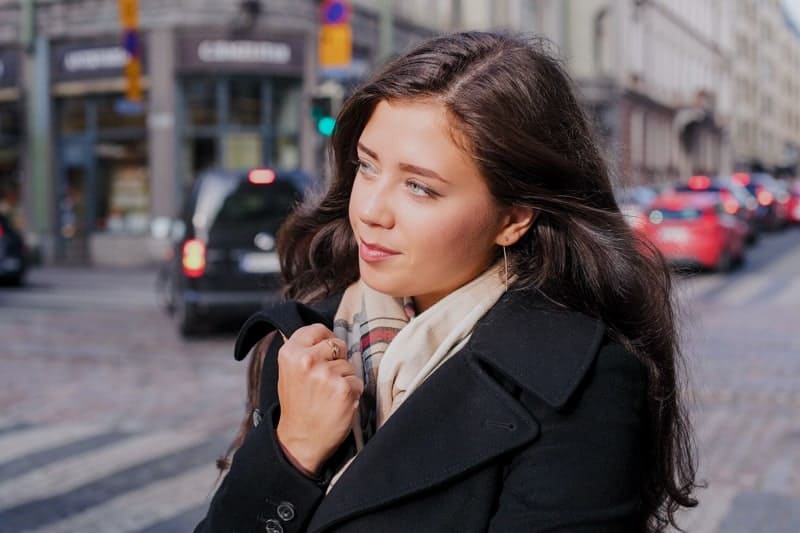 WCIL: How do you aim to help others with InspoHub and what services do you provide?
I started my marketing company because I wanted to help small business owners benefit from digital marketing opportunities and grow their businesses even if they have very limited resources. If you look at the pricing of marketing agencies, you will see that their hourly rates are not affordable whatsoever for small companies. At the same time, I noticed (as an influencer) that it's very challenging for small influencers to grow because businesses have a mentality that collaboration is worth handling only if an influencer has a huge reach. That's why InspoHub helps businesses and influencers of different scale create collaborations which help each party to grow. A business doesn't need a large marketing budget to create unique and inspiring content, and an influencer doesn't need a huge audience to get first collaborations off the ground. We match the needs of both businesses and influencers and together create content that matters.
As for our services, we build and execute digital marketing strategies, plan and create visual and textual content in four languages (English, Russian, Finnish and Swedish), build and develop relationships with customers and partners through email and social media marketing, increase brand awareness through building a strong online presence (web pages and social media) and effectively promoting products and services through lead generation, paid marketing and collaborations with influencers.
WCIL: What were some of the challenges you have experienced with your new startup?
Finding new clients. Even though marketing is the second needed expertise that smart companies tend to outsource (after accounting) due to the lack of skills, it's very challenging to prove your worth. To prove that your team is capable, that you will deliver what you promise and that the budget will be allocated wisely. When I started, my network in Finland was very small, and my B2B sales experience was 0, and my B2 level in the Finnish language wasn't a competitive advantage either. However, things have changed since I moved to London!
WCIL: What are some of the highs of being an entrepreneur?
You are your own boss: you might work together with your clients, but it's a different kind of a relationship – it's a partnership. You constantly develop your skills, learn new things every day and test yourself in different business aspects. Besides, you can shape your own flexible timetable and break the 9-5 cycle!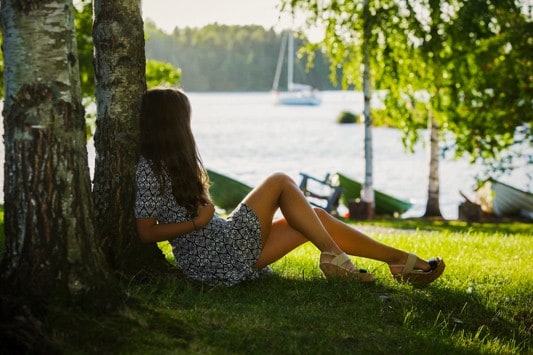 WCIL: How do you spend your free time in the UK?
I love walking and exploring new places. On my day off, I pick a new area and spend the whole day there! I also love going to the countryside and rewinding there with family and dogs.
WCIL: Are you ever homesick? How do you manage that?
I can't say that I am homesick. I miss my parents and friends who live in Russia. I miss cracking jokes in Russian and being surrounded by people who can understand them! I would say that I miss people, but I don't have any emotional attachment to a place. Probably, it's because I moved to Finland at an early age and have lived the Expat life in Finland and the UK
WCIL: What do you miss from your old life?
Expat life in Finland and the UK means I miss the time spent together with my beloved family and friends. When I lived in Helsinki, I saw them regularly, but since I moved to London, things have changed. Hopefully, I will have an opportunity to see them more often next year.
WCIL: What do you have in your new life that you never had before?
I have a partner who loves me for who I am, supports me no matter how crazy my ideas and endeavours are and inspires me to become a better version of myself every day. And this is priceless!
WCIL: If you could go back in time to before you became an Expat and give yourself one piece of advice, what would it be?
"Being an Expat in Finland and the UK won't be easy and you will have to work twice as hard to prove your worth. But at the same time, it will open new opportunities for you and make you twice stronger, twice smarter and twice as wiser."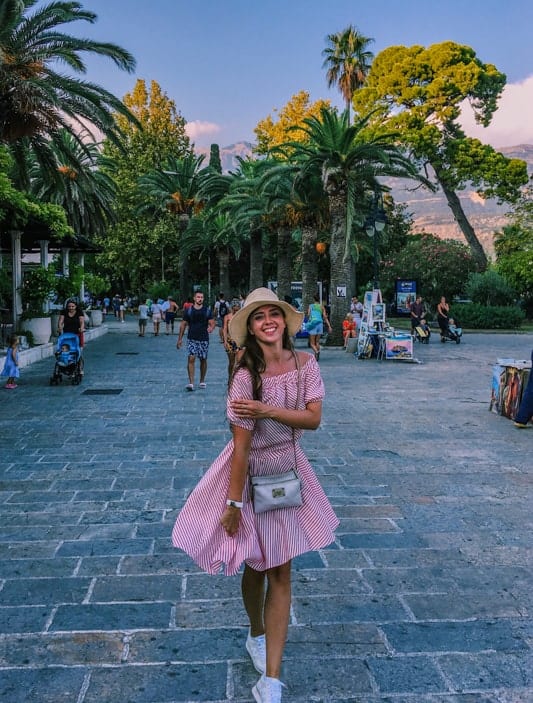 WCIL: What have you learned about yourself in your Expat life in Finland and the UK?
I learned that I can be independent and take care of myself, I can be adaptive to new environments and make any place feel like home, and I can be talented at finding a common language with people of different backgrounds and make them feel positive and open around me.
WCIL: Is there anything else you'd like to share about Expat life in Finland and the UK?
Despite my young age, I've lived in 4 countries, got my BBA in Finland, earned my second citizenship and started my own marketing company. I believe that each story is worth sharing. There is nothing more unique in this world than you. Or me. So let's stop pretending who we are not, and become what we want to be. This world needs more authentic people who are ready to make a change.
In October, I started my new project '7 with Ekaterina'. It's about the list of 7 something, e.g. facts, tips, people, companies, etc., that might help young people build a better life. These are the things that help me achieve my goals. I've tested them on myself and thus feel confident to share them with others. So, anyone who wants to join my project – welcome!
WCIL: What would you say to anyone considering Expat life in Finland and the UK or any international move?
If you feel like doing it – do it. We are all lucky because we live in the 21st century and have free access to information. Learn about different countries, career opportunities, practicalities, pros and cons and start building your way to where you want to me. An international move is not scary – living an unhappy life in the wrong place is scary.
Pin to Pinterest: