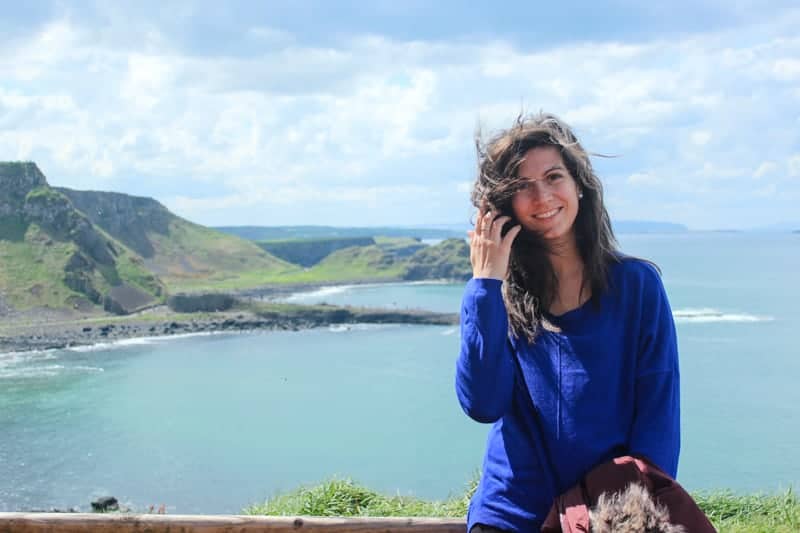 The USA, the Netherlands, Spain, Mexico and Ireland are just a few countries Sixtina, from Six Miles Away, has lived in. She talks to us about moving to Ireland, life in Cork, and how easy it was for her to settle there and find connections. She gives us tips on moving to Ireland, living in Cork and internationally in general and talks about how to deal with homesickness. You can follow Sixtina on Instagram, Facebook and Youtube.
WCIL: Where do you originally come from?
I am originally from a small town in East Germany called Erfurt, in Thuringia (state). My state is also referred to as the green heart of Germany as there is lots of forest around. It is also popular for the best Thüringer Bratwurst (sausages) and Thüringer Klöße (dumplings).
WCIL: Where are you living now?
At the moment I am living in the south of Ireland, namely Cork. I moved to Ireland 4 years ago and have to say that it has been a great city for being an Expat. Lot's of big companies offer job opportunities here, rents are not as high as in Dublin, you have an airport nearby and I like the small and familiar atmosphere.
WCIL: What led you to make the decision to move abroad?
Usually, it is because I get bored of a place. After living in the Netherlands for four years, it was about time for a change. Initially, I wanted to go travelling but then a recruiter contacted me via LinkedIn to ask me to work for a big IT company. I thought I would try my luck and move to Ireland, as I didn't think it would work out, but oh well…I guess it did.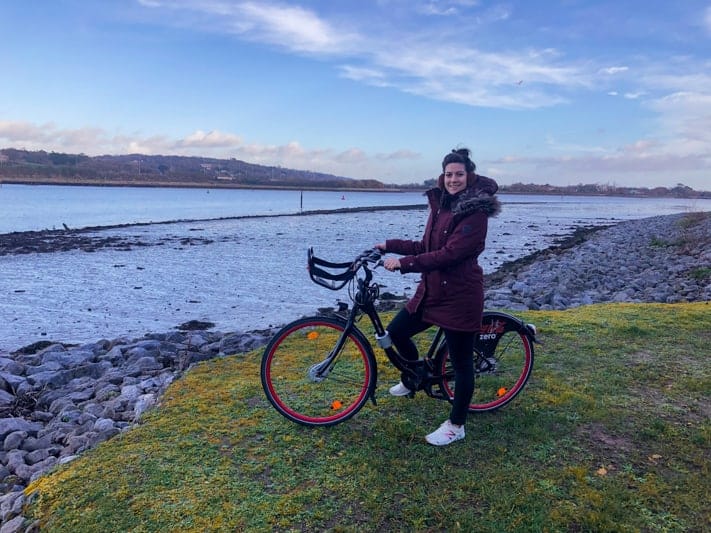 WCIL: Was it easy to move to Ireland?
I have to say that I had great support from the company. They provided me with a relocation package, meaning that they paid for my flight and accommodation in the beginning. During my first day, I was also given documents in order to easily open a bank account and apply for a PPS number (like a social security number).
WCIL: Did you know many people when you moved to Ireland? How do you connect with locals?
I did not know anyone here in the beginning, but as I am a very social person this was not a big problem for me. I connect super fast. I can highly recommend browsing through Facebook to look for "events near you" and Facebook groups in order to connect easily. There are events throughout the whole week, not only on the weekends. Cork is a very international city, I have to say, as there are loads of Germans, Spanish, French, Polish, Brazilian etc.
WCIL: Are you ever homesick? How do you manage that?
Even though I have been living abroad for quite a while, I get homesick. I found that I am more homesick the older I get. I believe it is due to the fact that I am faced with life events such as death and family members getting older, which was not present when I was younger. I want to be there to support my family and attend funerals, but it might not always be so easy, and that makes me suffer from far away. The good thing is since Europe is super small, I can take a flight home regularly to see my family, or make them visit me.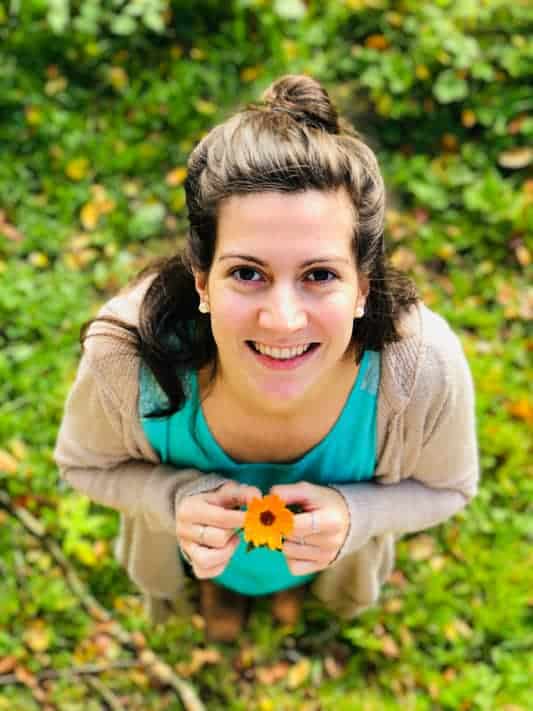 WCIL: What do you miss the most from home since you moved to Ireland?
Being from the European mainland, I definitely miss being spontaneous. For example, attending baby showers, birthday parties, simple weekend getaways or other events are always attached to taking a flight and booking upfront, if you don't want to pay ridiculous prices. Before I moved to Ireland I lived on the mainland. I could simply rent a car, take a bus or train and within a few hours, I was already in another country or at the party. This spontaneity won't work when you are on an island.
When it comes to food from home I really miss "Apfelmus" – apple sauce. It took me ages to find it here when I moved to Ireland, and then it was super overpriced. Sometimes, I make it myself, but oh well it is not the same as picking up a 1€ glass from the store back home.
WCIL: What have you learned about yourself in this new life? Tell us about some of your highs and lows of being an Expat who moved to Ireland.
I have learned many things, but the most important would be to have the right attitude and to stay positive, no matter what. My first two years after I moved to Ireland weren't the best ones. I was in an unhappy relationship, lived in a house full of mould, had a job I didn't like very much, and less social connections. However, I learned that complaining about it and pitying myself isn't going to help.
So, I changed my attitude to "I can do it!" and tried to change things, not all at once, but the easy ones first. I got rid of that boyfriend, changed houses, joined social clubs, and finally applied for a new position. Ever since then I am happy!
If there are challenging moments, I always look at the positive side, and what I can learn from it, rather than what is bad about it. I also tell myself it is temporary, and that if I don't like it, I need to make a move. BEST LESSON EVER! It is all about your own attitude.
A second great lesson I learned is that rain is no excuse to not go out, but the right clothing is the key. Wellies and a raincoat, and you are good to go!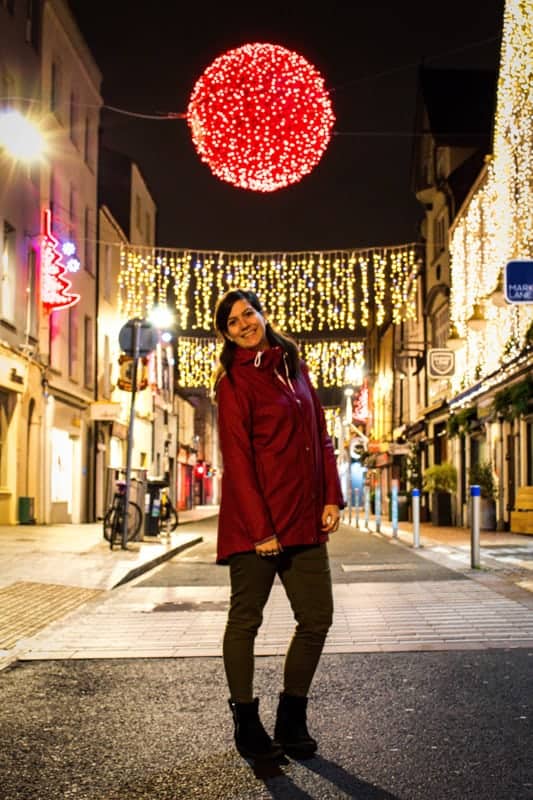 WCIL: What do you love most about life since you moved to Ireland?
I would like to point out 3 things that really make me enjoy living in Ireland as an Expat.
Fact 1: I really love the Irish pub culture. There are pubs everywhere in the city, and open 7 days a week. It's not so much about getting drunk but enjoying the cosy atmosphere, live music and local food. You easily connect there with people as well. Check out my article on the favourite pubs in Cork, in case you visit someday or decide to move here as well.
Fact 2: Ireland has some of the friendliest people, as far as I can tell. They are super open-minded, approachable and interested in your personal story. Strangers even come up to you asking if you need help if you look lost. I also have the feeling, they are less biased by stereotypes, and seem to accept everyone in a friendly way, as long as you help the community. I think they really enjoy meeting people from foreign cultures.
Fact 3: Standard of living in Ireland can be pretty good. Of course, I can only speak for myself, but in the last 4 years since I moved to Ireland, I have lived a pretty decent life in which I could fulfil all my hobbies and dreams. I had a nice apartment, could easily pay for leisure activities, save for holidays and much more.
It turns out that there is a slight "tax advantage" compared to Germany. Let me give you an example: if you earn 100k a year, in Germany you pay the highest tax percentage on the full amount. Let's say 40% on 100k – so you are left with 60k. In Ireland, on the other hand, it works a bit differently. If you earn 100k a year, you pay 20% tax up to a certain income (e.g. 35k), and then 40% on the difference (in our example 65k). This way you are left with more net income than in Germany.
For everyone who is interested in learning more about moving to Ireland and life in Cork (Ireland), I was interviewed by ICC Podcast (International Club Cork). Feel free to listen to it for more details.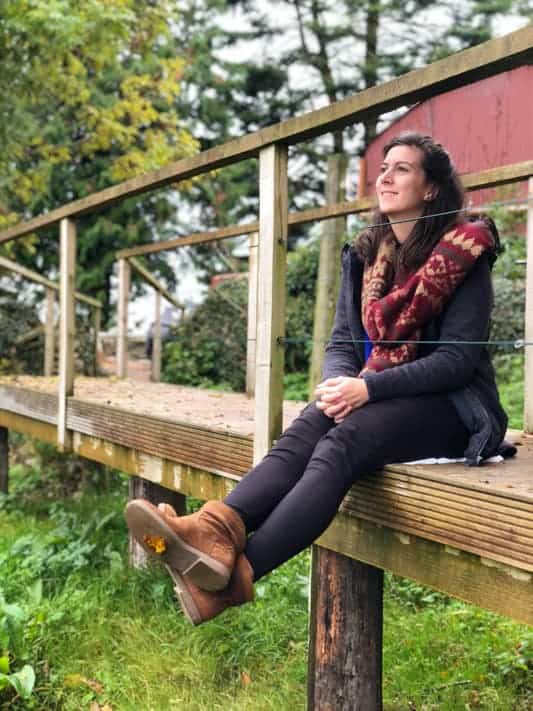 WCIL: What would you say to anyone considering a move to Ireland or any International move?
First of all, research everything about the country on the internet. Luckily, you will find a lot of valuable information, as well as facts that you did not think of that, might help you with the final decision. I can also recommend searching for Expat guides, such as the one I published.
Furthermore, what helped me a lot when I moved to Ireland was Facebook Groups. Simply search for "Expats in XXX". Sometimes you might even find them by nationality, such as "Germans in Ireland". You can ask questions upfront there and will get a high response rate. It also helps you to immediately get insights from people on the spot and establish connections.