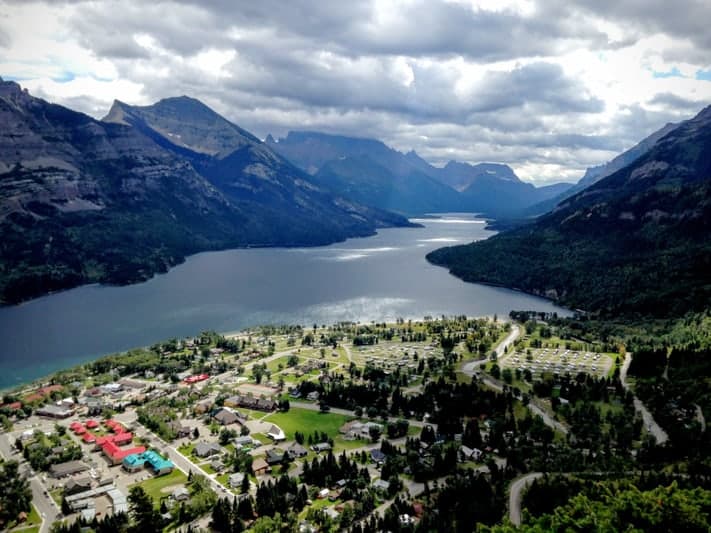 Today we have the pleasure to interview the lovely Liz Russell of Living Life Confidently on her experience as an Australian on a Canadian Working Holiday Visa. We've tailored our interview questions on the most pressing questions for anyone who may be considering jetting out to Canada on a Working Holiday Visa.
1. What made you want to take advantage of the Canadian Working Holiday visa?
My husband and I had a holiday in the US in late 2013. We decided to take a few days in Canada and popped over the border to Toronto before heading on to New York.
We immediately felt a connection with the place. Although it was brief, we really enjoyed our time there. When we returned home we discussed the idea of a Canadian working holiday to experience more of what Canada has to offer.
2. Where were you living before you moved? What did life feel like for you at that point?
At the time we were living in Brisbane, Australia. We were newly married and had bought a lovely home. On paper, our life looked like it was all sorted. But in reality, we were feeling in a bit of a rut with our careers and this flowed onto our general enjoyment of life.
We realised we were fast approaching the age limit for applying for a Candian working holiday visa. It was a now or never situation. So, not long after returning home from our holiday, we went ahead and started the application process.
3. Why did you choose a Canadian work holiday visa?
It was important for us to continue to earn money to pay for our travels. This was in part to continue to meet our financial responsibilities with our home and to enjoy the trip to the full.
The visa we got allowed us to work as much or as little as we wanted, and this was great flexibility to have.
Given our earlier experiences, Canada was our first choice.
4. What was the Canadian Working Holiday Visa application process like?
The Canadian government offers Australians aged 18-30 a 2-year working holiday visa. The application process required multiple forms of proof of identity, a police check, information on employment history and family.
It was straightforward to apply – it was a process of collecting the required information and submitting it.
We were issued our Candian Working Holiday visas shortly after completing our application form.
Then it was time to plan our arrival and start our Canadian adventure!
5. How many passports do you have currently?
An Australian passport only.
6. Did you have a plan once you got there? eg: housing, jobs lined up, etc
Before arriving, we had ideas about how we would approach our life in Canada.
A friend had lived in Calgary a few years earlier and had spoken highly of it. We thought why not start there. Our plan was to find a place to lease, then get jobs in our profession, then take mini-holidays to visit other parts of the country.
That was our plan, however, it turned out a little differently.
Prior to leaving Australia, we booked our first 5 nights of accommodation through Airbnb, booking a private room in someone's apartment. We thought it would be handy to have a local contact to ask questions and understand how things worked once we arrived.
Within our first 5 days, we managed to get a social insurance number (SIN), cell phones, bank account and signed a three-month lease on a lovely one-bedroom apartment with views to downtown Calgary.
We also spent a lot of time sleeping during the day as we recovered from jet lag and adjusting to a vastly different time zone. However, as we wanted to immerse ourselves into our new life in Canada we made sure we had a very productive first few days.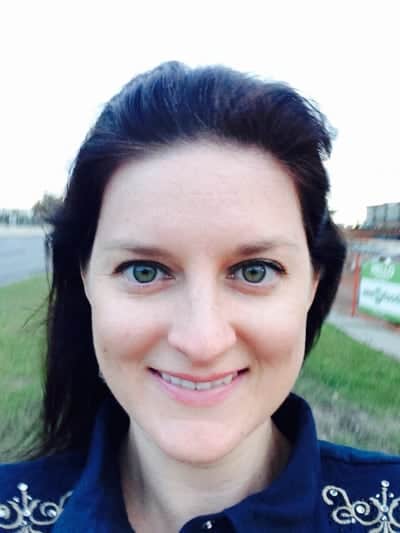 7. What was the cost of living like in comparison to where you were living prior?
The exchange rate between Canada and Australia is comparable. Some things seemed as if they cost less, such as groceries, while others seemed a bit higher like rent.
The minimum wage is lower in Canada, but overall, I think it works out even as day-to-day costs are less.
8. What were your favorite things about living in Canada on your Working Holiday Visa?
The people and the natural environment.
We found the stereotype about Canadians to be true – they are friendly, polite and kind. We made some wonderful friends who we still keep in contact with. And I know if we ever travel there again we would have a place to stay and someone to share some Tim Horton's donuts with.
Of course, the scenery and landscape are stunning! We just don't have mountain ranges like that in Australia.
We travelled from the west coast to the east coast in our time there. From surfing in Tofino in October (it was pretty cold!) to travelling across the countryside in Summer for work, to braving the bitter cold of eastern Canada in winter, we saw so much, and loved all of it! The Canadian Working Holiday visa is flexible enough to allow you to really get the most out of your stay.
9. How was life as an immigrant/Expat on a Canadian Working Holiday Visa?
Our plan was to get full-time jobs in our profession. My husband works in sales and was able to secure many interviews and job offers. I had a different experience though. My background is human resources, and I was not successful in gaining an interview for any role. I applied for jobs at my level of experience and below it. It seems my Australian experience did not translate to Canadian HR roles. I appreciate local knowledge of labor laws is important, so I was understanding that this may be a barrier.
This made us rethink our approach. We decided to go for casual jobs and work through the summer from Calgary, then figure out what to do for winter later on. This is a common approach for people on a Canadian Working Holiday.
We got jobs at the Calgary Stampede, the greatest outdoor show on earth. We both worked in food stands serving ice cream. Our bosses loved us and asked if we would travel with them to the next exhibition in Edmonton. We jumped at the chance to do something we would never ordinarily do in our usual life back home.
In the end, we travelled during the summer to Edmonton, Regina and Saskatoon. I don't think we would have seen these cities if not for the work we were doing taking us there.
After completing the summer carnival season, we returned to our apartment in Calgary and thought about whether we would stay on or choose another adventure as part of our Canadian Working Holiday.
Our desire to see more of the countryside won over, and so we packed up our possessions into the car we had bought, and travelled for the next two months, camping or staying in cheap accommodation around Alberta and British Columbia.
While we were travelling we went to various career days for ski resorts looking to fill their remaining vacancies for the ski season. This proved to be a challenge. Being able to find both a job and a place to live in a ski town was difficult. Either the job was there, but no accommodation or we could find accommodation but no job.
Eventually, we found both in the beautiful little mountain town of Jasper in Alberta.
We worked in Jasper for a few months in the winter. We took the opportunity to hone our snowboarding and skiing skills. Life there was great. However, after a few months, we realised we were longing to return home and back to our secure and stable life.
We resigned from our jobs, then took a train across the Canadian countryside to arrive in Toronto three days later. From there we hired a car and travelled through Ontario, Quebec, New Brunswick and on to Nova Scotia.
I have a friend who lives in Halifax, NS. We met a few years prior when she was on a working holiday in Australia and we worked together. We stayed with my friend for a week, before driving back to Toronto for the final night of our Canadian Working Holiday adventure. From there we flew to New York and had a couple of weeks in the US before returning to Australia.
While the Canada working holiday did not pan out how we originally thought, we left with a wealth of experiences and saw so much of the countryside, far more than we could have imagined.
10. How long did you live there? Would you have stayed longer if you could?
All up we were there for 9 months. Although the Canadian Working Holiday Visa was for longer we were ready to come home and start 'adulting' again.
It was an incredible adventure, and I cherish the experience.
Even though at times some things seemed hard, like finding a place to stay and work in winter, we look back on our time there with fond memories.
11. What advice would you give anyone considering a move abroad?
Do it! Take a chance, live your life! We only have one, might as well make the most of it. The Canadian Working Holiday was the adventure of a lifetime.
If we have the chance to live overseas again we will definitely go for it.
Who knows – maybe we will meet you there!
ARE YOU INTERESTED IN A WORKING HOLIDAY?
Check out our blog for details of the top working holiday visas around the world.
Work. Live. Experience. Working Holiday Visas
Want to Teach English as a Second Language whist on your Working Holiday? Complete the International TEFL Academy Course and make your dream a reality.Use our Discount Code of WHERECANI.LIVE to receive $50 off your Online, Barcelona, Chicago and Nicaragua TEFL course tuition.