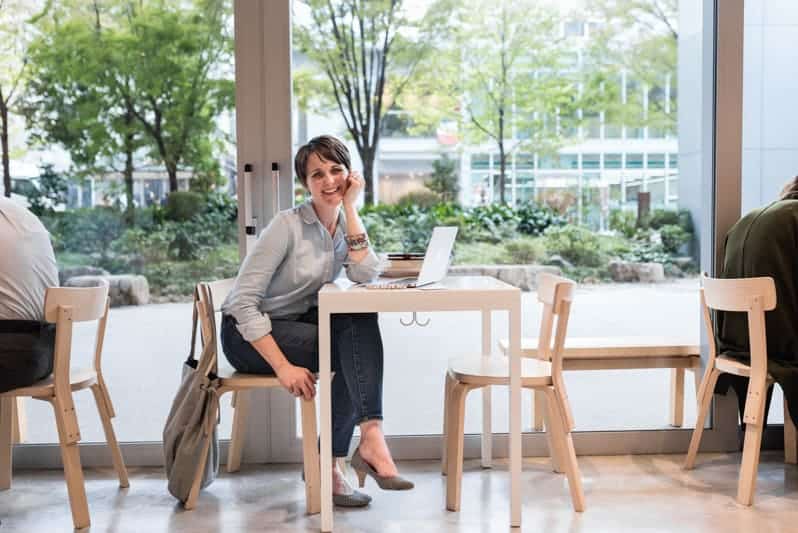 Life has taken American Jodi Harris to many countries abroad. She moved to Japan now lives in Tokyo with her family and runs a portable coaching business, World Tree Coaching helping Expats all over the world. Jodi talks to us about her own Expat journey and gives us some very sage advice on how to make the most of your Expat journey. You can find Jodi on Instagram, Facebook and Twitter.
WCIL: Where do you originally come from?
I grew up in a small town just outside of Austin, Texas USA. It's called Dripping Springs. Yes, for real. And yes, there actually is a dripping spring.
WCIL: Where are you living now?
I moved to Japan and I'm now living in Tokyo. I've been here for three and a half years.
WCIL: Have you lived anywhere else in the world before moving to Japan?
I've lived in Spain, Northern Ireland, the Dominican Republic, Madagascar and this is actually my second time living in Japan.
WCIL: What led you to move countries?
I studied in Spain as an undergraduate, then moved to Japan to teach English, then studied abroad in Northern Ireland as a graduate student. The Dominican Republic, Madagascar and Japan (this time) are all places I've moved because of my husband's job.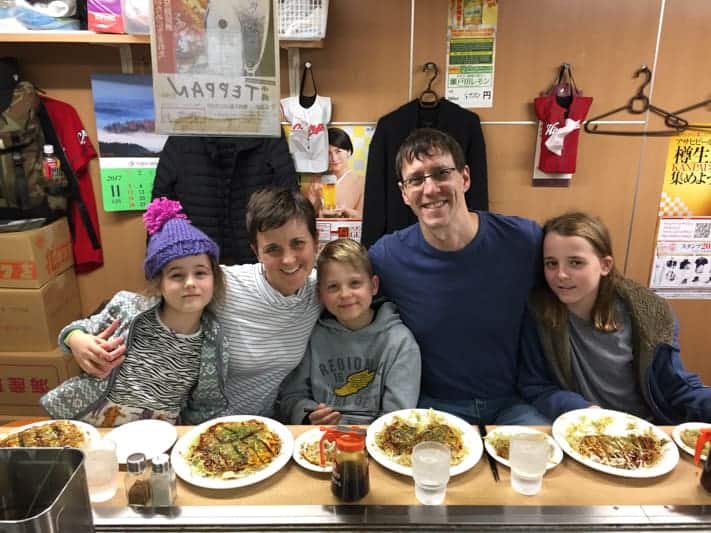 WCIL: What was the first impression of your new home?
Every place comes with a different set of first impressions. It's actually one of the biggest challenges of being an expat. Before you move somewhere it's really easy to build up an idea of what a place is going to be like. Even before we arrive we start to create a mental framework around the things we think we're going to like or not like.
When I first moved to Japan in the late-90s, I remember thinking it would probably be really modern and hi-tech. However, I lived in a rural area near Hiroshima and it was not modern at all. It was really difficult to bring myself back to reality. So this time, even though we were moving to Japan's largest city, Tokyo and I knew it would be different, I tried to remember that it's almost 20 years later than the first time I lived here. My life is different – I have kids, I have a more stable income, I'm older, have traveled more, lived more, seen more. In the end, that made it easier to compartmentalize my impressions a bit. I enjoy noticing both my pre-conceived notions and how reality can be quite different.
WCIL: Did you know many people in your new country when you moved to Japan? How did you settle in at the beginning?
We had met a few people from my husband's office when we moved to Japan, but we didn't know anyone that well. For me, the most important thing in the first few weeks is to say yes to almost all opportunities to socialize. In my life, I value cultivating a few deep relationships over having lots of friends I don't know that well. However, at the beginning, it can be good to jump into whatever chance you have to make friends. You may find your best friend in the midst of the settling in and that can make all the difference. Specifically, I joined a women's professional networking group, participated in parent events at my kids' school, arranged play dates with moms I thought might be fun to get to know and invited people I was interested in knowing better out for coffee.
WCIL: What made you start World Tree Coaching?
I always knew I wanted to live and work overseas. I studied abroad as both an undergrad and graduate student and taught English in Japan after college. When my husband got the opportunity to take a job overseas – I was ecstatic! I was certain I could continue to practice as a clinical social worker after I moved. I found, however, that it was a lot more difficult than I thought it would be.
Since we move so frequently (every 2-3 years usually), I found the licensure issues to be daunting. About 6 years ago I took some time to really think about what I most loved about my work as a therapist. I loved working with people in transition and living between cultures. I was, and am, passionate about providing a space for people to freely and openly explore their inner voice. And, I believe passionately in the practice of mindfulness for enabling us to connect more fully in the world. I realized that I didn't have to be a therapist to do these things. So, I decided to build off of my experience as a therapist and retrain as a coach and mindfulness teacher.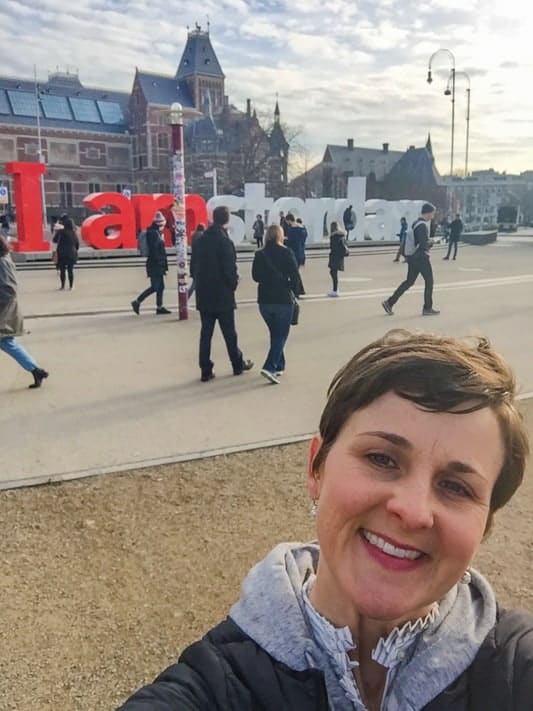 WCIL: What are some of the common things that expats struggle with?
The top three are probably –
loss of identity (professional, personal, cultural),
the sense that they "should" be happier than they are and
the fear of stepping into the places where they're uncomfortable emotionally, because they already live with a feeling of being outside the norm.
WCIL: Do you provide coaching for expats only?
My primary client base is expats and I've always worked with people who are living or working between worlds. However, I'm always open to seeing people who have a global spirit – people who value freedom, spiritual connection and conscious living. My focus is on helping people mindfully connect to their inner voice and that can, ultimately, be almost anyone, anywhere. To that end, while I mostly work with expats, I also occasionally take clients who are hoping to make big life changes or are in the midst of career or lifestyle transition, even if they're not expats.
WCIL: Do you coach people in Tokyo only or do you provide coaching globally?
I have clients all over the world!
WCIL: How do you spend your free time since moving to Japan?
I love being outside. I exercise daily – mostly running, walking and yoga. I love to read. I'm incredibly fortunate to be in a wonderful partnership with my husband – we enjoy spending time together and with our three third culture kids (TCKs). I love to travel and see new places. I enjoy cooking and spending time with friends.
WCIL: Were you ever homesick? How did you manage that?
Yes, definitely. When I'm feeling homesick I'll usually cook something that reminds me of home or listen to music that takes me back to another time and place. Often I'll call my mom. Most of the time I find homesickness to be an emotion that is welcome and comforting – it's nice to know you come from somewhere and that that place offers you good memories. I also feel homesickness is usually a pretty safe emotion for me. I can feel homesick and also know that wherever I am becomes yet another heart home. I've written about that on my blog here.
WCIL: What do you miss from your old life?
I loved my old life, but I never felt I was supposed to live in one place forever. I always felt vaguely trapped, that the world was out there to be explored and my need to be out in the world nagged at me from a very early age. So, since moving abroad, and moving to Japan, even though there are some specific things and people I miss seeing every day, I don't miss that life. I wouldn't change anything about having chosen a life overseas.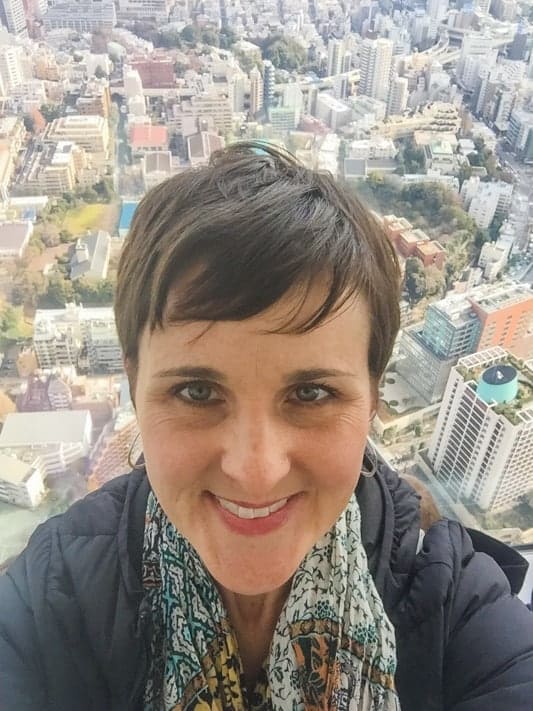 WCIL: What do you have in your new life since moving to Japan that you never had in your home country?
I think probably the most significant thing is an inner sense of creativity and freedom. When you're living so far away, you have more opportunities to examine what's expected and choose a different path if you want to. For me, it's easier to examine the "shoulds" and accept or reject them based on what's best for my family and me. I love that we get to try new things all the time and that we're surrounded by people who do the same. It's definitely a life outside the box.
WCIL: If you could go back in time to before you became an expat and give yourself one piece of advice, what would it be?
Don't stress! It will happen!
WCIL: What have you learned about yourself in this new life after your move to Japan?
I'd say there are 3 very important things that I've learned about myself.
(1) All emotions are normal. Just because you're happy with your life, doesn't mean you are free from suffering, sadness and loss. Those things happen. I've learned to get closer to all of my emotions and allow them their own place and time.
(2) How important it is for me to create community. I grew up with a really tight network of close friends. I didn't realize how important that was to me until I went overseas and saw how much I missed having people I could rely on no matter what. And yet, when you're meeting people for the first time, it can be easy to feel like you're inconveniencing them, that they wouldn't want to help or even be your friend. I've learned to ignore that silly message and forge deep, meaningful relationships no matter where we go because it's important to me personally and it's also necessary when you're living so far from family and friends that you've relied on back home.
(3) The importance of creating a list of non-negotiables. I must find time to meditate and exercise every day. I must eat healthily and I must get rest. I must spend alone time with my husband and I must spend alone time with my girlfriends (both where we're living and when I go home to visit). I must have time to develop my own professional and creative endeavors – which means I invest in my work, I travel and I connect with other professionals. When everything else is always shifting, these are the things that help me be a better partner, coach, parent, friend and citizen of the world.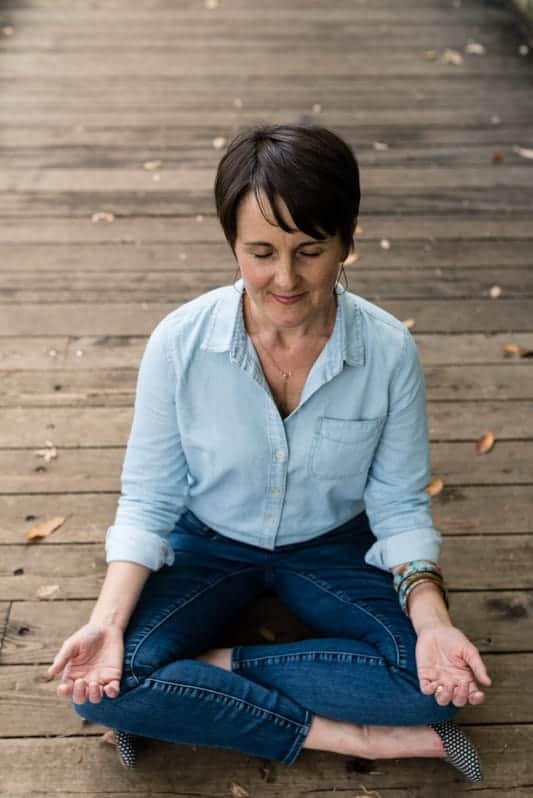 WCIL: Tell us about some of your personal highs and lows of being an expat in a new country after moving to Japan.
This is a life of highs that are punctuated by challenges. The simple high is that I get to live this life around the world and I'm incredibly, incredibly blessed to do it with a partner who shares the same vision and that our children are having opportunities I could only dream of. They know no other life.
There are, of course, difficulties in living abroad. I thought it would be easier to transition my work into something portable. At first, that was hard, but then it became inspiring and motivating. There are also challenges that all Expats face. Three of my 4 grandparents have passed away while we've been overseas. My step-father with whom I was very close died our first year in Japan and while I was able to get back to see him and be with him as he passed, it was hard to be away and to leave and come back to Japan after he died. My middle son was diagnosed with Type 1 Diabetes when we were living in Madagascar and because of the complicated nature of Expat healthcare there, the situation was incredibly scary. I'm really close to both of my parents and I miss them and wish my kids had more time with them. I am, however, very fortunate that they always encouraged me to follow my heart. They wish we were closer, but they would never wish us to live a different life than the one we're living. So, that's another high – to have the blessing and support of my family. And, of course, it's always hard to say goodbye to friends…although the internet has made the distance so much more bearable.
WCIL: What would you say to anyone considering an international move?
I think the most important thing is to do your inner work. This lifestyle throws you into all sorts of situations that will be unfamiliar, unpredictable and disorienting. If that happens in your normal life back home, it's easy to revert to old habits (both good and bad) and plow your way through. That is not something you can do successfully as an expat. The baggage you carry will eventually catch up with you.
Commit to doing your inner work up front and on going. Be honest with yourself and the people in your life. Be gentle with yourself and the people in your life. One of my favorite quotes that I think applies so well to this lifestyle is from the American Buddhist nun Pema Chodron. I share it all the time with clients – "The most fundamental aggression to ourselves, the most fundamental harm we can do to ourselves, is to remain ignorant by not having the courage and the respect to look at ourselves honestly and gently." I like that it highlights both honest and gentle. We can have both. We must have both, if we're to successfully navigate a life between places.